Talladega Superspeedway To Undergo $50M Infield Renovation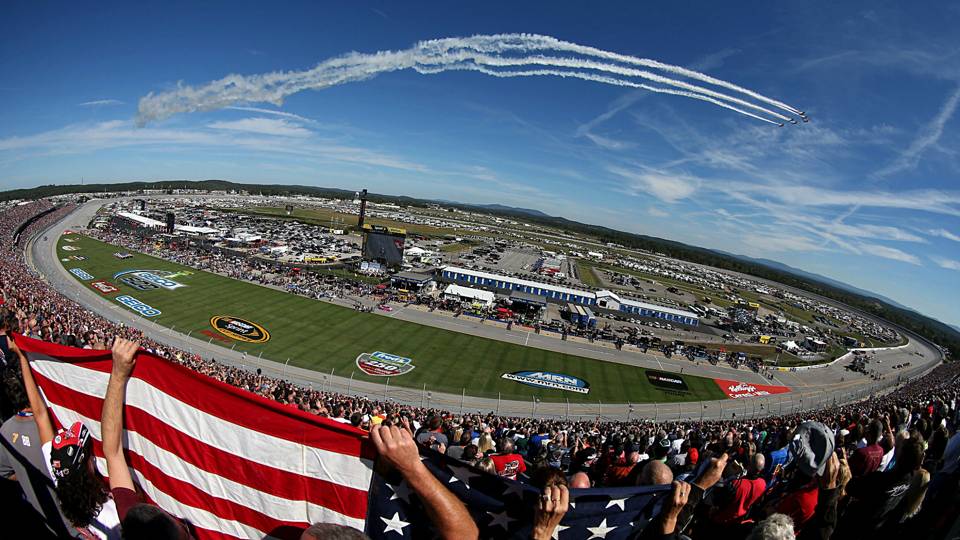 Talladega Superspeedway
Talladega Superspeedway today will announce the largest renovation in track history, a $50M project that will redo 90% of the infield into what is hoped to be a more fan-friendly, interactive area. Talladega has scheduled a press conference for 4:00pm ET today to announce what is being called "Transformation — The Talladega Superspeedway Infield Project," but the ISC-owned track provided renderings and details exclusively to THE DAILY ahead of the unveiling.
The renderings show a new garage with 44 stalls on the outside of the structure, four 25-person suites and a fan walkway area on the inside. The idea was to build garages that give fans better access to a previously off-limits area, and it is also being deployed at renovations at ISM Raceway and Richmond Raceway.
However, Talladega's setup is unique in that the fan walkway is in the middle of the garage stalls as opposed to being on one of the backsides, something that track Chair Grant Lynch said "has, to my knowledge, never been done in sports." The new garage will be for the Monster Energy NASCAR Cup Series teams, and Xfinity Series teams will now use the current Cup Series garage.
Lynch: "With about 70 percent of our fans coming to the race from out of state, we have always been known as a bucket-list track and sometimes you don't want to be that, but this new fan zone we're building is going to put us over the top." The renovation is set to start after Talladega's October NASCAR weekend and wrap up by October '19. The architect for the project is DLR Group and the construction company is Hoar Construction.
OTHER ADDITIONS: There also is a new nearly 35,000-square-foot open-air fan area that will have free WiFi, views into the garage, concession stands, restrooms, a first-aid facility and house the track's new Gatorade Victory Lane.
Situated next to that will be a new two-level premium Paddock Club with seating for 600 people. Other elements of the renovation include adding about 200 new premium RV camping spots, a renovated media center, new driver meeting room and a new infield tunnel. Lynch said the new tunnel will be an important upgrade, because the current tunnel is so narrow that some large RVs and haulers can only get in and out when there is no track activity going on.
This is ISC's latest major renovation project, as it is in the midst of a $500M capital expenditure plan from '17-'21. Renovations currently underway at ISC facilities include ISM ($178M); Richmond ($30M); and Darlington Raceway ($7M). Adam Stern/SportsBusinessDaily