Wendy Venturini suffers fractured skull in accident (Update)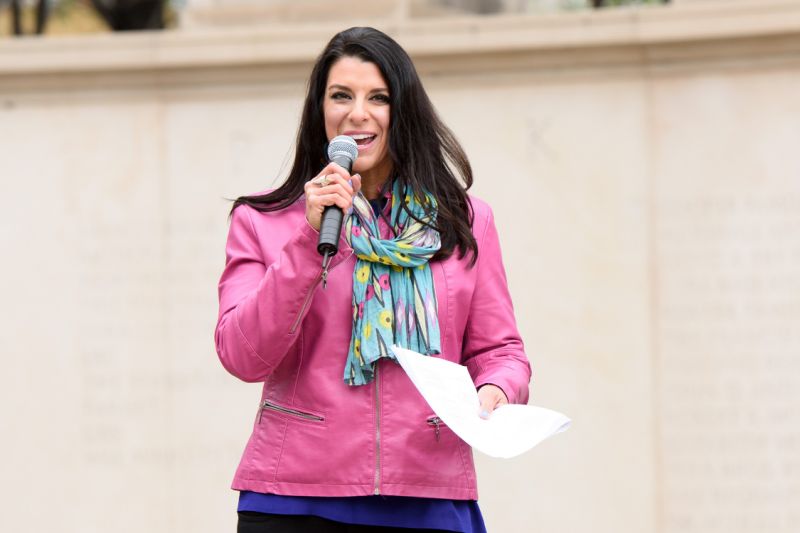 Wendy Venturini
UPDATE NASCAR broadcaster Wendy Venturini, who was struck by a car while running June 23 in Novato, California, provided an update on her Facebook page a month into her recovery.
Among her injuries, Venturini suffered a skull fracture and concussion. She was hospitalized until June 26. Because of her condition, she could not fly. Toyota provided a motorcoach to take her and her husband back to North Carolina. She returned home June 30.
In her update, Venturini, a broadcaster for the Performance Racing Network, wrote:
"I don't look differently. But skull fractures are no joke. The pressure and pain still on the back left side of my head are straight up legit. Cognitively, I feel good. I'm still sarcastic. So that's encouraging.
"My ear is still clogged partially with fluid from my skull fracture. While it's dissipating, it's still annoying. I feels/sounds like when you have water in your ear. They said 4-6weeks to clear. I have another audio test to do again. NBC Sports
06/24/18 Wendy Venturini Egert, who calls NASCAR races as a booth announcer and pit reporter for Performance Racing Network, is recovering at Marin General Hospital in Greenbrae, Ca. after being struck by a vehicle early Saturday morning.
According to police, the accident is still under investigation but Egert is awake and has been speaking with officers. She is currently in the emergency room at Marin General, said a corporal with the Novato Police Department. The corporal said police had been "in contact" with the driver but stopped short of saying whether that person had been charged or cited.
Reports say she suffered a fractured skull, so not good, but "She's completely coherent and conversational.
"They told her she would have a really good headache for a couple of days."
Venturini has previously worked for Speed Channel and Fox Sports. She is expected to remain hospitalized for the new few days.