Richmond Raceway Grounds Could House New Sports Venue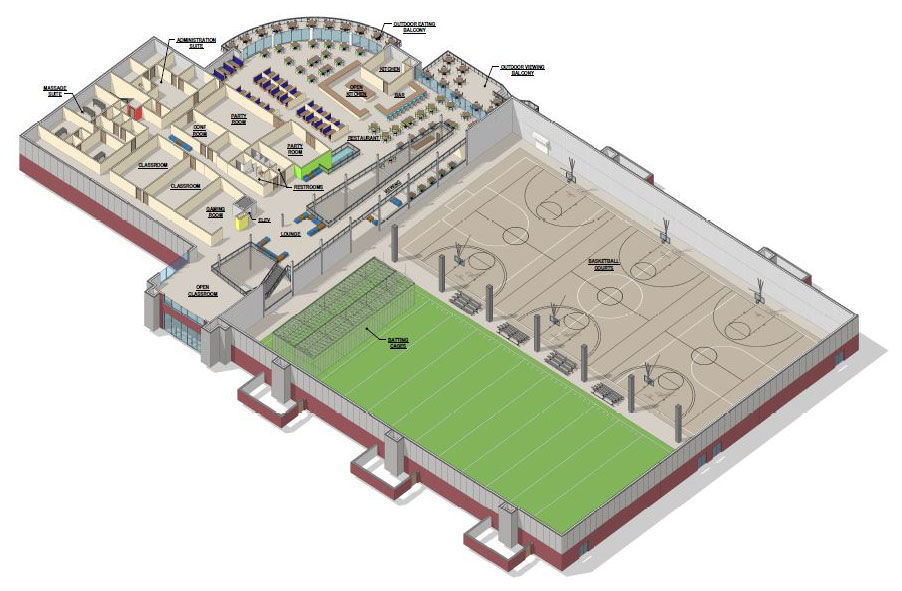 Indoor facility floor plan
The Henrico County (Va.) Board of Supervisors revealed plans for a new multimillion dollar indoor sports facility, and sources told THE DAILY that Richmond Raceway is a top candidate for its location.
The county wants to build a roughly 200,000-square-foot multipurpose facility as part of a public-private partnership, and sources said that the ISC-owned track is involved in trying to land the new venue on its sprawling grounds.
A projected cost for the venue has yet to be disclosed. The county's division of recreation and parks will present its plan to the board of supervisors in a further meeting tonight, and candidates for where to build the venue could be revealed at that meeting.