Is there anyone Crashstappen hasn't tangled with?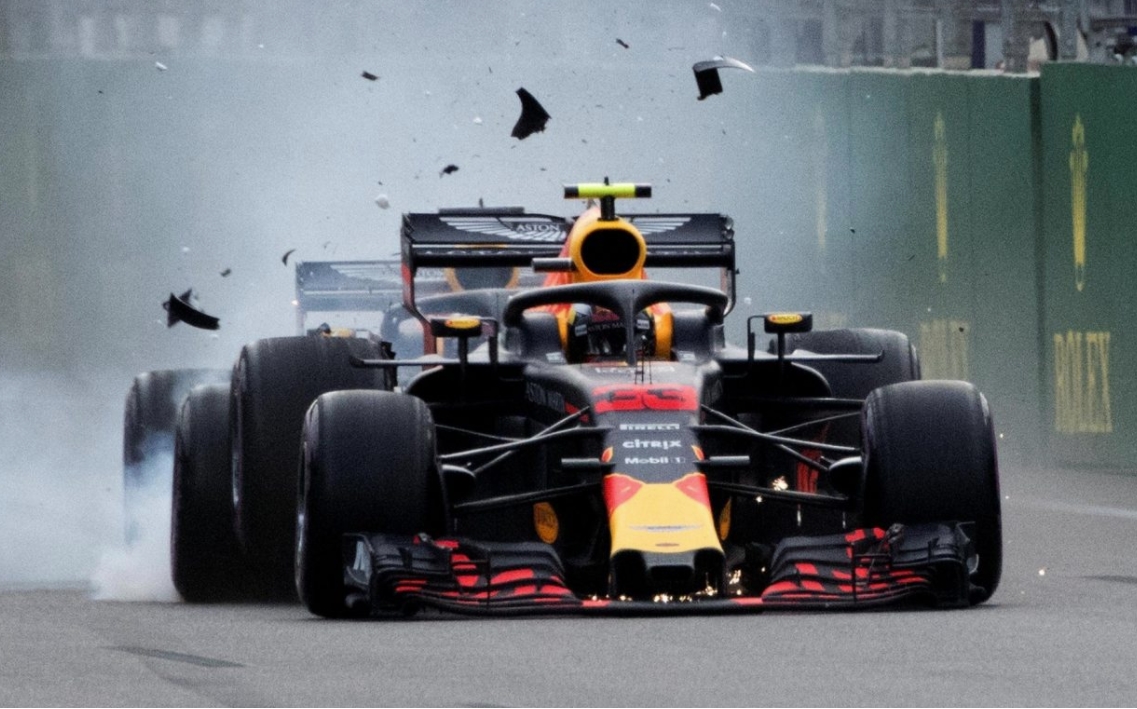 Ricciardo drills Verstappen after Crashstappen cut him off
Red Bull drivers Daniel Ricciardo and Max Verstappen are "in the doghouse" following their collision during Sunday's Azerbaijan Grand Prix, according to team boss Christian Horner.
Ricciardo slammed into the back of team-mate Verstappen at the first corner of Lap 41 of the 51-lap race at the Baku International Circuit, despite the pair being warned "to calm down" during the race.
"They both recognize that they screwed up today and will be apologizing to the team and to all members of the team," Horner told Sky Sports.
"We allow them to race and allow them to go wheel-to-wheel. We spoke to them in team meetings about giving each other space, this was culmination of two guys talking things into their own hands, which shouldn't have happened.
"There were probably three incidents between them through the race. They touched wheels and were told to calm it down, we don't want to interfere with them going wheel-to-wheel. We are not apportioning blame one way or the other, they are both to blame for this.
"Our intention is to continue to let them race but they have to show respect and give space. They have been reminded that they are part of a team, they are highly paid indivudals with the team's interest at heart. The message was delivered very clearly.
"They are both in the doghouse. They will apologize to all of the staff before Barcelona."
Marko has different view
A furious Helmut Marko says the Red Bull drivers should have "enough brains" not to crash into one another, costing the team a double points-finish in Baku.
Having fought hard all race, Max Verstappen used the overcut to leapfrog Daniel Ricciardo in their only pit stop of the Azerbaijan Grand Prix.
Ricciardo, though, seemed to have the better pace all afternoon and tried to overtake his team-mate.
He dummied him only for Verstappen to make a double move.
They collided and both retired.
Red Bull advisor Marko told Auto Motor und Sport: "I don't care who is to blame.
"Both drivers should have enough brain to avoid such an accident.
"We will take measures to guarantee it won't happen again."