Rossi: I had plenty in reserve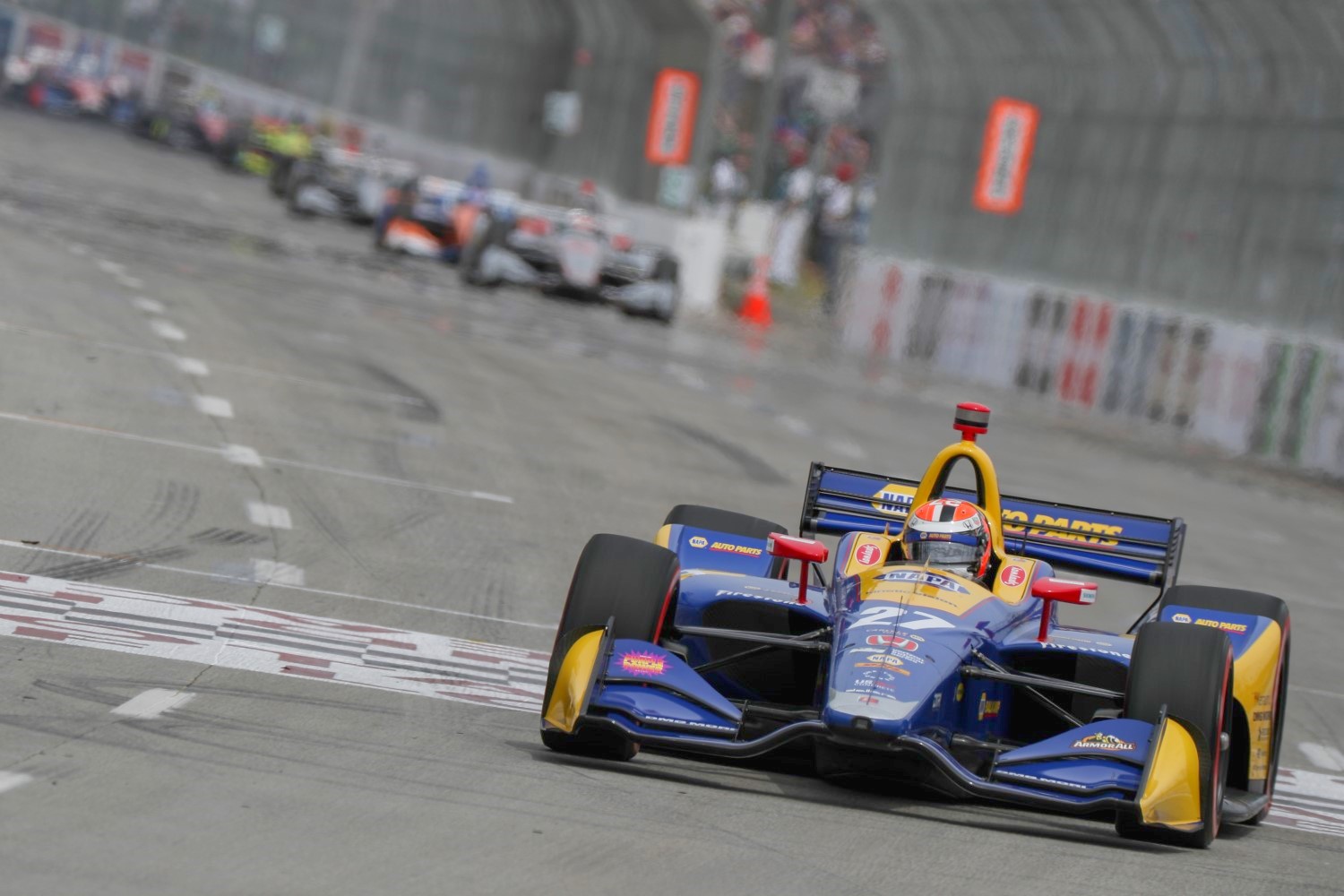 Rossi gaping the field
Long Beach race winner Alexander Rossi says he had plenty in reserve during the final laps of the race as Will Power attempted to hunt him down for victory.
Rossi's pace throughout the race appeared to be virtually untouchable in the #27 Andretti Autosport car, though a caution period during the closing stages of the race closed the pack, bringing Power onto the rear of the American.
Rossi, though, held on, and crossed the line ahead by 1.2 sec. to chalk up the third victory of his IndyCar career.
"We had a bit in reserve, no doubt about it," said Rossi. "I was happy with the gap at a second. I knew where and how much Push-to-Pass Will was using.
"He definitely started those nine laps with more than we did, and I let him burn it out a bit. But yeah, we had enough pace in reserve if we absolutely had to use it."
As the laps reeled off towards the checkered flag, Power tried to put Rossi under pressure, but ultimately the Penske driver was unable to close the gap down to make a move, leaving the local driver to take his first win of 2018.
When asked if there was a chance of beating Rossi, Power added: "Yeah, I did, I mean, I needed to get close enough to him to make him use his, but I just stayed at that one-second gap, just kind of couldn't make time on him enough to use it up.
"But yeah, it's like qualifying every lap for both of us there at the end.
"At the end of the day, I mean, Rossi was just too fast all day. Just really good. Yeah, that's pretty much all we had." MotorsportsWeek