WRX to air online in the USA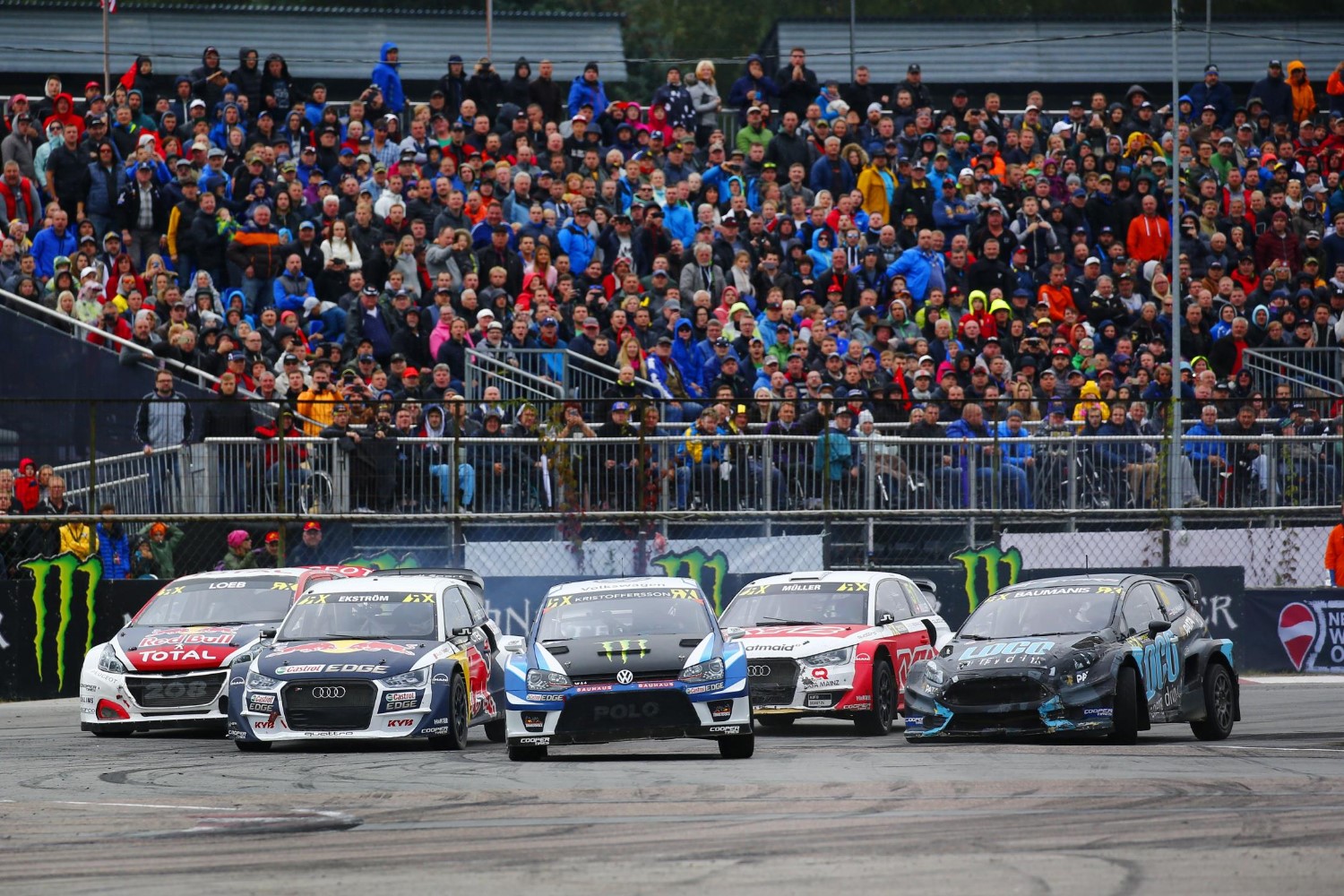 WRX action
IMG has agreed a multi-year partnership with FloSports to broadcast the 2018 FIA World Rallycross Championship presented by Monster Energy to audiences in the United States on FloRacing.com.
The deal provides FloRacing with exclusive rights in the USA to broadcast each World RX race in the series, with coverage kicking off on April 14-15 at the World RX of Catalunya-Barcelona and continuing through to the season-ending World RX of South Africa in Cape Town on November 24-25.
Mark Floreani, FloSports Chief Operating Officer, commented: "The FIA World Rallycross Championship is one of the largest and most elite racing series in the world. The races ignite fans, and attract a mass following in the racing community. With events spanning the globe, we're looking forward to bringing the fervor of World RX to fans in the United States and providing an unmatched level of coverage and content for fans all around."
World RX Managing Director for IMG Paul Bellamy, added: "We're delighted to be partnering with FloSports to live stream the World Rallycross Championship to US audiences in 2018. Ahead of the first-ever World RX of USA at Circuit of The Americas, this is a great opportunity for new fans to discover what Rallycross is all about."
To access live and on-demand coverage of the 2018 FIA World Rallycross Championship races throughout the year, users must sign up to become a monthly or annual PRO subscriber on FloRacing.com. Both subscriptions unlock access to premium content across the entire FloSports network. Watch the action across all screens by downloading the FloSports app on iOS, Roku, or Apple TV 4.
The full 2018 World RX Series schedule, available live exclusively on FloRacing.com is as follows:
Round 1: April 14-15, 2018 – World RX of Catalunya-Barcelona
Round 2: April 28-29, 2018 – World RX of Portugal
Round 3: May 12-13, 2018 – Coyote World RX of Belgium
Round 4: May 26-27, 2018 – World RX of Great Britain – Speedmachine Festival
Round 5: June 9-10, 2018 – World RX of Norway
Round 6: June 30-July 1, 2018 – World RX of Sweden
Round 7: August 4-5, 2018 – World RX of Canada
Round 8: September 1-2, 2018 – Bretagne World RX of France
Round 9: September 15-16, 2018 – Neste World RX of Latvia
Round 10: September 29-30, 2018 – World RX of USA
Round 11: October 13-14, 2018 – World RX of Germany
Round 12: November 24-25, 2018 – World RX of South Africa