Rumor: McLaughlin to take what was to be Rossi's seat at Team Penske
(Update)
This rumor is upgraded to 'strong' with confirmation McLaughlin will make his IndyCar debut this year in October in St. Pete.
If he does really well we look for him to get a full-time IndyCar ride in 2021, filling the 4th seat that was offered to Alexander Rossi.
---
June 4, 2020
Supercars champion Scott McLaughlin's IndyCar racing debut has almost certainly been derailed by the coronavirus crisis.
According to Team Penske chief Tim Cindric, travel restrictions between the USA and Australia won't make it possible.
The tough economic climate caused by the COVID-19 pandemic is another factor against a fourth IndyCar Series entry for McLaughlin.
"There's certainly an appetite," he said. "Whether that's reality or not is yet to be seen. Currently with the schedule that he has and the quarantine rules that exist within travel at the moment going to and from Australia, if those stay in place the way that they are relative to the schedule, I just don't see that it's feasible.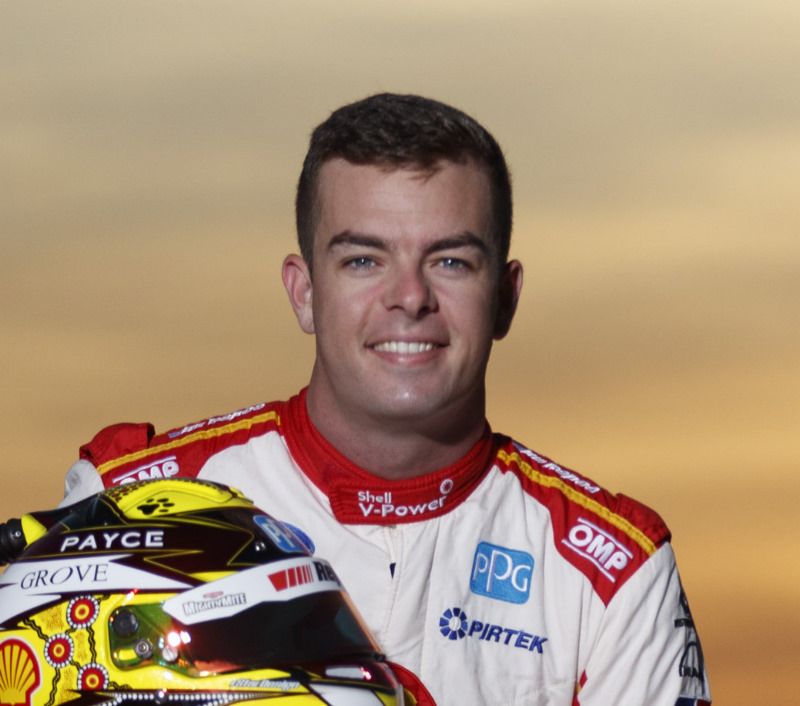 "It's just not possible to be able to clear quarantine and actually have him continue with the Supercars schedule and the schedule that we have. Until some of that is lifted, I really don't see him having an opportunity to be here, and obviously, from an economic standpoint, I think everybody is challenged on that front.
"I think for sure there's a huge appetite, and he understands the reasons why we need to be patience on both ends, but right now he's focused on the Supercars series until really things change."
---
02/05/20 Scott McLaughlin won't be the only DJR Team Penske 'find' at the American parent race team if, as expected, he moves to the States in 2021 writes Mark Fogarty of Auto Action.
McLaughlin would join DJRTP executive Chris Wilson, who has been appointed head of marketing at Team Penske.
Wilson caught the eye of Penske Corporation chief Roger Penske and Team Penske president Tim Cindric with his commercial work at DJRTP, helping to attract major sponsors like Shell.
He succeeds Team Penske marketing and communications director Jonathon Gibson, who has been promoted to Penske group marketing chief in Detroit.
Wilson will be based at Mooresville, North Carolina, from where Team Penske operates its NASCAR, IndyCar and IMSA teams.
Wilson was promoted in November and moved to Mooresville late last month.
McLaughlin is waiting to hear if he will be recalled by Team Penske to the open pre-season IndyCar test at Circuit Of The Americas on February 12-13 following his impressive rookie test at Sebring last month.
Team Penske is also looking at entering the Brisbane-based Kiwi in at least one road race this year ahead of a possible switch to the IndyCar Series next year.
Even if he doesn't get promoted to the open-wheeler squad, it is expected McLaughlin will be transferred to the States for NASCAR or IMSA duties.
---
01/14/20 Alexander Rossi had the chance to drive a 4th car for the greatest team in the history of IndyCar starting in 2020 – a team with the most wins, most championships and most importantly, the most Indy 500 wins (18). He turned down their offer and now will have to get used to getting beat by them.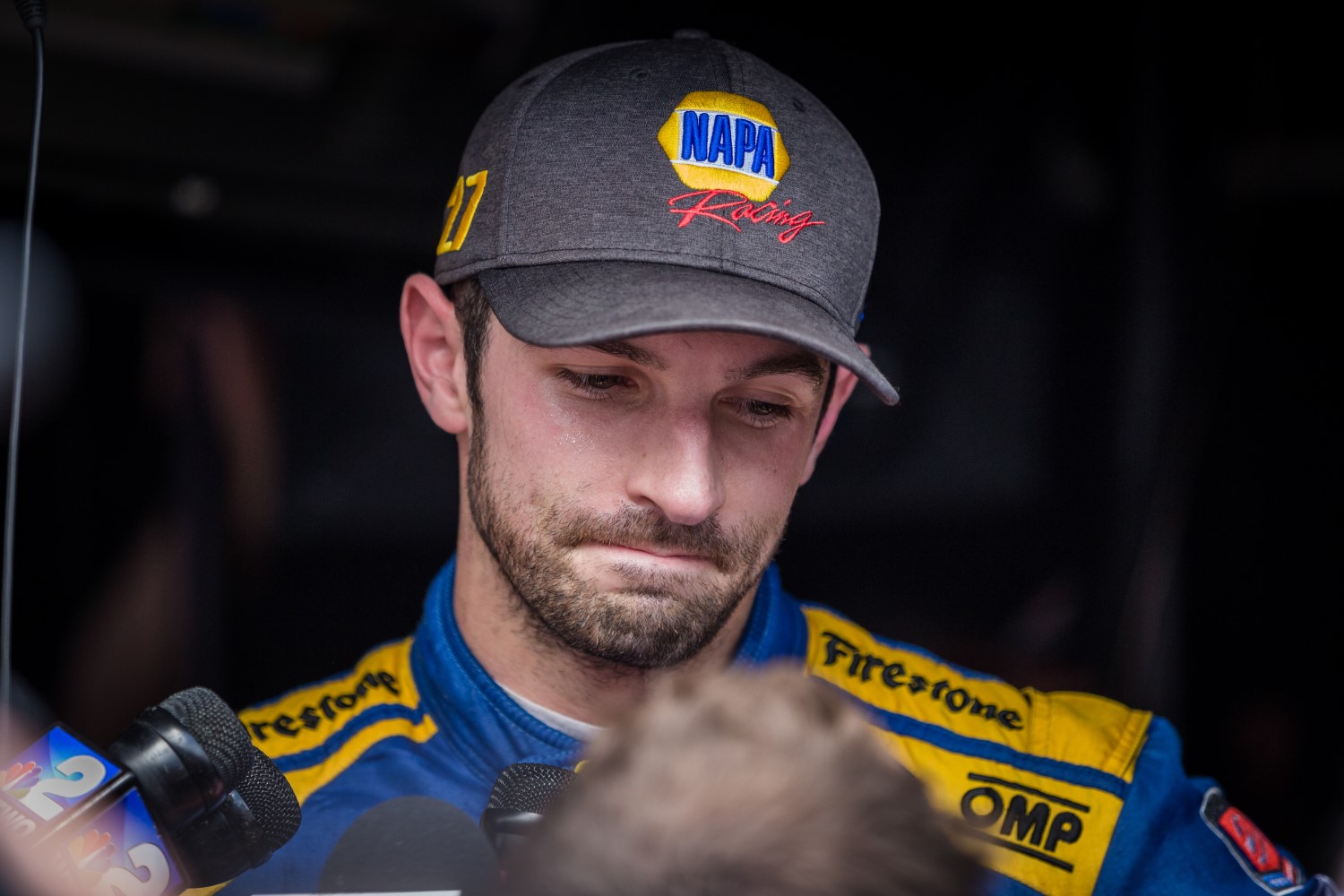 As a result, Team Penske will likely add a 4th car for Supercars star Scott Mclaughlin, part-time to start, then who knows from there.
Team Penske president Tim Cindric has confirmed to Motorsport.com that Supercars champion Scott McLaughlin's test at Sebring yesterday was more than just a novelty one-off and that the team is investigating the possibilities of the 26-year-old making his IndyCar race debut this season.
McLaughlin, who has won the last two Supercars titles for DJR Team Penske and clinched victory in last season's Bathurst 1000, tested one of Penske's Dallara-Chevrolet IndyCars on Sebring's 1.7-mile short course yesterday. The New Zealander accomplished himself extremely well, finishing the day with a best lap time just one second slower than Ed Carpenter Racing's new signing Rinus VeeKay, the Indy Lights champion.
Now Cindric has confirmed to Motorsport.com that Penske is hoping to add McLaughlin to its driver roster for Spring Training at Circuit of The Americas on Feb. 11-12, with a longer-term view of putting him in a fourth race entry alongside Josef Newgarden, Will Power and Simon Pagenaud at some point this season.
"We haven't finalized whether we're going to be able to run Scott at COTA or not, so we're still working on that," Cindric told Motorsport.com.
"IndyCar won't let just anyone show up to an open test without a commitment to running somewhere else. So that depends on if we can put something together in time for that test or whether there'll be something else, another opportunity.
"We're still trying to figure that out, but the first step was to go to Sebring. We've checked Scott's schedule to see if the COTA open test is a possibility or not, and yes it is from that standpoint, but from the final decision standpoint, we still need to figure out that part of it. It comes with the caveat of knowing that we're going to enter him in a race at some point."
And if he runs well? There is a distinct possibility that 4th seat will become a full-time ride for McLaughlin.