VW Beetle to debut at L.A. Red Bull Global Rallycross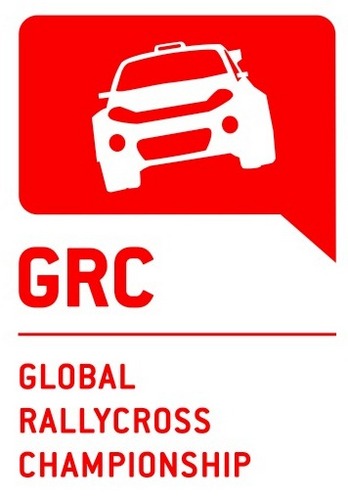 The iconic VW Beetle will make its Red Bull Global Rallycross debut this weekend.
The Volkswagen Andretti Rallycross team will be racing at the Port of Los Angeles this weekend in an action-packed double header-and will debut the exciting Global Rallycross Beetle that will spearhead the team's efforts in their 2015 Championship chase. The two-race event will be a new challenge for the team, the only double header weekend in the 2014 season.
Scott Speed, driver of the No. 77 7UP Volkswagen, is looking to take advantage of twice the number of championship points being on offer. After six rounds, he is third in points behind Nelson Piquet Jr. and Ken Block.
"The No. 77 7UP Volkswagen has had a lot of bad luck lately and we are due some good fortune-hopefully it turns up this weekend on the West Coast," said Speed. "We will have to work extremely hard in L.A. and make sure we get off on the right foot on Friday"
Tanner Foust is in a close battle with Sverre Isachsen and Bucky Lasek for seventh position in the driver championship. The driver of the No. 34 Rockstar Energy Drink Volkswagen is pushing for podium finishes in the last four races of the season and is delighted to be given responsibility for debuting the team's new car.
"It's been a roller coaster season so far, but I am still very happy with the results, especially the win in New York, considering this is a new team and a new car," said Foust. "Continuing the learning process, I will be piloting an even newer car with Volkswagen Andretti Rallycross in Los Angeles. I am very excited to compete with the new Rockstar Energy Drink Volkswagen Beetle at the Port of LA."
Red Bull Global Rallycross Los Angeles will take place at the Port of Los Angeles in San Pedro, CA, from September 19-21. NBC will air both races live on Saturday, September 20, and Sunday, September 21, at 5:00 p.m. ET. Follow @VW and @FollowAndretti on Twitter for updates throughout the weekend.
For tickets and further event information, visit: http://www.redbullglobalrallycross.com/
About Volkswagen of America, Inc.
Founded in 1955, Volkswagen of America, Inc., an operating unit of Volkswagen Group of America, Inc. (VWoA) is headquartered in Herndon, Virginia. It is a subsidiary of Volkswagen AG, headquartered in Wolfsburg, Germany. VWoA's operations in the United States include research and development, parts and vehicle processing, parts distribution centers, sales, marketing and service offices, financial service centers, and its state-of-the-art manufacturing facility in Chattanooga, Tennessee. The Volkswagen Group is one of the world's largest producers of passenger cars and Europe's largest automaker. VWoA sells the Beetle, Beetle Convertible, CC, Eos, Golf, Golf GTI, Jetta, Jetta SportWagen, Passat, Tiguan, and Touareg vehicles through approximately 644 independent U.S. dealers.
Volkswagen Andretti Rallycross