CDW Gears Up for New Season with No. 9 car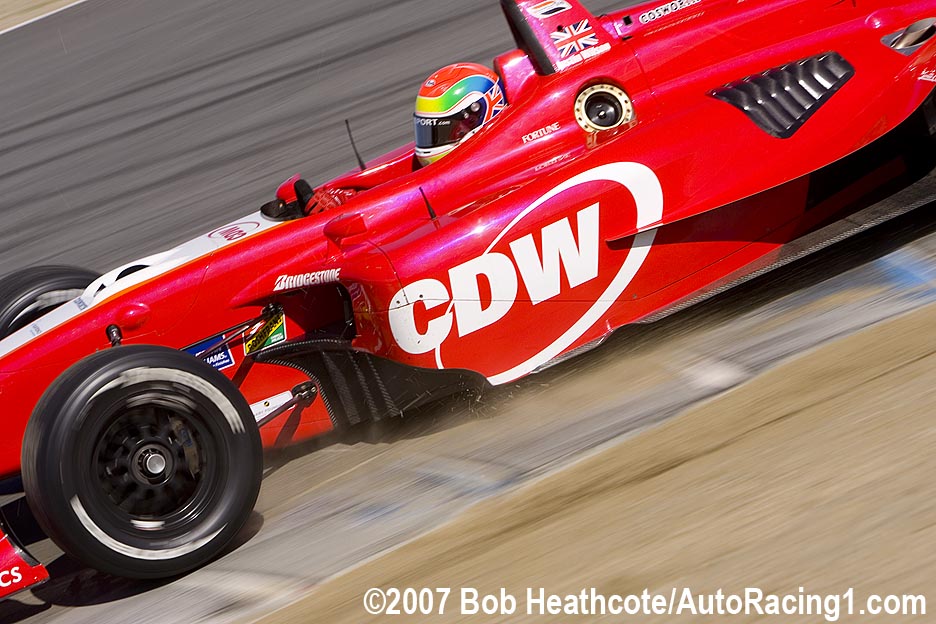 VERNON HILLS, Ill. – CDW Corporation (NASDAQ:CDWC), a leading provider of technology products to business, government and education, and primary sponsor of the No. 9 CDW/RSPORTS car driven by Justin Wilson, is pleased to kick off the 2007 Champ Car World Series season by announcing its returning and new co-sponsors.
Excited to start the new season April 8 in Las Vegas, CDW brings its reputation for technology expertise and high-speed delivery to the racetrack for the second consecutive year. Last season CDW's sponsorship involved much more than just a logo on the car. The company was actively involved with the racing team, providing technology equipment and advice to the RSPORTS (formerly RuSPORT) team. In addition to supplying the No. 9 CDW/RSPORTS car with cutting-edge technology products from some of its leading business partners, CDW provided the team with IT expertise and technology solutions to increase the team's competitive advantage on the race track.
"CDW provides technology products and expertise that enable RSPORTS to perform crucial, in-depth analysis of race data and car performance," said Mark J. Gambill, vice president, marketing, CDW. "This sponsorship gives us a unique opportunity to demonstrate how we help organizations achieve their goals through the use of information technology. The team performed well last year, and we are looking forward to another exciting race season."
"We are pleased to begin a new race season with the strong support of CDW," said RSPORTS team owner Dan Pettit. "CDW's contribution of technology and IT expertise to RSPORTS will continue to give us a competitive edge and help keep us at the front of every race."
CDW welcomes back returning partners including HP, providing laptops and servers; Plantronics, supplying communications headsets; and Edge Tech Corp., providing memory and portable solutions. CDW also is pleased to welcome as new co-sponsor Time Inc.'s Business and Finance Network
"We are thrilled with the vibrant array of sponsors supporting the CDW/RSPORTS team," said Jeremy Dale, General Manager, RSPORTS West. "With the addition of another top-tier co-sponsor like Time Inc., the 2007 season promises to be better than ever."
"This is a great time to join the CDW/RSPORTS team," said James J. Williams, group associate publisher of Time Inc's Business Finance Network. "Champ Car World Series popularity is growing and the audience of Champ Car is a great one for our network of leading business publications and web properties."
Justin Wilson completed the season with a well-deserved second place in the 2006 Vanderbilt Cup Championship. He and the No. 9 CDW/RSPORTS team earned 12 top-ten starts, 11 top-ten finishes, seven podiums, Bridgestone Pole Awards in Toronto and Mexico City, and a win at the Edmonton Grand Prix in a total of 14 races.
Wilson also was the 2006 recipient of Champ Car's prestigious Greg Moore Legacy Award that recognizes success and sportsmanship on and off the race track. The award is presented annually and is named in honor of the former Indy Lights champion and rising Champ Car star and fan favorite who lost his life in a 1999 racing accident.
"I'm thrilled that CDW will be supporting me through this racing season. With continued support and technology assistance, I am looking forward to the ongoing success of our team. CDW's contributions have given us the ability to quickly and reliably monitor and improve our performance on and off the track," Wilson said.
For more information about CDW racing visit: www.cdw.com/racing. CDW PR