Reserve driver Gutierrez ineligible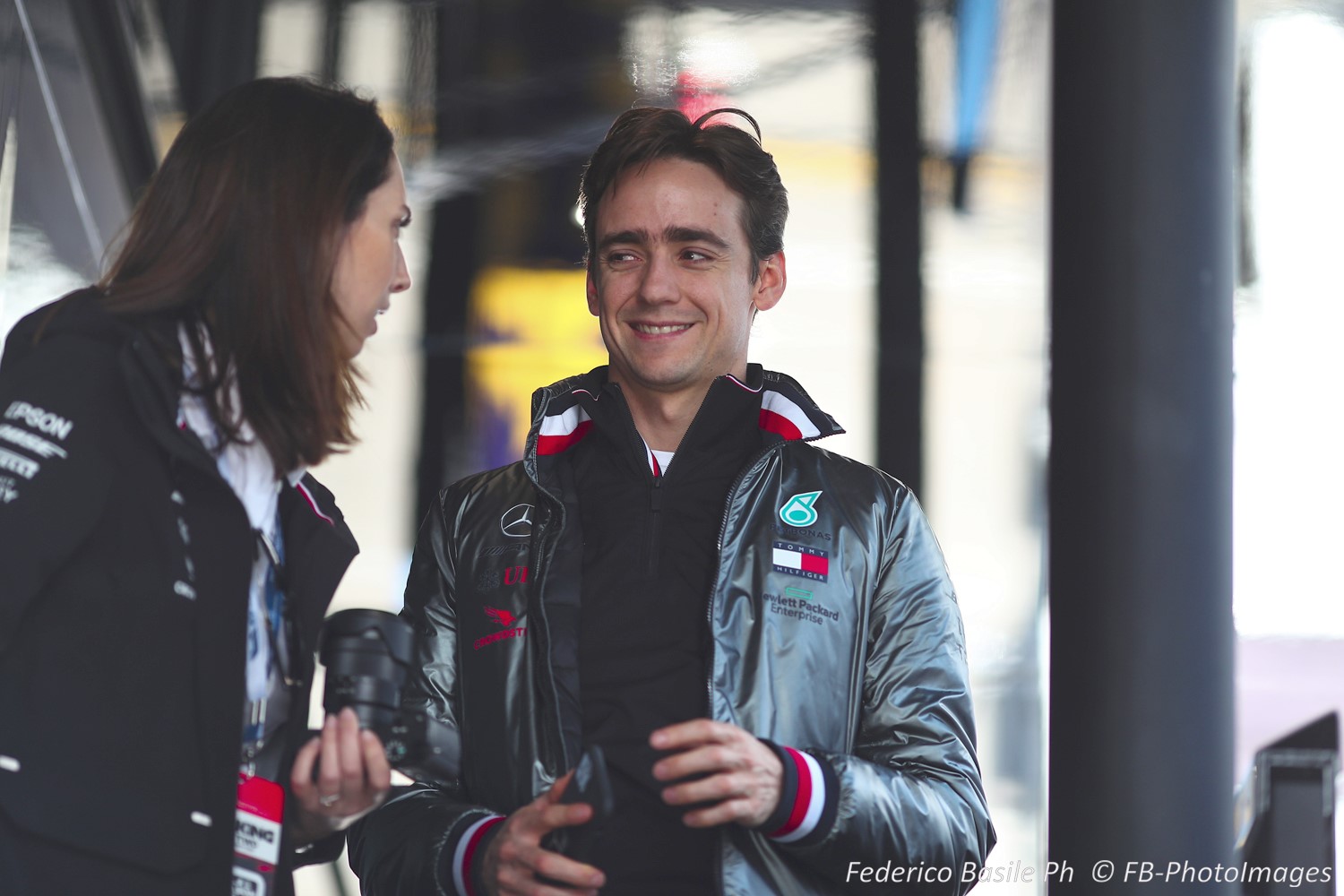 Esteban Gutierrez
Toto Wolff says the Mercedes AMG Petronas Formula One Team would have to look beyond Esteban Gutierrez if they were to require a reserve driver at this stage of the season, with the Mexican currently without the Superlicense needed to race in Formula 1.
Both Gutierrez and Stoffel Vandoorne are marked as reserve drivers for Mercedes in 2020, but regulation changes made prior to the season require a driver who hasn't race in Formula 1 for more than three years is required to have tested a car for at least three-hundred kilometers, something the Mexican has not managed.
It also meant that the BWT Racing Point Formula One Team wouldn't have been able to call upon Gutierrez's services last weekend at Silverstone had Nico Hülkenberg not been available to replace the absent Sergio Perez. Mercedes have made both drivers available to its customer teams for 2020 if they require a reserve driver.
With Vandoorne absent this weekend as well as he races in the season finale of the FIA Formula E championship in Berlin, Wolff acknowledges they would have to look elsewhere to replace either Lewis Hamilton or Valtteri Bottas if they are unavailable for any reason.
"I think Esteban would have been in a really strong candidate for the seat, but unfortunately he didn't qualify," said Wolff to RaceFans.net. "There is a new rule this year that if you haven't raced in a Formula 1 car in an official event for the last three years you need to have done the test of at least 300 kilometers.
"That is a new rule that came into effect this year, which we didn't particularly look at because we didn't think that a Formula 1 driver would that previously had strong records wouldn't qualify for the drive. But that was the case with Esteban and then, therefore, Racing Point opted for the other option. That wasn't a bad option at all, for Nico Hülkenberg.
"So we have to analyze now what it means to us. It's a shame because giving Esteban a chance is always nice. He's been a strong part of the team and a strong pillar of the team. Obviously I don't hope that it's ever necessary that we need a reserve driver, if we had given him the chance. But as it looks, we need to come up with another solution."