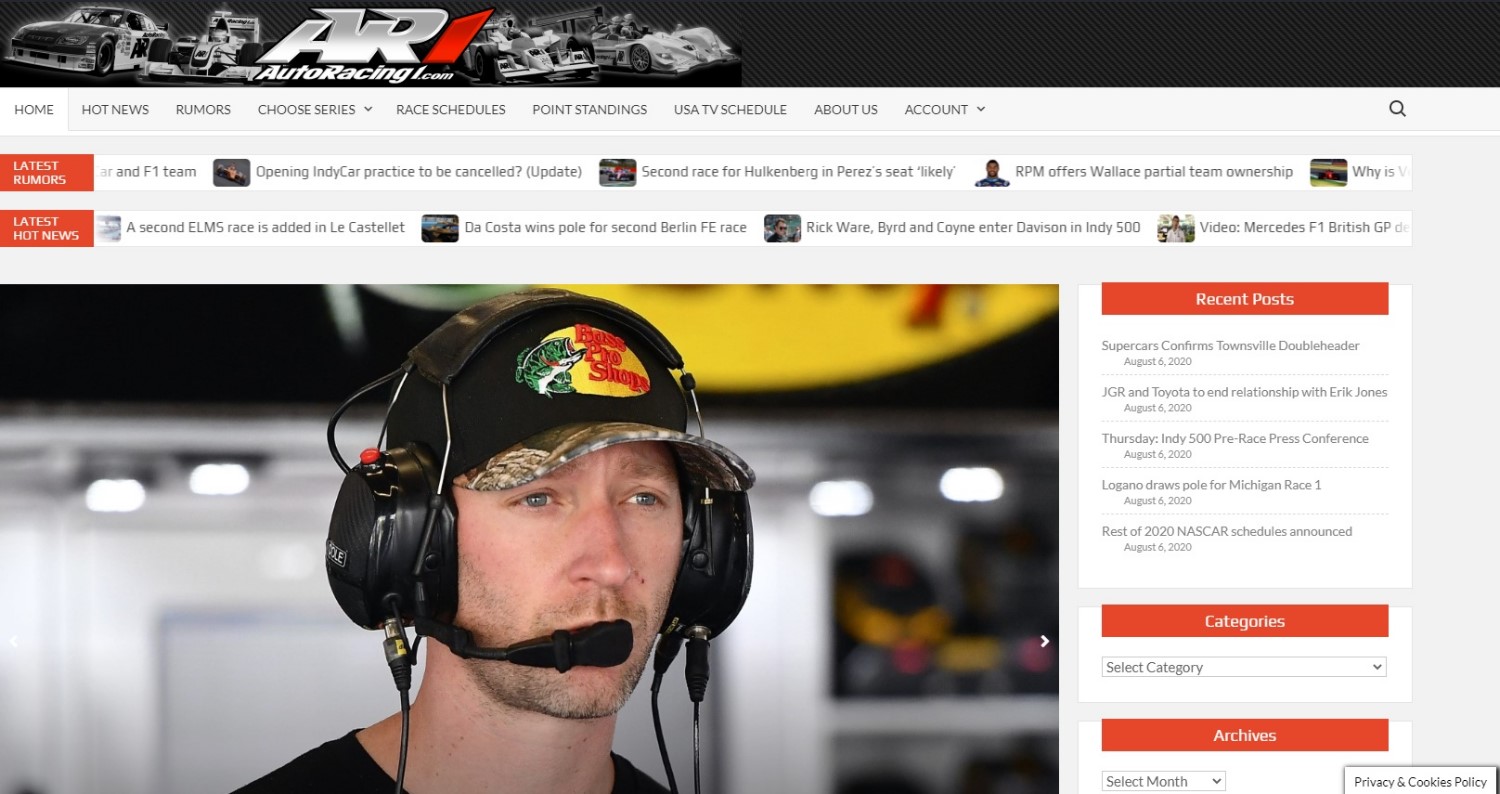 Sneak peek at new site
We are pleased to announce that later this week we will be upgrading to a new 'cleaner' look site design on a new platform. We think you will enjoy the new interface once you become familiar with it. The new design will work on all your devices – Desktop, Laptop, Smartphone and Tablet.
Our goal is to keep the disruptions to a minimum, and we will provide updates as to the exact time we will be down during the switchover.
Stay tuned for further updates. To get a sneak peek at the new look, click on the image to the right.
AutoRacing1.com Management