In my view, the biggest story to come out of the 2020 Indianapolis 500 was not winner Takuma Sato (although we'll get to him). It was five-time series champion and 2008 500 winner Scott Dixon.
Dixon, of course, was the clear betting favorite entering the race and his performance Sunday showed why. After starting second he led a race high 111 laps, and perhaps would have been able to make a go at light-on-fuel Sato in the closing laps.
However, Sunday turned out to be another great Indy run that came up short for the Kiwi, who finished second for the third time.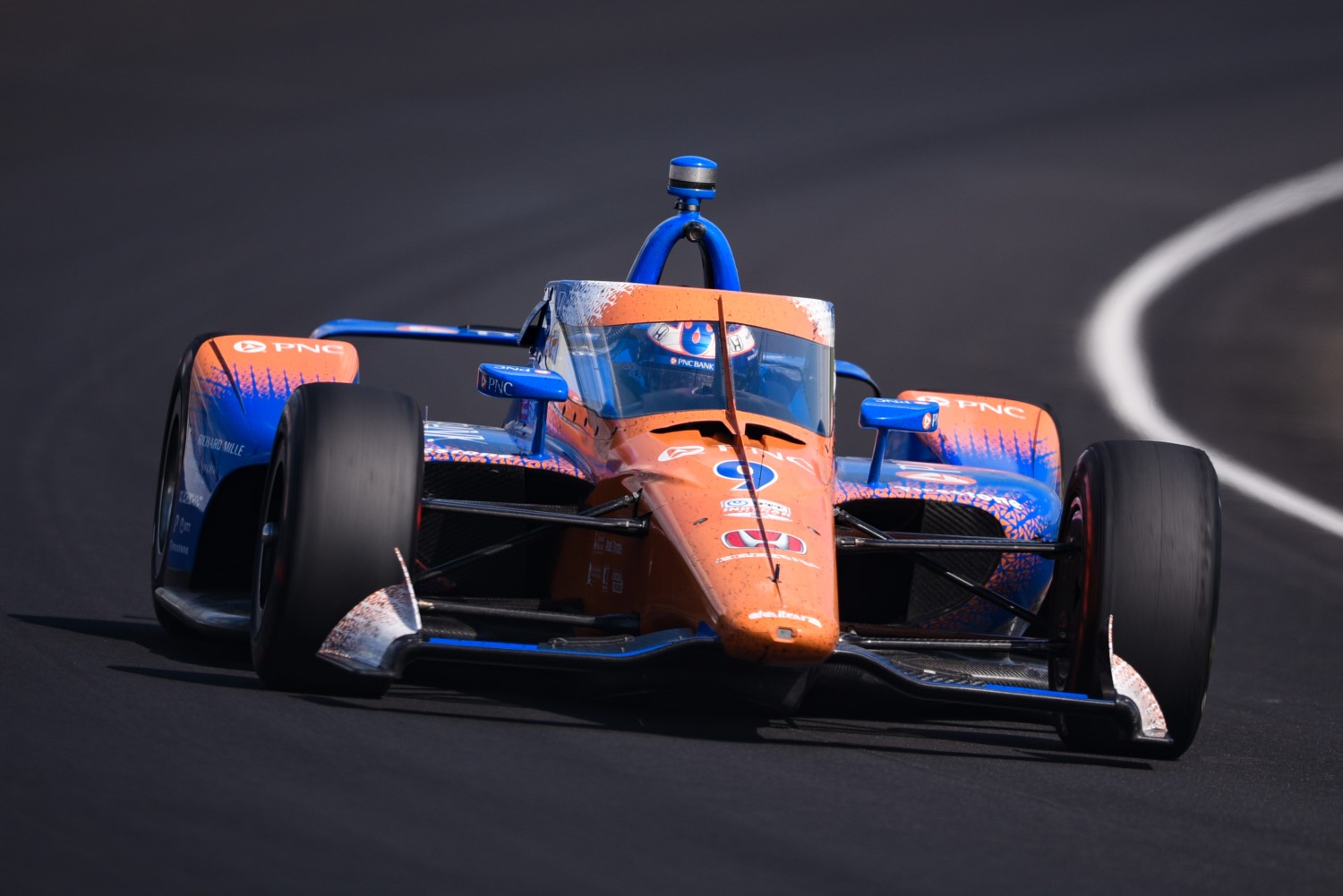 And while I don't think anyone is ever going to refer to Dixon's career as a disappointment, I do think something of a unique narrative has emerged. With 48 career victories (3rd all time) and five championships, Dixon is unquestionably the greatest driver of his era. If he were to announce to retirement tomorrow, he's one of the 4-5 best Indy car drivers ever, no questions asked.
However, I think it's equally true that if he were to retire with merely one Indy 500 win, it would be considered something of a disappointment. Dixon has after all been in top equipment nearly his entire career. He's led laps, won poles, and finished in the top-5 8 times. But similar to Mario Andretti after his win in 1969, it has always seemed to be one thing or another that has stopped the Kiwi from taking another swig of milk.
And also similar to Andretti, Dixon's vast accomplishments inevitably add pressure to perform. With his stupendous start to 2020, Dixon may cruise to a sixth championship this season. However, the shadow of that elusive second win seemed to be ever-present this Sunday at Indy. And it's a narrative that is likely to follow Dixon until he finds victory lane again.
Taku
One driver who had no problem getting a second 500 win Sunday was Takuma Sato. During the last 100 or so miles, Sato seemingly had the best car, and brought home his second 500 win. I'm going to say two things about Sato.
One, I can't recall a driver ever seeming to take such a step forward AFTER turning 40. Part of it, I suppose, is being in better equipment as Sato drove for Andretti Autosport in 2017 and Rahal Letterman Lanigan Racing the last three years. While he is still incredibly inconsistent race-to-race, he has developed an uncanny ability to 'finish' when he is out front. He also seems to be better able to avoid the silly mistakes that defined the early part of his career.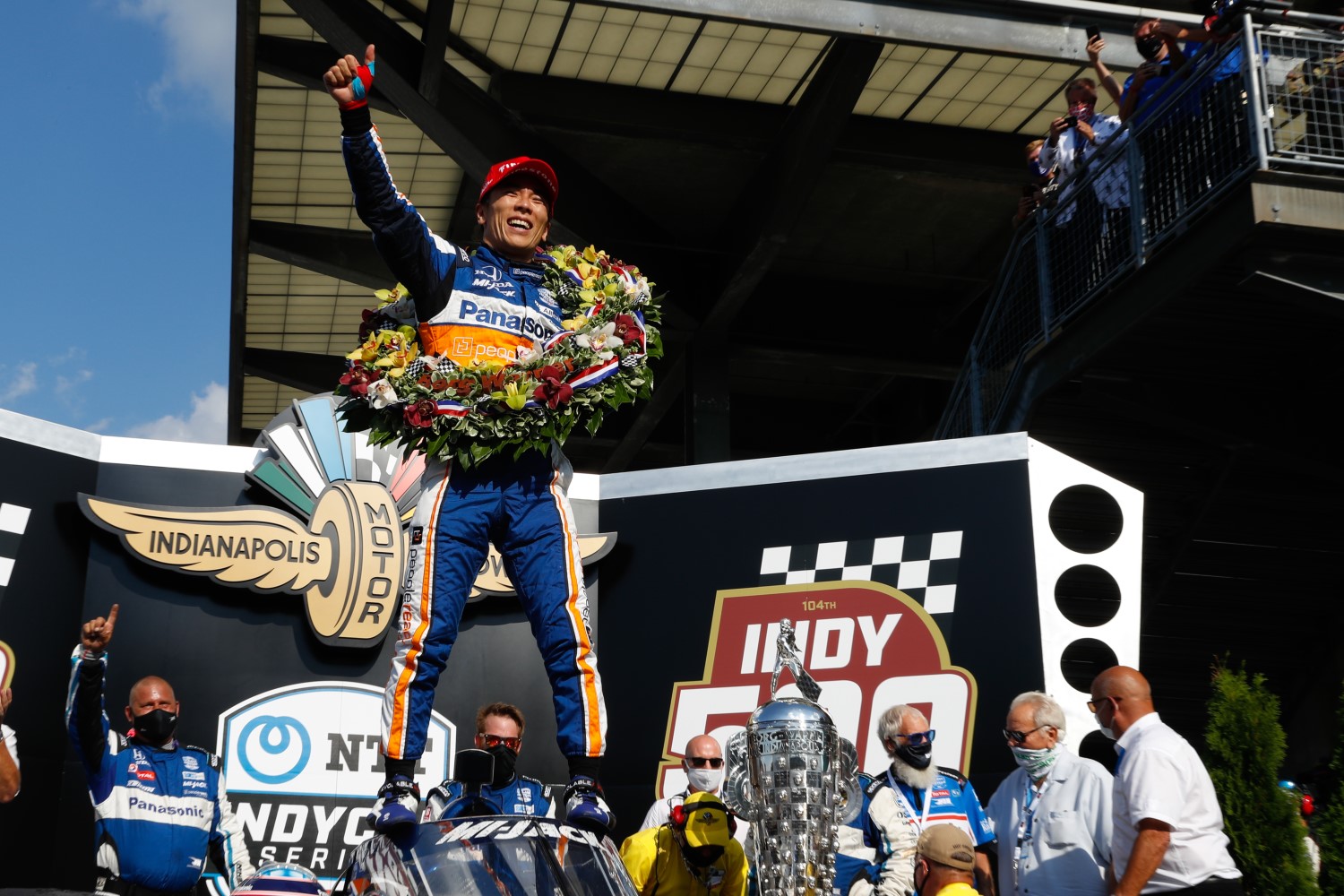 The second thing I'll offer with Sato, is that even when he was under duress at times for his erratic driving early in his career, he never once apologized for the way he raced. Sure, he would take responsibility for an incident here and there. But never did Sato say, I have to change HOW I drive. Rather, he stayed committed to who he was a driver despite less than stellar results early in his IndyCar career, embracing the 'No attack, no chance,' mantra.
Whatever it is, Takuma Sato is one of 20 men with his likeness on Borg-Warner Trophy multiple times.
Finish
Let me be very clear: I am and have long been a proponent of racing series doing everything they possibly can to finish races under green flag conditions. You might remember, I defended the decision in the 2014 Indianapolis 500 to thrown the red flag within the final 10 laps, something of a controversial decision at the time.
Fast forward to 5 laps remaining this past Sunday when a brutal crash by Spencer Pigot at the entrance to pit lane had many people.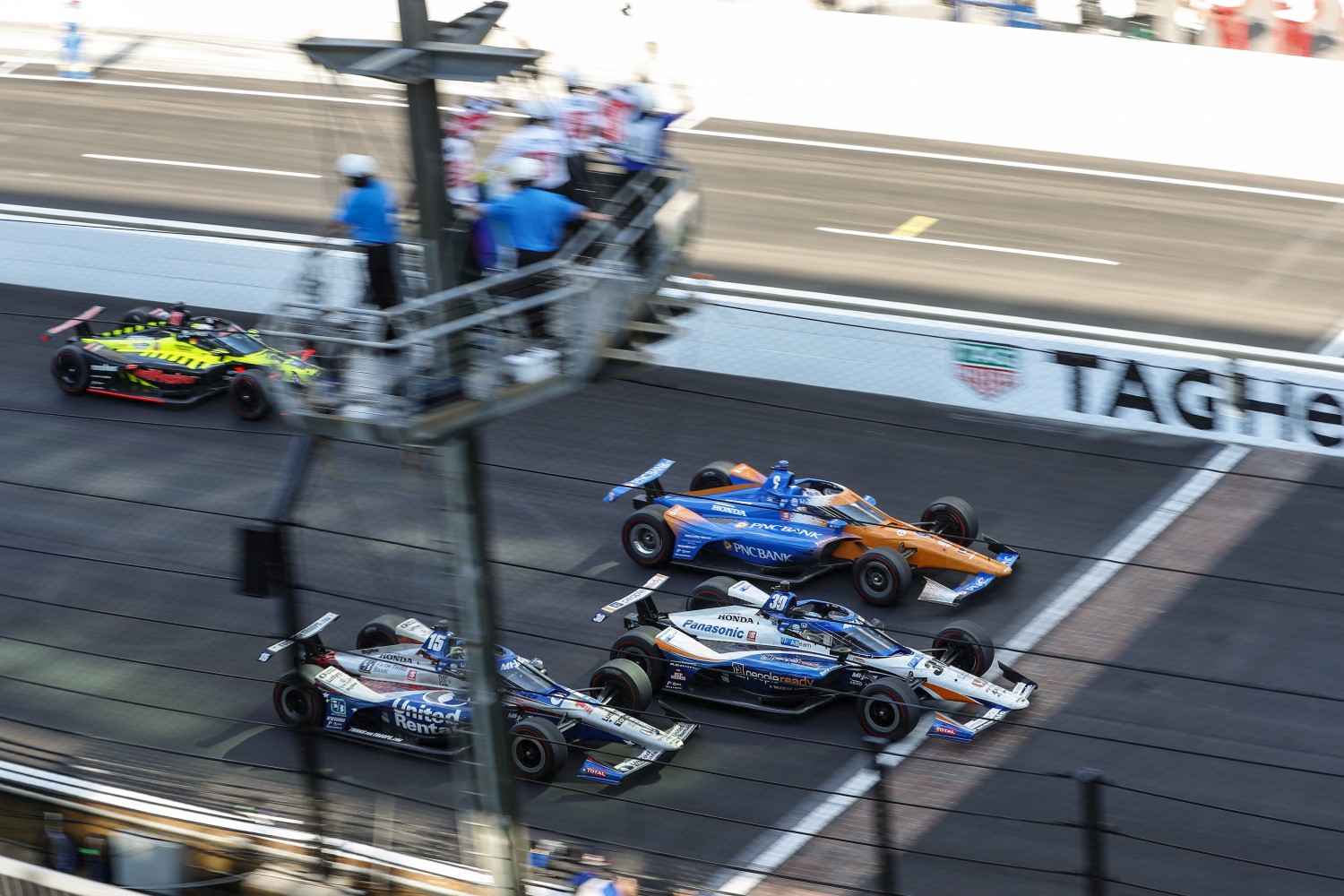 I'll admit that was my first reaction as well. With questions surrounding fuel mileage, and a driver leading who we know is not one to easily give ground, the possibility of a classic 500 finish was shaping up. So, why didn't INDYCAR red flag the race, and restart later?
Well, for one, time was very tight. Remember, Pigot was at the tail end of the lead lap when he crashed, thus the leaders were in 3-4 and coming to the line with 4 to go. At minimum, the field would have had to have been organized THAT lap and brought to pit lane for the possibility of a two-lap shootout.  So, yes, they could have done that but time was very tight.
The more likely answer that no one will say is the television window was closing. Estimates indicate that it would have taken INDYCAR 90 or so minutes to fix the attenuator that Pigot destroyed thus the race finishing off network television. Furthermore, NBCSN was airing the NASCAR race at the time.
Speaking of NASCAR…
Some of the loudest yelpers calling for a red flag and/or green-white-checker style finish came from NASCAR fans and media. NASCAR, these geniuses noted, would never allow a race to end under yellow.
While I'm against the Balkanization that often defines racing people of different series, let me be as clear as possible in saying these doofuses can go kick rocks. No, NASCAR is not "better" just because they bunch the cars up numerous times at the end (and often create silly accidents) so a race can end under green. And no, it is not every single fan's right to have a race end under green. Remember, there were 195 laps (most of them under green flag conditions) before the accident.
Such thoughts are plain ignorant. Yes, the race finishing as it did was less than ideal. But as we've shown INDYCAR had two choices: finish then and there under yellow, or finish in 90 minutes on some auxiliary network like CNBC.
That, my friends, isn't a decision.
Speaking of TV….
I'm not exactly sure how to explain the incredibly low television rating for Sunday's race. I know, traditionally at least, August tends to be a very difficult television month, which is one reason the PGA Championship moved to May in 2019. I also am inclined to believe (and this is not an indictment on any decision) that not having many on-the-ground print and digital media, who traditionally roam the garage for the in-depth stories TV often glosses over, probably hurt in the buildup to the race. Really, the only story with any legs heading into the race was Marco Andretti winning pole.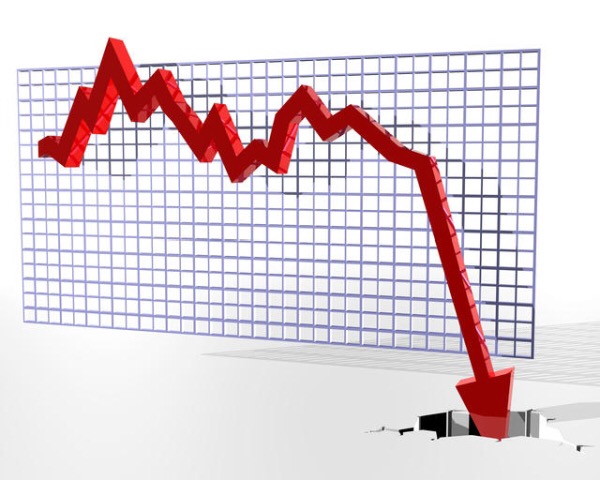 Of course, one explanation could simply be that it's well 2020, and everything is out of sorts to some degree. But with teams entering the season of selling sponsorship for 2021, they had to be hoping for a lot more viewership than they got Sunday.
Brian Carroccio is a senior columnist for AutoRacing1.com. He can be contacted at BrianC@AutoRacing1.com.