Rumor: F1 drivers Perez (No), Magnussen (No) and Grosjean (Yes) to IndyCar
(9th Update)
According to sources, ex F1 driver Romain Grosjean is set to be announced with Dale Coyne Racing in the coming days for 2021. We have updated our 2021 IndyCar Silly Season Page accordingly.
It's now been six weeks since the horrifying crash at the Bahrain Grand Prix involving Grosjean.
He has now been able to remove the dressing from his burned hands and has regained the use of them.
While the images are fairly gruesome, it's great news that he's continued to step up his recovery.
Dressing fully off and Petrus happy!!!
🥰🥰🥰 pic.twitter.com/0Ab3r2fcW1

— Romain Grosjean (@RGrosjean) January 12, 2021
---
December 1, 2020
Rumor of Kevin Magnussen and Sergio Perez going to IndyCar are now confirmed 'false.'
However, Romain Grosjean will likely be in IndyCar in 2021.
Sergio Perez revealed that he flew to Bahrain for last weekend's GP with Romain Grosjean, "and we talked about our families and his plans to compete in IndyCar next year".
The rumor is he will drive for AJ Foyt Racing but there are seats open elsewhere as well. Mark C. reporting for AR1.com
---
November 26, 2020
According to Motorsport.com Kevin Magnussen is not going to IndyCar, but will drive for Chip Ganassi Racing in the IMSA Sportscar Championship driving Cadillac DPIs.
Magnussen's father Jan drove in IMSA for many years as part of the Corvette GTLM team.
We hear Magnussen would have had to buy an IndyCar seat, but with no money he will opt for the IMSA ride where he can earn a real salary.
We have updated our 2021 IndyCar Silly Season page accordingly.
---
November 23, 2020
We have updated our 2021 IndyCar Silly Season page to show which teams may have room to add either Sergio Perez, Kevin Magnussen or Romain Grosjean.
Those teams being Andretti Autosport (#26 car), Dale Coyne Racing (#19 car), Ed Carpenter Racing (#20 car) and Rahal Letterman Lanigan Racing (#45 car).
Four potential slots for three drivers.  It all comes down to sponsorship money.
---
November 23, 2020
(GMM) Three current Formula 1 drivers could be joining two other F1 refugees in the top American single seater category IndyCar next year.
That is the prediction of Max Chilton, a British driver who moved from Marussia to IndyCar for 2016.
He was commenting on the fact that Romain Grosjean, Kevin Magnussen and even Sergio Perez could make the move across the Atlantic for 2021.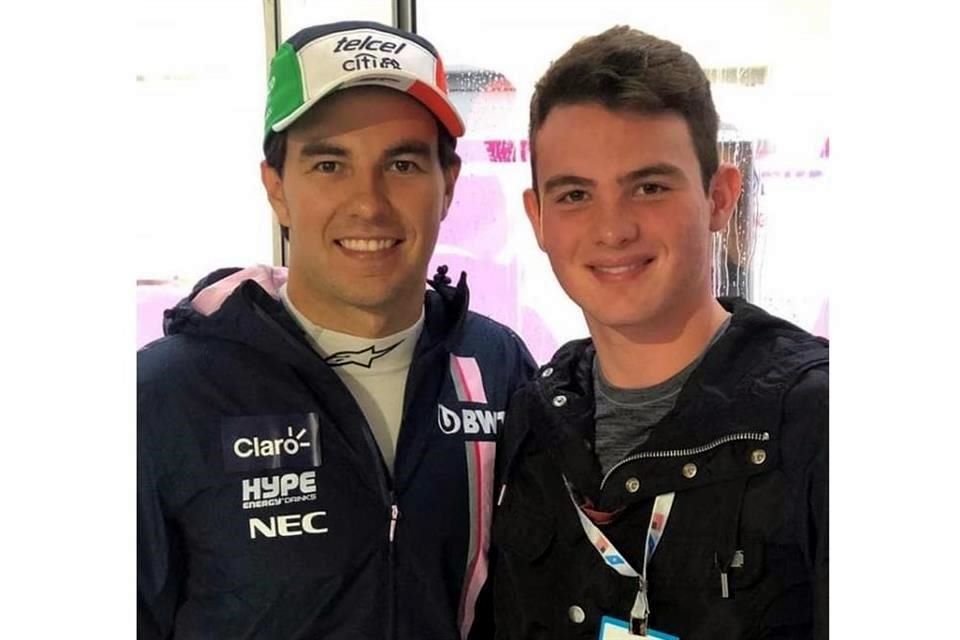 "The sad thing is what is going to happen with Perez," Chilton told GQ magazin.
"He is a fantastic driver, but I cannot see him staying in F1. The place that would make most sense would be replacing Alex Albon at Red Bull, but it's just not the Red Bull way. They like to promote their development drivers, so I just can't see it happening," he said.
"There are stories doing the rounds that him, Romain Grosjean and Kevin Magnussen may well end up racing in IndyCar, which would be fantastic. They better be quick, however, as a lot of the seats are taken, certainly the ones in the quickest cars, which I imagine they would want so they can show off how good they are," Chilton added.
Meanwhile, the Danish newspaper BT asked former F1 driver Marcus Ericsson whether he can imagine Magnussen making the move to IndyCar for 2021.
"Kevin is in the same situation as me when I ended my Formula 1 career," he said. "It's just hard to show what you can do when you are in a team that is not at the top at all.
"IndyCar is a series where the driver makes a bigger difference," Swede Ericsson added. "Of course, there are different sizes of teams with more money, but it depends more on the driver than in Formula 1, and that was a big motivation for me.
"As a driver, Kevin has a rather aggressive driving style and it will suit IndyCar well. In American motorsport, the stewards interfere less so it is more permissible to drive hard than in Formula 1, and I think Kevin would like that."
Ericsson says he has spoken with Magnussen about IndyCar in the past, but isn't sure if the current Haas driver will be able to put a deal together for next year.
"At the moment, it looks like there are not many seats available," he said.
"But if you are a strong driver and you have a good financial package with you, seats can easily be created. It's not like in Formula 1 where the teams can only have two cars."
---
November 15, 2020
Romain Grosjean says family impact will be "very high" on his mind when weighing up the possibility of an IndyCar switch for 2021.
"First I need to definitely have something done in IndyCar to decide if I'm going to decide to travel back and forth to the USA or completely move there," he said.
"I've got a wife and three kids and it's not like I was a youngster that can just jump in a plane with a backpack and not look behind me. Obviously, there are some considerations there.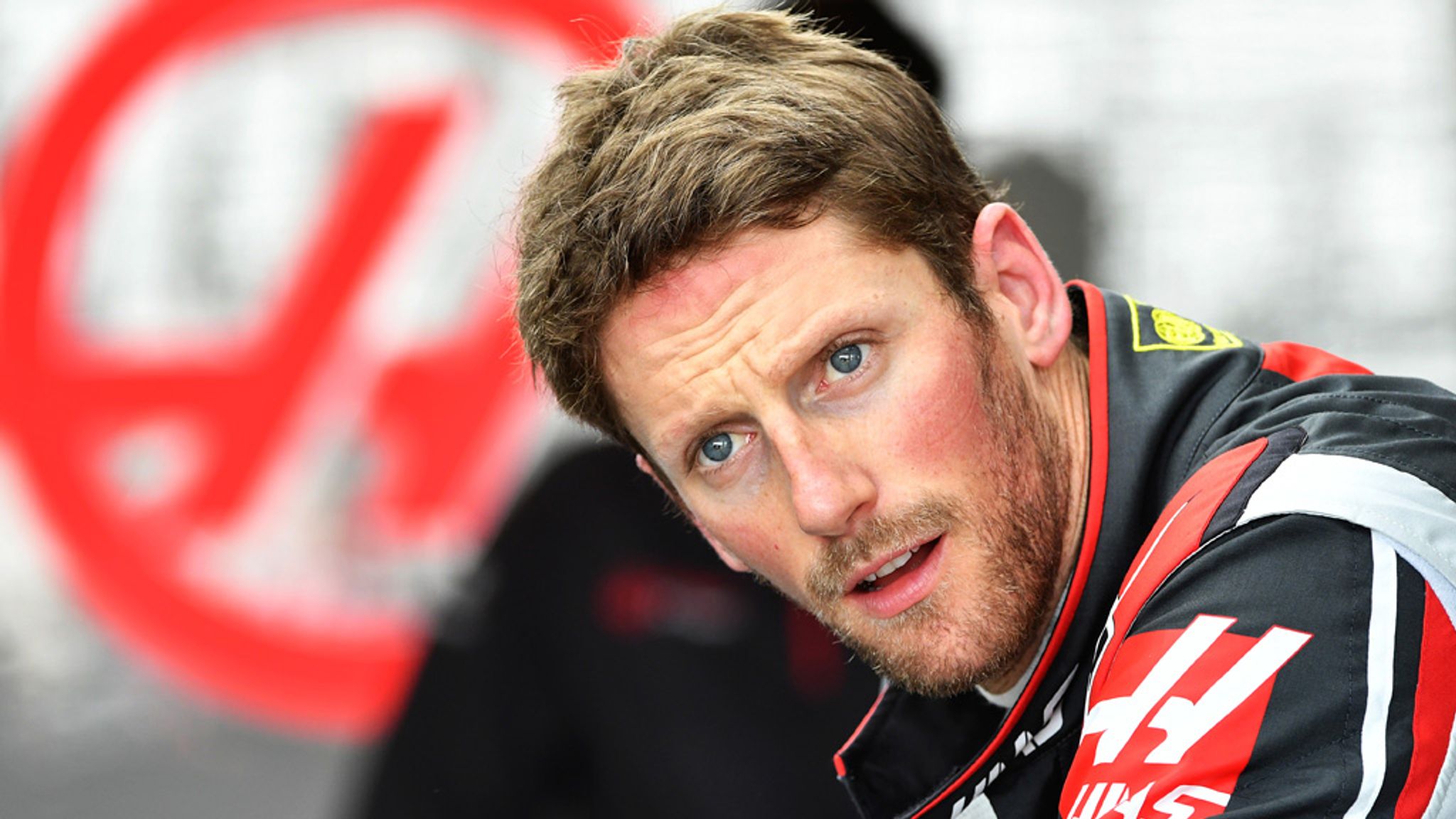 "The pros of IndyCar is everyone pretty much has the same cars apart from the dampers and two types of engines, the races are pretty fun, there're good opportunities to win the race or to be on a podium.
"It's a very good championship and I think there's more pros than cons but obviously the lifestyle and where we live and what we do with the kids and their education and their future is very high on the priority list."
"Some of the teams are fully booked, but there are opportunities left," he said.
"Looking at what we can do, how we can do it, I think there are some wish from both sides to make it happen, which is nice, and some good challenges.
"If you look at Penske or Chip Ganassi, which I guess are the two top teams, they're fully booked, but you would not necessarily expect to land on one of those seats for the first year going to IndyCar.
"I think you need to prove you can race in that series."
---
November 3, 2020
(GMM) Romain Grosjean has admitted that a move from Formula 1 to IndyCar for 2021 cannot be ruled out.
Earlier, the Frenchman said the American series' many oval circuits were a turn-off because of the heightened safety risk, but suddenly he admits that IndyCar is "certainly an option".
"I have some contacts in America," said 34-year-old Grosjean, who like current Haas teammate Kevin Magnussen will be ousted by the American team after Abu Dhabi next month.
Grosjean told the Dutch publication Formule 1 that he didn't realize that there are only four oval circuits on the IndyCar calendar.
"I am disappointed that I did not see the calendar before, but now I am definitely considering it," he explained.
He said he has discussed the potential of a move to IndyCar with former F1 driver Marcus Ericsson, who switched full-time to the series last year.
"He is very enthusiastic," Grosjean revealed.
"It's different to Formula 1. Drivers play a big role as the cars are the same. Sure a few teams are better, but anyone can win races and I want to win again, so I'm definitely interested in IndyCar."
---
October 30, 2020
Soon to be unemployed Haas F1 driver Romain Grosjean is getting desperate to land a ride somewhere for 2021. He told journalists at Imola Friday, "It's a little bit less seats available in Formula 1 so the longer it goes the more it looks tricky, but I think I made peace with myself and looking at other projects where I can go and win races," Grosjean said after Alfa Romeo confirmed its line-up and leaving Grosjean with zero F1 options.
"That's something I've been missing for a few years now – having a competitive car – and that's really something that I would like to get back to and have fun in different categories.
"Yeah, Formula E is an option. Obviously I'm looking at Le Mans endurance races, as well as the U.S. I know that I said I wasn't really interested in the U.S. but there are less ovals than I thought, and ovals are something that I'm a bit scared of, but also quite tempted by it! So we'll see."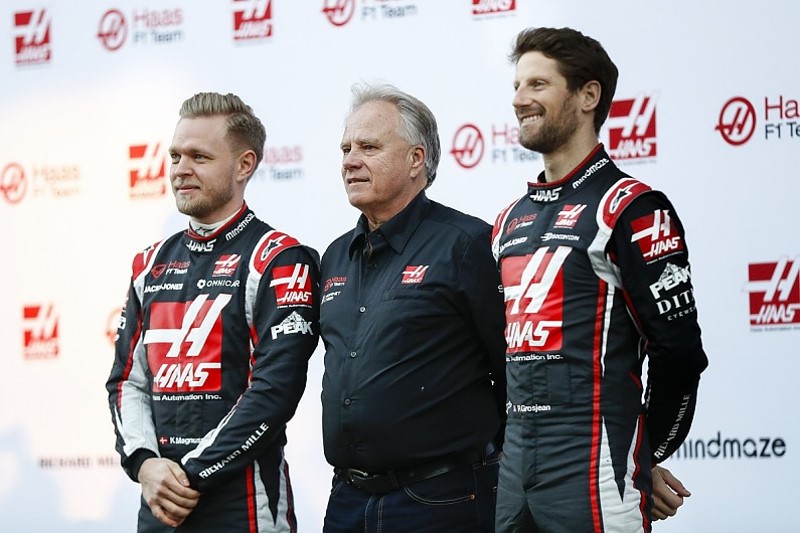 ---
October 23, 2020
More proof that Kevin Magnussen is seriously eyeing IndyCar.
"My father drove there in the 90s and I always thought it was super-cool. But in our complex times, I don't know if I can put something together in America," he said.
---
October 20, 2020
(GMM) Another F1 insider has chimed in to consider Kevin Magnussen's next move.
On Monday, former McLaren communications director Matt Bishop told us that he thought the Danish driver would complete a "brilliant lineup" alongside Max Verstappen at Red Bull.
Magnussen, 28, appears likely to be ousted at Haas for 2021, with the small American team apparently speeding towards a potential Mick Schumacher-Nikita Mazepin lineup.
Peter Nygaard, the F1 correspondent for Denmark's BT newspaper, said: "I am 99.9 percent sure that Kevin Magnussen's Formula 1 career will end with the season finale in Abu Dhabi on December 13.
"Haas will replace both Magnussen and Romain Grosjean, and the Dane has no realistic opportunities elsewhere in the Formula 1 field of 2021."
Indeed, Nygaard said even backmarker Williams is unlikely to rescue Magnussen's career.
"They have new owners and that may open up new opportunities, but the new owners know full well that 2021 will be a transition season that they just have to survive before the whole new set of rules for 2022.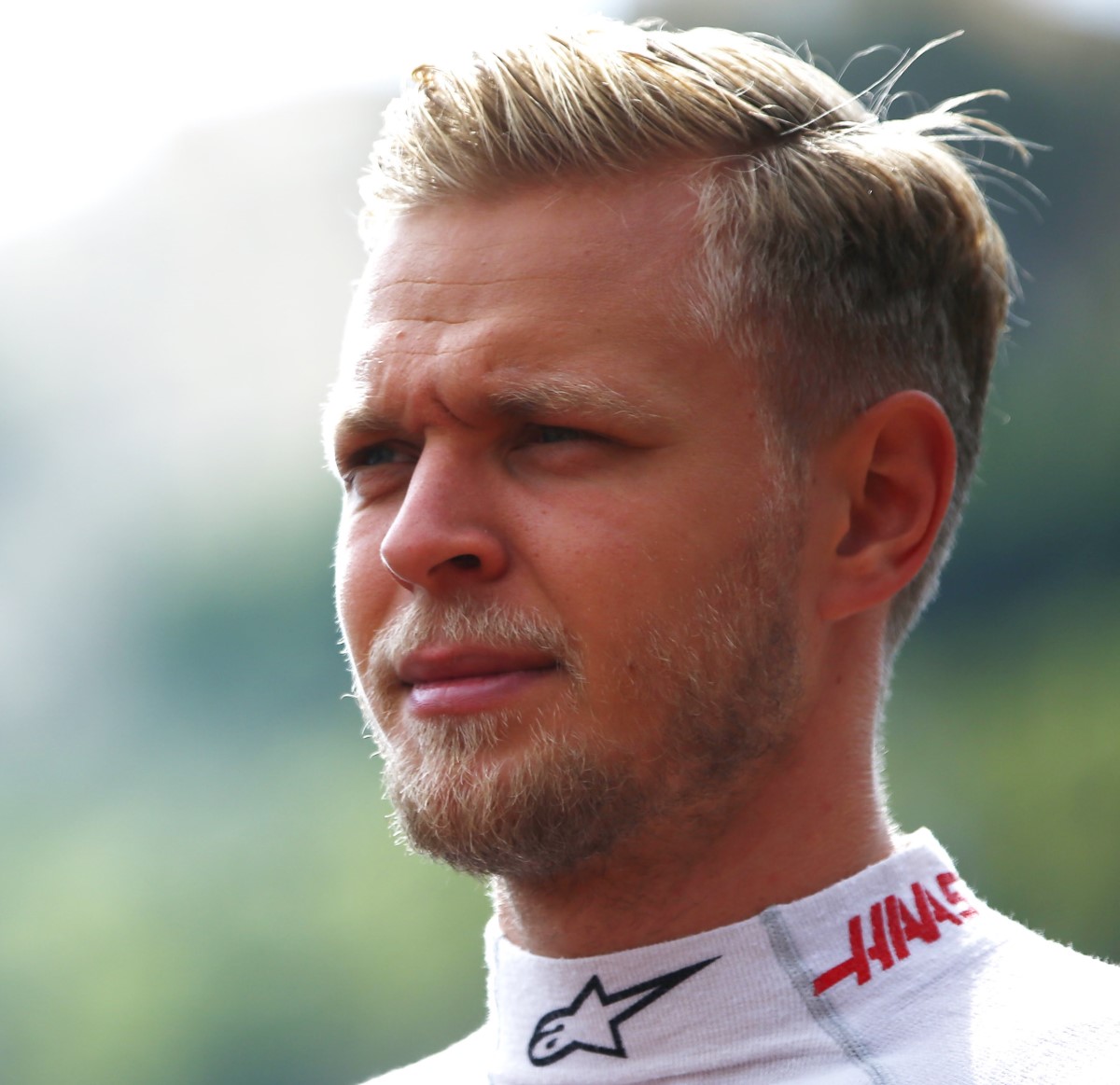 "Sporting considerations are therefore likely to be behind economic considerations, and it would take way too much money to squeeze George Russell, who is associated with the Mercedes engine deal, and Nicolas Latifi, whose father has given the team huge sums of money, out of the field's worst team.
"Dreaming of a seat at Alpha Tauri and Red Bull is sadly unrealistic," he insisted.
"So I can see Kevin Magnussen's Formula 1 career becoming another victim of the corona crisis. It will be exciting to see where he continues his career, but he told me at the Nurburgring that he will not settle for a reserve driver job.
"He will race and win in 2021."
We wrote in this rumor that Sergio Perez and Magnussen are strong considerations for the Meyer Shank IndyCar team.
---
October 19, 2020
(GMM) F1's 2021 driver market is heating up once again and it's filtering down into IndyCar.
Red Bull has been supporting the struggling Alex Albon this year, but Dr Helmut Marko is now admitting that Nico Hulkenberg and Sergio Perez are under consideration for 2021.
"We are open to all sides," the top team official told Servus TV.
"Until now, we have always used drivers from our own junior team but there are none at the moment. So we may have to do what most of the other teams do and go for established drivers."
The latest rumors suggest Marko would not dump Albon from the F1 program altogether, but instead send him back to Alpha Tauri to be rookie Yuki Tsunoda's teammate.
But even Max Verstappen was critical of Albon after the Nurburgring, especially in light of his radio comments criticizing how "hard" Gasly fought him on the track.
"He should expect this," the Dutch driver told racingnews365.nl. "Alex took his place on the team so it makes sense that Pierre wants to complicate his life."
Hulkenberg is also being linked with Red Bull's second team, as he commented: "Who knows. Time will tell but I think it's going to take a while."
Either way, Pierre Gasly is now being linked with a sensational move to Renault, to replace fellow Frenchman Esteban Ocon.
And that's not the only new movement on the 2021 market.
Sergio Perez is reportedly out of the running at Haas, but the experienced Mexican and his sponsors could sign up at Williams.
He would replace George Russell, because Nicholas Latifi is powerfully backed by his wealthy father Michael. Latifi's company Sofina is featured on the rear wing.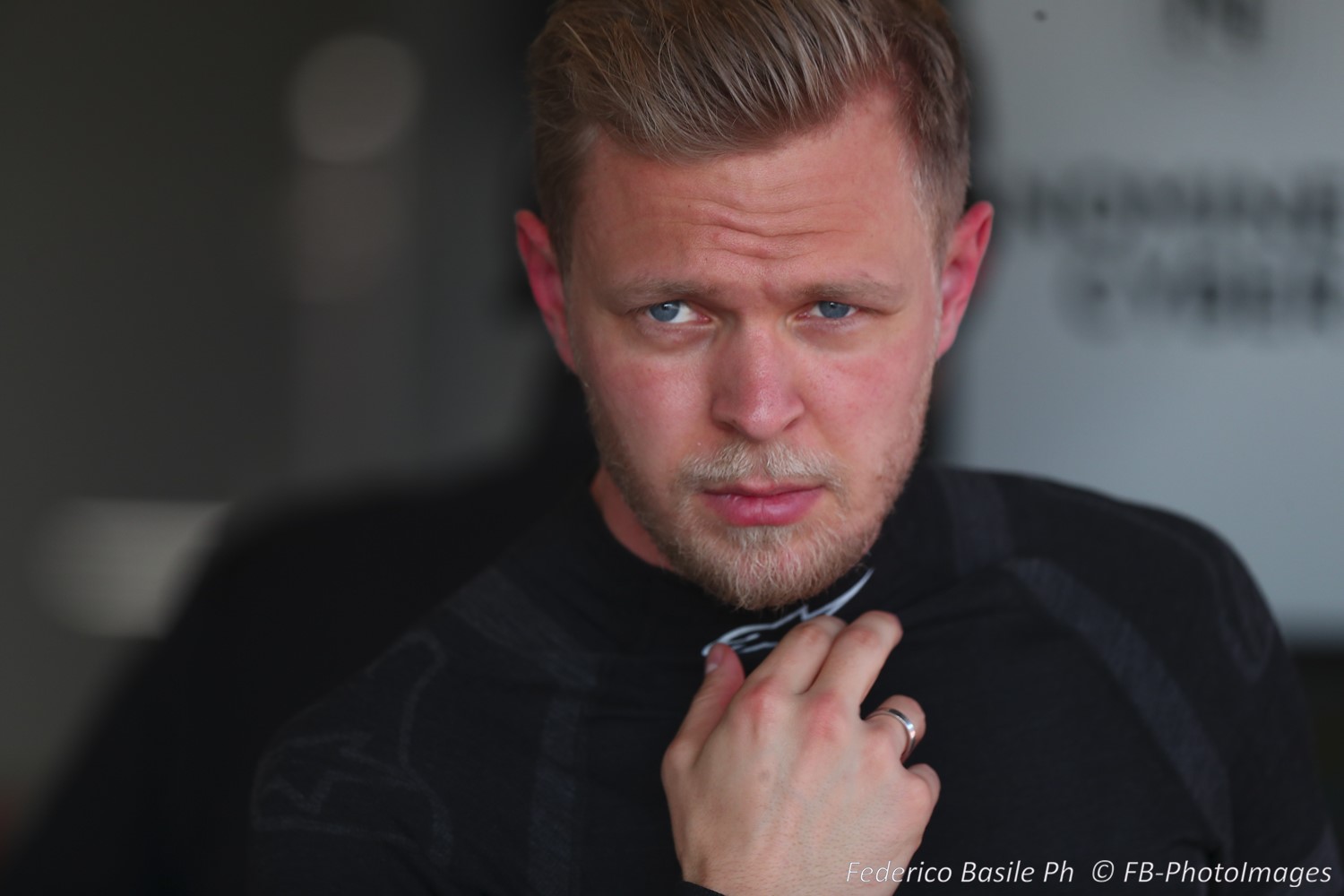 Finally, Perez and Haas' Kevin Magnussen are being linked with a move to IndyCar with the Meyer Shank Racing outfit. F1 owner Liberty Media has just bought into that team.
"The investment by Liberty Media will enable us to continue to build and develop our programs," said team co-owner Mike Shank.