Rumor: Red Bull in F1 talks with Porsche
(2nd Update)
(GMM) Porsche's racing boss Fritz Enzinger (shown above) is not ruling out a Formula 1 foray for the Volkswagen-owned German sports car brand.
He told Auto Motor und Sport that Porsche is "following" the current behind-the-scenes talks about the future of the sport – particularly the new engine rules for 2025.
"Basically, we monitor and evaluate all ongoing developments in the globally relevant racing categories," he said.
Enzinger admits that Porsche is interested in F1's apparent direction for the future.
"The new engine regulations will not come until 2025," he said. "This may also be in parallel to the introduction of e-fuels, which is the prerequisite for CO2-neutral racing."
He said an engine-specific budget cap is also required, but insisted that Porsche is not actively involved in the talks.
"The group is following all of this from the sidelines, but nothing more than that at the moment," said Enzinger. "Of course we follow the fundamental decisions.
"Only if the situation changes and the VW Group is considering involvement in whatever form would our participation in the appropriate committees make sense," he added.
Enzinger also said it is too early to speculation that Volkswagen might prefer to enter Formula 1 with the Audi brand.
"I don't want to and I cannot speculate about that," he insisted. "At the moment we are only observing it from the corporate perspective."
---
March 25, 2021
(GMM) Dr Helmut Marko says Red Bull is "open to partners" as the energy drink-owned camp prepares to take over the Honda engine program for 2022 and beyond.
The big rumor is of a potential tie-up with long-time Red Bull sponsor Volkswagen via the luxury Porsche brand – particularly for when the engine regulations are simplified in 2025.
When asked about the Porsche rumors, Marko told Kleine Zeitung newspaper: "Other manufacturers can also become interested in Formula 1.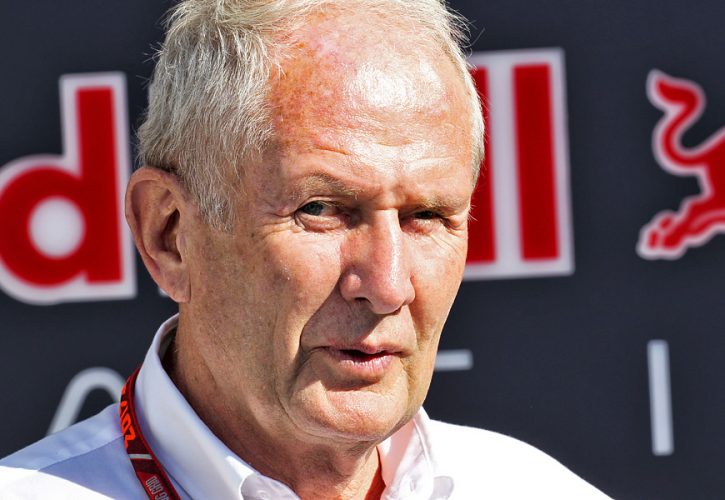 "The regulations have been simplified to such an extent that we are able to do this," he added, referring to Red Bull's decision to prepare its own engines based on the Honda technology.
"Everything will be easier and, above all, more cost-effective. That's why we can do that too. We want to work completely independently, but yes we are open to partners."
It is unclear whether Red Bull is actually ahead of Mercedes heading into the 2021 season, but Marko admitted: "The others are miles away.
"We also know that Mercedes drove in the testing with full tanks and did not use full power. So we can't say exactly where we stand at the moment.
"We will find out in qualifying," added the Austrian, who remained in Bahrain after the recent test.
"We've never had a test session as good as this one," Marko admitted, crediting Honda for producing a more compact and slimmer engine for the new season.
"They also found a few horsepower," he said.
---
March 10, 2021
(GMM) Dr Helmut Marko has admitted to being in talks with Porsche.
Reports emerged last week that the Volkswagen brand is eyeing Formula 1's new engine regulations for 2025.
Marko then told Servus TV that Red Bull is "speaking to companies about possible partnerships" now that the team will run its own engine program from 2022.
When asked specifically about Porsche, the Red Bull official said: "We are talking. But nothing is fixed."
A Porsche spokesman, however, would not comment on the story when contacted by Sport1. [Related Rumor]
But the German news source said Marko is already close to several VW and Porsche figures, including Fritz Enzinger, Herbert Diess and even Wolfgang Porsche.
Marko said: "It's too early to talk about specifics, but it is no secret that we have had discussions with manufacturers in the past. We are open to partners.
"We can even imagine building a new engine for the new regulations without a partner from the industry," he added. "But a partnership with a big manufacturer would of course be the ideal scenario."
Meanwhile, Marko said the clear goal for 2021 is to win the world championship. But he also admitted that Red Bull will need to work hard to keep Max Verstappen on board for 2022.
"We just have to provide Max with a car that is capable of winning, and then nothing will stand in the way of a further cooperation," said the Austrian.