IndyCar: My betting strategy for the Indy 500
I'm a little late getting this article out, so I won't waste a ton of time. As longtime readers know, I typically do a breakdown of the betting market ahead of the Indianapolis 500 (last year's article). With gambling legal now in numerous states, including Indiana, Americans have more options than ever to access wagering on sporting events.
Before getting started it should be acknowledged that I do not claim to be some sort of fortune teller. What follows will be a logical analysis of the offerings relative to their prices. Also, realize the "house edge" is high when wagering on events like golf tournaments and car races in which there are multiple entries, and only one winner. Values are more difficult to identify than stick and ball sports, in which sharp players can often find value in taking a "side" relative to a point spread posted by oddsmakers.
Still, if you are interested in playing (like me), there are factors to consider that can increase your chances of maximizing your bottom like. Let's briefly look at a few of these factors.
Opportunity Cost
It's helpful to understand that a lot of bettors simply opt for drivers they "like" to win instead of looking at the relative value of potential bets.
Let's take two drivers: pole sitter Scott Dixon (+350) and his teammate Tony Kanaan (+1600). (Of note: +350 means if you bet $100 you win $350.) If the two offered the same odds, I would take Dixon over Kanaan any day of the week, and I think anyone who didn't would be crazy. However, a Kanaan bet pays more than 4.5 times a Dixon bet. Essentially, the house is saying, Dixon's odds of winning are more than four-and-a-half times that of Kanaan.
Do you believe that to be the case? If so, get your Dixon tickets in, and best of luck. However, if it's me there is NO WAY ON EARTH you can tell me Dixon has 4.5 times the chance of winning than Kanaan or 3.5x Alex Palou (14/1) does in similar equipment. Yes, Dixon is the favorite in a RAW sense, but given the odds, I'll take Kanaan and Palou over him all day long.
What the odds are telling you?
Sharp bettors will often say a "line smells," in noting that something seems strange about a particular bet being offered. Using a college football example, let's say Alabama is playing a mid-level SEC school and is only favored by a field goal. Often times, the public lines up behind Alabama because they're well, Alabama. But the sharp people can often sniff out such a "stinky" line, and will "run to the smell," by betting the other side. And going against public sentiment is a tactic that has proven successful for many professional bettors over time.
I'll give you a line that smells for Sunday: Graham Rahal (+1800) relative to his two-time winning teammate Takuma Sato (+2000). Sato's record at Indy is much better than Rahal's and he's won four races since joining RLL Racing whereas Rahal hasn't won. If they're teammates, well, doesn't it make sense to take Sato given his better recent form?
For the record, I LOVE Rahal to win tomorrow (We'll get to this).
Shop Around
Like anything in life, one merchant may have a better price on groceries or gasoline or whatever than another. For example, Dixon is +325 on Draft Kings, whereas Vegas Insider has him at +350. That might seem small but depending on your betting levels, you're getting an 8% discount.
Now for my picks, broken down into categories…
The Favorites
| | |
| --- | --- |
| Driver | Winner |
| Scott Dixon | +350 |
| Colton Herta | +700 |
| Patricio O'Ward | +1000 |
| Josef Newgarden | +1400 |
| Alex Palou | +1400 |
| Alexander Rossi | +1400 |
| Tony Kanaan | +1600 |
Let me start this section with noting that O'Ward is a total misprice. This team has not been strong at Indy in recent years, and everyone else in this category is a much better play.
As stated earlier, I'm not touching Dixon given the number, fully aware that he can beat me. And while I like Herta, I don't think he offers enough value either relative to other plays.
I always like Rossi at the Speedway, but his issues yesterday in practice give me some pause.
Now, I could make a case for Newgarden, Palou, or Kanaan at their numbers but if I have to pick one give me Newgarden. For one, you're getting a Penske car at 14/1, and you're getting the guy who has been the best Penske driver in recent years. While I would have been more cautious with this number earlier in the week, the form Team Penske showed on Carb Day makes Newgarden a very solid play at 14/1.
Tier 2
| | |
| --- | --- |
| Rinus VeeKay | +1600 |
| Graham Rahal | +1800 |
| Marcus Ericsson | +2000 |
| Takuma Sato | +2000 |
| Ryan Hunter-Reay | +2200 |
| Simon Pagenaud | +2200 |
| Ed Carpenter | +2500 |
| Will Power | +2500 |
| Helio Castroneves | +3000 |
| Scott McLaughlin | +3300 |
| Juan Pablo Montoya | +3300 |
I'll start by saying I have no interest in Castroneves and Montoya at their numbers. In limited IndyCar appearances in recent years these previous winners have not shown anything close to their form of old.
Veekay for me is overpriced following his Indy Grand Prix win. If you want an ECR car, I don't mind Ed Carpenter at 25/1, but I'm not running to it.
Will Power at 25/1 is enticing, but no car has ever won starting deeper than 28th. Yes, a Penske car would be the one to do it and yes, Power would be the driver. Pagenaud is somewhat appealing at 22/1, but I'm just not sure I see him driving through the field to beat so many strong cars.
If I'm going to a Penske car in this tier, I'm taking the better starting spot and incredible value Scott McLaughlin is offering at 33/1. McLaughlin, in my opinion, is the best play on the board.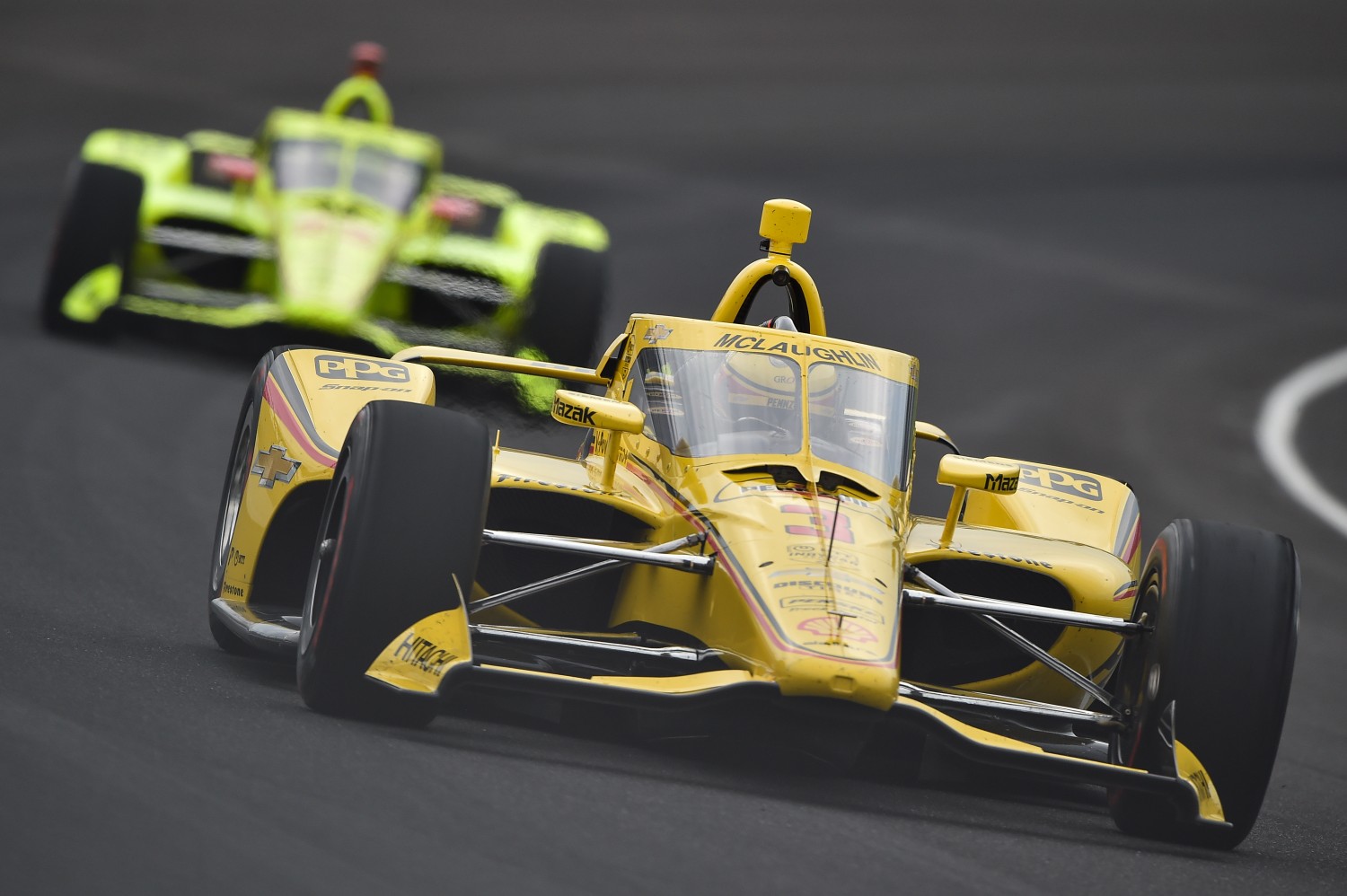 I mentioned earlier that I love Rahal at 18/1 and I stand by that. He was excellent yesterday in practice and has been quietly confident all month. The fact that he's priced higher than some drivers that would seemingly have better chances of winning than him tells me that the oddsmakers see something in him as well.
Middle of the Pack
| | |
| --- | --- |
| Marco Andretti | +5000 |
| Conor Daly | +5000 |
| Santino Ferrucci | +5000 |
| Felix Rosenqvist | +5000 |
| James Hinchcliffe | +6000 |
| Ed Jones | +6000 |
| Jack Harvey | +6600 |
Marco Andretti is always overpriced because he's well, an Andretti. With a few notable exceptions one-off teams struggle at Indy. Feel free to cross Marco off the list.
In the interests of full disclosure, I took Jack Harvey at 75/1 to win the 500 about two weeks ago. I was hoping to see more speed out of Harvey in practice and qualifying than we got. I suppose Harvey could be a sleeper in a race of attrition, and he's probably the one I like the most. But I'm pretty blah on this group. In each case, the cars seem to lack the top speed or I'm more interested in one of their teammates.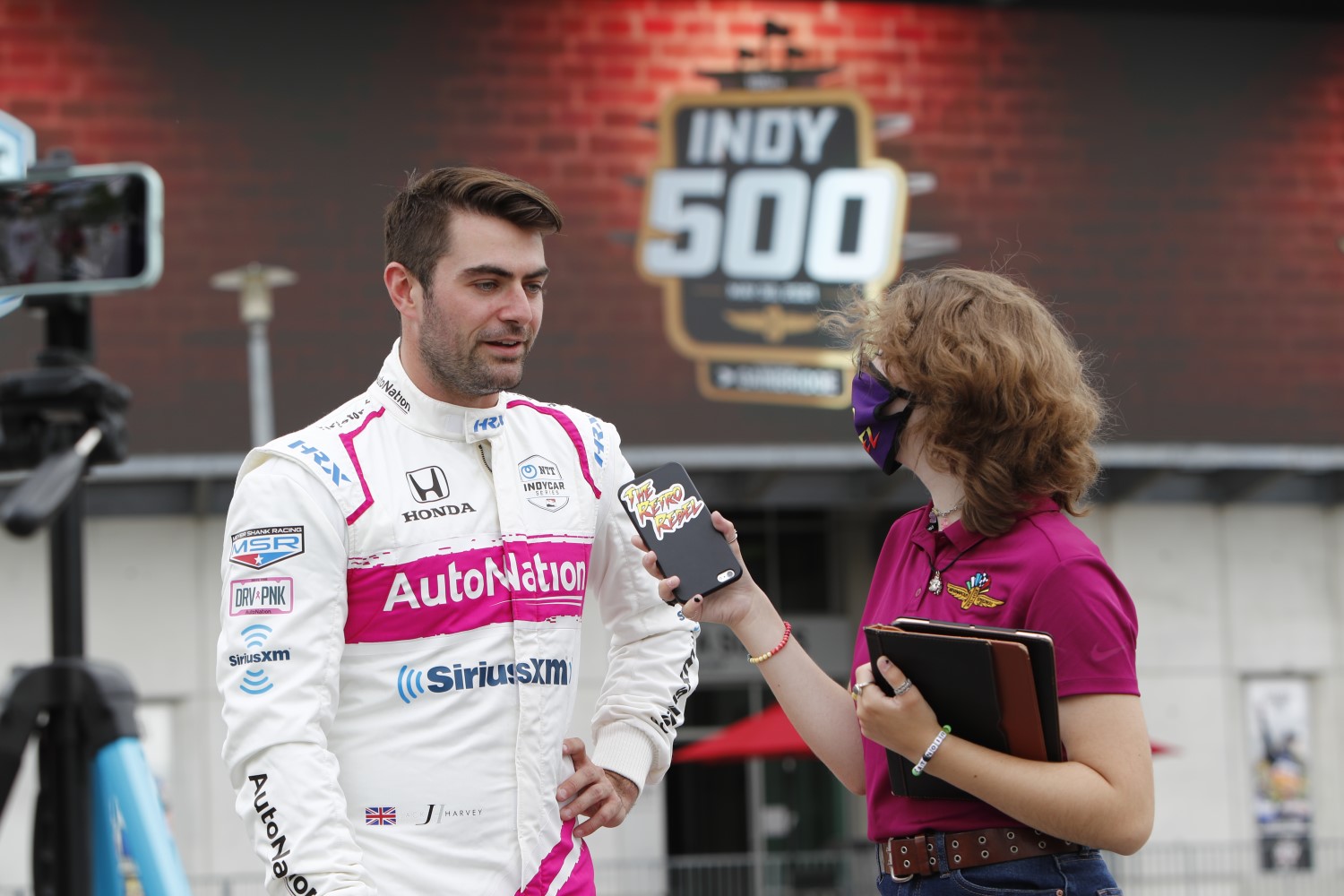 Dumpster Diving…
| | |
| --- | --- |
| Sage Karam | +10000 |
| Sebastien Bourdais | +10000 |
| Stefan Wilson | +15000 |
| Pietro Fittipaldi | +15000 |
| J.R. Hildebrand | +20000 |
| Dalton Kellett | +50000 |
| Max Chilton | +50000 |
| Simona de Silvestro | +50000 |
Again, nothing much stands out here. If I had to do anything, I would take the talent of Sebastien Bourdais at 100/1. Otherwise, you're banking on major attrition or someone making a crazy fuel strategy work.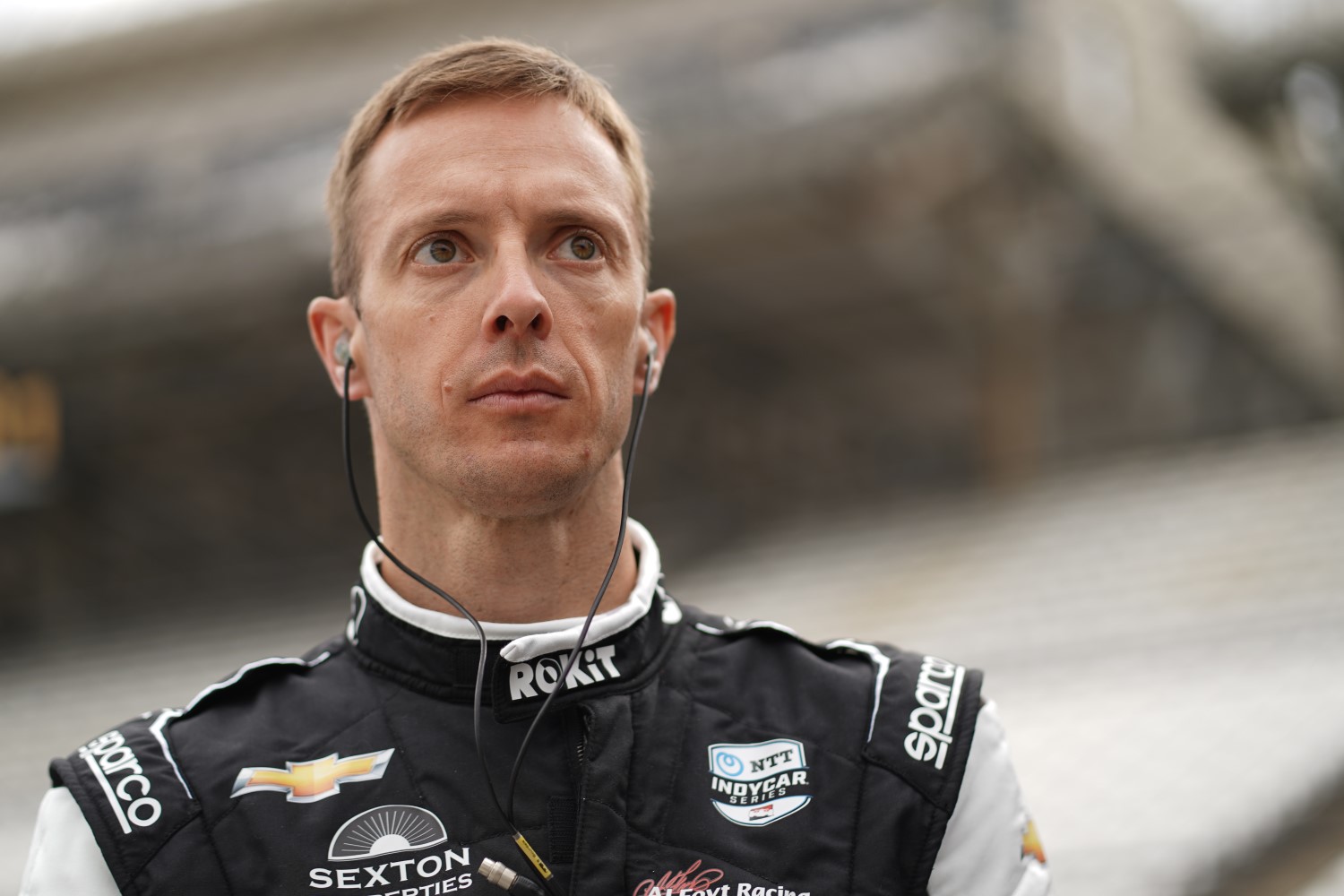 Cliff Notes
I really like the back end of the favorite tier (Palou, Rossi, Kanaan, Newgarden), with Newgarden being my favorite. While other plays look better on the surface, the Rahal 18/1 peaks my intrigue, and I think he is a sleeper play to win tomorrow.
I LOVE McLaughlin at 33/1. He's in a Penske car and the only reason for the discount is that he's a rookie. But we know, he is not your typical rookie.
I liked Harvey at 75/1 when I bet it, but I'm less excited about it now. Bourdais at 100/1 is your dart throw longshot but I personally have no interest.
If I had to rank my plays:
1. McLaughlin 33/1
2. Newgarden 14/1
3. Rahal 18/1
4. Palou 14/1
5. Kanaan 16/1
From there, I'll leave things up to you. Best of luck wagering and enjoy Sunday's race.
Brian Carroccio is a senior columnist for AutoRacing1.com. He can be contacted at BrianC@AutoRacing1.com.