I have to be honest: I didn't see this coming.
In fact, if you read my Saturday betting article ahead of Sunday's Indianapolis 500, I told the world to cross Helio Castroneves off the list of contenders for the win. And my logic was, I believe, relatively sound: Castroneves was running with an Indy-only team, and history tells us the odds are stacked against such teams. In particular, Mayer Shank Racing boasted exactly one IndyCar podium in 34 IndyCar starts prior to Sunday. Sunday was the first time it fielded a second entry.
Furthermore, in limited IndyCar races in recent years often WITH Team Penske, Castroneves had not exactly showered himself in glory. In seven starts since leaving IndyCar full-time following the 2017 season, the Brazilian had one top-10 finish (6th Indy GP, 2018).
Sure, Castroneves seemed confident during the month, but when does he not exude confidence? Throw in the fact that a one-off team is expected to execute seven pit stops in anger during the race, and I feel comfortable saying there was very little screaming at us ahead of Sunday foreshadowing what we saw.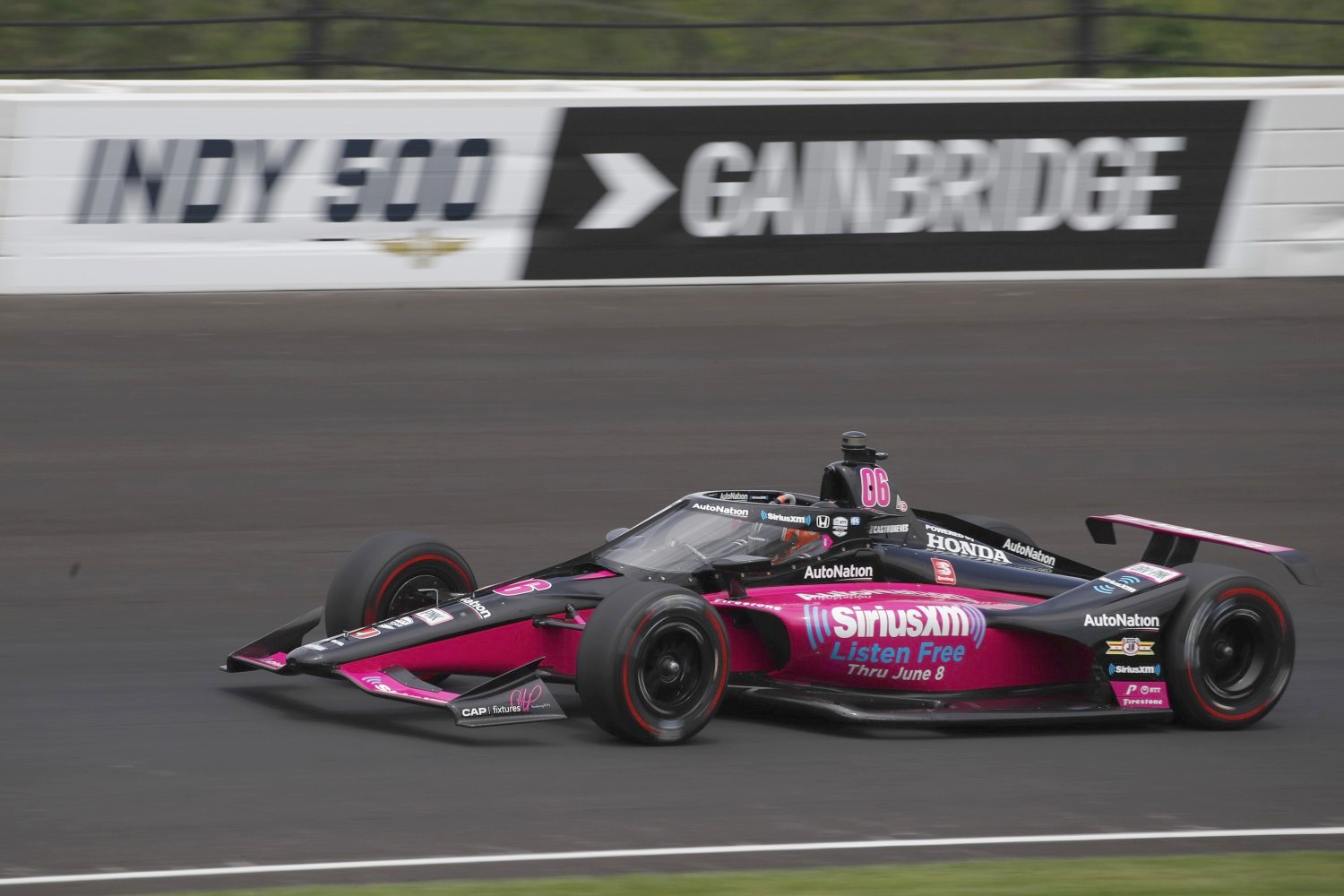 And what we saw, you don't need me to tell you. After running near the front all race, Helio Castroneves moved past Alex Palou on lap 199, and held off the Spaniard by about a half second to win his fourth Indianapolis 500. The win, of course, put the Brazilian into rarefied Indy air, as he joined Al Unser, A.J. Foyt, and Rick Mears in the group of four-time winners of The Greatest Spectacle in Racing.
Putting the Win in Context
I've spent a lot of time over the past 48 hours trying to contextualize Castroneves' win, which in a way, seemingly came out of nowhere. On the surface two parallels come to mind: Unser in 1987 and Dan Wheldon in 2011.
As for Unser, he won the CART Championship in 1985, but was not retained full-time by Penske for 1986. He arrived at the Speedway that year without a ride, before Penske signed him to replace an injured Danny Ongais. He qualified 20th in a year-old March with a Cosworth engine that Penske famously pulled off display from the Sheraton hotel in Reading, PA. This was of course during the era when Chevy was dominant.
After misfortune struck Mario Andretti and Roberto Guerrero in the race, Unser, like Castroneves, scored his fourth Indy win. Like Castroneves, Unser was in his late 40s, and although Unser won for Penske, I guess one could say Unser was viewed to be past his prime, and had recently been moved aside in favor of younger talent.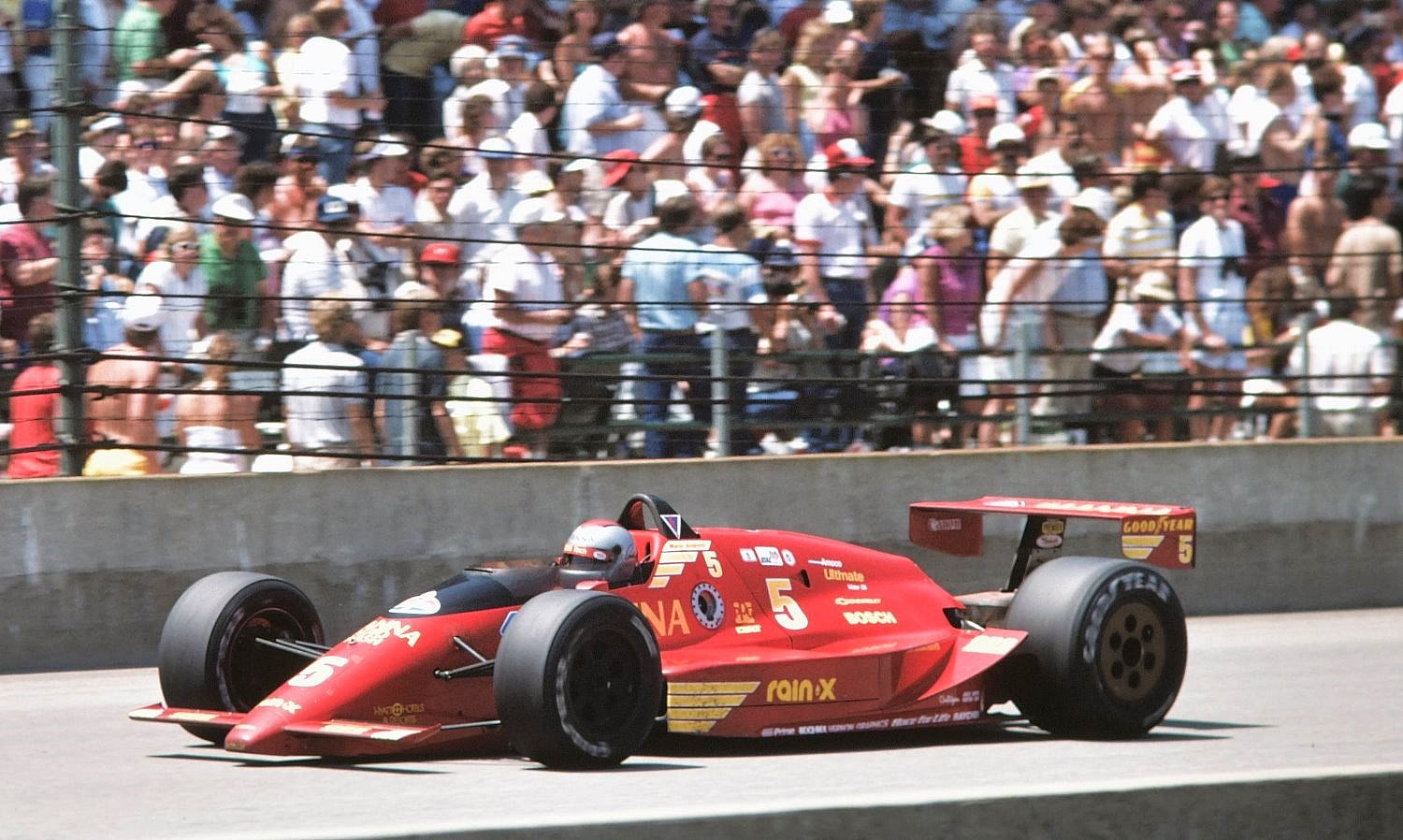 While 2011 marked the second win for the late Wheldon, it was similar to Castroneves in that Wheldon drove for an upstart team, in a one-off ride. Like Meyer Shank Racing, Bryan Herta Autosport at the time had not won an IndyCar race. That year, BHA took a chance on a somewhat out-of-favor Wheldon, who had not secured a full-time ride in the series after two lackluster years at Panther Racing. Castroneves, had of course, lost his full-time ride with Penske following the 2017 campaign.
So, if you want a historic parallel to Sunday, I have to say 1987 and 2011 appear to come closest. We saw former winners, who had fallen out of favor, rise from the ashes so to speak. Wheldon and Castroneves had to join teams of lesser stature, while Unser took a ride in what was considered lesser equipment at the time. All three were greatly overlooked as possible winners by people such as myself before going on to score legacy wins.
More Contextualizing
We all know the glaring hole in Castroneves' resume if you will is the lack of a series championship. He's finished second in the season standings four times and third three times, but never first. Of course, winning Indy Sunday doesn't change that. What it does do, however, is put a clear exclamation point on Castroneves as this generation's greatest Indianapolis 500 driver. Simply put, none of his contemporaries even come close to him at the Brickyard.
For example, Dario Franchitti was able to win 3 500s between 2007 and 2012. However, Franchitti's only top-5 finishes in 10 starts came in his three victories. Castroneves has 3 second-places, a third, and 4 poles to go along with the 4 wins. In other words, Castroneves has essentially been an annual contender to win the race for twenty years now.
If anything, I'd argue the better resume than Franchitti of this generation would be Wheldon's. Like Castroneves, Wheldon won in a one-off deal with a team that was not established at the time. Also, Wheldon had 5 top-3 finishes in nine starts.
Still, in this era, Castroneves stands alone as the best at the Speedway, and it's really not close.
One other thing on Helio
Another element of this win that adds to Castroneves' legacy is the simple fact it was with a different team. Obviously, Castroneves spent nearly two decades as the face of Team Penske. However, winning the race for a startup operation adds to Helio's legacy. To be fair, the Shank cars are really Andretti Autosport cars with Andretti engineering, but Castroneves and Shank beat the 'A' team fair and square.
No Parallel
Sunday's race may parallel previous 500s in terms of outcome, but there are few 500s I've seen that compare to Sunday in terms of start-to-finish intensity. To begin, the crowd seemed louder and more engaged than I can remember it. I'm not sure if that was a function of people being couped up inside for a year or if it was simply them getting a charge from the action. Certainly, at the end of the race, the Helio factor added to the intensity. But the prospect of Castroneves winning a fourth 500 was not relevant in the early going, yet the crowd seemed amped right from the get go.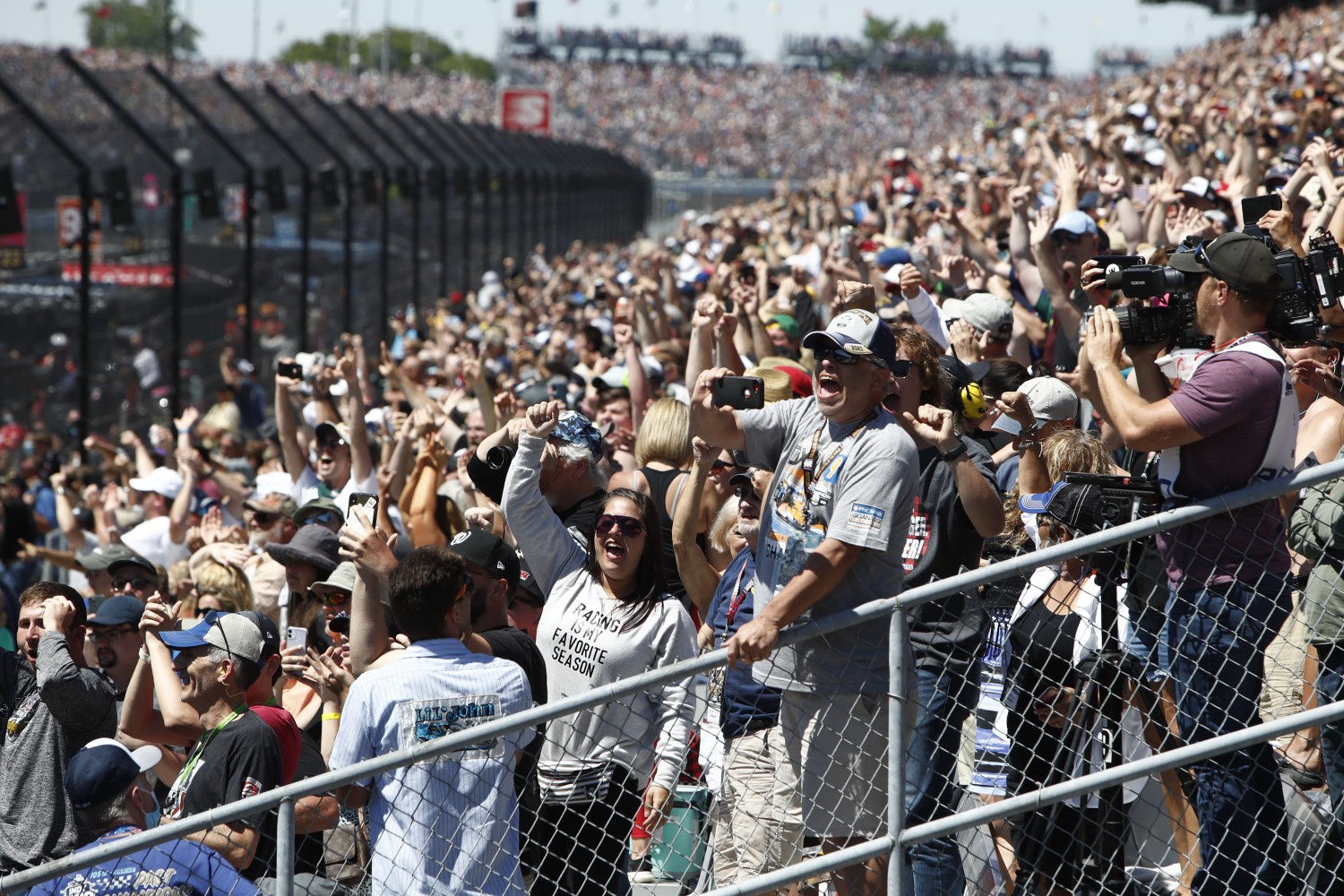 Also, I'm the first to criticize the series when, say for example, six drivers run into each other before getting to the start-finish line at a place such as say, Texas. Sunday we saw two-and-a-half hours of close, high intensity racing with only two caution periods.
Of course, Castroneves won and to the victor go the spoils. But for a race to be that good from start to finish, credit needs to go to the whole field.
Dixon/Rossi
One thing that perhaps made life somewhat easier for Castroneves was the misfortune that struck contenders Scott Dixon and Alexander Rossi. Due to a spin the pit lane by Stefan Wilson on lap 34, pit road was closed for a number of laps under the yellow flag right in the middle of the pit cycle. Dixon and Rossi ran out of fuel coming to pit lane on lap 36. Making matters worse, both cars didn't refire immediately after getting a splash of fuel. Both had to return for full service on lap 37.
The net result was that both drivers had the competitive portion of their races effectively ended.
Now, it's fair to point out that some drivers including Castroneves, Palou and Patricio O'Ward were able to wait until lap 38 to pit and did so without incident. Also, without great video evidence, I'm not entirely sure what the series could have done to open pit lane quicker. Nevertheless, it was unfortunate to see essentially two strong cars and previous winners eliminated effectively through no fault of their own.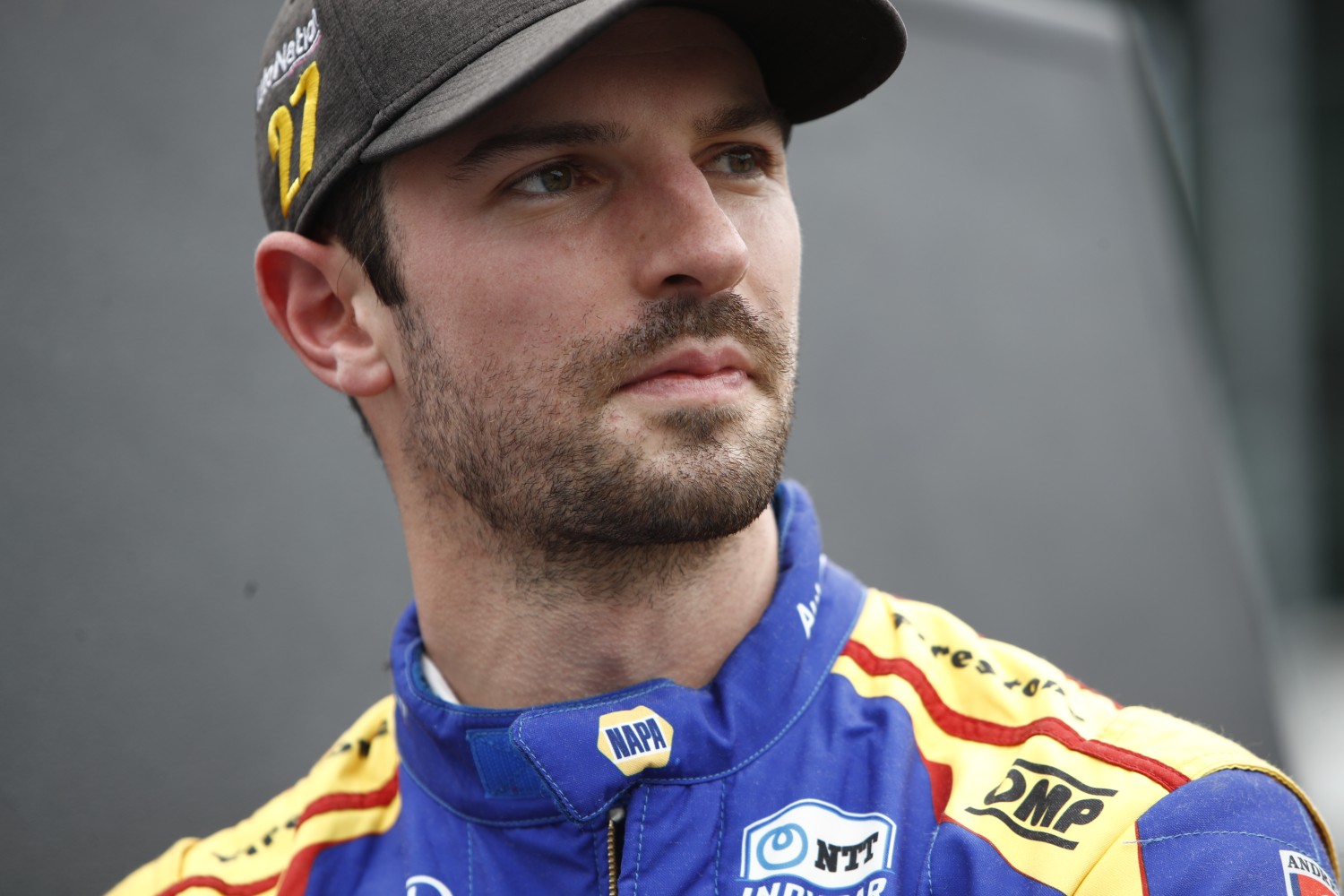 With Dixon in particular, it had to hurt all the more. He was the quickest driver all month BAR NONE. We saw in his teammate Palou that Chip Ganassi Racing had the consistent race pace to win, and there is little doubt Dixon would have been in contention without the mishap. Now, I don't think too many people are going to spend loads of time feeling sorry for Scott Dixon. But in a cryptic Andrettian sort of way, it seems to be one thing or another every year that keeps this generation's greatest IndyCar from adding to his one Indy 500 win.
Double-Points
The sting for Dixon was exacerbated by the gimmicky and ridiculous double-points that the Indianapolis 500 pays towards the IndyCar Series championship. Luckily, for Dixon he managed to eke out a 17th place finish, and the race had 6 partial season drivers finish in the top-10 (I have to imagine that is something of an outlier). So the hit wasn't as bad as say Graham Rahal (32nd) or Will Power (30th).
Still, literally NO ONE thinks about the championship during the Indianapolis 500, yet the race carries a ridiculously disproportional weighting in the outcome of the season standings.
Brian Carroccio is a senior columnist for AutoRacing1. He can be contacted at BrianC@AutoRacing1.com.