Kyle Larson wins back-to-back Sprint Car races
Kyle Larson won a wild PA Speedweek Feature at Port Royal Speedway Wednesday night with a late race pass of Lucas Wolfe for the lead.
Over the last 35 days Larson, the best American driver racing today, has run 20 races and won 10 of them.
The demented 'Cancel Culture' tried to ruin his career, but Larson has come back even stronger.
"It was badass," said Larson. "And I'm sure the fans probably enjoyed it.
"Probably the most exciting win I have had here.
"I mean I've had some exciting wins here, but never in this fashion, like where it came down to a green-flag run, a late pass for the win."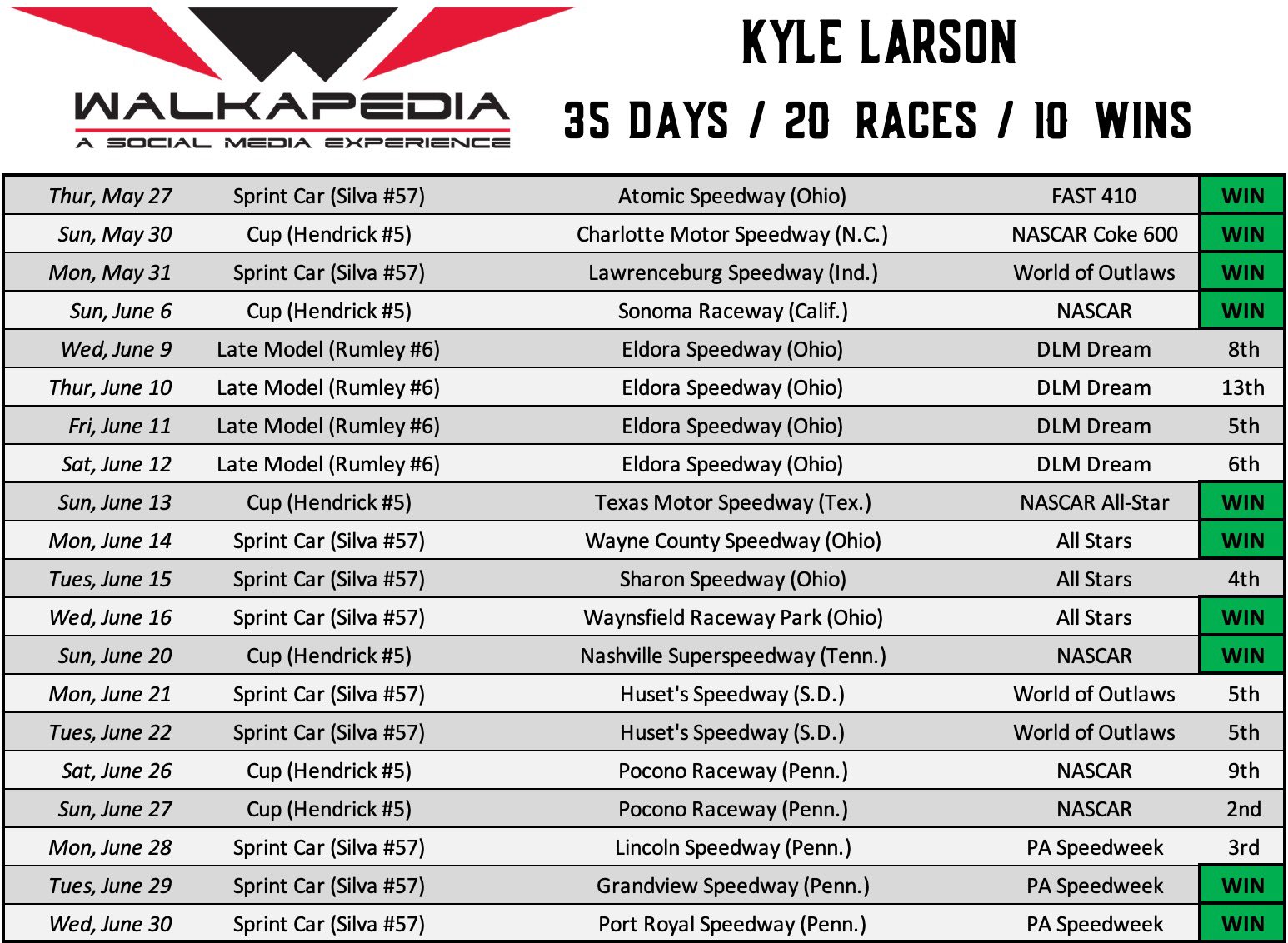 WHAT. A. RACE!!@KyleLarsonRacin passed @LucasWolfe5w w/ 2⃣laps left.

Then, problems last night and again tonight @LanceDewease was able to fire for the feature & battle w/ @dannydietrich on the final lap @fox43 @FOX43Sports @PortRoyalSpdway @PASpeedWeek pic.twitter.com/AFg2Id3Fyg

— Lyndsay Barna (@lyndsay_barna) July 1, 2021
Race Results (Top-10)
Kyle Larson
Lance Dewease
Danny Dietrich
Lucas Wolfe
Rico Abreu
Jeff Halligan
Mike Wagner
Freddie Rahmer
Paul McMahan
Logan Wagner