Why does IndyCar elect to bastardize a 12-year-old car instead of designing a proper one?
(4th Update)
IndyCar President Jay Frye says the overweight and top-heavy DW12 is essentially a new car, and the 'sheep' media lapped up every word.
Here is what Frye said on the matter in a recent Fan Q&A session, indicating that he and boss Roger Penske think they can use the car another 10 years!  Each team in F1 designs a brand-new car every year and fan interest is booming – it adds to the excitement.
When IndyCar was big during the CART years, Lola, Penske and Reynard rolled out new cars every year, and four engine manufacturers were involved. Expenses were higher, but sponsor money in the paddock was huge.
Now IndyCar has dropped to being essentially a spec F2-like feeder series for F1 – the place where good IndyCar drivers aspire to go.
According to Frye, the DW12 has been updated so many times that it is hardly a 2012-spec chassis anyway, and recent events have proven that it is still worthy of the IndyCar Series.
"We understand the questions about a new car, but if you look at the current car, there's only two things that haven't been modified since 2012: the bell housing and the gearbox, both of which will be updated in 2024," he noted in a recent fan Q&A.
"So, in reality, this is not a 2012 car; this car has been updated hundreds of times over the past 10 years and will continue to evolve.
"The tub has been modified with different safety enhancements. So, if you have an older version of the tub, yes, the components have been added on or 'bolted' onto the car, but when the teams purchase new tubs, those enhancements are already incorporated.
"Essentially, it's a new car. It's current, it looks great, and it performs really well.
"At this year's Indianapolis 500, we saw the fastest pole speed in the 106-year history of the race. We had the fastest front row and the fastest field, overall.
"Through the course of a couple of weeks at IMS, we also had numerous 100 g impacts, and all of the drivers involved in those incidents were okay.
"So, the car is fast, and it is safe.
"The third piece is how it races. The AK18 has shattered many on-track passing records on all different configurations of tracks: street circuits, road courses, short ovals.
"So, the car is fast, it's safe, and it races well."
Scott Dixon likened an IndyCar to "more of a junior category car" earlier this year, in so much that, "It's not particularly fast, it's not particularly nimble, it's very heavy, there's not a whole lot of grip, and some of the circuits that we go to are very low-grip as well."
"The highest-contributing factor to an IndyCar Series car's weight gain has been safety components," said Frye.
"An IndyCar Series car has to withstand incredible impacts with 240-plus mph speeds at Indianapolis.
"The aeroscreen and driver side-impact device have contributed the most to the weight gain, but we feel the benefits far exceed the negatives.
"The new hybrid system will also create hurdles with weight, but with changes to the car and engine, it also offers opportunities to reduce overall weight, and we will continue to work hard on that."
---
August 30, 2022
"I don't see any urgency (to replace it) at all, there's no reason," Roger Penske told RACER. "When you think about, and I don't know exactly how many cars are in service, but there's probably 60 or 65 cars, and to spend $600,000 per car to replace them, with the racing as tight as it is today, doesn't make sense to me."
"We've got cars that are safe," Penske said. "You've seen the accidents. You've seen what the aeroscreens have been able to do from the standpoint of capability and safety, and this will continue from an IndyCar perspective to make the cars better.
"The next hill to climb is to get the hybrid cars running. We're not taking a vacation because we moved this thing back by 12 months. In fact, we're doubling down on meetings with Chevy and with Honda to be sure they're working together as a team to learn this new hybrid system that will be used by everybody. We're going to push harder and harder on getting the hybrids ready."
What Penske did not address is how overweight IndyCars already are and how the hybrid battery and electric motor will add another couple hundred pounds.
As for the cost to replace the cars – how much has it cost the teams for the bastardized upgrades over the years vs a new car, and he did not address the fact that the cost of a new car can be spread out over several years.
Penske said the existing car would not be replaced until after the 2024 season, and maybe even later.
---
March 4, 2022
Ironically, after we published this article below, Racer also published quotes from drivers that support exactly what AR1.com has proposed.  The driver quotes are added to the article below.  IndyCar must design a new car and roll it out concurrently with the hybrid power unit.
---
March 3, 2022
We wrote this article (below) back in September, and as the title insinuates, we were critical of IndyCar for taking a bastardized approach to upgrading its car.
Now 6 months later we are more convinced than ever that this piecemeal approach is NOT the correct path.
We understand the reasoning that the approach was chosen – it was to reduce the cost impact on the teams by spreading the upgrade costs over a number of years, especially when Covid hit.
Over its 10-year history, the car has been upgraded, strengthened, the aeroscreen added for safety, and other auspicious upgrades implemented.
It has resulted in an overweight car that Scott Dixon calls a junior category car.
Now IndyCar wants to introduce a hybrid engine. The added weight, plus attempting to shoehorn the battery and electric motor into the existing chassis is not only an engineering challenge, it results in further bastardization of an already bastardized overweight 10-year-old beast.
At the same time, drivers would prefer IndyCar replace the Aeroscreen with an F1 developed Halo, which it should have done in the first place.
And don't get me started on the physical danger to drivers when a heavier car impacts a wall versus a light one.  I have covered that several times over the years with a physics lesson on the forces involved in an accident, and it certainly is not better to have a heavier car.
In simple terms, compare the forces of a bird feather hitting a wall at 200mph versus a Sherman Tank.
IndyCar has now announced that it will delay the introduction of the hybrid technology.
That is the appropriate thing to do, but not necessarily for the reasons IndyCar gave – supply chain issues.
It's time for Roger Penske and IndyCar to do the correct thing.  Bite the bullet and have Dallara design an entire new car to the latest design standards that will reduce the chassis weight and allow the 2.4L twin turbo V6 internal combustion engine, and hybrid internal energy recovery system to be engineered into a car that was designed for it from Day 1.
And the new car would be designed with a Halo, not an Aeroscreen.
How to help the teams financially
IndyCar wanted to take the piecemeal bastardized approach to upgrading its car to spread the costs out for the teams.
We have a better idea.
Introduce a brand spanking new car in 2025, complete with the new hybrid engine, and a Halo instead of the Aeroscreen, and arrange for a group financing deal for all the teams that spreads the cost of the new cars out over 3 to 5 years.
Do it the proper way and stop this piecemeal approach, that in the long run, costs more money and results in a less than perfect car that has to then be with the series for another 10 years.
With the Captain at the helm, the series is on an upswing. As a result, more sponsor money will be flowing into the sport and by 2025, the cost impact of rolling out an entire new car, with an attractive financing package, will be quite manageable for the teams.
And with any luck that third engine manufacturer that the series has attempted to land for almost 10-years now, will fall in their lap.
Build it and they will come
Manufacturers will begin to see the value they will be getting because almost all the races are now broadcast on network NBC TV  – something we have harped on from the day the first NBCSN contract was signed 14 years ago that made the series nearly invisible to the viewing public. You are already seeing the positive result of the move to Network TV. It will only get better. Too bad it took the series so long to listen to us.
Add to that the wider international TV distribution thanks to ESPN International being back in the fold. IndyCar will grow its fan base much faster globally than if the focus remained domestic-only.
If the rumored IndyCar docu/reality TV series like F1's Drive To Survive is a hit, IndyCar will start to skyrocket in popularity and manufacturers might be fighting over who will be that third manufacturer. Delaying the new car until 2025 gives more time for the IndyCar story to play out.
Hopefully, IndyCar will take my advice more seriously this time.  If so, I predict IndyCar will look back on their plan for a bastardized approach to a race car, and thank themselves in 5 years time for not taking a piecemeal approach.
They almost never work out the way you hoped.
Mark C. reporting for AutoRacing1.com
What do the driver's think? (As told to Racer)
PATO O'WARD
"We have an opportunity coming up in the next few years where IndyCar is on the rise, many people have interest in it, and it's time for a new car when a new engine is coming out. All these safety things that we've added onto this DW12 car are amazing. The problem is this car wasn't designed from zero with all these add-ons; we need a car that's designed with all of this new stuff and all the safety stuff put in from the beginning. Everything is just going to get better. I understand it's going to be a bit more cost, but I feel that for the long run, it's definitely the way to go.
"I don't think adding on more and more things to an already very heavy 'Frankensteined' car is gonna do the trick. And it just gets to the point where there's nothing we do in the setup that helps you get rid of the plowing understeer in the corners. The thing just doesn't go where you want it to go. You can influence it somewhat initially, with very fast turning to get the thing rotated as soon as you can, but in long-lasting quarters, you can't do that or you're going to be spinning off into the wall. There's a hard balance to find there.
"When we're adding so much more weight to the back of the car, that's gonna oversaturate the tires to (beyond) what they're capable of. That's the issue that I see. We're adding more power and weight, but we don't have more tire. Lightness would help us.
"Like I said, I think the time is now for a new car. It's time for a new era, together with the hybrid engine, with a new car, that's created together with the aeroscreen. Build a package that's built from zero together. You know, low, fat, fast and loud. That's what we want."
HELIO CASTRONEVES
"This (DW12) car has been here since 2012. They did a great job, but in my opinion, if we're going to do this new engine, we have to do it the right way.
"We've put the new safety panels on the side, we put the new aeroscreen on it, and we've done all these things. And then we add these 120 pounds, and maybe other stuff, which is a lot. But if we're doing this engine, start fresh, start with a new car, so it can go for 10 more years in the future. So my opinion on that is start it right, do it right, go to the new chassis."
JOSEF NEWGARDEN
"I love our current chassis, without a doubt, but I am certainly a fan of bringing on a new chassis sooner than later. So whenever that's gonna fit into the timeline is not up to me, but I'm in the club of asking for it sooner than later.
"Observationally from my side, the effort of driving the cars is only going to go up another notch and I've always been a fan of keeping the cars as difficult to drive as possible. I always want an area where I can separate myself against the competition, but you reach a point where you may be asking too much of the average person in the field.
"I think the physical demand is certainly starting to get to a place where it's going to be very difficult to drive the cars with 120 pounds of more weight on the chassis. I think from a tire standpoint, Firestone can build a great tire and the more tire management that's required from the drivers is only a good thing. The more that we have to manage the tires, the more the really skilled guys are going to enjoy that and have a bit of a separator.
"But from a performance and just a safety standpoint, I think a lighter car is always going to be better for those two classifications. I think as we march towards the future, we want more power. I love the idea of the hybrid system and tying into road-car technology. But we've got to also find a way to keep the weight reasonable."
ALEX PALOU
"It was Newgarden and me at the track, and when we first tested the new spec with more weight and more power it was tough to drive, because the car was super-heavy and was not easy to stop. Especially at Mid-Ohio, which is not super-easy with the brakes, but it's not the hardest either. It was also tough physically. I remember we did three consecutive long runs and (afterwards) we both were done. We spoke after the last session and we were like, 'Man, I don't know if we can drive this thing.'
"It's not really nice to drive because as IndyCar drivers, we want to be fast, and we feel being fast in the corners, but putting more weight on makes it slower in the corners so it was not great to drive. I don't think we gained much with putting more power in. I did not like the way it was driving. The first laps it was super-lazy in the corners, and especially at Mid-Ohio, you have to connect one corner to the other. It was quite bad on the brakes and going with a car with more power, it's gonna be super-bad on the brakes and on our shoulders as well. To be honest, we need a new car. I think everybody feels that way."
MIKE HULL, CHIP GANASSI RACING
"I think a staggered plan was probably okay until they decided to introduce the hybrid. Before that, it was just a regular non-hybrid engine they were bringing out. You think about what's happened here, and the plan was a steady movement toward a new chassis in '24 or '25. With the safety enhancements they've done to the car, the hybrid was never really on the table. Now the hybrid's on the table, and yeah, the people that have tested the car so far are not satisfied with it. We did test the car in Mid-Ohio, and I wouldn't say it was really great.
"We've been told to expect to make a $250,000 investment in modifying each chassis we own and in buying all the parts that are specific to the hybrid specification. And that does not include the cost of labor. That's the minimum cost to expect per chassis. Well, when all is said and done, we've got 10 Dallara DW12s to update to work with this new hybrid concept. We've got 10 cars, that's eight runners and two spares. We're looking at $2.5 million just to do the updates on the 10 cars we currently have.
"If they come up with brand-new cars for us to buy, say 10 cars at $400,000, that's a $4 million investment for Chip Ganassi Racing. So I don't know where you draw the line financially on this thing, and yes, it's more money if we have to buy new cars instead of spending on the old cars.
"Maybe I'm seeing this differently than some others see it, but if we're having to spend $2.5 million already, no matter what, to keep the DW12s going a few more years, how far is it really to keep going to $4 million and buy 10 new cars that have a much longer lifetime ahead of them?
"Are we in this thing for the long-term? Are we in this thing for the short term? If we're truly here in IndyCar racing with a long-term mentality, then you need to spend money in the right places, and the right place isn't investing millions of dollars into cars that are ready to be put out to pasture. The answer here is looking at us right in the face."
---
September 14, 2021
Instead of biting the bullet and designing a new car around their new hybrid era power unit planned for introduction in 2023, IndyCar has decided to take their 10-year-old car and bastardize it, so it can last another 10 years.
After going to a 2.2 liter twin-turbo V6 engine that produces around 700 horsepower in 2012, the series will move to a 2.4-liter hybrid engine in the car after next season. All of it is part of a phased approach to design change across the entire car through 2028 designed to spread the cost out for the teams over several years.
"We are reverse-engineering the car from 2028 back," IndyCar President Jay Frye told Forbes.
"We'll start by making changes to the existing car to mount the new engine, and work forward in 2024-2028 with minor updates as we go."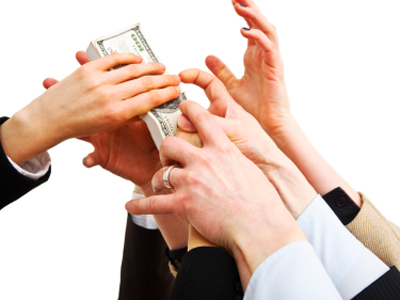 Asked if there would be any additional changes to the Dallara chassis since it is top heavy from the Halo/Aeroscreen, Frye believes the car is now in a good place.
"The Aeroscreen has now largely been incorporated into the car," says Frye. "We think that Red Bull and Dallara, as well as all the teams, have done a good job with the car. It's done a phenomenal job. There have been multiple incidents over the last couple of years, and we've seen it work in a big way."