Rumor: Aston Martin's Szafnauer linked with Alpine move
(2nd Update)
Otmar Szafnauer has once again played down questions over his future with the Aston Martin Formula 1 team amid rumors of a switch to Alpine.
The current Aston Martin F1 team principal was put in front of the media on Friday in the FIA press conference where he once again rejected any suggestions that he's set to join Alpine.
"I too read those rumors a couple of days ago and I was as surprised as anybody else," he said.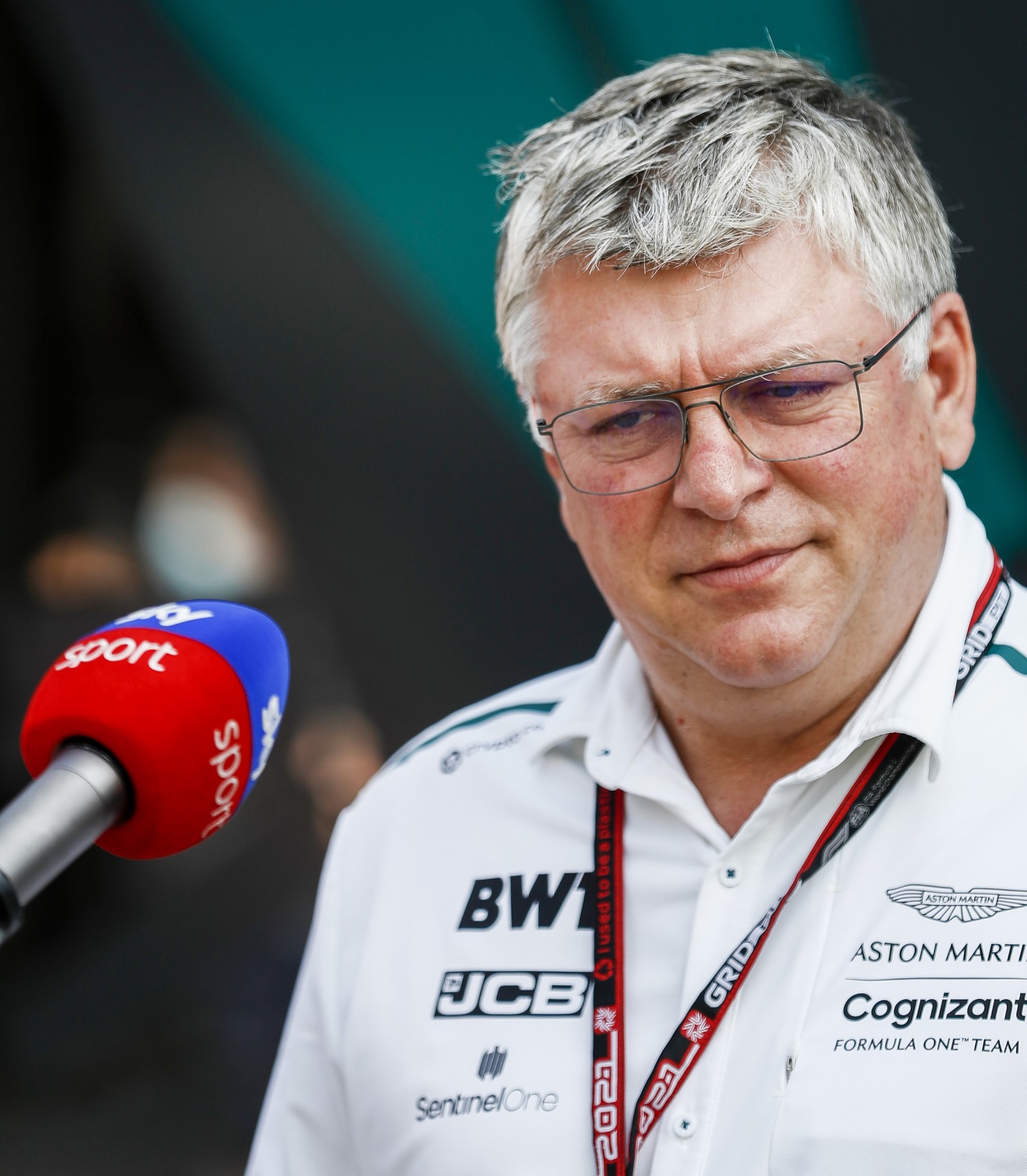 "But I just want to say it's always humbling and flattering for people to say 'Oh if Alpine are reorganizing' – I think Laurent Rossi said that in Mexico and for the media to speculate that I could be wanted there, it's always nice to be wanted."
Szafnauer was then pressed as to where he thought the rumors came from, where he replied: "The first I saw was AutoHebdo and not being French I don't know who they are, but I think it was translated into English from what my colleagues in the press office tell me.
"I think I was sitting next to Laurent Rossi when McEvoy asked if Aston Martin were recruiting a CEO to take my job, and I knew nothing of that and jokingly Rossi said 'Oh if you're leaving, come talk to us' and that was about it. I don't know if that's what sparked the AutoHebdo article."
"I've been at the team for 12 years, I've no intention of leaving," he added. I love this team, most of the senior managers – especially through Racing Point – and the senior leadership team was recruited and put there by myself and I have no intentions of leaving them.
"I've been loyal to this team – I've had many, many offers in the 12 years I've been working for this team, especially in the days of the bankruptcy and insolvency. I could have left many times, but I'm loyal to the employees there.
"I'm always reticent to disclose contractual details, but I can tell you I have a long-term contract in place with Aston."
Szafnauer confirmed that he hasn't yet spoken to Stroll about the speculation.
"Asked me for a clarification? No, he wasn't in Mexico, he's not here – he wasn't feeling well," he concluded. "I'm sure I'll catch up with him during the weekend, but no we haven't talked about rumors. There's lots of stuff that goes on in the media that we don't talk about."
---
November 11, 2021
Responding to this rumor, Szafnauer posted this reply on Instagram:
"My Aston Martin Cognizant F1 Team communications staff have correctly issued a spokesperson's statement to the effect that rumors linking me to the Alpine F1 team are merely "speculative conjecture" and that they would not comment, therefore, comment further.
"However, since these rumors have now been sensationalized on certain websites (Autosport went so far as saying he was set for a 'shock' switch to Alpine, we were much more subtly) creating a spiral of misinformation, I have taken the decision proactively to confirm hereby that the rumors are pure media speculation and not based on fact."
A strangely worded statement if we ever saw one. Notice he did not say he is absolutely staying with Aston Martin, which he could have done. We are tempted to up this rumor to 'strong,' in light of the fact that Alpine's racing director Davide Brivio might return to MotoGP for 2022 after deciding that he would prefer a return to two-wheeled racing.
If Brivio does depart, it means that Szafnauer could fulfil more of a team principal role, with Alpine's executive director Marcin Budkowski taking more responsibility on the racing and technical side.
---
November 11, 2021
(GMM) Otmar Szafnauer looks set to leave Aston Martin.
Rumors in the past few days indicated the 57-year-old, the current team principal who also had leading roles in the team's Racing Point and Force India guises, might be replaced by new Aston Martin recruit Martin Whitmarsh.
Whitmarsh, the long-time top McLaren official, is just part of a major influx of personnel under Lawrence Stroll's ownership of the Silverstone-based team.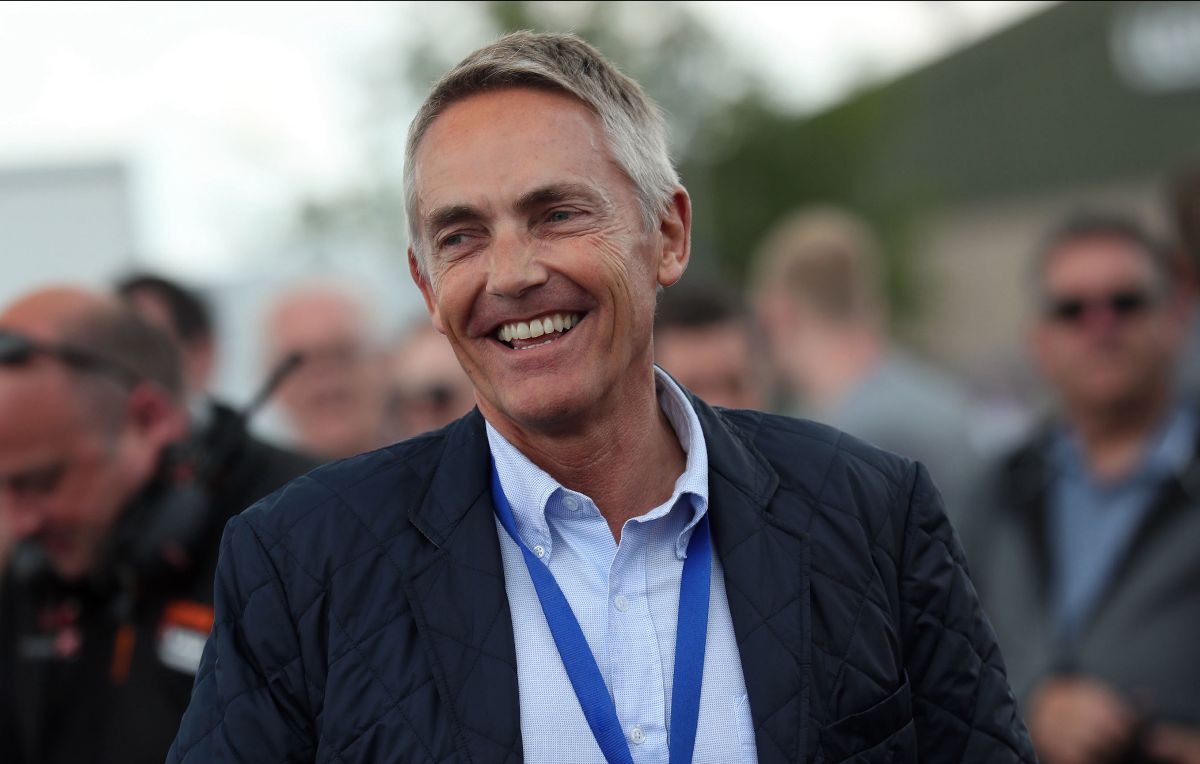 "When Stroll bought the team, he brought in a new movement," former F1 driver Ralf Schumacher is quoted by Sport1.
"But I've said it before – you can't make a tiger out of a cow overnight. There is just too much unrest there.
"And in my opinion, the Martin Whitmarsh and Otmar Szafnauer duo would not work at all."
Sebastian Vettel has attracted attention for failing to overly shine in green since leaving Ferrari last year, but Schumacher says the situation isn't the German's fault.
"Aston Martin needed a top-class driver and Sebastian is now the better and more consistent of them," he said, alluding also to Vettel's teammate Lance Stroll.
"It's just that the team isn't doing what it's supposed to be doing. New people were hired and the resulting unrest may no longer be the right environment for Szafnauer."
It is believed Szafnauer, who according to sources already shared a tense relationship with Lawrence Stroll, may now be snapped up by Alpine – whose Davide Brivio is believed to be on the cusp of returning to MotoGP.
"I look at everything from top to bottom and from right to left," said Renault-owned Alpine's CEO Laurent Rossi.
"We are currently part of the 'best of the rest', but to really catch up with the very best, we may need a different structure," he admitted.