Asia LeMans: Nielsen Racing takes back-to-back in Dubai!
On Sunday Nielsen Racing took back-to-back race wins in Dubai in LMP2, and to top it off, the British team also took LMP3 class honors.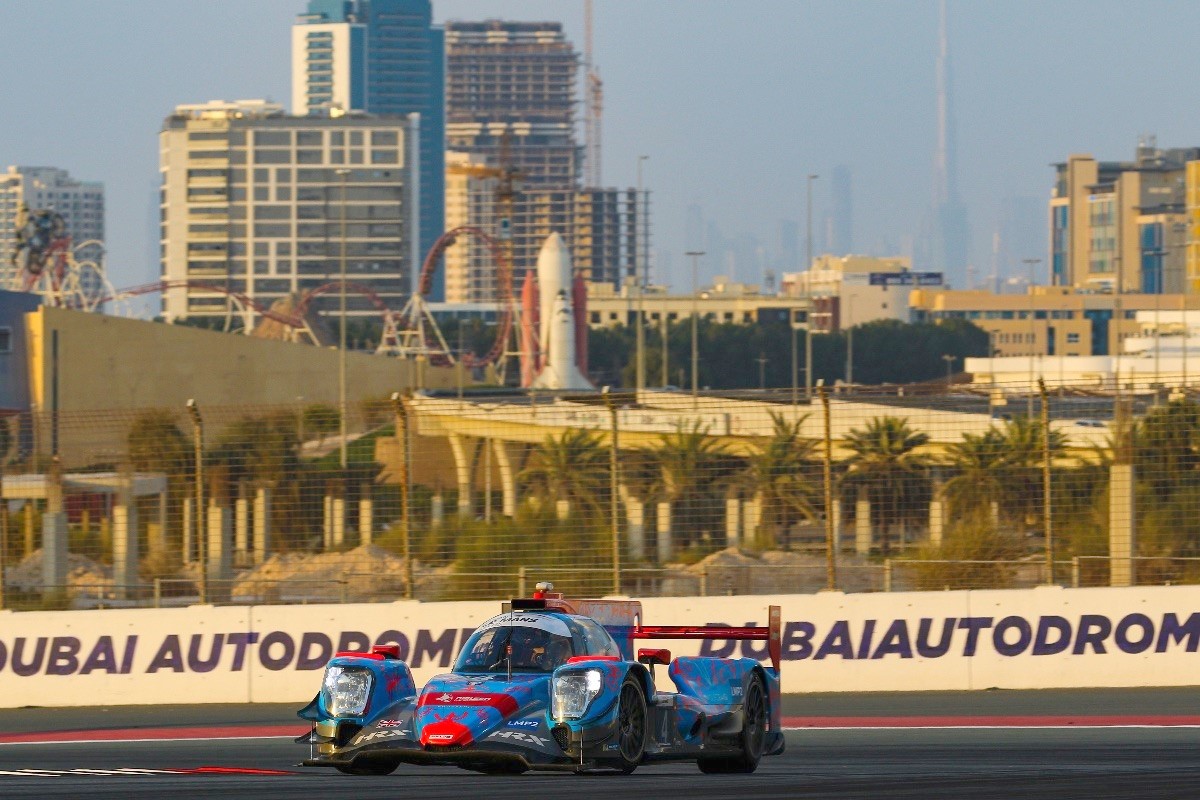 Rodrigo Sales led the field away and asserted the dominance of the #4 Nielsen Racing Oreca 07 Gibson once more. Despite several issues, and visits to the pits for the lead LMP2, Sales, Matt Bell and Ben Hanley were able to take away the victory and make it two from two for the 2022 season.
Able to put a messy pit stop behind them, Dennis Andersen, Anders Fjordbach and Kevin Weeda drove a considered race to put the #49 High Class Racing Oreca 07 Gibson into second place in LMP2, and take class honors in LMP2 Am. The #39 Graff Racing Oreca 07 Gibson of David Droux, Eric Trouillet, and Sebastien Page was able to recover from recurring issues with their illuminated numbers and take third in LMP2 and second in LMP2 Am, while a  strong start for ARC Bratislava saw Miro Konopka jump to second place in the #44 Ligier JS P217, and after strong effort from Neale Muston and John Corbett, the Slovakian team finished the race third in LMP2 AM.
Once again it was heartbreak for the #2 DKR Engineering Duqueine M30 D08 Nissan of Laurents Horr, Sebastian Alvarez and Mathieu de Barbuat . The outfit started from LMP3 pole position and led the race, before a number of visits to the pits and failures ended their race prematurely.
The #8 Nielsen Racing Ligier JS P320 rounded out a successful weekend for the English team with class honors in LMP3, despite a late race 10s stop and go penalty for insufficient pit stop time, which added to the incredible record former class champions Colin Noble and Tony Wells have in the Asian Le Mans Series.
Spanish outfit CD Sport completed the podium positions with #27 CD Sport Ligier JS P320 Nissan of Christophe Cresp, Antoine Doquin and Steven Palette in second and Michael Jensen, Nick Adcock, and Edouard Cauhaupe's #3 CD Sport Ligier JS P320 – Nissan in third.
A strong start from Hubert Haupt in the #6 Haupt Racing Team Mercedes AMG GT3 saw the German move up two positions and take the lead at race start, but a charge from Conrad Grunewald in the #17 AF Corse Ferrari 488 GT3 take position. A dominant performance by Grunewald, Louis Prette and Vincent Avril looked to be certain victory before a drive through penalty for abusing track limits in the dying minutes of the race handed the win to a strong #55 Rinaldi Racing Ferrari 488 GT3 of Rino Mastronardi, David Perel and Davide Rigon.
4 Hours of Dubai Race 1 victors, #7 Inception Racing McLaren 720S GT3 of Brendan Iribe, Ollie Millroy and Ben Barnicoat finished second place in GT, ahead of the #17 AF Corse, who held onto to round out the class honors.
The #42 Optimum Motorsport McLaren 720S GT3 of Nick Moss, Andrew Watson and Joe Osborne were able to recover from contact which had dropped them to 19th, to finish fourth in GT.
It wasn't as positive a race for everyone, as track limit abuse plagued many, with #96 Attempto Racing pinged twice, along with #35 Walkenhorst Motorsport and the #6 HRT. The #51 AF Corse served a drive through after making contact with #59 Garage 59 of James Vowles, as did the #91 Herberth Motorsport after contact with the #6 HRT.
SPS Automotive Performance made it back-to-back victories in GT Am, which saw Valentin Pierburg, Ian Loggie and Mikael Grenier put the #20 Mercedes AMG GT3 on the top of the podium once again. Pole sitters #57 Kessel Racing trio Roman Ziemian, Francesco Zollo and Axcil Jefferies finished second, ahead of Jurgen Haring, Tim Muller and Marco Seefried in the #99 Herberth Motorsport Porsche 911 GT3.
The Asian Le Mans Series continues next week with the action continuing with Race 3 and 4 from Yas Marina Circuit, February 18 – 20.
Results
Race Winners:
LMP2: #4 Nielsen Racing Oreca 07 Gibson – Rodrigo Sales, Matt Bell and Ben Hanley
LMP2 Am: #49 High Class Racing Oreca 07 Gibson – Dennis Andersen, Anders Fjordbach and Kevin Weeda
LMP3: #8 Nielsen Racing Ligier JS P320 – Nissan – Tony Wells, and Colin Noble
GT: #55 Rinaldi Racing Ferrari Races 488 GT3 – Rino Mastronardi, David Perel and Davide Rigon
GT Am: #20 SPS Automotive Performance Mercedes – AMG GT3 – Valentin Pierburg, Ian Loggie and Mikael Grenier