IndyCar: Pagenaud & Castroneves lead MSR 1-2 in Tuesday testing
Meyer Shank Racing Honda drivers, #60 Simon Pagenaud (shown above) and defending Indy 500 champion #06 Helio Castroneves turned the fastest laps in the waning minutes of testing Tuesday on Sebring's short course as teams continued preparations for the IndyCar season opener in St. Petersburg.
Waiting for the sun to set and the track to cool, Pagenaud put up a lap of 52.1135s to pip his teammate by just 0.0806s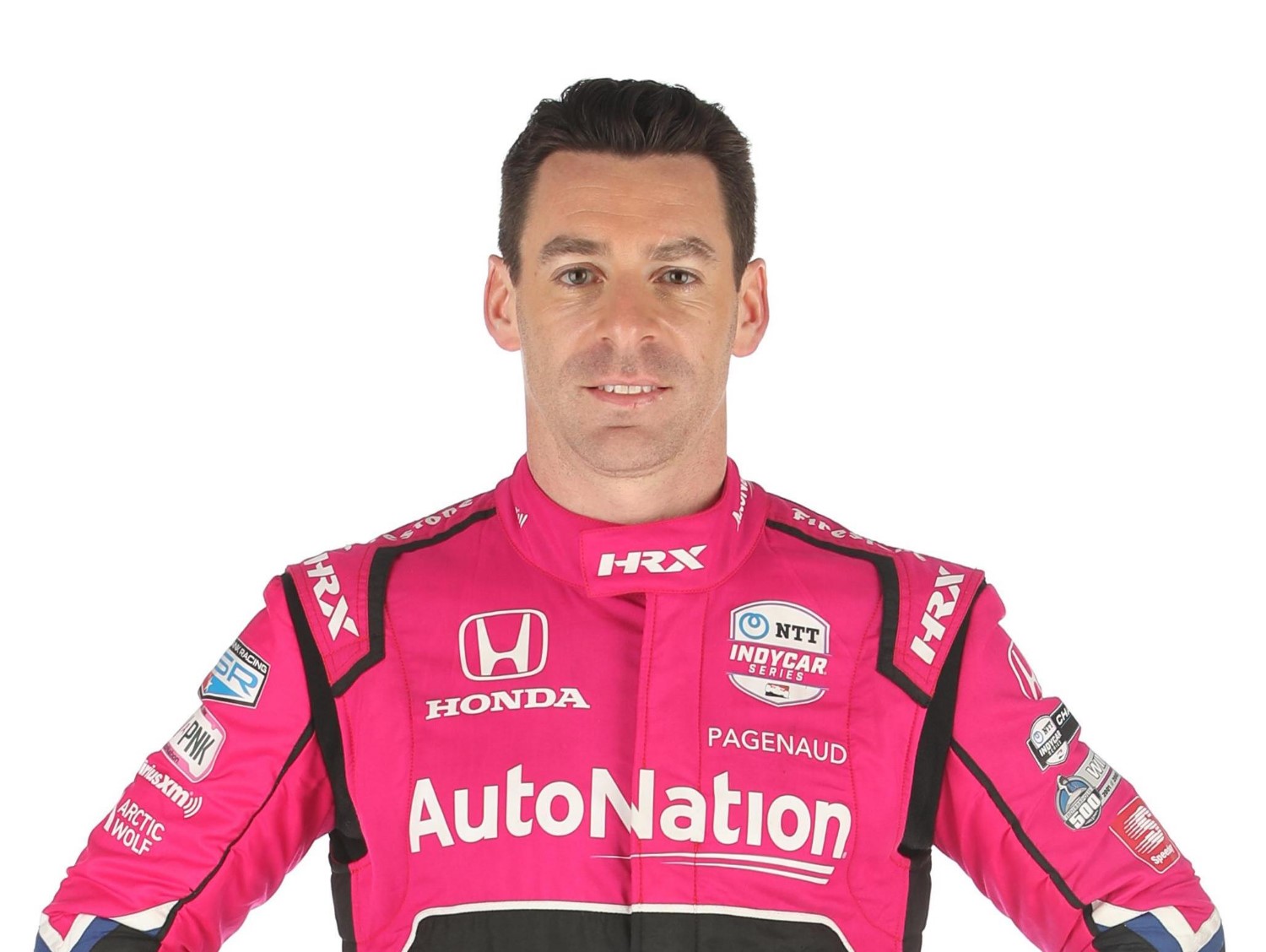 Chip Ganassi Honda IndyCar driver Marcus Ericsson, who held the top spot for much of the afternoon was 3rd quick with a lap of 52.2103s.
Ed Carpenter's Rinus Veekay was 4th fastest 0.156s behind the Brazilian.
Kyle Kirkwood rounded out the top-5, 0.2249s behind in the #14 AJ Foyt Racing Chevy and just ahead of defending IndyCar champion Alex Palou in his #8 Chip Ganassi Honda.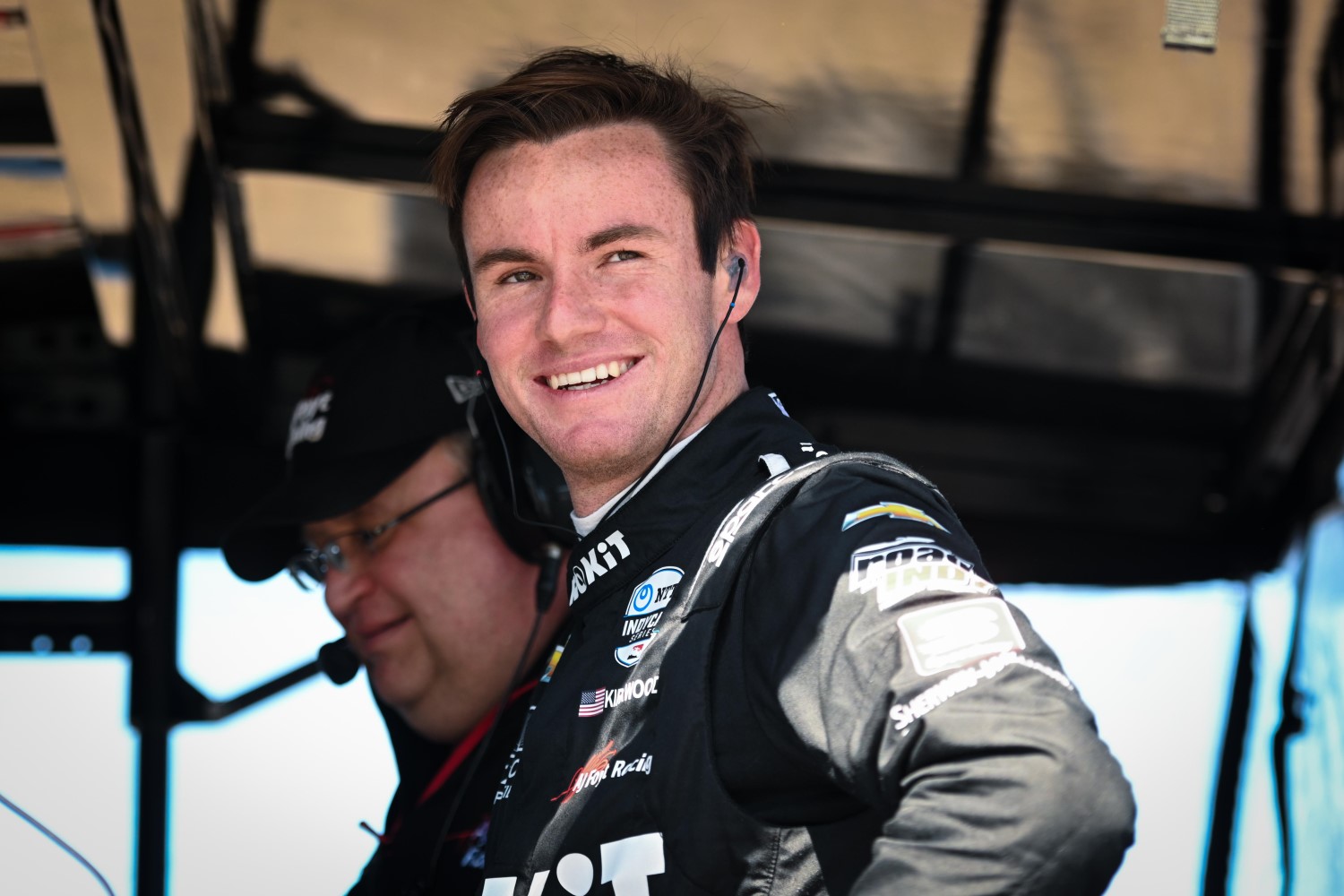 None of the drivers Tuesday were able to beat the fast time of 51.8515s set by Andretti Autosport's Colton Herta on Monday.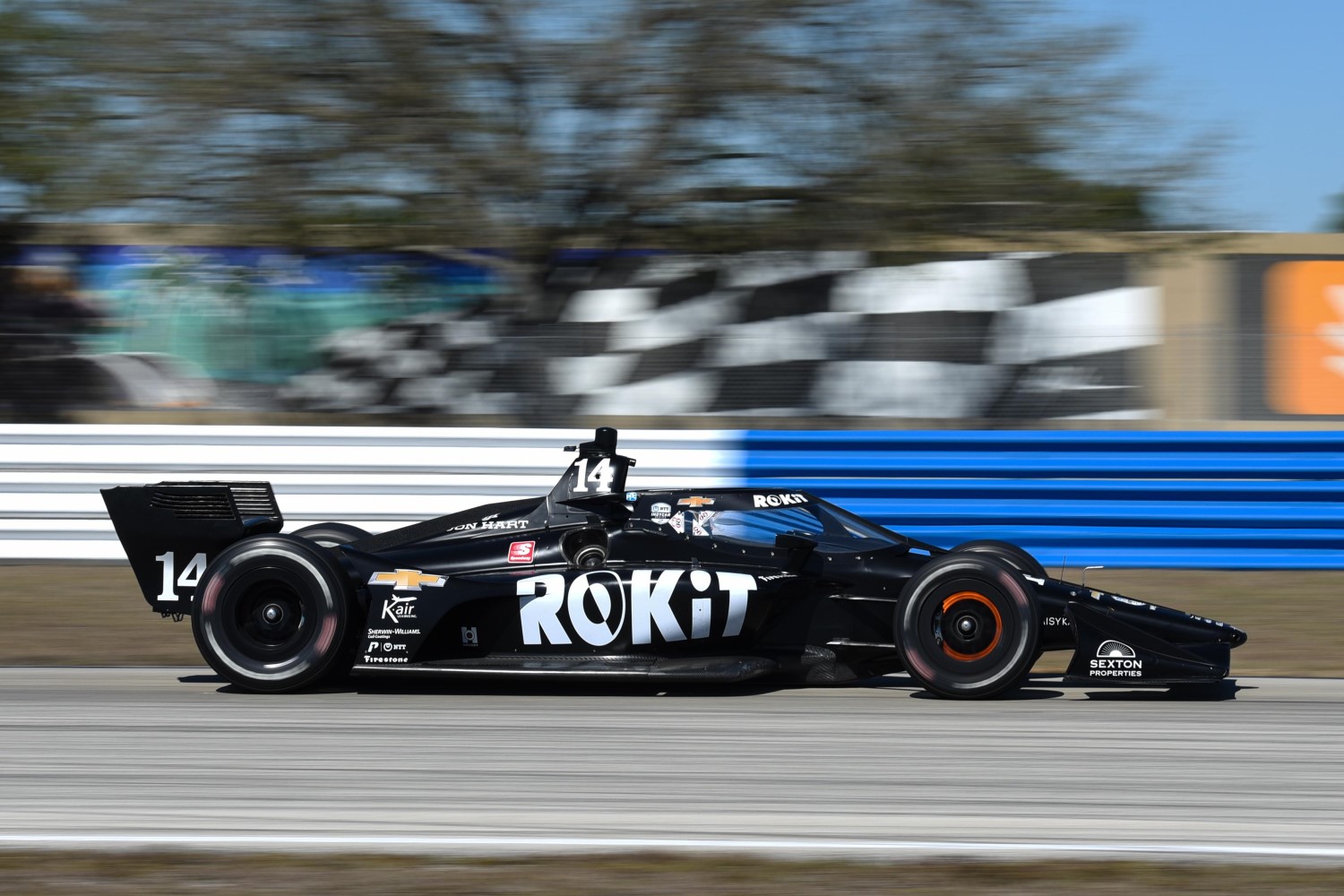 Tuesday Times
| | | | | | | |
| --- | --- | --- | --- | --- | --- | --- |
| Pos | No | Name | Time | Behind | Engine | Team |
| 1 | 60 | Simon Pagenaud | 52.1135 | 0.0000s | Honda | Meyer Shank Racing |
| 2 | 06 | Helio Castroneves | 52.1941 | 0.0806s | Honda | Meyer Shank Racing |
| 3 | 8 | Marcus Ericsson | 52.2103 | 0.0968s | Honda | Chip Ganassi Racing |
| 4 | 21 | Rinus VeeKay | 52.2695 | 0.1560s | Chevy | Ed Carpenter Racing |
| 5 | 14 | Kyle Kirkwood | 52.3384 | 0.2249s | Chevy | AJ Foyt Enterprises |
| 6 | 10 | Alex Palou | 52.3775 | 0.2640s | Honda | Chip Ganassi Racing |
| 7 | 20 | Conor Daly | 52.4146 | 0.3011s | Chevy | Ed Carpenter Racing |
| 8 | 9 | Scott Dixon | 52.4221 | 0.3086s | Honda | Chip Ganassi Racing |
| 9 | 77 | Callum Ilott | 52.5290 | 0.4155s | Chevy | Juncos Hollinger Racing |
| 10 | 18 | David Malukas | 52.7232 | 0.6097s | Honda | Dale Coyne Racing with HMD |
| 11 | 51 | Takuma Sato | 52.8029 | 0.6894s | Honda | Dale Coyne Racing w/RWR |
| 12 | 48 | Jimmie Johnson | 52.9473 | 0.8338s | Honda | Chip Ganassi Racing |
| 13 | 4 | Dalton Kellett | 53.0259 | 0.9124s | Chevy | AJ Foyt Enterprises |
| 14 | 11 | Tatiana Calderon | 53.0475 | 0.9340s | Chevy | AJ Foyt Enterprises |
Monday Times
| | | | | | | |
| --- | --- | --- | --- | --- | --- | --- |
| Pos | No | Name | Time | Behind | Engine | Team |
| 1 | 26 | Colton Herta | 51.8515 | 0.0000s | Honda | Andretti Autosport |
| 2 | 18 | David Malukas | 51.8588 | 0.0073s | Honda | Dale Coyne Racing with HMD |
| 3 | 28 | Romain Grosjean | 52.0215 | 0.1700s | Honda | Andretti Autosport |
| 4 | 2 | Josef Newgarden | 52.0595 | 0.2080s | Chevy | Team Penske |
| 5 | 12 | Will Power | 52.2118 | 0.3603s | Chevy | Team Penske |
| 6 | 15 | Graham Rahal | 52.2559 | 0.4044s | Honda | Rahal Letterman Lanigan Racing |
| 7 | 45 | Jack Harvey | 52.2721 | 0.4206s | Honda | Rahal Letterman Lanigan Racing |
| 8 | 7 | Felix Rosenqvist | 52.2813 | 0.4298s | Chevy | Arrow McLaren SP |
| 9 | 27 | Alexander Rossi | 52.2975 | 0.4460s | Honda | Andretti Autosport |
| 10 | 29 | Devlin DeFrancesco | 52.2997 | 0.4482s | Honda | Andretti Steinbrenner Autosport |
| 11 | 3 | Scott McLaughlin | 52.3297 | 0.4782s | Chevy | Team Penske |
| 12 | 30 | Christian Lundgaard | 52.3732 | 0.5217s | Honda | Rahal Letterman Lanigan Racing |
| 13 | 14 | Kyle Kirkwood | 52.3896 | 0.5381s | Chevy | AJ Foyt Enterprises |
| 14 | 5 | Pato O'Ward | 52.4248 | 0.5733s | Chevy | Arrow McLaren SP |
| 15 | 77 | Callum Ilott | 52.4815 | 0.6300s | Chevy | Juncos Hollinger Racing |
| 16 | 11 | Tatiana Calderon | 52.5409 | 0.6894s | Chevy | AJ Foyt Enterprises |
| 17 | 10 | Kevin Magnussen* | 52.8393 | 0.9878s | Honda | Chip Ganassi Racing |