F1: Toto Wolff softens his rhetoric on an Andretti F1 team entry
(3rd Update)
Michael Andretti told SBJ's Adam Stern that Mario Andretti has tried to reach out to Toto Wolff to talk through Wolff's concerns about Andretti Global, but that Wolff hasn't returned the calls yet.
"Toto is making a big deal saying we're going to dilute the series which is not true at all," said Andretti.
F1 CEO Stefano Domenicali told SBJ last summer that the series would welcome a brand like Andretti to the grid, but that was when Michael Andretti was trying to acquire one of the pre-existing 10 teams in Alfa Romeo.
F1 hasn't had 11 teams since the 2016 season.
---
February 23, 2022
At Barcelona Wednesday, Day 1 of F1 preseason testing, Mercedes boss Toto Wolff softened his rhetoric against allowing the Andretti team into F1 as the 11th team.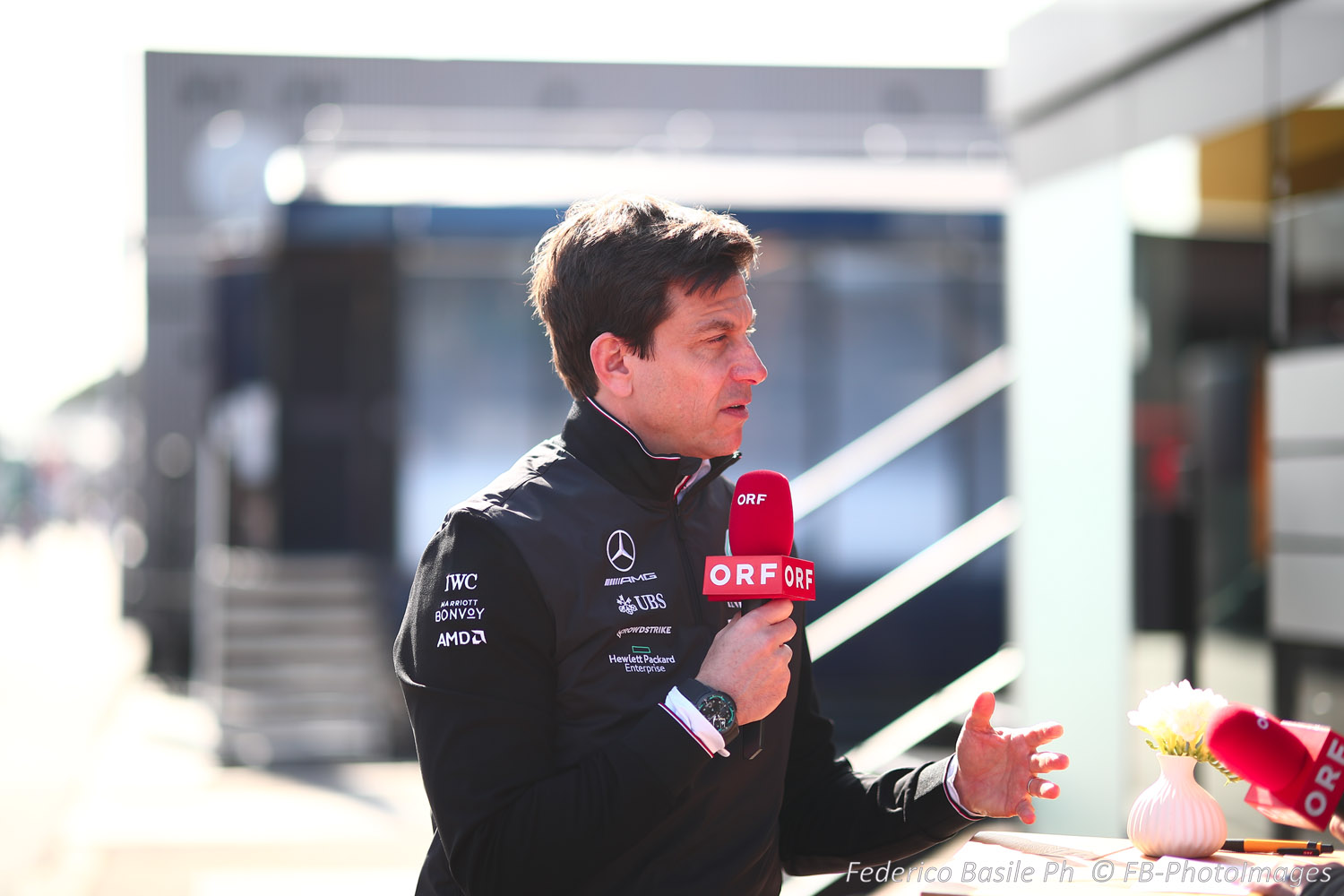 Speaking to reporters Wednesday, Wolff said, "Andretti is a good name, that's for sure."
"And the American market is important. But every team that is joining needs to be accretive, that means needs to add value.
"And it's not only about paying the $200 million entry fee, but it needs to demonstrate in my opinion what it can do for the other teams, for F1 and FIA. Only then the sport will grow.
"We are the absolute pinnacle, this is the Champions League, or the NFL, and redistributing franchises is not the goal, that's not how it should be, and it's not the intention of F1 and the FIA neither.
"But if there is a real brand coming in with good people, necessary funding, not only the $200 million but probably you need more like a $1 billion if you want to play in this club straight from the get go. And then why not?"
Red Bull team principal Christian Horner agreed with Wolff.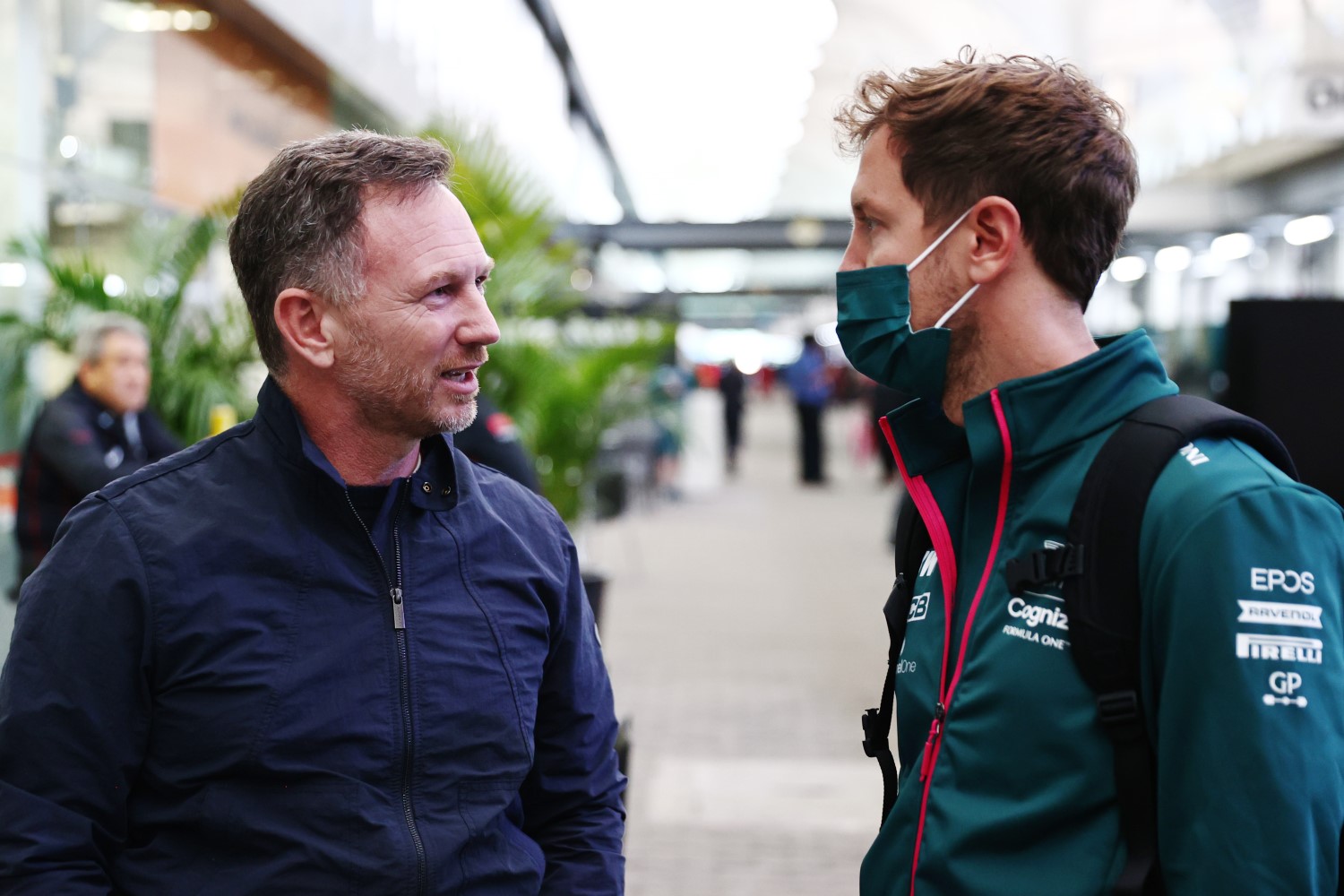 "I think it's great that there's the interest for people wanting to enter F1," said Horner.
"The Andretti name is certainly a powerful name in motorsport. And, of course, they're not the only ones that are making noises about coming in.
"But there are clear criteria through the Concorde Agreement that have to be met and approved.
"So I'm sure they're engaged in that in that process. And of course, that agreement is there to protect the 10 incumbents and not to dilute that. So obviously, that would need to be carefully looked at."
McLaren's Andreas Seidl made a point we had not considered.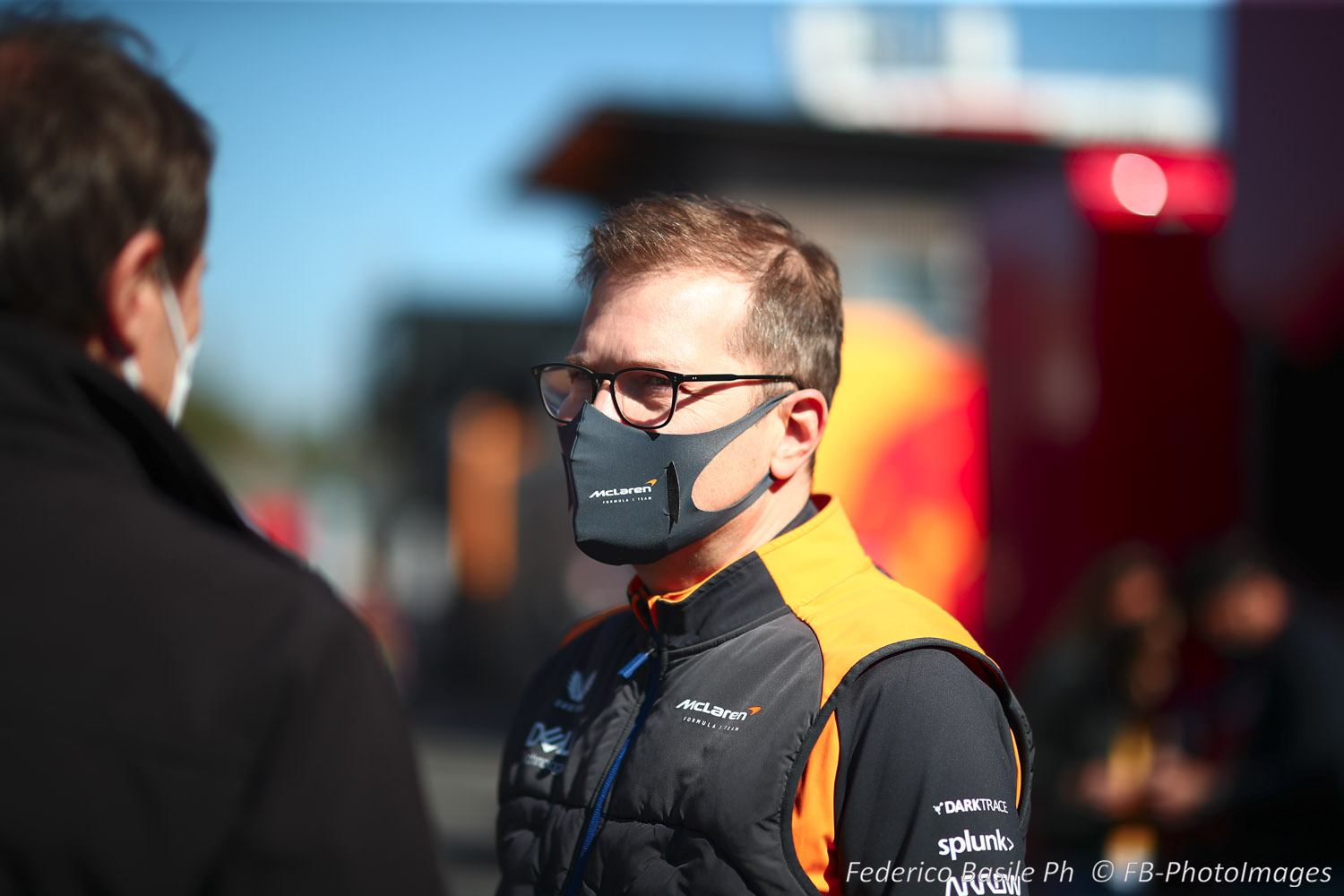 "From our side, definitely we would welcome the Andretti team and the Andretti name, a US team which will help to grow the sport further in the US," said Seidl.
"I think will also open up simply more possibilities again to get young drivers in, the more teams we have.
"And in the end, the earlier we get to the 12 teams, which is the maximum we can have, I think it would just help to drive the franchise value even higher of us teams, so absolutely open for it. We'd love to compete with them."
---
February 22, 2022
The fact that Toto Wolff has indicated he would block a proper Andretti entry is likely threefold:
If Andretti wanted to be a Mercedes engine customer, Wolff would likely be in favor of the entry as it would give Mercedes more voting power when it came to decisions the teams vote on, and more revenue. The fact Wolff indicates he is against the entry means Andretti is either planning to run Ferrari engines or Alpine/Renault engines.  It is likely Ferrari power as the Scuderia want that 4th vote to equal the four votes the Mercedes teams have.  Wolff would want to block that.
If Andretti were bringing a new engine manufacturer into the sport, such as BMW who have shown some interest, or Audi (The Audi/McLaren rumors have died down since McLaren is likely to stick with a proven power unit in Mercedes) then Wolff has indicated he would look more favorably at that scenario.
Although Andretti would have to pay the $200 million entry fee that would be split evenly among the ten existing teams ($20 million each), to help offset their revenue sharing loss when an 11th team is added the first year, the teams in the long run would each get less revenue with 11 instead of 10 teams on the grid……so why would they vote to have more than 10 teams?
Of all the rumored new F1 teams in the last five year, the Andretti effort is the most serious. There is a lot of money behind the effort and Andretti, besides his IndyCar, IndyLights and IMSA teams, runs cars in two other FIA Series – Formula E and Extreme E. It has proven to be a winner in both. And Andretti has indicated he would seriously consider running an F3 and F2 team, which the FIA would view very positively.
So there is no question the Andretti team is big enough.
"It's in the news, it's amazing," Romain Grosjean told The Race.
"From the first moment I visited Andretti, I was amazed by the team. By the factory, by everything there.
"It [the factory] is better than some teams that I've seen in Formula 1, the infrastructure.," which indicates Andretti has the resources to pull this off.
Also factoring in Andretti's favor is the need for more seats in F1 for young drivers, many of which hit a roadblock after winning the F2 title
However,  the re is also a 4th roadblock – there is currently no formal process open to accept a new entry. An FIA Spokesperson told The Race"
"The FIA is not currently in a position to consider or comment on any expressions of interest or applications received from potential new entrant teams in respect to the FIA F1 World Championship."
With the new cost caps just coming into play and the new rules implemented for 2022 that resulted in entirely new car designs, F1 needs a year or two to fully vet the changes and the teams to become comfortable that the sport is ready to take on more teams (the rules allow up to 12 teams in total)
So later this year the mood could quickly change. And if Liberty Media, which owns the commercial rights to the F1 Championship Series, decides they want another American owned team, they could influence the decision.
Like Andretti, they are an American entity that have done a lot for F1 – – they are adding more USA F1 venues (Miami this year, and soon Las Vegas, to go with COTA). Because of Liberty there are a lot of American-based companies entering the sport as sponsors in a big way, the American Netflix series has done wonders for the sport's popularity, and Liberty has managed to do what Bernie Ecclestone and Max Mosley never could – bring cost caps to the sport despite trying hard. Their failure resulted in runaway costs. Under Liberty, and despite the Covid setbacks, the teams are on solid financial ground now.
So, Liberty has done a lot to improve F1, and as a result, they can help the Andretti cause, if they decide to push the issue with the FIA and the teams.
Until then, many roadblocks have been thrown up in Andretti's way, roadblocks that could prove too big to overcome.
Some of them are simply posturing, and can be overcome with money, others will require some political finagling, which is why Andretti has reached out to the former used car salesman and master F1 finagler of all time – Bernie Ecclestone.   Mark C. reporting for AutoRacing1.com
---
February 22, 2022
(GMM) Toto Wolff sounds reluctant to open the door to Formula 1 to budding new applicant Michael Andretti.
Former McLaren driver Andretti's legendary father Mario, the 1978 title winner, revealed this week that his son has not given up on F1 after his Sauber buyout bid failed last year.
However, the FIA immediately played down Andretti Autosport's hopes by insisting it is "not currently in a position to consider" allowing an eleventh team to race.
Mercedes boss Wolff seems to agree that "ten teams are enough" for Formula 1.
"More than that only dilutes the income," he is quoted by Auto Motor und Sport.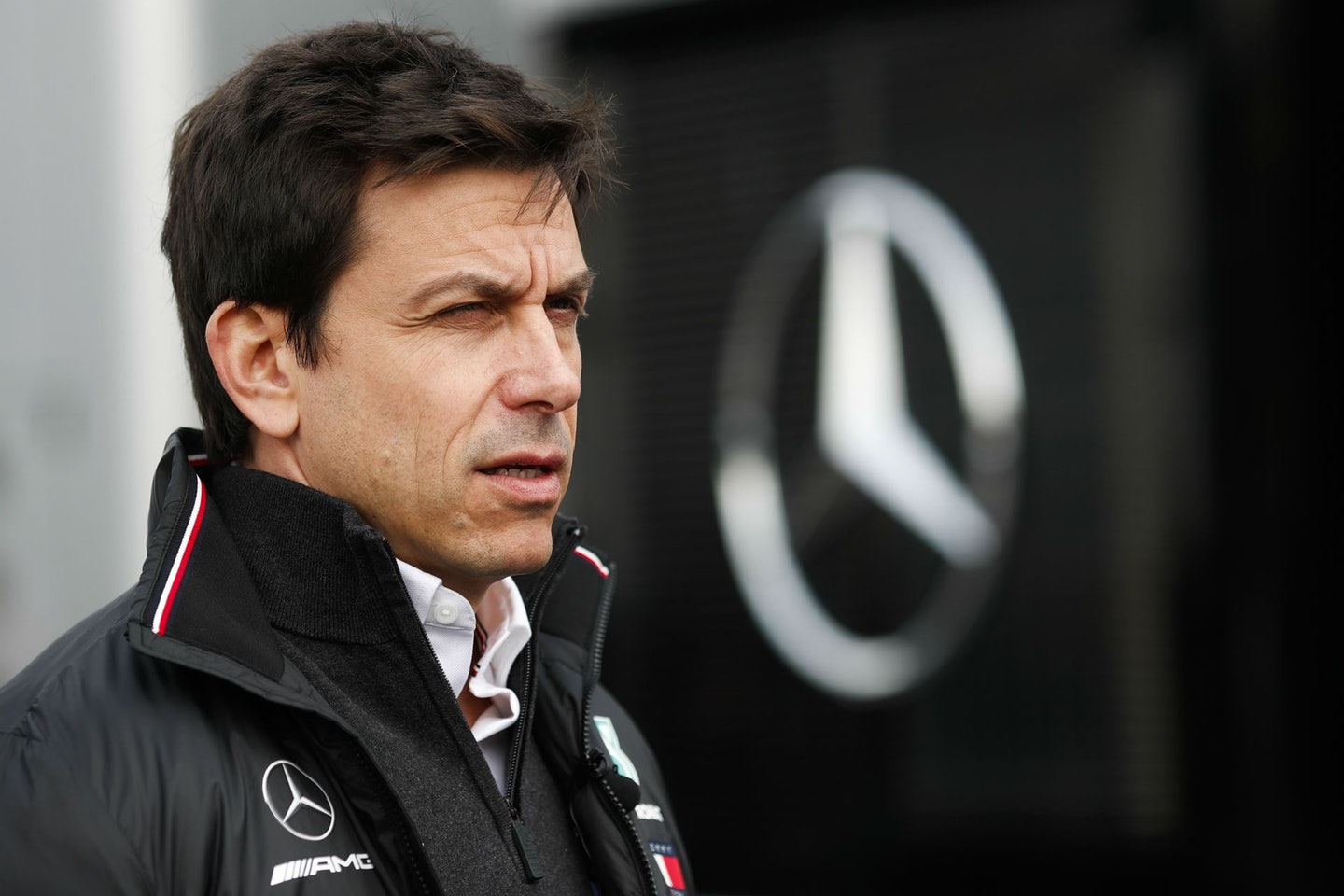 Indeed, a source told the Indianapolis Star newspaper: "I can imagine, if you're one of the existing teams, you're not very excited about adding and diluting the pot."
It is believed Andretti would therefore have to pay a $200 million 'anti-dilution' fee, which Mario insists is part of "all the prerequisites" the project has considered.
Wolff continued: "What team would deserve to take part in the top category of motorsport?
"I think if a manufacturer were to come in, you'd certainly have to talk about it. But no credible candidate has knocked on the door yet."