F1: Haas to run in plain white on final day of testing
(Update)
The Haas has emerged from the garage on the final day of testing in Barcelona sans any Uralkali livery. Soon thereafter, the Haas developed a leak and Mazepin was out of the car.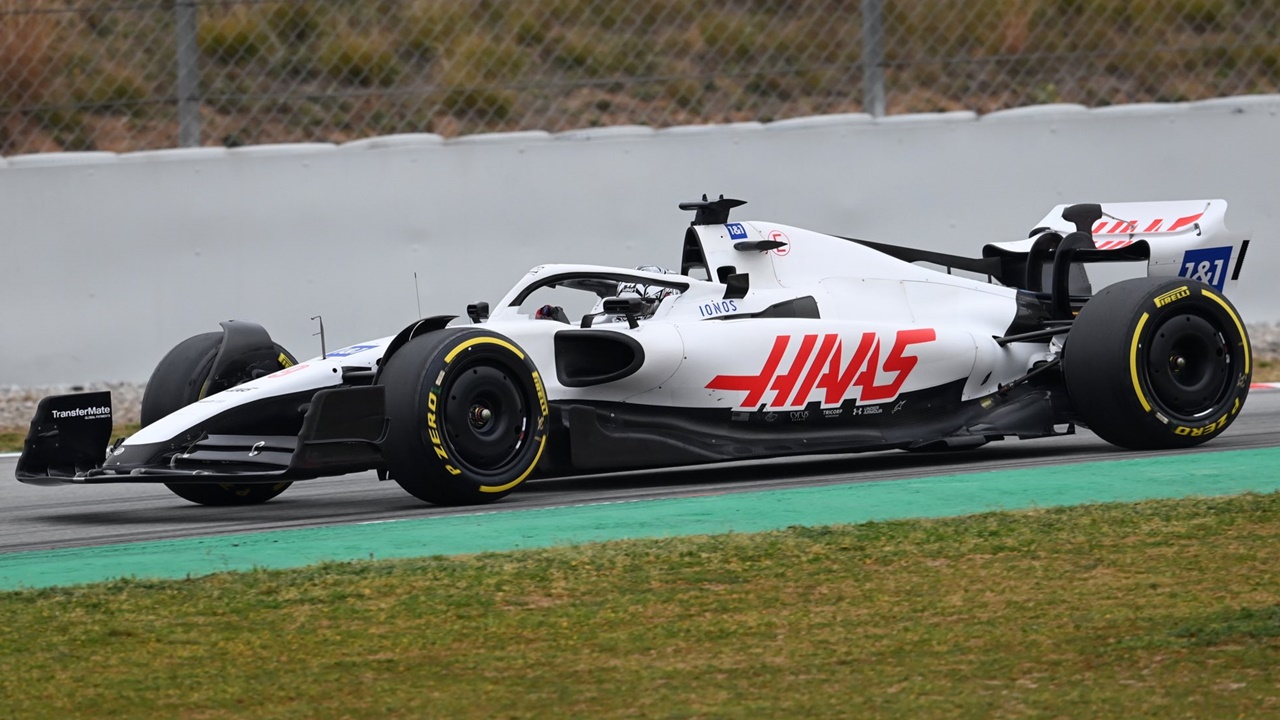 ---
February 24, 2022
In response to Russia invading Ukraine, the Haas F1 team will drop its Uralkali livery and branding for the final day of pre-season testing in Barcelona and run in a plain white color scheme.
The team's Russian title partner is controlled by Dmitry Mazepin, who has ties to Russian leader Vladimir Putin, holding a meeting with him only last month. The team's funding has come under intense scrutiny, and the sanctions may stop all Uralkali sponsor payments to the team.
Haas issued a statement on Thursday night that it will change the color scheme for the final day of testing at the Circuit de Barcelona-Catalunya.