F1: Renault teaming up with Andretti in F1
(2nd Update)
(GMM) The CEO of Renault has confirmed that the French carmaker has teamed up to support Michael Andretti's bid to become a new team in Formula 1.
Although the FIA and Liberty Media's doors to F1 are not yet opened to the American motor racing entity, Renault has signed up to supply Andretti with engines in the event that Andretti gets the green light.
"It's not me who manages it, it's Laurent Rossi," Renault CEO Luca de Meo, referring to Alpine's F1 boss. "But I think there are discussions," he is quoted in French by f1only.fr.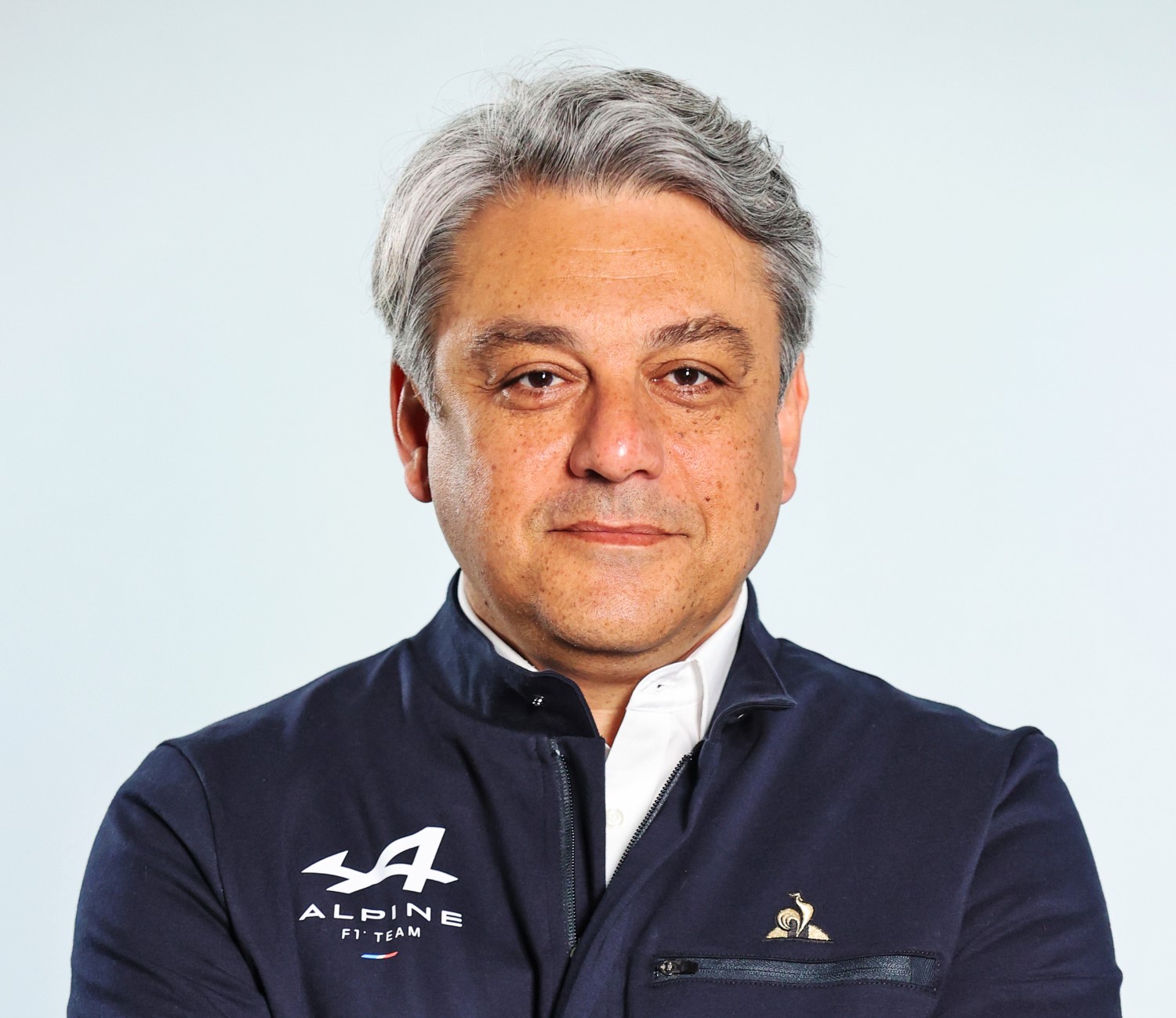 "It's interesting because there is a great project behind it, there are competent people who have the means and it can be good for Formula 1," de Meo added.
Of F1's current engine suppliers, including Mercedes, Ferrari and even the Honda-affiliated Red Bull Powertrains, all of them work with more than just their primary team.
The only exception is Renault.
"Obviously, in the current context, we are looking for the possibility of joining with someone," de Meo admitted.
"At one time we sold engines to Red Bull and McLaren, but that is no longer the case."
However, he stopped short of saying the real plan is to make Andretti a Renault 'B team'.
"I'm not necessarily a big fan of this idea," said de Meo. "I think Formula 1 deserves ten teams that do the job from A to Z.
"It would be a bit like the Spanish league with Barcelona A, Barcelona B, Barcelona C, Real Madrid 1, Real Madrid 2. There would be no Atletico, and that is not my vision.
"I imagine that if the system is like that, it's because it suits someone."
Therefore, he backs the planned engine rule changes for 2026, which will almost certainly lead to two Volkswagen brands – Audi and Porsche – joining the F1 party.
"It's good – of course it's good," said de Meo. "It's good for the sport, it's good for the fans.
"I'm an automotive guy, so seeing the big car manufacturers believe in that can only make me happy, but only if we have an economic equation that works and reasonable budgets.
"If it becomes an explosion of costs, then we can no longer manage that and it's bad for business."
---
March 20, 2022
Given the performance of all the Ferrari-powered cars in the Bahrain GP this weekend, Michael Andretti, should his F1 team get approved by the FIA, has to know that going with Alpine/Renault engines will mean running toward the back in every race.
Andretti is stuck between a rock and a hard place, knowing if he signs with Ferrari (the superior power unit), Mercedes boss Toto Wolff will get his panties in a knot and vote against the team entering F1.
So Andretti may have to agree to run Alpine/Renault power units just to get his foot into the door of F1 from a political standpoint, but if he is smart, he will not sign a long-term contract, so he can switch to Ferrari after three years.
---
February 28, 2022
(GMM) Michael Andretti's new Formula 1 entry for 2024 would be powered by customer Renault engines. [Editor's Note: Or will it, see related rumor]
The news comes as American Andretti's F1 legend father Mario hit back at Mercedes' Toto Wolff for questioning what the name would bring to the sport.
"Toto asks 'What are we bringing to the table?' I think we're bringing a lot – a lot more than what we would dilute," 1978 champion Andretti, 82, said.
The 'dilute' comment is a reference to Wolff's claim that even a $200 million mandatory 'anti-dilution' fee would not compensate the other teams for the loss of commercial income.
Mario Andretti, though, claims the team plans are highly advanced.
"They want to do it right and be competitive. You're not just there to be there," he insisted. "The popularity in the US is growing – the timing is perfect.
"I think we meet all the criteria, but the clock is ticking. We need to get on with it as soon as possible."
As for Michael Andretti, Plan A was to buy the Sauber-Alfa Romeo team, while plan B was buying Formula 1's existing American team – Haas.
In fact, he says he called Gene Haas "a million times" to discuss a sale.
"He doesn't want to sell," Andretti said. "The last conversation I had was in October or November. He told me he doesn't care if he's at the back, it works for him anyway."
Therefore, Andretti is trying instead to convince the other teams and the FIA to allow an eleventh team to enter Formula 1 from 2024.
"We already know where our facility in the UK will be built and we have a formal engine supplier agreement. I can talk about it being Renault now," he said.
"I think there was a lot of speculation from Toto Wolff as he was worried it would be Ferrari."
Editor's Note: Meanwhile, Ferrari, who, we believe, will supply the engines when it is all said and done, just wished Mario Andretti Happy 82nd Birthday today with a photo of him in a recent Ferrari parade.
Buon compleanno @MarioAndretti 🎂🎉#essereFerrari🔴 pic.twitter.com/pw4U61mcvd

— Scuderia Ferrari (@ScuderiaFerrari) February 28, 2022