Supercars: Van Gisbergen starts 2022 with a flawless victory
Defending Champion Shane van Gisbergen has issued an ominous warning to his Repco Supercars Championship rivals – that he is the driver to catch in 2022 with a flawless victory in the opening race of the year.
The #97 Red Bull ace used a different pit stop strategy to Anton De Pasquale and Chaz Mostert and it paid off for the 32-year-old kiwi who claimed the first win of the two-race Beaurepaires Sydney SuperNight.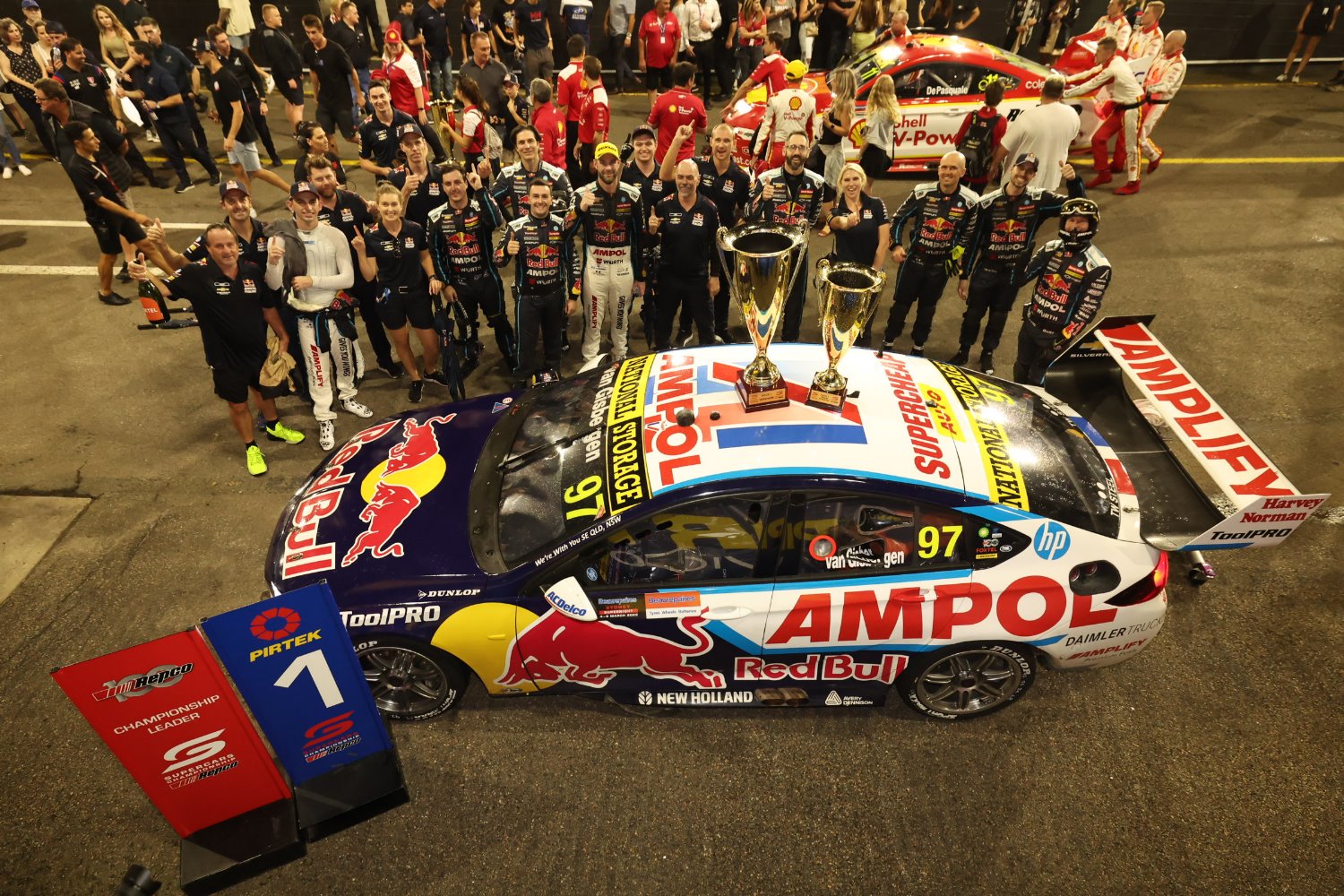 It was the 55th win of van Gisbergen's career, bringing him within one of Scott McLaughlin and Garth Tander, who sit equal fourth all-time.
The victory also came on van Gisbergen's 450th career race start, some 15 years after his debut.
It was also a first victory for van Gisbergen with new engineer Andrew Edwards.
Anton De Pasquale, who started from pole position and led early finished second and Chaz Mostert finished third to fill the podium, the latter stealing third from rising star Will Brown in the closing laps.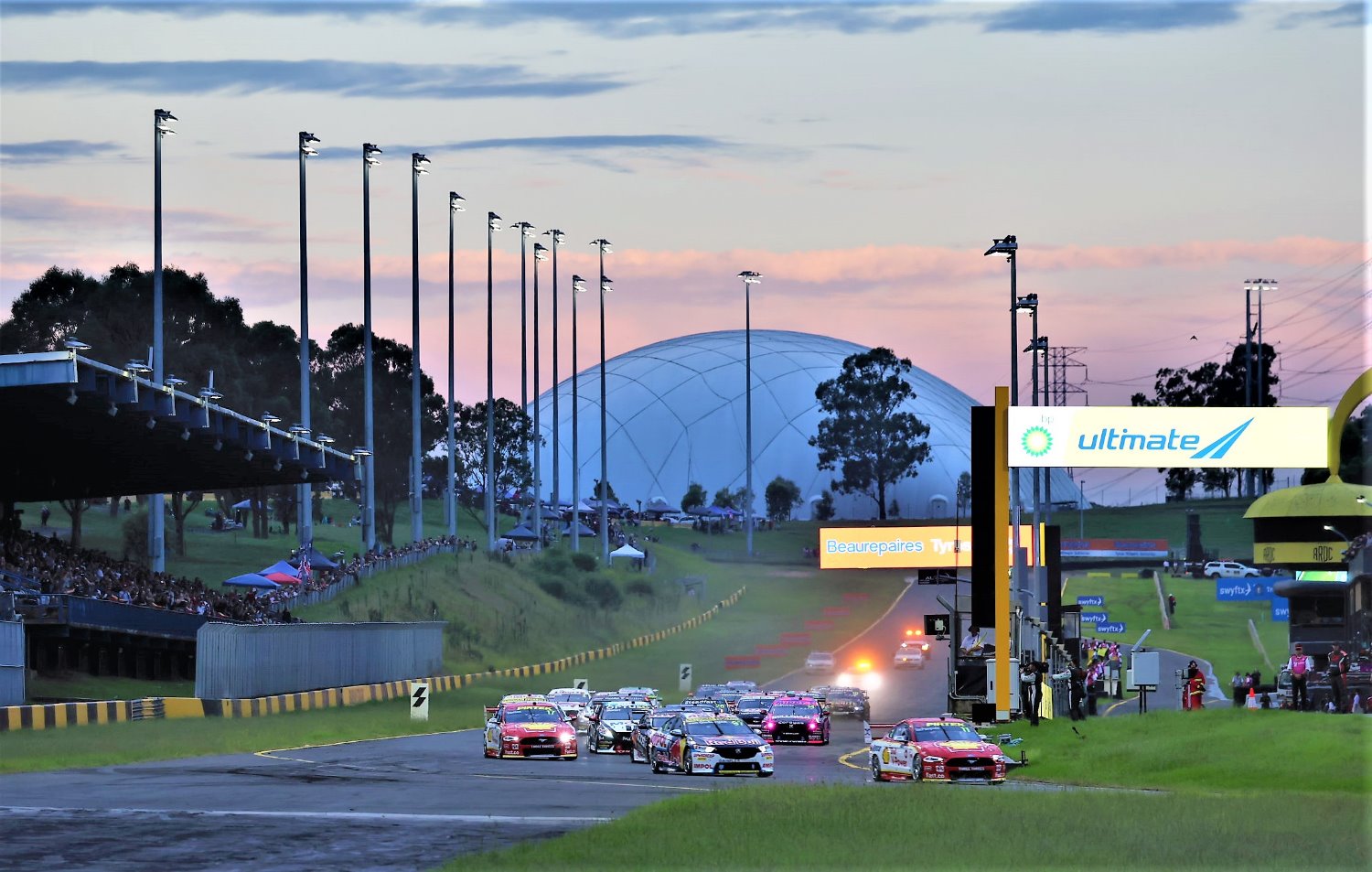 "It's a team win, I had no idea what was happening in the middle of the race," van Gisbergen said.
"Awesome job by the team, and pretty lucky the weather held out.
"It's a great way to start, but it's a long year ahead."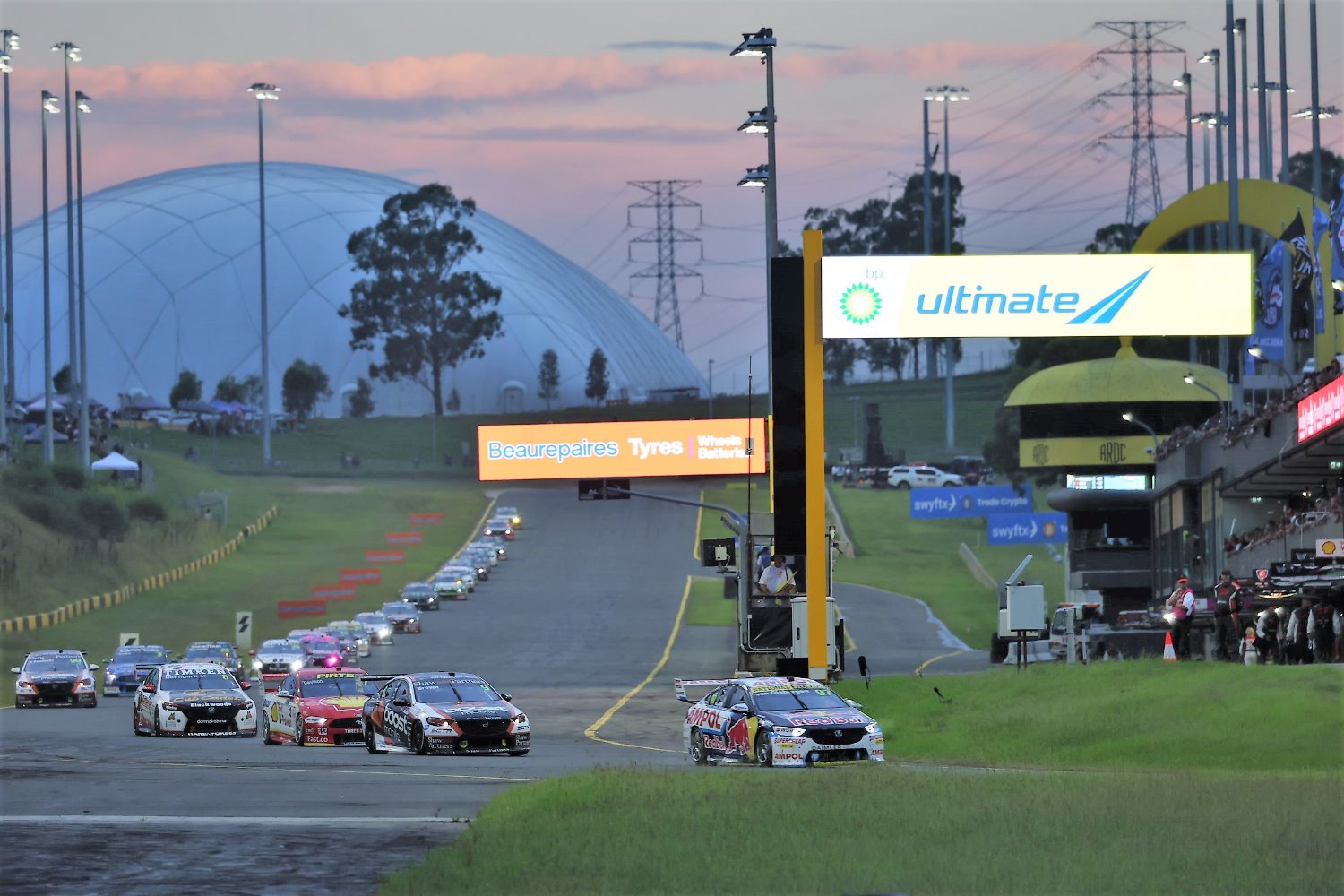 Van Gisbergen's teammate, rookie Broc Feeney who has replaced Jamie Whincup in the #88 Commodore finished ninth in his first career race as a Championship driver, after forcing his way into the Top Ten Shootout earlier in the day.
The rain held out for the entire race which changed strategy up and down pit lane.
Van Gisbergen's victory was met with a dazzling fireworks display as the #97 crossed the finish line.
Sunday's forecast is for rain which could play a key factor for a number of teams that missed the podium today.
Race Results 77 Laps
| | | | |
| --- | --- | --- | --- |
| Pos | Driver | Car | Behind |
| 1 | Shane van Gisbergen | Holden Commodore ZB | 0.000s |
| 2 | Anton De Pasquale | Ford Mustang GT | 19.558s |
| 3 | Chaz Mostert | Holden Commodore ZB | 31.053s |
| 4 | Will Davison | Ford Mustang GT | 37.500s |
| 5 | Brodie Kostecki | Holden Commodore ZB | 38.806s |
| 6 | Nick Percat | Holden Commodore ZB | 39.393s |
| 7 | Will Brown | Holden Commodore ZB | 41.113s |
| 8 | Tim Slade | Ford Mustang GT | 50.790s |
| 9 | Broc Feeney | Holden Commodore ZB | 52.477s |
| 10 | James Courtney | Ford Mustang GT | 54.523s |
| 11 | Cameron Waters | Ford Mustang GT | 1m03.149s |
| 12 | Bryce Fullwood | Holden Commodore ZB | 1m15.071s |
| 13 | Jack Le Brocq | Holden Commodore ZB | 1m21.630s |
| 14 | Todd Hazelwood | Holden Commodore ZB | 1m21.811s |
| 15 | Andre Heimgartner | Holden Commodore ZB | 1m27.045s |
| 16 | Mark Winterbottom | Holden Commodore ZB | |
| 17 | Jack Smith | Holden Commodore ZB | |
| 18 | Garry Jacobson | Holden Commodore ZB | |
| 19 | Jake Kostecki | Ford Mustang GT | |
| 20 | Thomas Randle | Ford Mustang GT | |
| 21 | Lee Holdsworth | Ford Mustang GT | |
| 22 | Macauley Jones | Holden Commodore ZB | |
| 23 | Chris Pither | Holden Commodore ZB | |
| 24 | David Reynolds | Ford Mustang GT | |
| DNF | Scott Pye | Holden Commodore ZB | |