F1: Mercedes won't regret choosing Russell over Norris
When Mercedes announced that Valtteri Bottas was leaving the team at the end of the 2021 season, George Russell was quickly announced as the successor to the Finn to pair up alongside Lewis Hamilton. The move was fairly seamless, as Russell had replaced Hamilton for one race during the 2020 campaign when the Brit was unable to participate in the Sakhir Grand Prix due to Covid. Russell was on his way to victory, but a mistake by the team in the pits meant an extra pitstop was needed that resulted in him finishing ninth. As a result of his strong performance in the race in an unfamiliar car, it was evident that Mercedes were a massive fan of the Brit.
Russell's time with Williams came to an underwhelming end in the 2021 season, as he failed to finish his last two races in Saudi Arabia and Abu Dhabi after being involved in a collision in the former and enduring a gearbox failure in the latter.
The 24-year-old signed off on the campaign by finishing 15th overall in the Drivers' Championship, with one podium place to his name achieved in the Belgian Grand Prix. There will be pressure on Russell to make a marked improvement on his performances, both from himself and from Mercedes to prove that they made the correct decision.
Russell is backed in the odds from Space Casino at +540 to win the Drivers' Championship in 2022, which would be a remarkable achievement in his first season with the German outfit. He is a year older than Max Verstappen was last season, when he claimed his first crown, as well as Hamilton in 2008 when he secured his maiden title. It would not be out of the ordinary for him to rise to the occasion, and the Brit has earned plenty of praise, although there are also doubters.
It has been argued that Lando Norris would have been a better choice for the seat alongside Hamilton at Mercedes. Norris finished on the podium four times in the 2021 season, including a second-place finish at the Italian Grand Prix, but in F2 Russell schooled Norris to win the title.
The 22-year-old came extremely close to notching his first Grand Prix victory at the Russian Grand Prix. He made the bold decision to remain out on the track amid wet conditions with slick tires while Hamilton went to the pit lane. It was a call that backfired on Norris as he struggled to control his McLaren in the wet, dropping down into seventh place.
Lando Norris Missed His First Formula 1 Win In Heartbreaking Fashion At The 2021 Russian Grand Prix https://t.co/GsHLf9pHTJ pic.twitter.com/5jt78EAXtn

— Barstool Sports (@barstoolsports) September 26, 2021
However, at least Norris was contending for a victory, whereas Russell finished in an anti-climactic tenth place in his inferior Williams. Norris accumulated 160 points over the course of the campaign, compared to Russell's 15. Even though there are sizeable gaps between the quality of their two cars, Norris has already dealt with the pressure and levels of expectations to perform on a weekly basis. He was a model of consistency in the 2021 season, and there were few blemishes on his record.
Russell had to deal with a litany of issues at Williams, but will now have arguably the strongest vehicle in the field alongside Hamilton. That comes with a great deal of pressure, and it will be fascinating to see whether he can cope with the demands in his first term with the team. Mercedes made a gamble with their decision and is trusting in the unseen potential of Russell rather than the evidence of Norris' success with McLaren.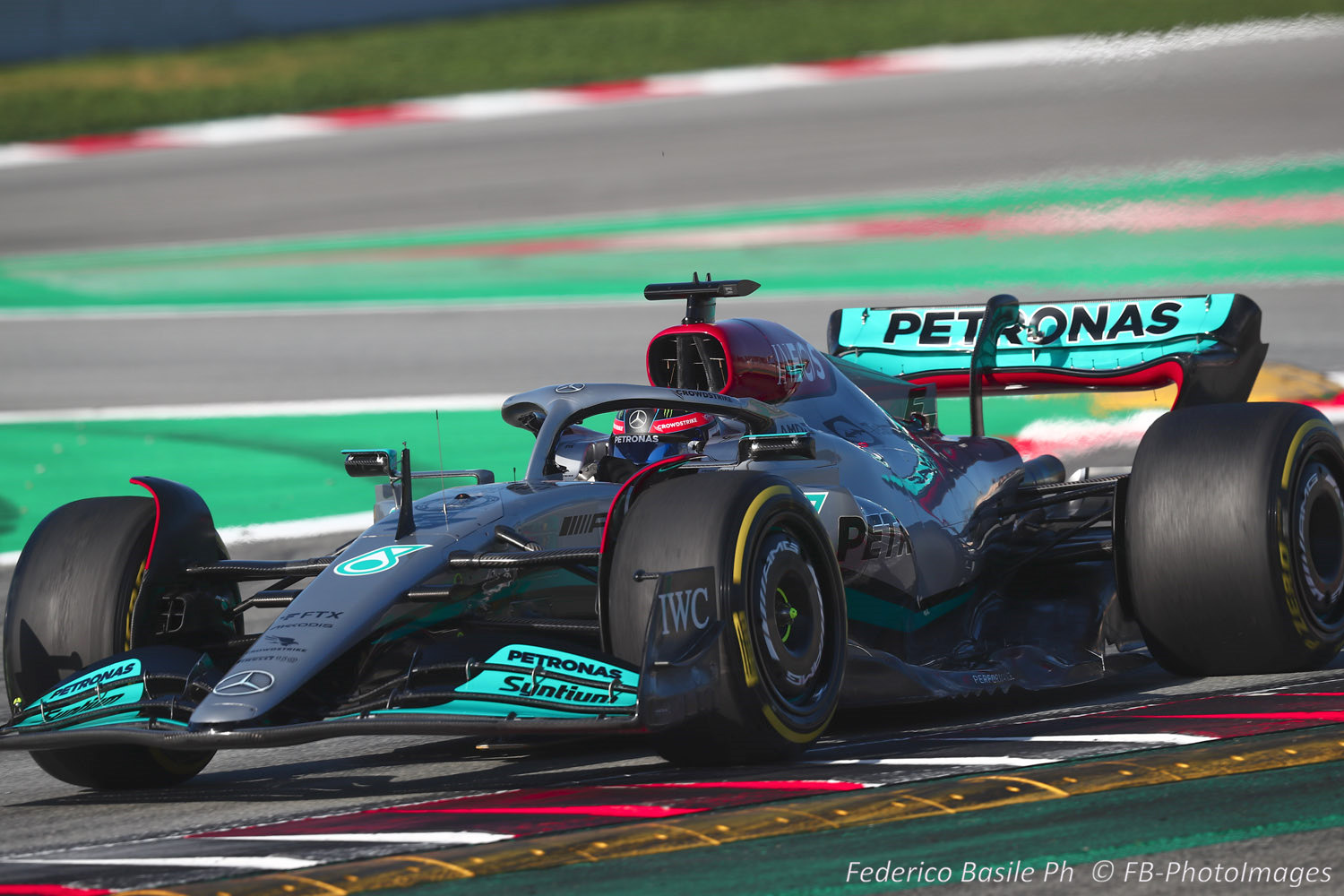 However, Norris has a multi-year contract with McLaren and there was zero chance for Mercedes to sign him anyway. They would have had to pay McLaren huge sums of money to break the contract. Instead, it was easier to get Russell, who not only schooled Norris in F2, but was already signed by Mercedes to their development program.