F1: Mercedes mirror supports appear to be illegal
(Update)
Word is that the Mercedes Mirror supports that act like an aero device will be challenged at an FIA meeting before the Bahrain Grand Prix.
There is a meeting of the FIA's technical advisory committee on Tuesday, which will include a discussion over the first "discrepancies" between the rules as written and the cars the teams have designed.
This is likely to include at least one rival team challenging Mercedes' innovative design that includes the mounting of the wing mirrors.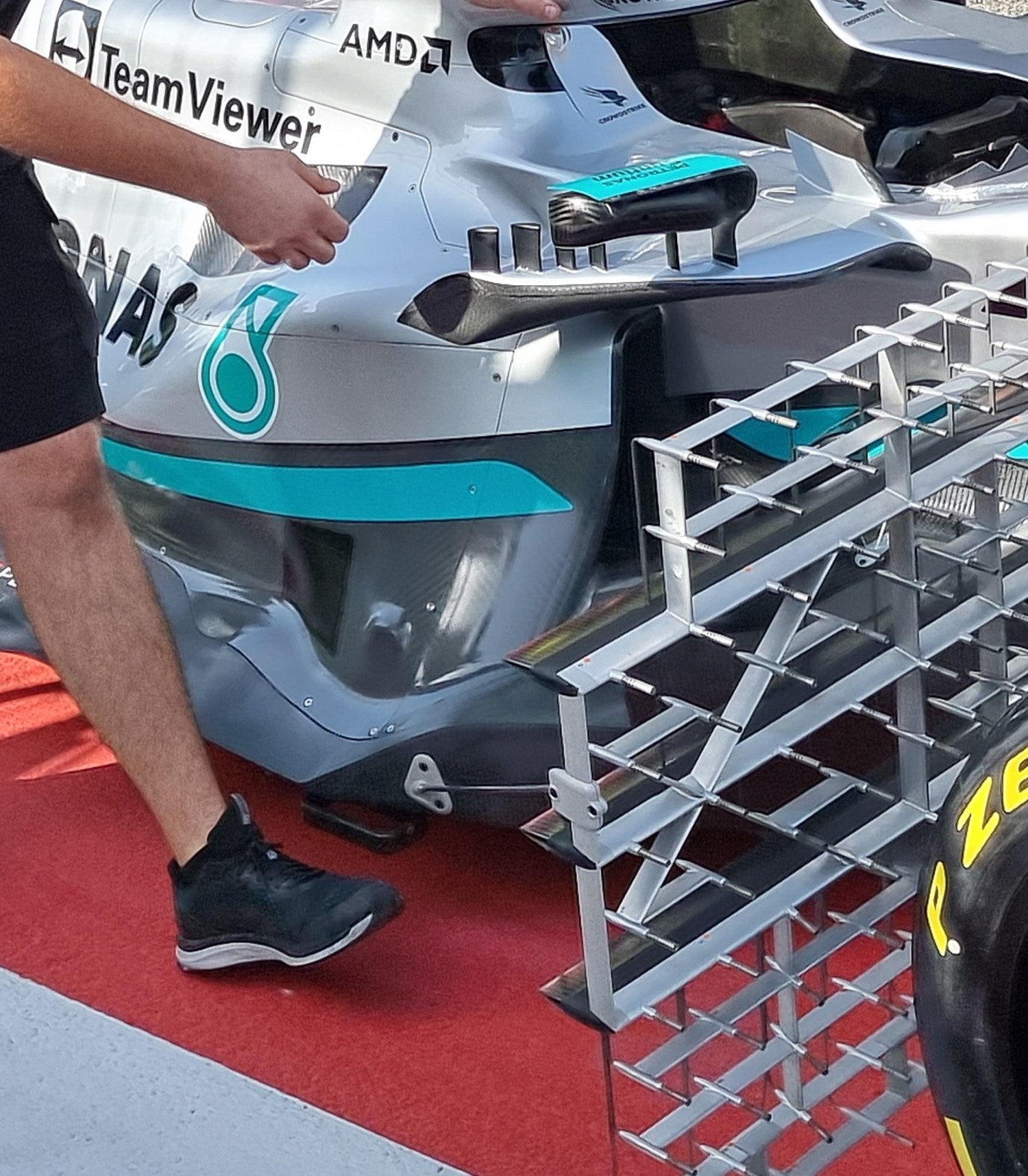 Mattia Binotto described the Mercedes design as looking "like spaceships" and suggested that they were primarily an aero part rather than mounting the wing mirror.
"It's something for the future that needs to be addressed," said Binotto.
"Already in the past, we said the mirrors should have no aero purpose.
"They should be there just to look behind and I think the way that they [Mercedes] design the cars has a significant aero purpose in the mirrors."
It has been made clear by the rule makers that swift changes will be pursued if teams come up with designs that are considered undesirable.
"We always assess rules for following years, and we assess whether things are clear," said the FIA's Nikolas Tombazis.
"There's been some small details perhaps in some areas, which are a bit less less regulated than other areas.
"There have been some winglets and stuff like that which were maybe not fully in line with the objectives, but they are relatively small details."
Article 3.2.2, which states "the aerodynamic influence of any component of the car not considered to be bodywork must be incidental to its main function" and that "any design which aims to maximize such an aerodynamic influence is prohibited".
---
March 11, 2022
(GMM) Red Bull has hit reverse gear after boss Christian Horner suggested Mercedes' no-sidepod innovation revealed in Bahrain on Thursday is illegal.
Even F1 managing director Ross Brawn admits that the radical concept, also complete with controversial wing-like crash structure mounts for the side mirrors, came out of left field.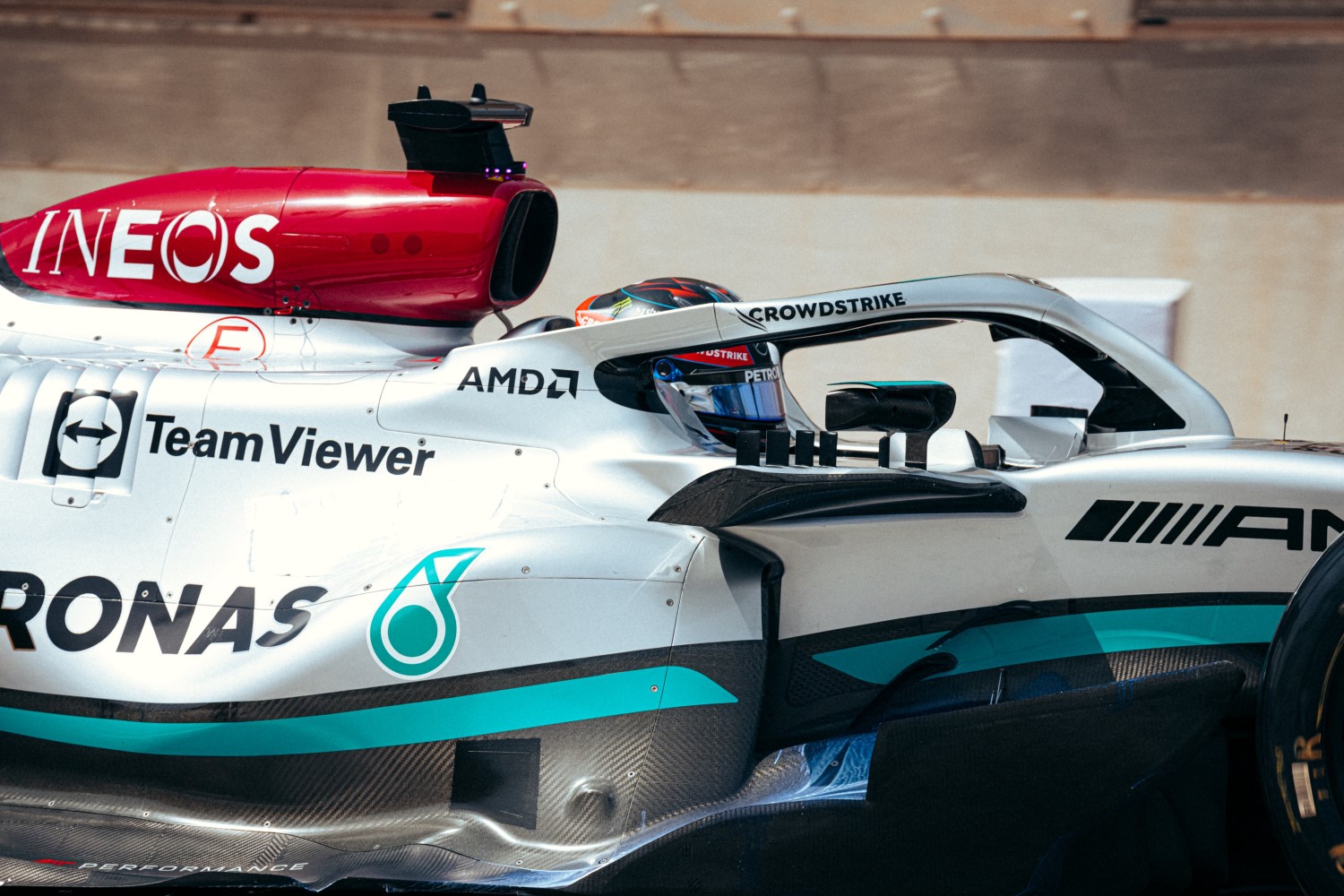 "It's a very extreme interpretation of the regulations and inevitably there is going to be a lot of debate," he said.
However, Brawn also said the idea is "impressive", representing the "great thing" about innovation in Formula 1.
"I think the regulators are ok with it so far, but of course a team may come in and raise an objection that the FIA have to consider, and then you have a problem," he said.
Indeed, Mercedes' team nemesis Red Bull was quick to raise the specter of a potential protest, with Horner telling Germany's Auto Motor und Sport that he has concerns.
"The new Mercedes violates the spirit of the regulations," he told correspondent Michael Schmidt. "For us, some parts are not legal.
"These are not mirror mounts, but two wings. They also have vertical baffles built on top. They have nothing to do with the mirror mount.
"From our point of view, Mercedes went a step too far," Horner added.
However, while Schmidt protested that the comments were genuine, it wasn't long before both Red Bull and Horner were denying they were ever uttered.
"Christian Horner has not given any interviews regarding Mercedes' car," said a team spokesman.
Horner confirmed: "I was slightly surprised to be reading comments that I'm supposed to have been making but there we go."
But even Ferrari boss Mattia Binotto admitted his concerns, revealing that the shape of the wing-like mirror mounts in particular "surprised me very much".
"We have always argued before that mirrors should not perform any aerodynamic function," he said. "They should only be used to look backwards.
"We don't want teams designing mirrors that look like spaceships. I don't think that's what Formula 1 needs," the Italian added.
However, Mercedes' Toto Wolff insists the Brackley based team checked the solutions' legality by "exchanging CAD data" and consulting closely with the FIA.
"It is clear that sometimes when you come with an innovation, it creates the kind of debate that we're having here," said the Austrian. "That's why that was expected.
"But I think the FIA and Formula 1 will for sure handle that with diligence, in the spirit of the sport."
Horner, meanwhile, suggested that Red Bull's biggest innovations will only be seen once Formula 1 reconvenes at the same Bahrain circuit next weekend for the first race of 2022.
"The car we have here hasn't changed much from Barcelona," he said. "Next week will be very different."
World champion Max Verstappen, who called Mercedes' latest innovations "ugly", agreed: "Of course we will also have upgrades.
"Not at the moment, but they will come."
—
"On the mirrors, I am somehow surprised," said Ferrari's Mattia Binotto, when asked by Autosport for his thoughts on the Mercedes changes.
"I find them quite surprising, and it is something that we are not expecting. I think in the spirit of that, it is something that I think for the future needs to be addressed.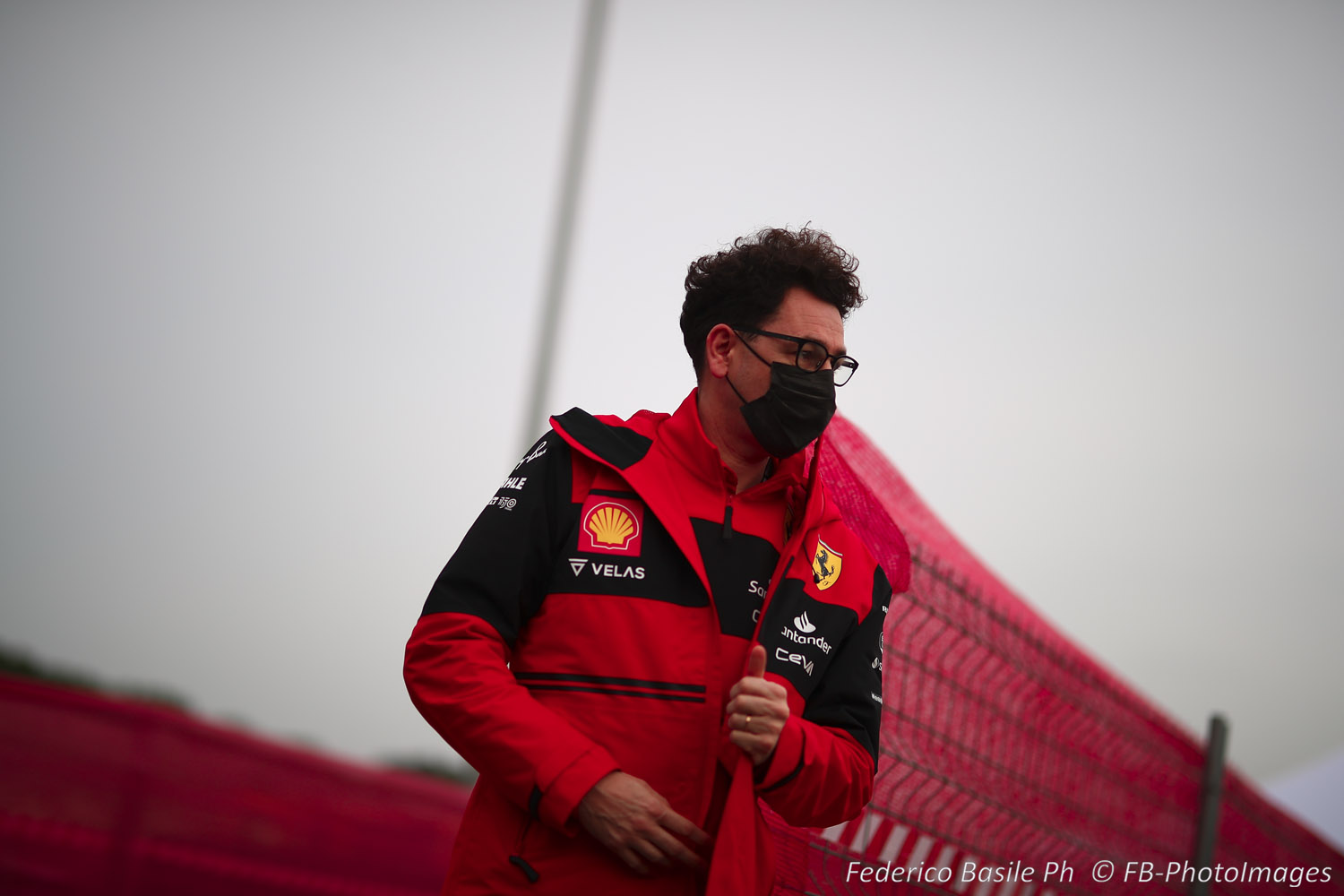 "Already in the past we always argue the mirrors should not have any aero purpose. They should be there just to look behind.
"I think that the way that they have designed their car, certainly there is a significant aero purpose in the mirrors itself. I think it is something that we need to stop for the future, no doubts, because the risk is that we will come in the future, that all the teams will start designing mirrors, that will look like spaceships.
"I don't think that's what we are looking for as F1.
"I'm not arguing [against] the idea. I think they found a solution that is interesting, but I think in the spirit of what we intend to do, certainly for the future, it is something that we need to discuss."
While Binotto has questions about the Mercedes mirrors, he says he has no issues with the way the sidepods have been designed.
"I think first, looking at the Mercedes car, no doubt it's a great car," he said. "Good concept, quite different to the one we got.
"I think what is interesting is the layout and the sidepods again. On the legality overall, I don't think that we can have any 'doubt'.
"It has gone through a process and the FIA is certainly the one which is responsible for policing and making sure it's fully legal. And I don't think Mercedes is doing something illegal as well."