F1: Aston Martin installs a real-life simulator in Vettel's home
Aston Martin Aramco Cognizant Formula One™ Team has delivered a cutting-edge simulator, based on an AMR21 R&D chassis, to the home of Sebastian Vettel.
In such a global championship, logistics and time constraints can make simulator time tricky to accommodate, so the home simulator offers Sebastian the chance to get into the zone ahead of Grand Prix weekends.
Last year, the Saudi Arabian Grand Prix was a new challenge for drivers and teams, and Sebastian was unable to complete simulator time ahead of the event, so his new set-up offers the chance of initial familiarization with upcoming new tracks.
Sebastian and the team decided to begin the process of building a simulator late in the 2021 campaign, and the project evolved into a set-up that included three screens and real physical parts from the AMR21.
The design ensures Sebastian has a realistic driver-view behind the wheel, right up to the Honey Ryder decal behind the steering wheel and the AMR21's wing mirrors and headrest.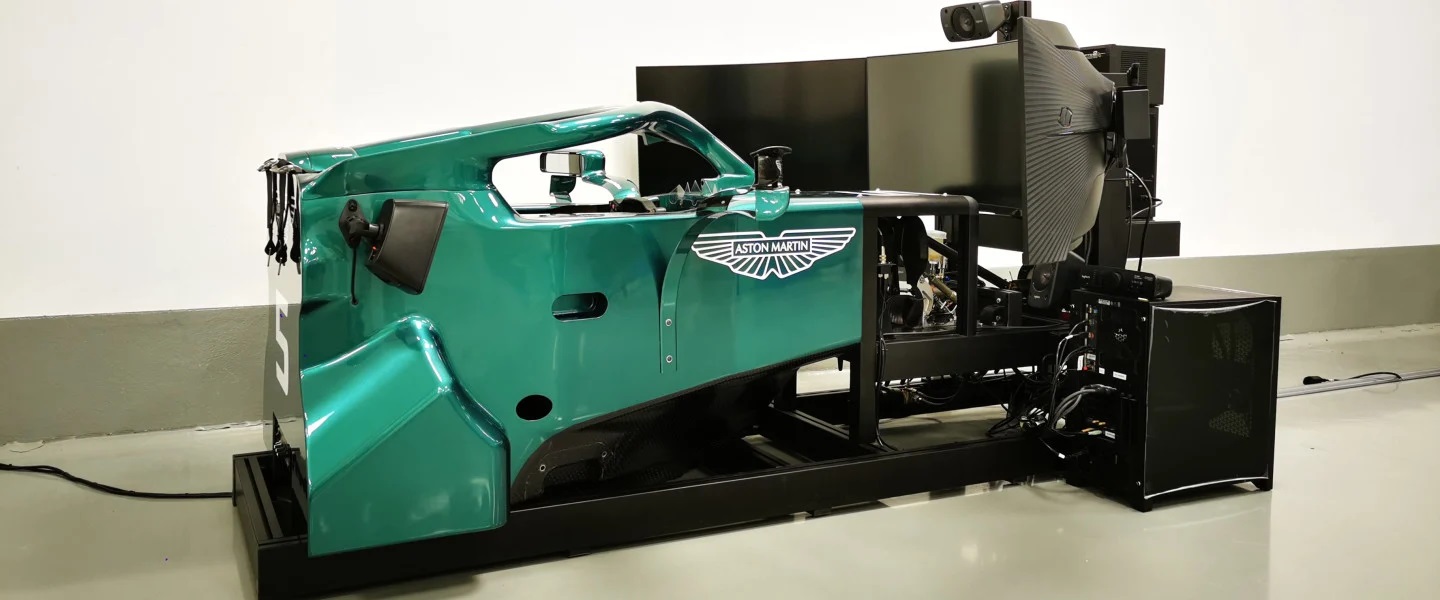 The simulator is fitted with Sebastian's race seat, along with his headrest and seatbelts used during the 2021 campaign.
But the team's expertise went beyond the cockpit, also helping to create the metal framework in which the simulator sits, as well as implementing the three-screen set-up after a two-screen version proved limiting.
Overseen by Senior Garage Equipment Designer Matt Tomalin, discussions and research into the project began in April 2021, with the following two months spent honing the design with CAD tools.
Construction began in July, before the process of driver feedback and fault-finding followed in August. By September, the simulator was ready to be shipped to Sebastian's home.
Leading simulator designer and manufacturer Pro Sim also supported the team in the provision of the steering wheel feedback system, and in the calibration of a braking system that mimics an F1 car's set-up.
AMF1 and Pro Sim have combined to create a truly unique simulator. While drivers across the grid have access to their own, Sebastian's takes the rare step of replicating the driver cockpit experience.
It means that the four-time World Champion can factor his own simulator sessions into his preparations for each Grand Prix this year, demonstrating his commitment to extracting every bit of performance he can.
But if the new car is a dog, it won't help. We shall see.