IndyCar: Getting to Know Rookie Christian Lundgaard
Christian Lundgaard is a rookie this season for Rahal Letterman Lanigan Racing.  The Danish driver has extensive experience in many of the European race categories.  At age 11, he won his first championships in both the SMP F4 Championship and in the F4 Spanish Championship series.  The talented driver went on the race in the Formula Renault Eurocup, a few races in GP3 Series, FIA Formula 3 and FIA Formula 2 until the end of 2020.
In 2021, Lundgaard was given a test in the NTT INDYCAR Series with the Rahal Letterman Lanigan Racing team who recognized the talented young driver. The team wanted to hire a young driver who could grow with the team and provide a few wins and podiums.  The 20-year-old was fast at Barber Motorsports In Birmingham, AL during his test.
The successful test led to his first INDYCAR race on the European-style road course in Indianapolis.  Qualifying came easy.   Starting the race in the fourth position, the rookie realized there is much more to INDYCAR racing besides qualifying.  Like pits stops and fuel-saving and tires, finishing his first race 12th.
AR1 spoke with Lundgaard about his new career.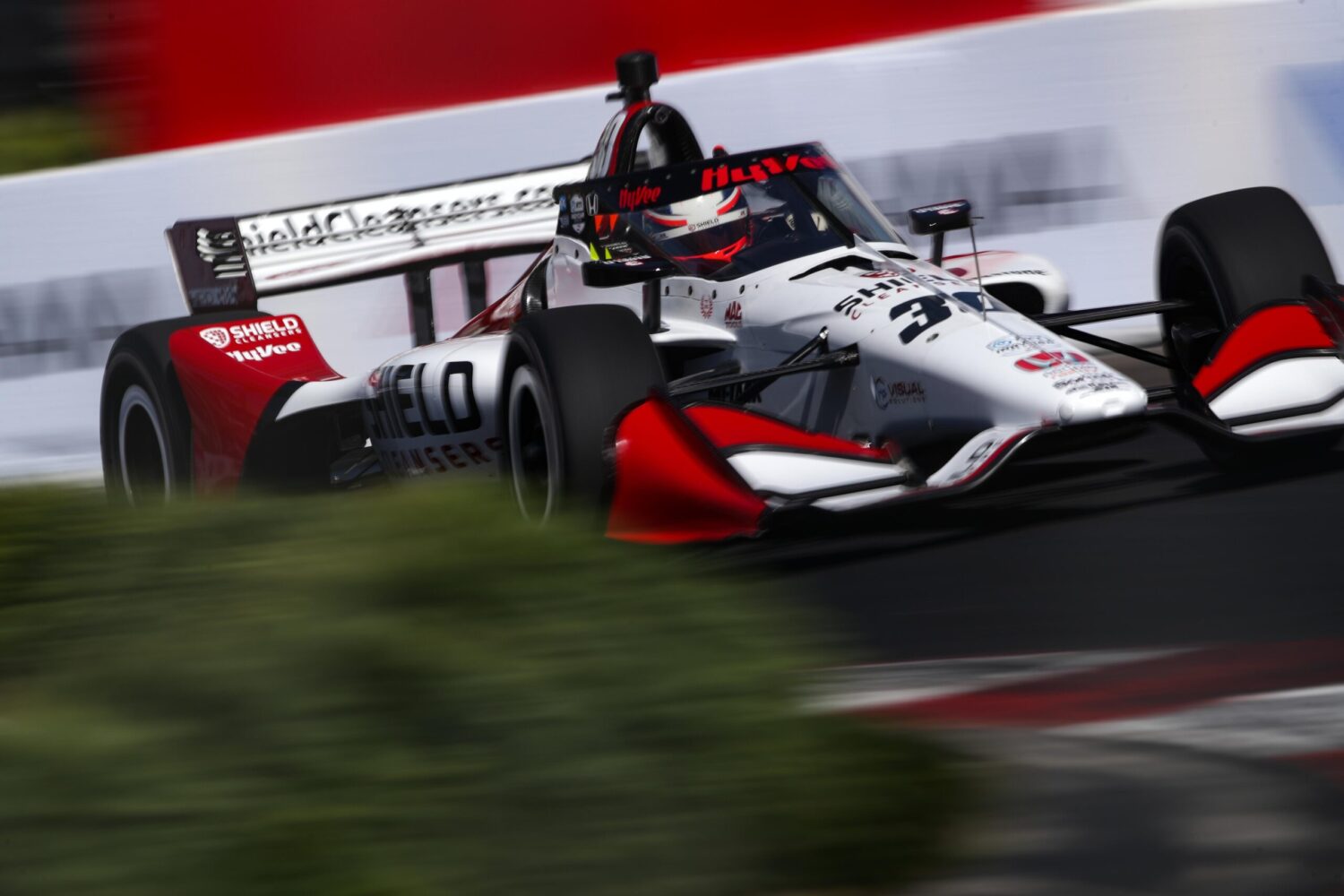 "I am a rookie here in Long Beach.  I have done plenty of laps around here. I have done a lot of stuff in my own simulator at home.  Just to try and understand the car, even though it is not the exact car because it is a virtual car. I spend too much time on the simulator.  About six hours a day"
"Trying things on the car to get a feel of the direction of the changes. And help myself to help the engineers.  To understand when I say something, what does that mean. And also to have a better idea of what direction we should go."
"I am actually taking a bit of a different approach this weekend.  I am still building on where we left off in St Pete. The approach to that race was kind of let's get the confidence and let's get the experience.  So now I feel comfortable.  I am not in that time where I am building up to the pace, I feel like I am there."
"Two races in, I say St Pete we started off pretty slow. We were 25th out of 27 cars in practice one.  But at the same time, I still think we took the right approach.  We could have still been better than 25th . "
"And I finished the race eleventh. I should have finished at least in the top eight.  I had an overheating issue with my ECU. And then I lost two positions in the pits and then I lost another two on the second to last lap.  But if I had already been two positions up I would not have been in that position."
"Yes, we have a had a long break since the last race.  But there is so much stuff going on behind the scenes to prepare for a single weekend like this.  One month's break might seem like one month but it feels more like two days.  As a rookie, I am here to optimize everything I have with the opportunity I have.  It is about putting the work in and to deliver."
Qualifying is complete now for Long Beach.   Disappointment can be read into Lundgaard's comments from yesterday.
"It was not the best of sessions even though I did feel it was the best car we've had all weekend. The pace isn't there unfortunately. We've got a warmup tomorrow, and have got to see if we can improve the racecar and see if we can take it from there."
"Qualifying is done now so we have to improve for the longer distance for the race and see where we are at. We'll be back at it tomorrow."
Lundgaard is the highest rookie in the points standings with a rank of 15th with 30 points.
"I am enjoying life over here.  I miss my friends but I get to drive race cars."
Keep an eye on this confident young rookie this season.
Lucille Dust reporting live from Long Beach