F1: Demand for hotels rooms zoom for Las Vegas GP
In the 24 hours following the official announcement that Formula One was bringing a Grand Prix race to Las Vegas in November 2023, Wynn Las Vegas and Encore saw more requests for hotel room reservations than any other one-day period in the Strip properties' history.
The event has not set an official date. Also, Wynn won't release room reservations for at least 12 months before the actual date.
But those facts didn't deter international and domestic fans of F1 from at least trying.
Wynn Las Vegas and Encore President Brian Gullbrants wasn't surprised by the customer interest, given the European-based auto racing competition's worldwide following.
The U.S. audience for F1 has grown dramatically in the last few years, and rumors of Las Vegas hosting an event permeated social media over several months and fueled additional interest.
"F1 has over 500 million fans globally, so it wasn't a surprise." Gullbrants said, referencing the volume of room inquiries. "Having F1 is as good as it gets for global exposure and marketing for both the destination and for Wynn Las Vegas."
"It elevates all of us at the same time to a global stage, where I think we all benefit," he said.
The Bellagio, Venetian, Palazzo, Flamingo, Wynn Las Vegas, Caesars, Harrah's, Bally's, Paris and Planet Hollywood – all will have front-row seats to the action.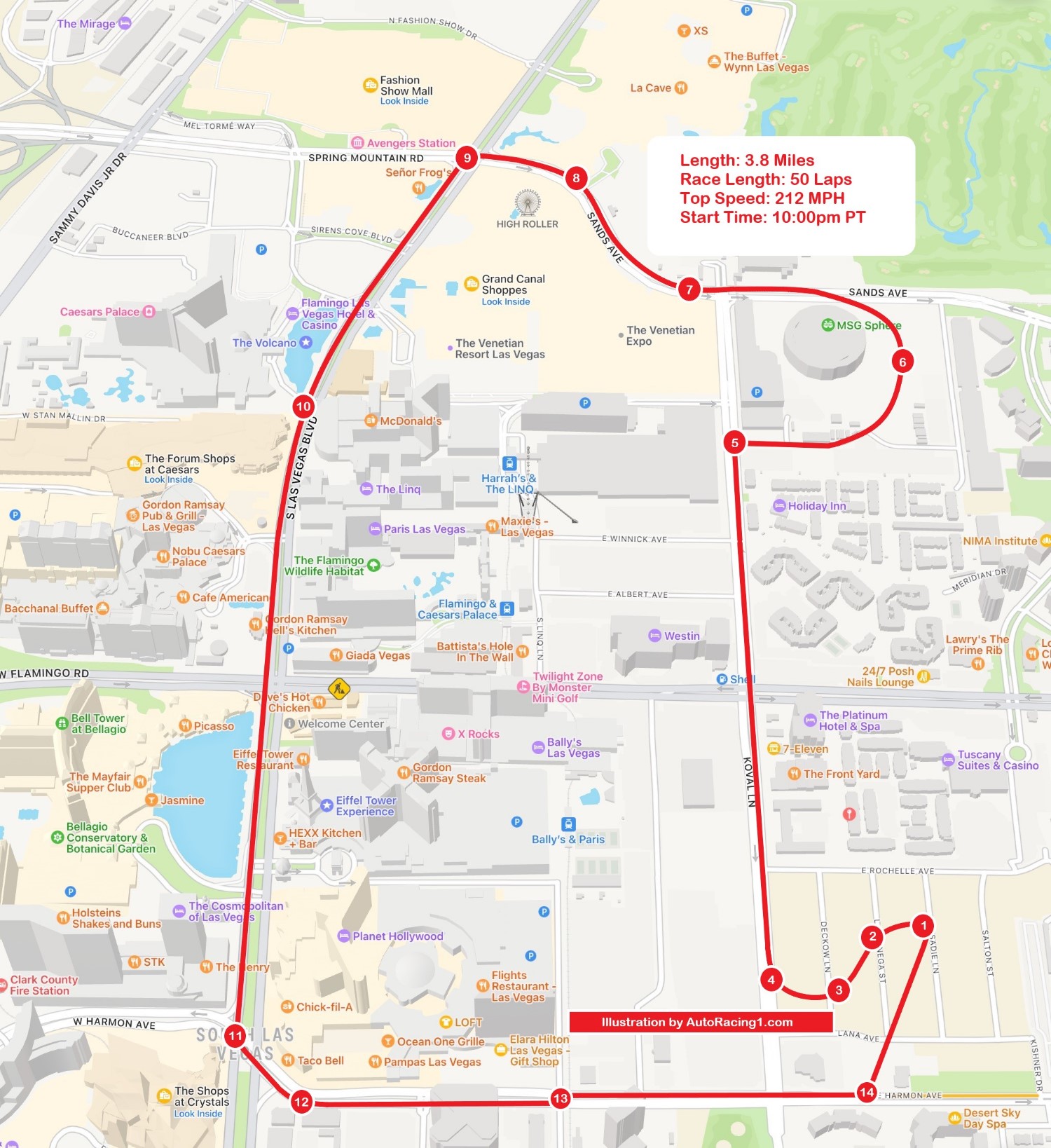 "We're going to see people travel significant distances to come to Las Vegas, and they will tend to carry a significant spend profile relative to the typical visitor," Applied Analysis Principal Brian Gordon said.
"They are going to pull people from all over the world that are going to seek out Las Vegas as a destination only for the reason of F1. They are going to be squarely focused on attending this event."
Gordon also suggested F1 fans traveling internationally would stay longer than a typical Las Vegas visitor, given the multi-day aspect of the Grand Prix.
"The goal was probably just to focus on how do we increase overall demand for Las Vegas, bring many incremental visitors into the market, generate significant premiums and activate the entire city around a single event," Gordon said. "I think they've hit the nail on the head." In part from the Nevada Independent