NASCAR: Hamlin Sent to Sensitivity Training After 'Larson' Tweet
NASCAR officials announced Tuesday that Cup Series driver Denny Hamlin must complete a sensitivity training course.
A NASCAR spokesperson sent the update Tuesday afternoon, saying the process must begin by the end of this week.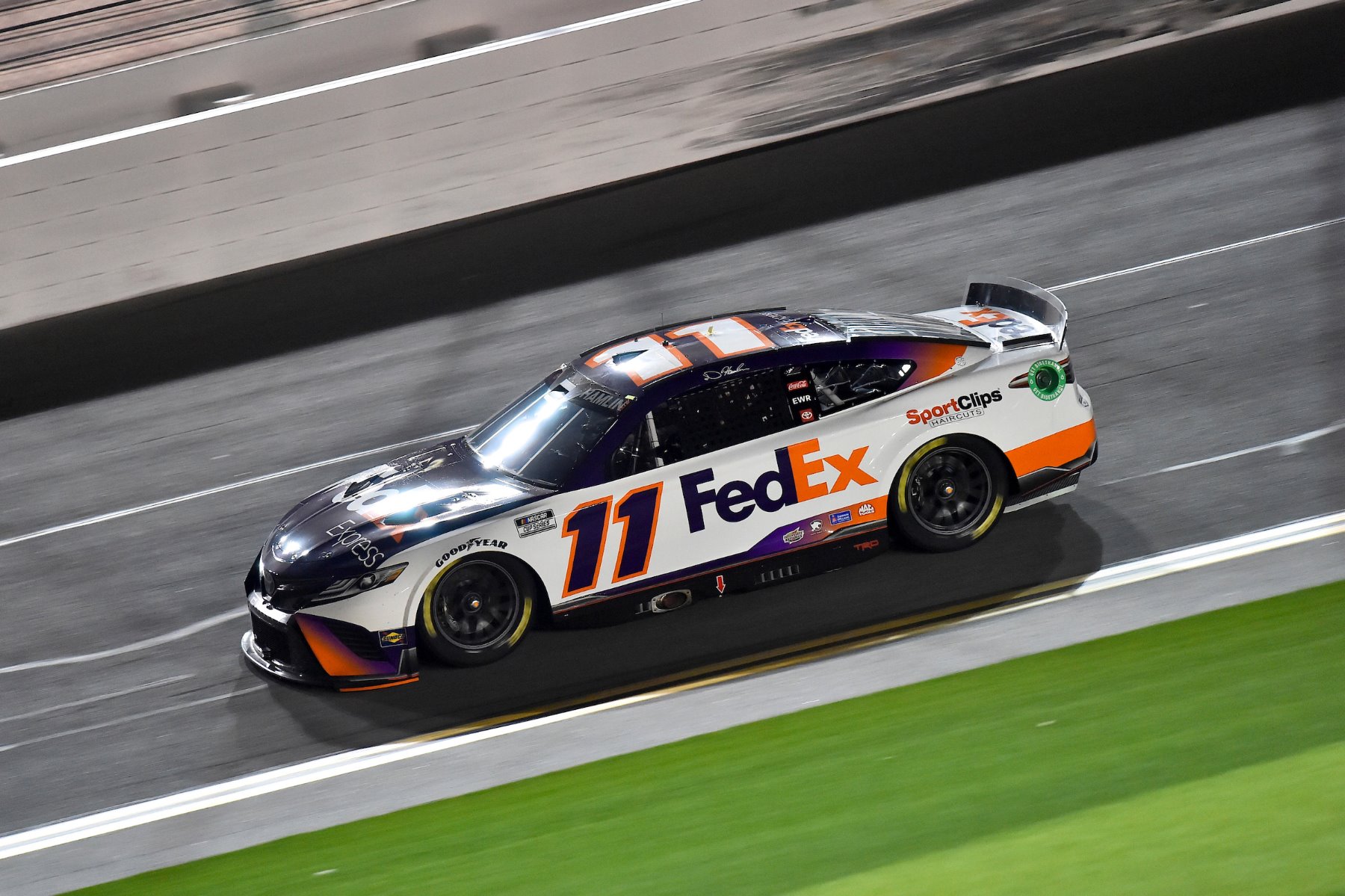 The mandated course comes in response to a social-media post that Hamlin sent Monday afternoon. Hamlin's post was directed toward Kyle Larson, whose last-lap move in Sunday's race at Talladega Superspeedway collected the 23XI Racing entries of Kurt Busch and Bubba Wallace. Hamlin is a co-owner of the 23XI operation.
Hamlin deleted the tweet later Monday and issued an apology.
I took down a post I made earlier today after reading some of the comments. It was a poor choice of memes and I saw how it was offensive. It came across totally wrong. I apologize.

— Denny Hamlin (@dennyhamlin) April 26, 2022
Representatives from Toyota, which Hamlin holds an affiliation with as a team owner and a driver, issued a statement Tuesday, saying: "We have spoken with Denny Hamlin regarding his tweet from yesterday. Toyota supports NASCAR's decision to mandate sensitivity training for Denny and we will all move forward together."