Rumor: Honda having 2nd thoughts about leaving F1
(Update)
If Honda does decide to stay in F1 as a little birdie told us  at the Miami GP that they are considering, where does that leave Red Bull's deal with Porsche?
Might this Andretti-Porsche hookup in Formula E eventually lead to something bigger in Formula 1?
---
May 8, 2022
A little birdie told us here in Miami that Honda is having some regrets leaving F1 just when its engines are doing so well.
Honda in Japan continues to develop and build the Red Bull F1 engines, despite their name no longer being on the engines.
Apparently, some executive tree-hugger in Japan thought being associated with F1 would go against their green electric vehicle initiative.
But now that the 2026 F1 engines will be so environmentally friendly, and now that both Porsche and Audi are entering F1 in 2026, it is felt that the tree-hugger screwed the pooch.
So…..if Honda makes the right decisions and returns to F1, do they stay with Red Bull?
And if they stay with Red Bull, then where will Porsche land?
And if Porsche does indeed land with Red Bull as the rumors suggest, who would Honda go with?
Might the Andretti team, who are in tight with Honda in IndyCar get the Honda engines, or might Andretti get the Porsche engines……all this despite Andretti saying Renault is their #1 choice.
And why was Mario Andretti meeting with Ferrari boss Mattia Binotto?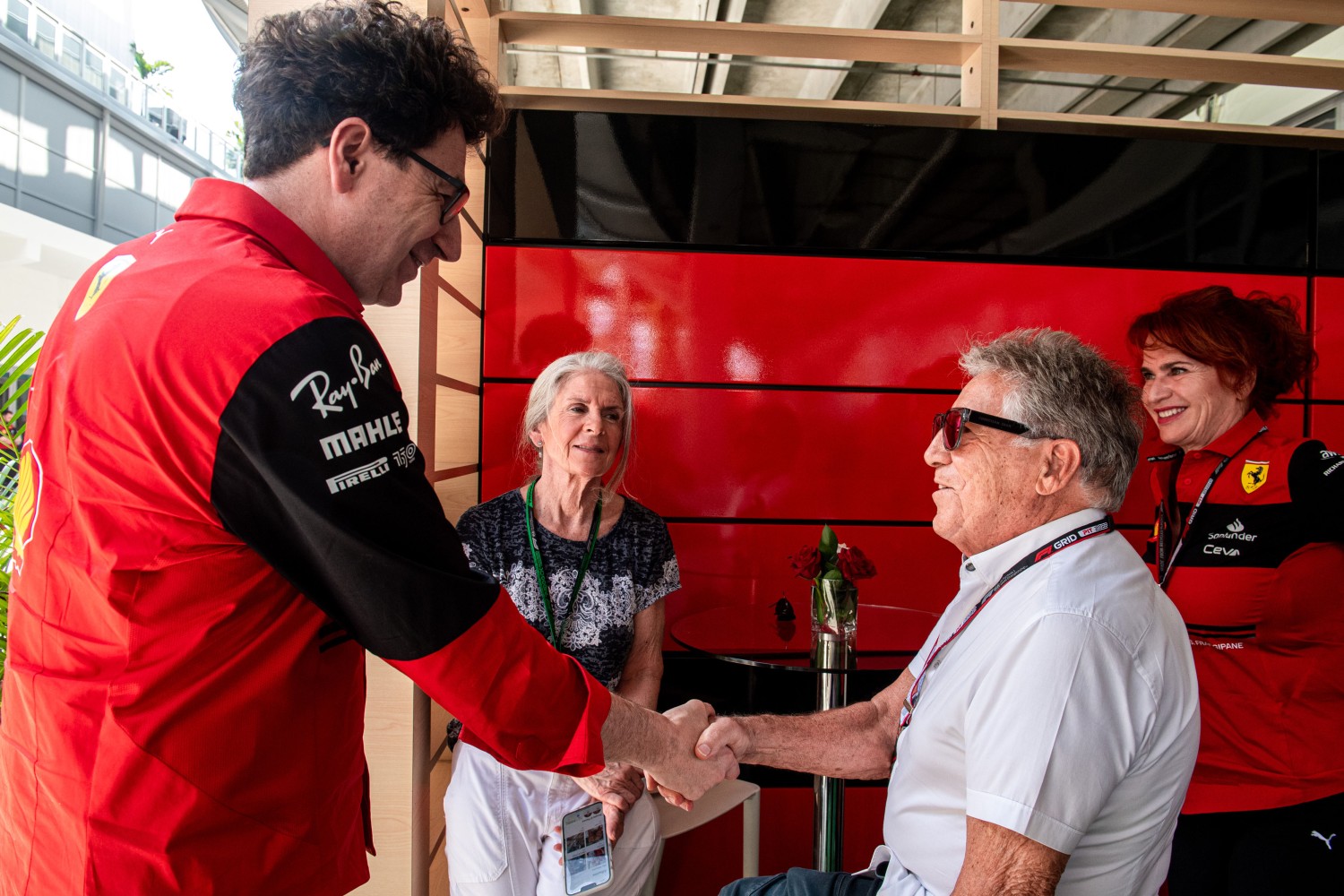 All interesting fodder…….
Mark C. reporting for AutoRacing1.com from Miami