F1: Verstappen explains how Hamilton took him out on purpose last year at Silverstone
In Thursday's press conference at the Red Bull Ring Max Verstappen explained how 'dirty' driver Lewis Hamilton took him out deliberately at the Copse Corner during the British GP last year.
Hamilton simply ran wide through the corner, despite Verstappen giving him 2 car widths on the inside, and hit Verstappen to take him out.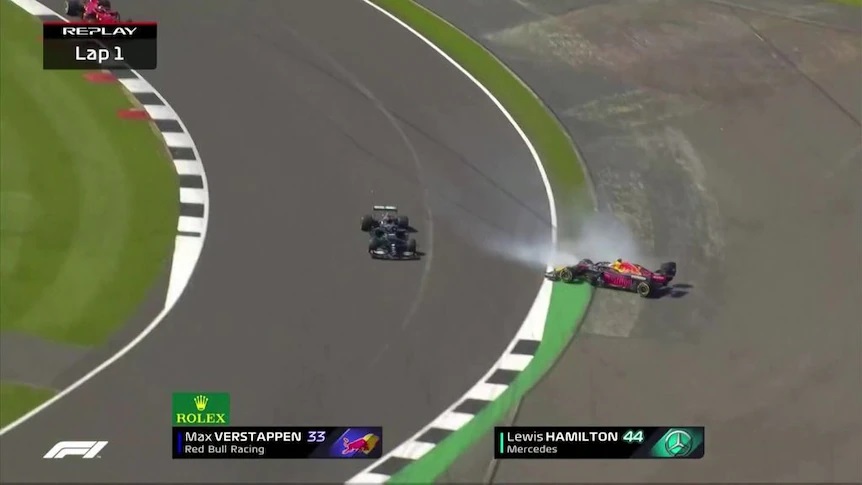 Hamilton then had the audacity to try and place the blame on Verstappen.
Hamilton said after Silverstone this year: "Very sensible driver [Leclerc] clearly a lot different to what we experienced last year. In Copse the two of us went through there no problem."
Verstappen's response: "It is positive that as a driver at 37 you can still learn how to hit an apex!"