Automotive: GM EV owners must agree to not sue when their car burns to a crisp
Last month, GM confirmed that certain buyers of the 2022 Chevy Bolt EV and 2022 Chevy Bolt EUV would receive a retroactive discount of roughly $6,000 after it significantly lowered the price of both models for the 2023 model year. While this was viewed as an act of goodwill by GM towards its EV customers, it appears as though the offer comes with a rather questionable stipulation.
But as a tipster pointed out to Jalopnik, in order to receive the rebate, Bolt owners have to waive all rights to sue GM over the vehicle — including their right to sue if their Bolt battery catches fire.
Before the customer can register to receive the retroactive discount, they must first agree to the terms and conditions of the retroactive discount. These terms include a clause that waives the customer's right to sue GM or LG Energy Solution over defects related to the vehicle or its battery pack, safeguarding GM and LG from potential future legal action.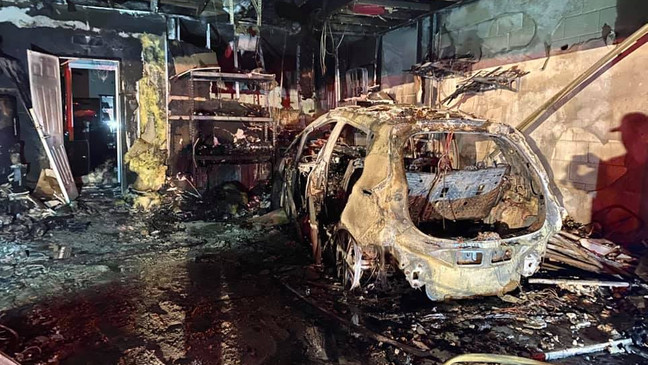 "By nonetheless agreeing to this Release, I—both on my own behalf and on behalf of my heirs, agents, servants, beneficiaries, legal representatives, assigns, wards, executors, successors, and administrators—forever waive and release all claims, damages, or causes of action, either known or unknown, regardless of the legal or equitable theory, that I may have now or in the future arising out of or in any way relating to my Bolt vehicle(s), the battery defect, or the battery recalls," the terms and conditions say.
GM had replaced more than 27,000 Chevy Bolt EV and Bolt EUV battery packs as of early May as part of its recall campaign for the vehicles. NHTSA also closed an investigation into the Chevy Bolt EV and Bolt EUV fires in February.