Rumor: Ferrari to axe Binotto
(14th Update)
More reports coming in that Binotto has tendered his resignation from Ferrari, but President John Elkann is holding off on the announcement while Ferrari seeks a replacement for the man who delivered every target set for him this season.
Elkann publicly announced the team's targets: 2021 would be a write-off F1 season due to Covid, but from 2022 the Scuderia would need to be competitive and win races as it geared up towards winning its first world championship since 2008. All seemed on track, as four wins, 12 poles and an eventual second in both this season's World Championships – secured in the final round in Abu Dhabi – attest.
The team could look forward to moving up a gear in 2023, particularly given Red Bull's aerodynamic test restriction as part of its cost cap penalties.
However, someone in Ferrari felt 2nd place was not good enough and Binotto resigned rather than wait to be fired.
Even Red Bull team boss Christian Horner was approached to fill the role vacating by Binotto, but he refused.  No one wants the job.
Final negotiations are underway between Ferrari and Binotto, who likely will have to serve six months of gardening leave before he goes to work for another team.
While waiting for Elkann to accept the resignation, Binotto has been looking elsewhere.
Four teams have already approached Binotto, including Alpine, Aston Martin and a top team, believed to be Mercedes.
It is possible that some top Ferrari engineers could follow and leave with him.
---
November 28, 2022
Ross Brawn has dismissed a move to Ferrari to replace Binotto.
In his farewell briefing for the official F1 website,  Brawn has dismissed the speculation, insisting that his work in F1 is done and that in future he will merely watch the sport from the comfort of his sofa.
"I've loved everything I've done in the last few years," he writes. "I'd moved away from wanting to be part of a team, I decided I'd done enough of that! And this was the only thing that could have possibly appealed. I've been very fortunate to have been given the opportunity by Liberty and it was a labor of love.
"Now is the right time for me to retire," he added.
---
November 27, 2022
The latest rumors out of Italy have Ross Brawn, not Frederic Vasseur, replacing Mattia Binotto.
Brawn retired from the FIA at the end of this season and would be available.  He was at Ferrari during the successful Michael Schumacher years, but then Aldo Costa was doing most of the design work on the Ferrari, which is why it was so dominant.
Costa also designed all the Mercedes cars that carried Lewis Hamilton to 6 of his 7 F1 titles.  Costa is gone from Mercedes now and they are no longer the best.
Costa is working part-time for Dallara now – can Brawn lure him back to Ferrari with him?
---
November 25, 2022
Ferrari's Formula One team boss Mattia Binotto has decided to quit, Italian daily Corriere della Sera said on its website on Friday, citing a loss of confidence by Chairman John Elkann.
A spokesperson for Scuderia Ferrari said the company did not comment on speculation.
Binotto, whose contract is set to expire at the end of 2023, and Ferrari are discussing the terms of his early departure, Corriere reported, adding an announcement was expected soon.
---
November 25, 2022
This rumor is upgraded to 'strong' today.
Italian newspaper Corriere della Sera on Friday suggested that Binotto was on the verge of announcing his resignation.
The stories suggested that negotiations were underway between Binotto and Ferrari's senior management to agree on the terms of his exit. It was suggested that a formal announcement from the team could be made as early as Friday.
Ferrari said on Friday that there was nothing "official" to say on the matter.
Corriere della Sera claimed that Binotto had come to the conclusion that he should not continue at Ferrari because he did not feel he had the full trust of president John Elkann.
---
November 20, 2022
(GMM) Mattia Binotto says rumors he is on the cusp of being ousted as Ferrari team boss are "with no foundation".
After missing the Brazilian GP, as did his Mercedes counterpart Toto Wolff, the pair are back trackside in Abu Dhabi for the 2022 season finale.
During the week, Italian media have been speculating that Ferrari chairman John Elkann has decided to replace Binotto with Alfa Romeo team boss Frederic Vasseur for 2023.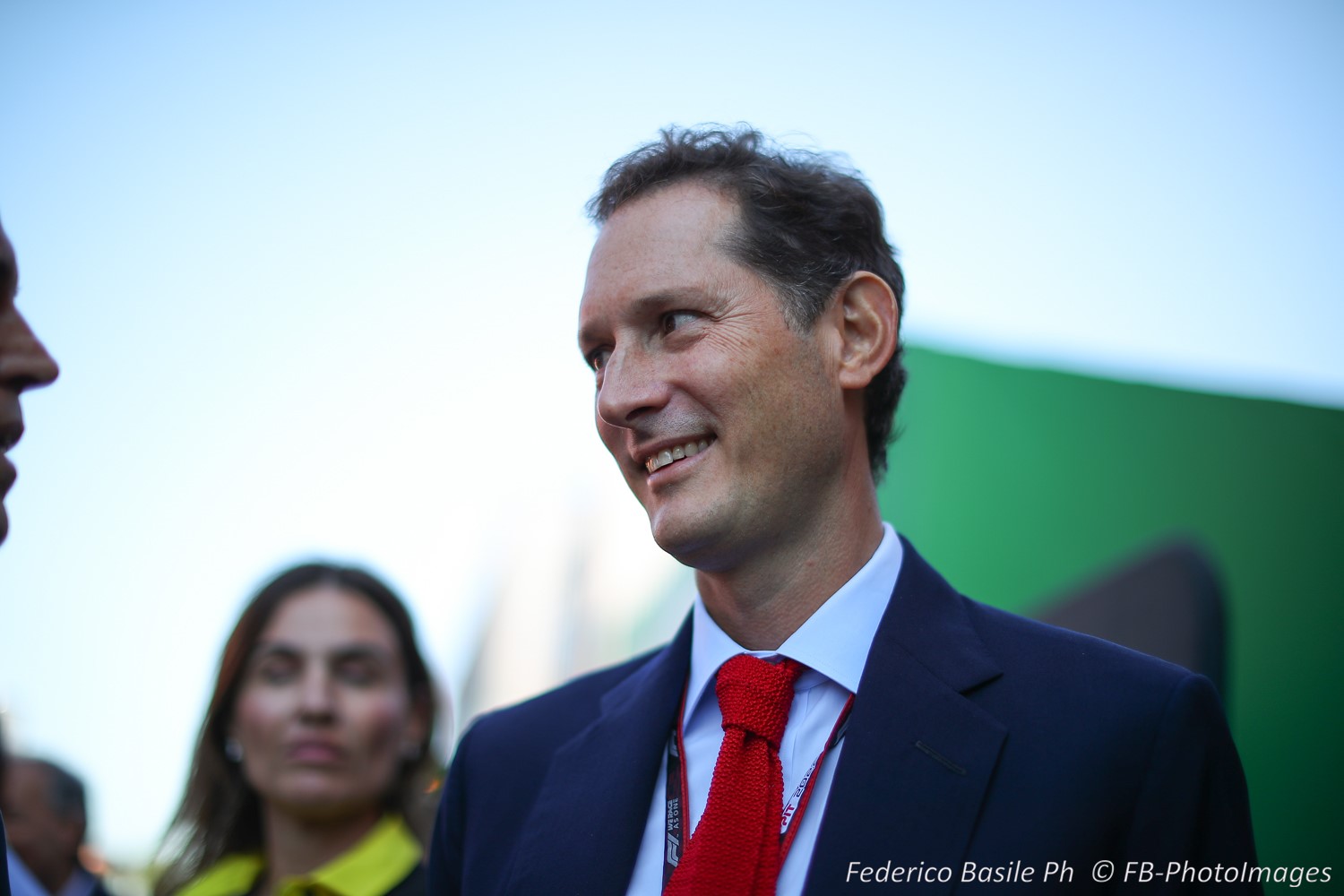 "I was not expecting that question, so let me think now," Binotto laughed on Saturday.
The Italian said that with the "passion" that surrounds Ferrari comes "a lot of criticism and rumors".
"Obviously when these speculations were out I had a chat with my chairman John Elkann, together we discussed openly what was the best way to move forward and we decided to release a statement," he added.
"That was maybe the best way to close any speculations and clearly those are speculations that are totally with no foundation , totally, with no foundations."
However, he admitted that whether Elkann might change his mind between now 2023 is "not down to me to decide".
"But I'm pretty relaxed. I think if I look back at the season, yes, we had a few ups and downs but I think we achieved our main objective which was to be back to be competitive in the new era of the 2022 cars," said Binotto.
---
November 19, 2022
(GMM) Gunther Steiner has played down the significance of a conspicuous meeting in the Abu Dhabi paddock with Mattia Binotto and Frederic Vasseur.
Prompted by the Italian media, wild rumors are circulating at Yas Marina that Ferrari boss Binotto could be replaced as team boss early next year by Alfa Romeo's Vasseur.
Ferrari's reshuffle may also involve Steiner-run Haas, amid reports the Maranello based marque wants to re-call technical boss Simone Resta from the small American team.
When asked about his meeting with Binotto and Frenchman Vasseur, Steiner told Sky Italia: "Mattia just gave us a lift on the return from the F1 Commission. That's all.
"We talked, but we always talk to each other."
---
November 16, 2022
(GMM) Ferrari has hit back at rumors that Mattia Binotto could be ousted as boss – just as a second familiar name is linked with the top job at Maranello.
Multiple authoritative Italian media sources, including the notable sports daily La Gazzetta dello Sport, claim Italian Binotto will be ousted in January after the botched 2022 championship campaign.
"Ferrari states that these rumors are totally without foundation," the team said in a media statement.
That statement was prompted by widespread speculation earlier this week that Frenchman Frederic Vasseur, who is reportedly close to Charles Leclerc's manager Nicholas Todt, is being headhunted from his current role at Sauber.
The Hinwil-based team currently known as Alfa Romeo did not respond to requests for comment.
But it was subsequently reported that Ferrari is also recalling Simone Resta from his role as technical director at Ferrari-supported Haas.
And McLaren boss Andreas Seidl is also being mentioned as a potential replacement for Binotto, with Ferrari, Stellantis and Exor chairman John Elkann said to have intervened directly to install new top management at the Maranello team.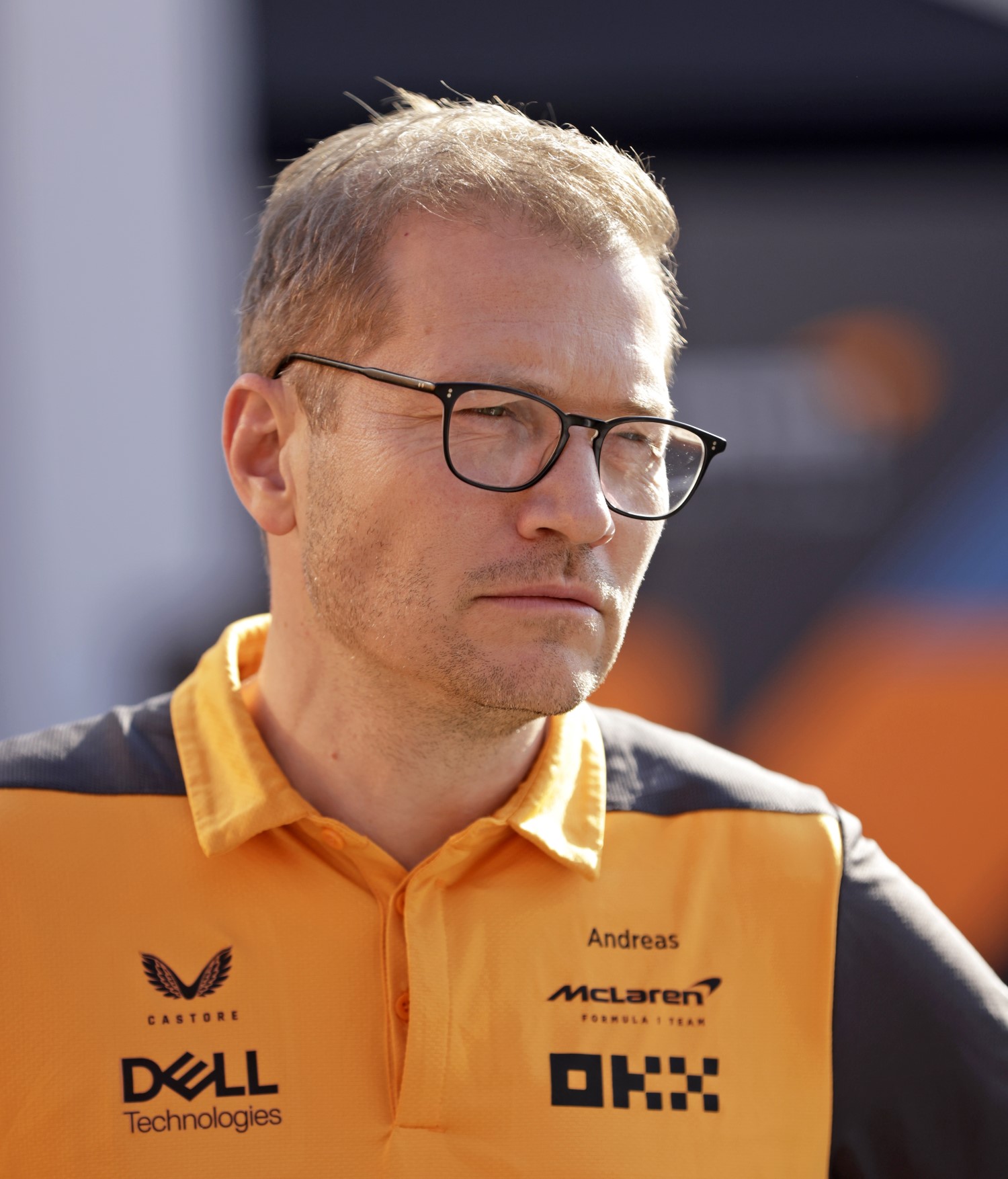 Binotto was notably absent in Brazil last weekend, but so too was Mercedes' Toto Wolff as the German team finally broke through for a win in 2022.
La Gazzetta dello Sport correspondents Luigi Perna and Giusto Ferronato insist that Vasseur, 54 and historically aligned strategically with former Ferrari boss Jean Todt, is definitely the front-runner to replace Binotto.
He had "already been sounded out by Elkann last summer", the correspondents said.
"Vasseur has a consolidated relationship with the top management of the Stellantis group, built in these years of managing Sauber – branded Alfa Romeo," the Gazzetta report added.
"He is a managerial turning point, given his resume as a true racing man with a past of also managing many teams in the minor leagues."
---
November 15, 2022
Scuderia Ferrari Statement:
In relation to speculation in certain media regarding Scuderia Ferrari Team Principal Mattia Binotto's position, Ferrari states that these rumors are totally without foundation.
One wonders why Ferrari felt the need to make such a statement, unless from Binotto himself……which means the rumors may be true.
First comes denial.
Then comes Anger,
Then comes bargaining,
Then comes depression,
Then comes acceptance.
---
November 15, 2022
This rumor is now upgraded to 'strong'.
According to Italian Newspaper La Gazzetta dello Sport, Mattia Binotto WILL be replaced by current Sauber Alfa Romeo boss Frederic Vasseur.
Vasseur will take his new role in January!
With Audi becoming part owner of Sauber, Vasseur probably felt he would be replaced by some German, and who would not want to be team boss at Ferrari!
---
November 15, 2022
(GMM) There is "a lot of talk" about Mattia Binotto's future at Ferrari.
That is the view of the highly authoritative Italian media source Leo Turrini, who told Formula Passion that Ferrari president John Elkann will be alarmed that Mercedes sped ahead of the Maranello team in Brazil.
According to team boss Binotto, Ferrari simply ran out of money in the 2022 budget cap to keep developing at Mercedes' speed.
"It is certainly not a choice we made voluntarily," he told Auto Motor und Sport. "At a certain point the money simply ran out.
"We just can't afford the extra cost of producing parts anymore. That's why I'm quite surprised that other teams can still bring updates," Binotto added.
According to Turrini, there are two main candidates to potentially replace Binotto – Sauber boss Frederic Vasseur, and Antonella Coletta, who is currently head of Ferrari's GT program.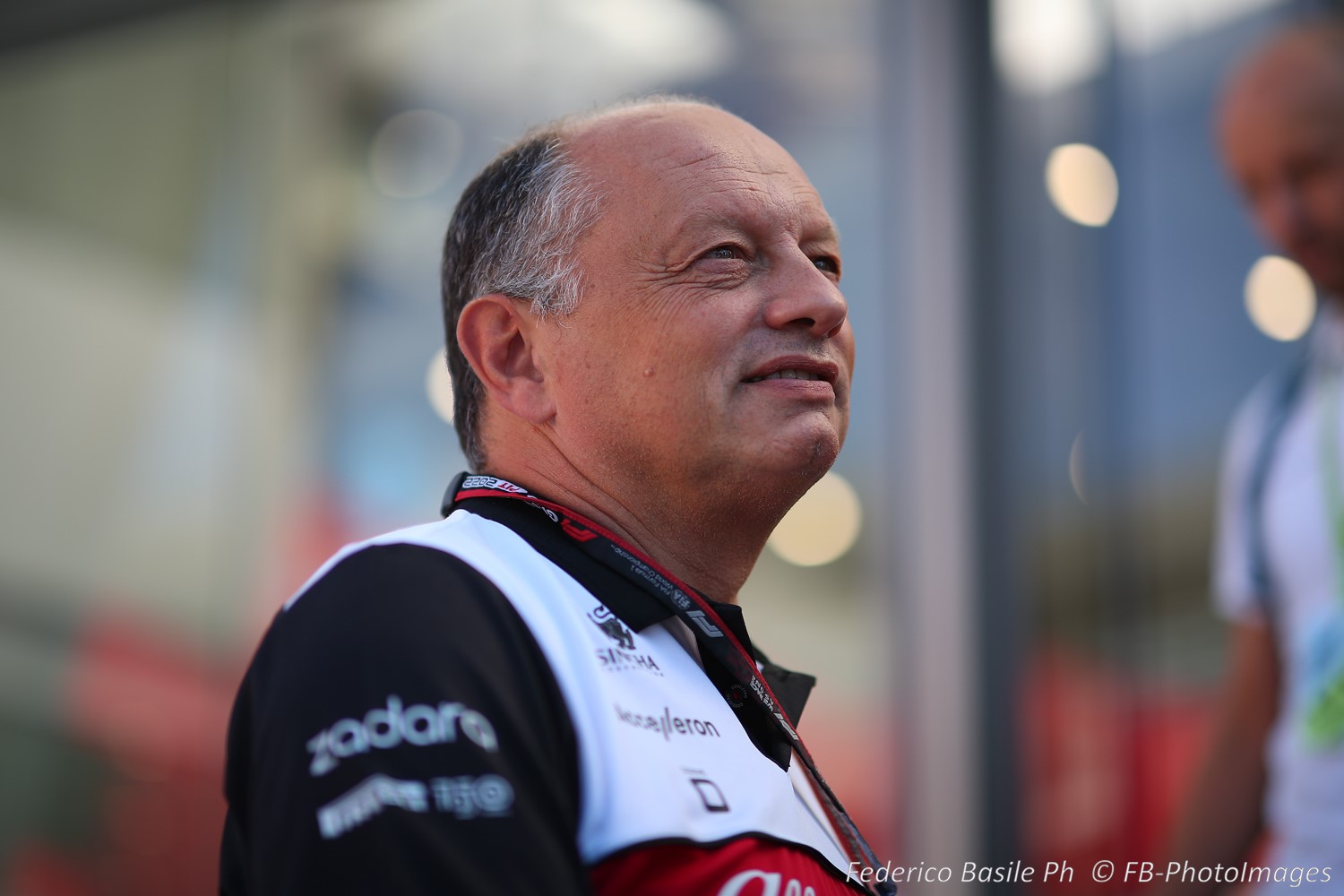 Turrini said Frenchman Vasseur, who runs Swiss-based Sauber with Alfa Romeo branding at present, is the favourite.
Alfa Romeo will drop the branding deal after next year, with Sauber set to be 75 percent acquired by Audi.
"He (Vasseur) is also a good friend of Charles Leclerc's manager Nicholas Todt," said Turrini.
"Binotto should only continue if he has the full confidence of senior management."
---
November 14, 2022
According to a prominent Italian reporter, Ferrari will consider the future of team principal Binotto during the off-season, after a year which promised so much but delivered so little.
Leo Turrini, who has been reporting on Ferrari for many years, has claimed that the team's top brass are discussing potential replacements, in case they decide to pull the trigger on the team principal over the winter.
"It is classic that, at the end of each season without winning the world title, rumors, indiscretions and inferences multiply around Ferrari," he began a column in the print edition of Italian newspaper Il Resto del Carlino. "And, of course, at the center of the speculation is the man who alone is in command – the team principal."
As quoted by Formula Passion, Italian reporter Leo Turrini went on to say Ferrari are "talking about" a potential replacement for Binotto, in response to the "reliability limits and strategic management errors" which led to the "sudden collapse" of the team's title push.
The reporter also suggested that Binotto has "a relationship [which is] not always very fluid" with driver Charles Leclerc, and that it could be a factor in Ferrari's decision. Turrini headlined a separate piece recapping the Brazilian Grand Prix by claiming the Monegasque racer "burns with rage" after his request to be allowed to overtake team-mate Carlos Sainz was denied.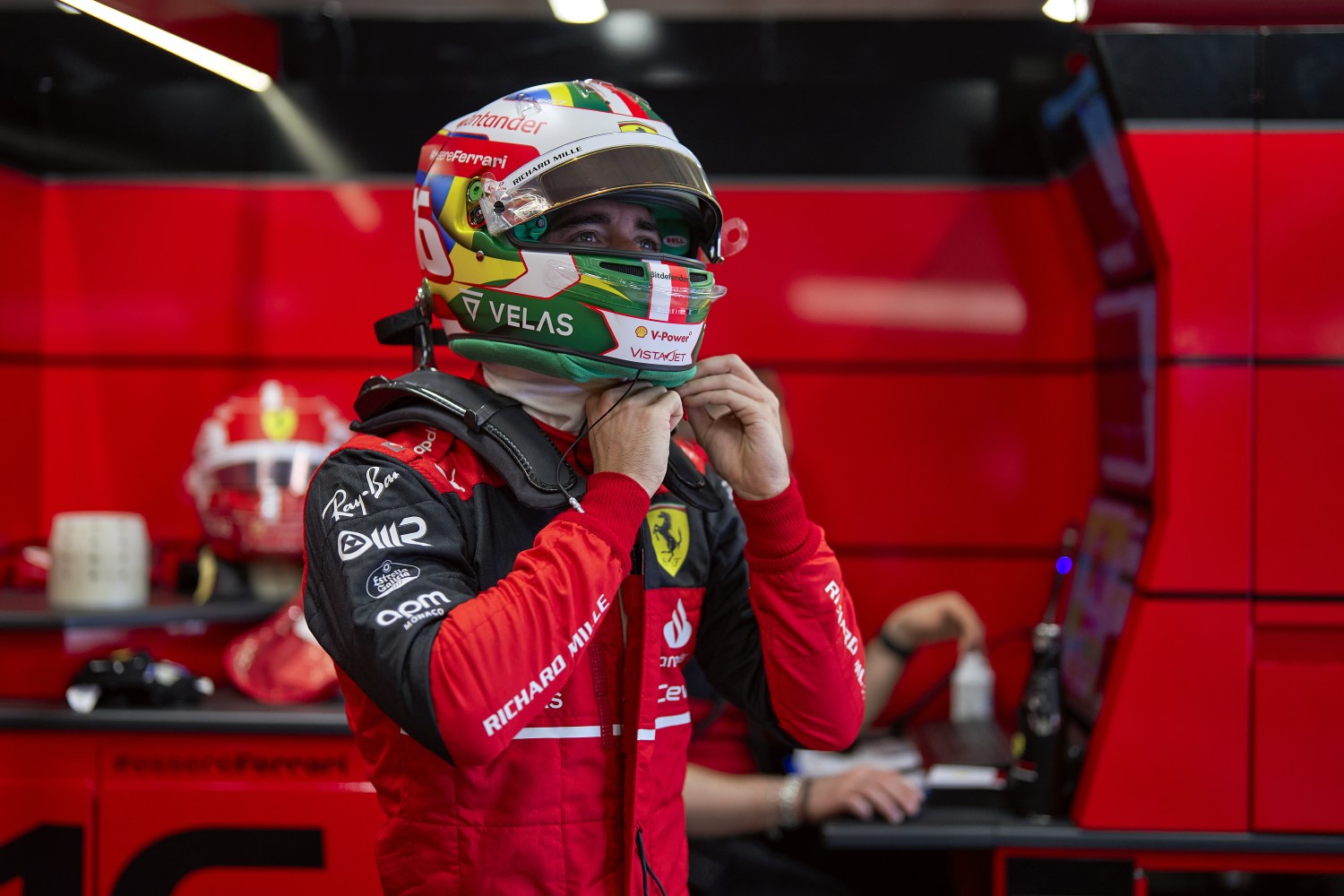 He wrote: "Mattia Binotto was not in the pits at Interlagos. His deputy, the Frenchman [Laurent] Mekies, said no: 'it would be dangerous, [Fernando] Alonso is very close to you'. So everything remained as it was. Sainz third, Leclerc fourth. Now Charles has the same points as [Sergio] Perez in the rankings. Controversy… The feeling is that the disappointing seasonal ending has raised the nervousness inside Ferrari to danger level."
Speaking to Calciomercato, Turrini also said Ferrari CEO John Elkann "will make Binotto weigh up the Mercedes 1-2 in Brazil". He went on to give his opinion that "it would be a mistake" to make a change for the sake of it, but also added that he should only keep his job "if he has the full confidence of the top management".
---
September 22, 2022
(GMM) Former FIA president Jean Todt has played down rumors that he might be poised to return to Ferrari.
Prior to heading Formula 1's governing body, the now 76-year-old Frenchman was the ultra-successful team principal at Ferrari throughout the Michael Schumacher era.
Now, some insiders speculate that Todt might make a comeback to replace the under-fire current Ferrari boss Mattia Binotto.
"I would doubt that is real news," Todt told Italian media at the Trento sports festival.
"There is a lot of news underneath it that is not true," he added.
"I had breakfast in Turin with Andrea Agnelli, many saw me and thought that I would also work with Juventus," Todt laughed.
"It is obvious that when I was president of the FIA I was often with John Elkann, and we talked about Ferrari's ambitions.
"But there is a difference between talking, sharing hope and working together," Todt insisted. "I think that chapters are designed to pass from one to the next."
Todt was even reluctant to give Binotto advice, having presided over Ferrari's initially highly competitive 2022 campaign that ultimately morphed into Red Bull dominance.
"Each era is different, so I don't want to give advice," Todt said. "It's too easy to do that.
"The only advice I can give is for him to keep going. Because Ferrari is already doing very well.
"It seems to me that people are not fully aware that Ferrari is back to winning, even though almost everyone would prefer to see Ferrari win championships.
"We can hope for next year because this year I don't think it's possible anymore, but to win you need excellence at all levels."
Therefore, Todt doesn't excuse the role played by Ferrari's drivers in 2022 – notably the unofficial 'number 1' Charles Leclerc.
"Charles is already a great champion," said Todt. "He is still missing something, but I hope that he has it soon."
---
September 11, 2022
(GMM) Mattia Binotto appears to have dodged the axe at Ferrari after chairman John Elkann pledged his support for the team's under-fire boss at Monza.
Elkann, at Monza to witness Charles Leclerc take a surprise pole with special yellow branding, told La Gazzetta dello Sport ahead of the Italian GP that Ferrari needs to make clear improvements after repeat errors in 2022.
But he also said: "We have complete trust in Mattia Binotto and appreciate everything he and all our engineers have done."
F1 legend and two-time Ferrari driver Gerhard Berger says it's right that the spotlight is being directed away from Italian Binotto.
"It's just not accurate to hang everything on one person, but that's exactly what happens so often at Ferrari," he told Kronen Zeitung newspaper.
"On the other hand, you have to at least admit that last year Ferrari was in the middle, this year they had the fastest car at least at the beginning – and Binotto did that," Berger added.
"I'm not convinced that Ferrari has the patience, but it was the same with Jean Todt and Michael Schumacher at first. Michael had to stand up for Jean and say that he would go too, and they turned that into the most successful team."
When asked at Monza about Elkann's timely words of support, Binotto sounded relieved.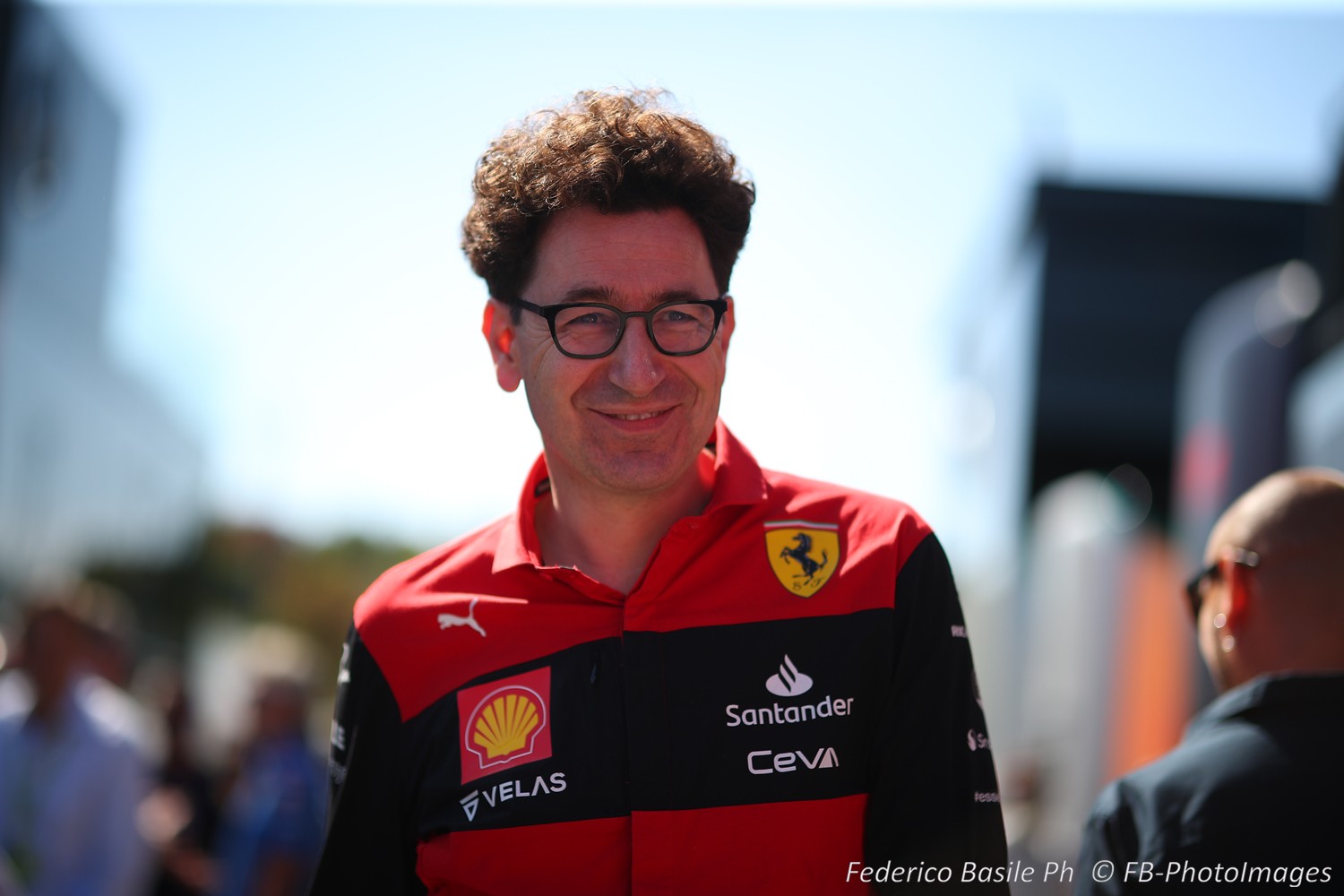 "We know we have the support of our president," he told Italy's Sky Sport, also commenting on Elkann's claim that Ferrari is headed for the title by 2026.
"We didn't need an article or an interview to know that so I think it's more for external judgements rather than internal."
Binotto also clarified Elkann's claim that Ferrari can wait until 2026 for the world championship.
"He said 'by' 2026, not 'in' 2026, so maybe it will come sooner," he insisted. "We are here to work for that.
"I am convinced that if we continue to grow as we have done in the last year, it will not take much time."
Indeed, Leclerc – on pole – and teammate Carlos Sainz formed a Max Verstappen sandwich in Monza qualifying on Saturday.
But Red Bull isn't overly worried, with boss Christian Horner explaining that the team added extra downforce to Verstappen's car so that he has the grip and stability to recover from his five-place grid demotion in the race.
"We sacrificed qualifying to some extent, so let's see if the tactic pays off," he said.
Dr Helmut Marko agrees, telling Osterreich: "It's not a drama. If necessary we'll finish second and that will be enough."
---
September 9, 2022
(GMM) Top Ferrari driver Charles Leclerc has defended Mattia Binotto amid rumors at Monza that a change at the very top of the fabled Maranello team may be looming.
Binotto has been coming under increasing fire after Ferrari started the 2022 season strongly only to see the title challenge collapse due to ongoing strategy and pitstop errors and waning performance.
"If I was his boss, I wouldn't understand," former F1 driver Ralf Schumacher told Sky Deutschland.
"The mistakes keep happening and Ferrari is developing in a backwards direction.
"At the beginning of the season, they didn't make the most of a strong package, and now they're not learning from mistakes. As a boss, I would question that."
2016 world champion Nico Rosberg, meanwhile, said after Zandvoort that even Formula 2 and Formula 3 teams are handling their race management better than Ferrari.
"People say that Binotto is an engineer, so you wonder if Binotto should take care of the technical things while another person acts as the business and human resources manager," he said.
Fernando Alonso has seen the sort of pressure on past Ferrari team bosses first-hand.
"When you're in Formula 1 in general, you have to perform. If not, things will change. There's a huge pressure," the Spaniard said at Monza.
"This is not a charity event. This is professional sports."
Leclerc has seen his title battle with Red Bull's Max Verstappen collapse in recent weeks, but he insists that Ferrari must remain "united".
"There are always rumors around a Formula 1 team and especially with Ferrari," he said ahead of the Italian GP weekend.
"But I think that what is most important in those moments is not to get distracted by whatever is being said. We are very united as a team and I think we need to keep on going like this.
"I haven't heard that rumor in particular, but obviously, we just have to focus on our own job," Leclerc added.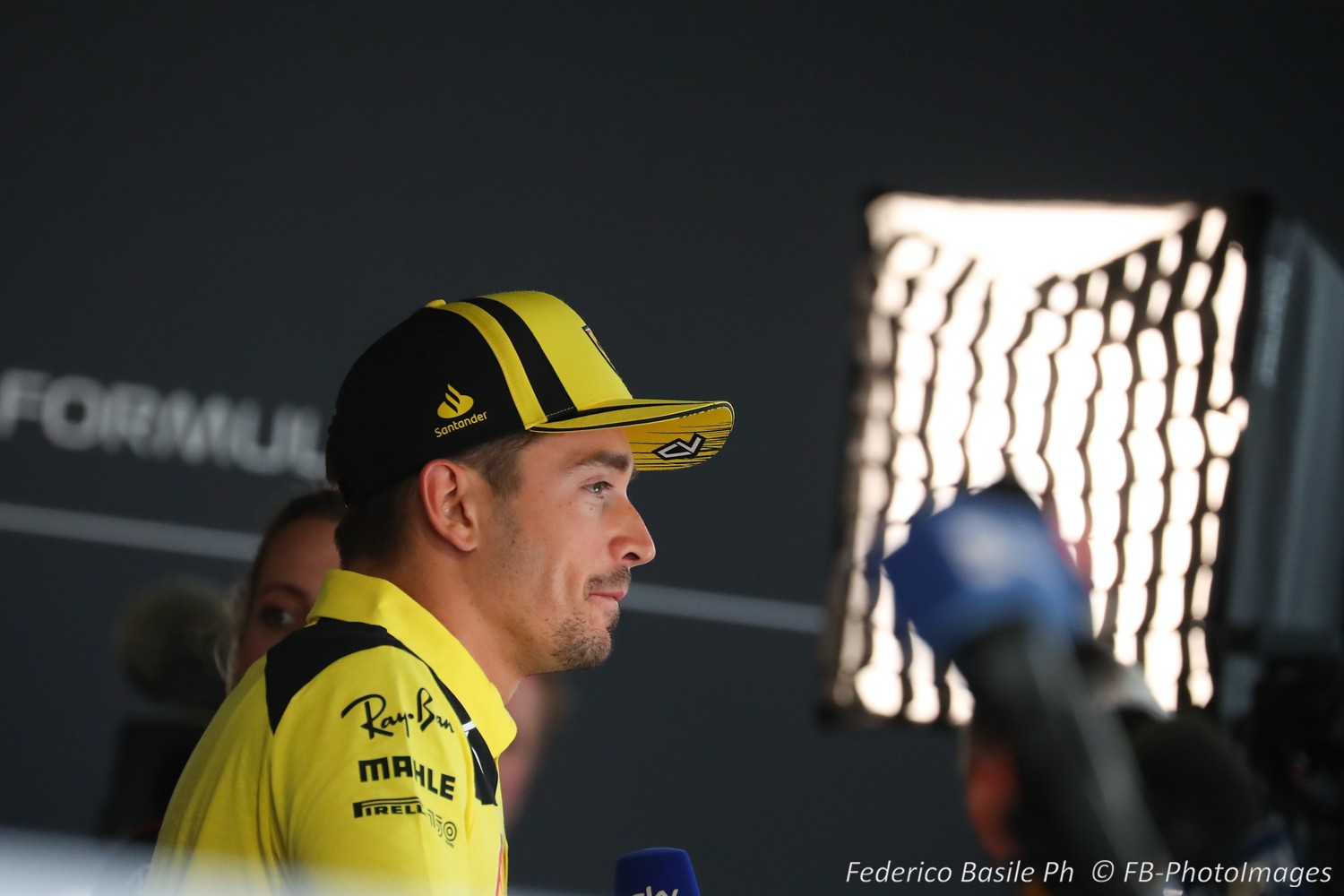 For his part, Ferrari team principal Binotto says he has been working hard since the competitive collapse at Spa-Francorchamps to "understand what happened".
To that end, the team is planning to do a back-to-back test in Monza practice of the most recent floor upgrade that made its race debut at Paul Ricard.
"Right from there, the drivers began to complain about the balance of the car and Leclerc made a mistake," he told Sky Italia.
It's also a big weekend for the Italian, as Ferrari marks Monza's 100th anniversary with special yellow branding in the presence of CEO John Elkann.
"The responsibility is high," Binotto admitted, "because expectations from Ferrari are high. A mistake from us is different to a mistake from the others."
He effectively admits, however, that the 2023 title is no longer realistic.
"The goal is to grow and try to compete," said Binotto. "This year we were competitive, but we made mistakes. That's what we need to correct for the future.
"My main concern is growth, then victory."