F1: Verstappen leads Leclerc in final Monza practice
Before a packed house at Monza, championship point leader Max Verstappen turned the fastest lap in final practice for the Italian GP with a lap of 1m21.252s.
Verstappen has to take a 5-place grid penalty because he took a new internal combustion engine for this race, but appears to have the speed to win anyway.
Charles Leclerc was 2nd quick in the #16 Ferrari, 0.347s behind the Dutchman.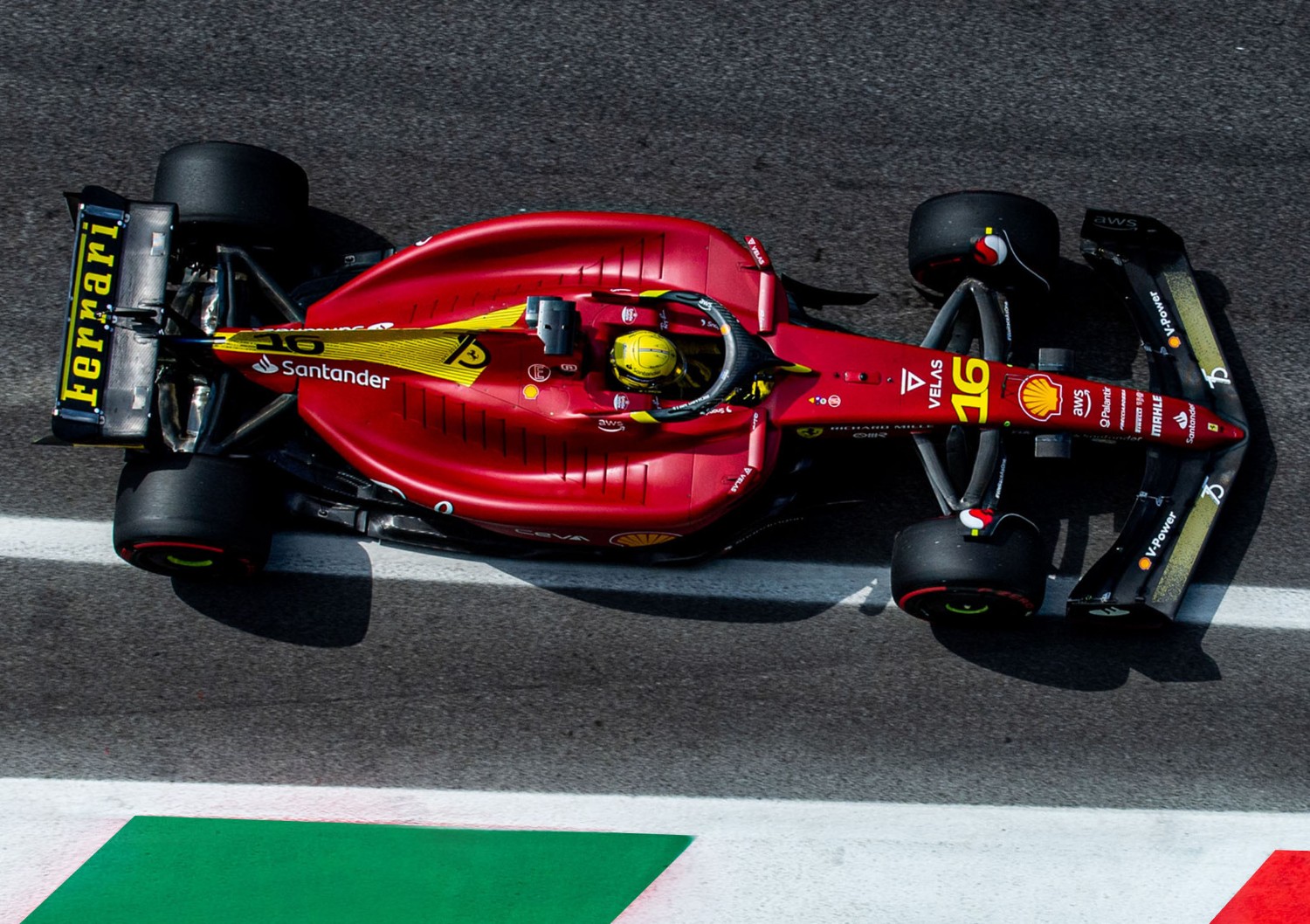 Sergio Perez turned a fast lap late to slot in 3rd quick, 0.596s behind his teammate.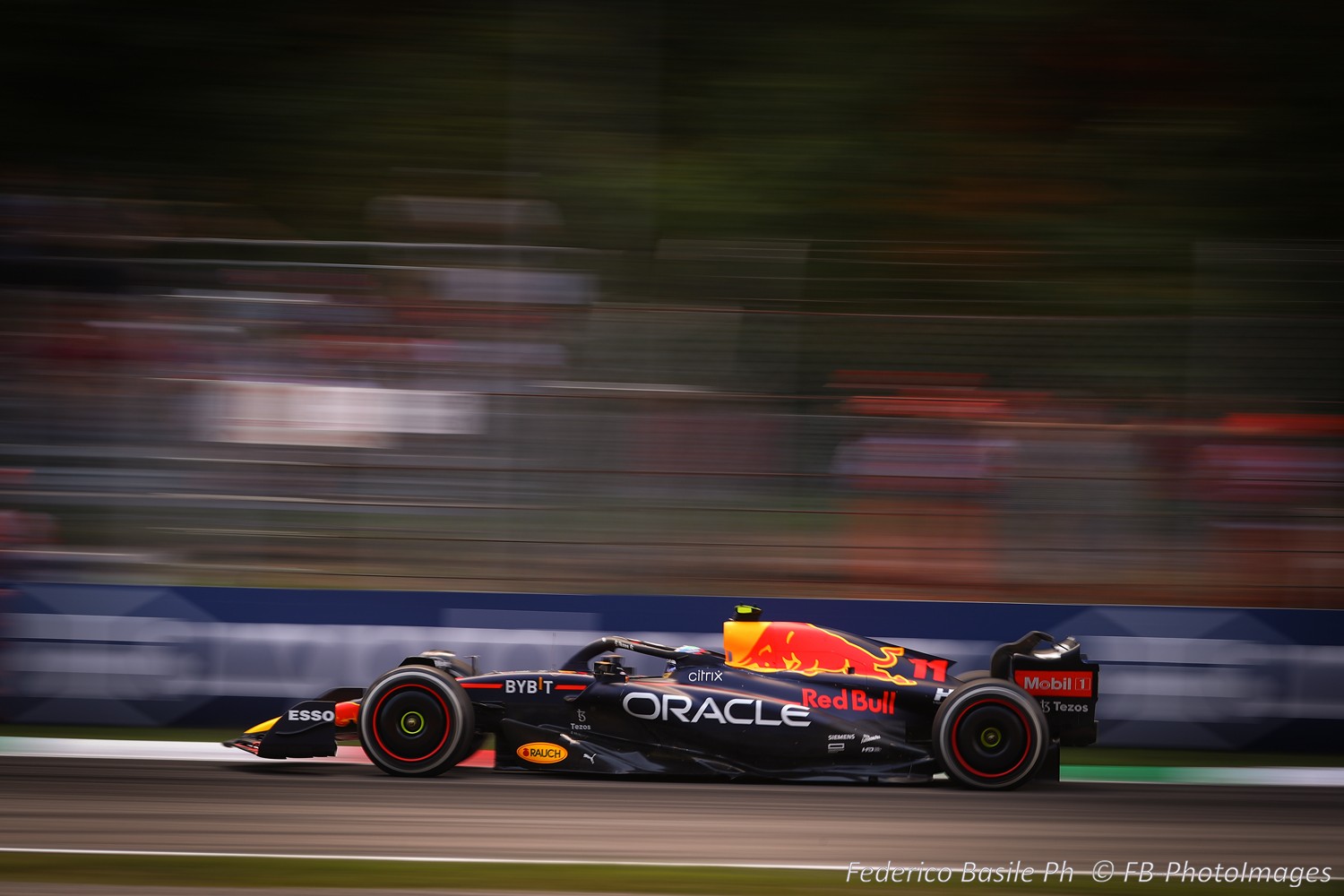 Carlos Sainz Jr. was 4th in the #55 Ferrari, 0.645s behind, while Fernando Alonso rounded out the top-5 for Alpine.
So after yesterday was the Ferrari show, today was all about the Red Bull of Max Verstappen. The Dutchman finished an impressive 0.347s ahead of Leclerc out there, and would be favorite for pole if he didn't have grid penalties this weekend.
Mick Schumacher has had to take another gearbox and as such, is another driver with a grid drop. That makes nine drivers so far.
The big news from FP3 through was the fact that de Vries is driving for Williams for the rest of the weekend after Albon was diagnosed with appendicitis earlier today. It's his first full f1 weekend, and he's about to head into his first F1 qualifying session.
Practice 3 Results
| | | | | | | |
| --- | --- | --- | --- | --- | --- | --- |
| POS | NO | DRIVER | CAR | TIME | GAP | LAPS |
| 1 | 1 | Max Verstappen | Red Bull Racing Honda | 1:21.252 | +0.000s | 19 |
| 2 | 16 | Charles Leclerc | Ferrari | 1:21.599 | +0.347s | 14 |
| 3 | 11 | Sergio Perez | Red Bull Racing Honda | 1:21.848 | +0.596s | 25 |
| 4 | 55 | Carlos Sainz | Ferrari | 1:21.897 | +0.645s | 16 |
| 5 | 14 | Fernando Alonso | Alpine Renault | 1:22.306 | +1.054s | 17 |
| 6 | 4 | Lando Norris | Mclaren Mercedes | 1:22.319 | +1.067s | 18 |
| 7 | 63 | George Russell | Mercedes | 1:22.357 | +1.105s | 24 |
| 8 | 22 | Yuki Tsunoda | Alphatauri Honda | 1:22.430 | +1.178s | 27 |
| 9 | 31 | Esteban Ocon | Alpine Renault | 1:22.506 | +1.254s | 17 |
| 10 | 44 | Lewis Hamilton | Mercedes | 1:22.567 | +1.315s | 21 |
| 11 | 24 | Zhou Guanyu | Alfa Romeo Ferrari | 1:22.657 | +1.405s | 13 |
| 12 | 10 | Pierre Gasly | Alphatauri Honda | 1:22.755 | +1.503s | 21 |
| 13 | 6 | Nicholas Latifi | Williams Mercedes | 1:22.776 | +1.524s | 18 |
| 14 | 45 | Nyck De Vries | Williams Mercedes | 1:22.869 | +1.617s | 21 |
| 15 | 3 | Daniel Ricciardo | Mclaren Mercedes | 1:22.871 | +1.619s | 19 |
| 16 | 77 | Valtteri Bottas | Alfa Romeo Ferrari | 1:22.950 | +1.698s | 26 |
| 17 | 5 | Sebastian Vettel | Aston Martin Aramco Mercedes | 1:23.104 | +1.852s | 20 |
| 18 | 20 | Kevin Magnussen | Haas Ferrari | 1:23.203 | +1.951s | 16 |
| 19 | 47 | Mick Schumacher | Haas Ferrari | 1:23.392 | +2.140s | 7 |
| 20 | 18 | Lance Stroll | Aston Martin Aramco Mercedes | 1:23.739 | +2.487s | 16 |