Rumor: Alfa Romeo to move from Sauber F1 to Haas F1 in 2024
(9th Update)
Alfa Romeo will leave Sauber at the end of this season, but will remain in F1 next year: it will rename the Haas Ferrari power units.
Alfa Romeo will remain in Formula 1 per our rumor below and per the Italian version of Motorsport.com
At the end of this season, the agreement signed with Sauber in November 2017 will end.
According to information gathered by Motorsport.com (currently not confirmed by the parties involved) and exactly what we originally rumored many months ago,  Alfa Romeo next year will be linked to Haas with a 'rebrand' of the Ferrari power unit.
The engines used by the team will be renamed Alfa Romeo, thus ensuring a presence on the race tracks in a different guise than the previous operation.
---
June 9, 2023
Haas Formula One team principal Günther Steiner has revealed to BlackBook Motorsport that there is "no intention to change the [Haas] team name" amid rumors of a partnership with Alfa Romeo.
Speaking exclusively to BlackBook Motorsport, Steiner suggested that, if any agreement was reached with Alfa Romeo, it would not be similar to the Italian marque's current naming rights deal with Sauber Motorsport.
"We have no intention to change the team name," he said. "Haas will stay Haas, and MoneyGram will be the title sponsor."
At the end of last season, the US team signed a five-year deal with MoneyGram worth a reported US$20 million per year, which also complicates any potential tie-up with Alfa Romeo.
"Steiner acknowledges we are the sole title sponsor for the next five years," Greg Hall, chief marketing officer of MoneyGram, told BlackBook Motorsport. "If Alfa Romeo wants to join, we'd fully welcome that. They would be a proud sponsor of the MoneyGram Haas F1 Team."
---
June 2, 2023
(GMM) Haas could become the new Formula 1 home for Alfa Romeo.
Alfa Romeo is leaving Sauber – where the Ferrari-linked Italian carmaker is currently naming sponsor – at the end of the year because the Swiss team is in the process of being taken over by Audi.
In Barcelona, Haas boss Gunther Steiner confirmed rumors of talks with Alfa Romeo CEO Jean-Philippe Imparato.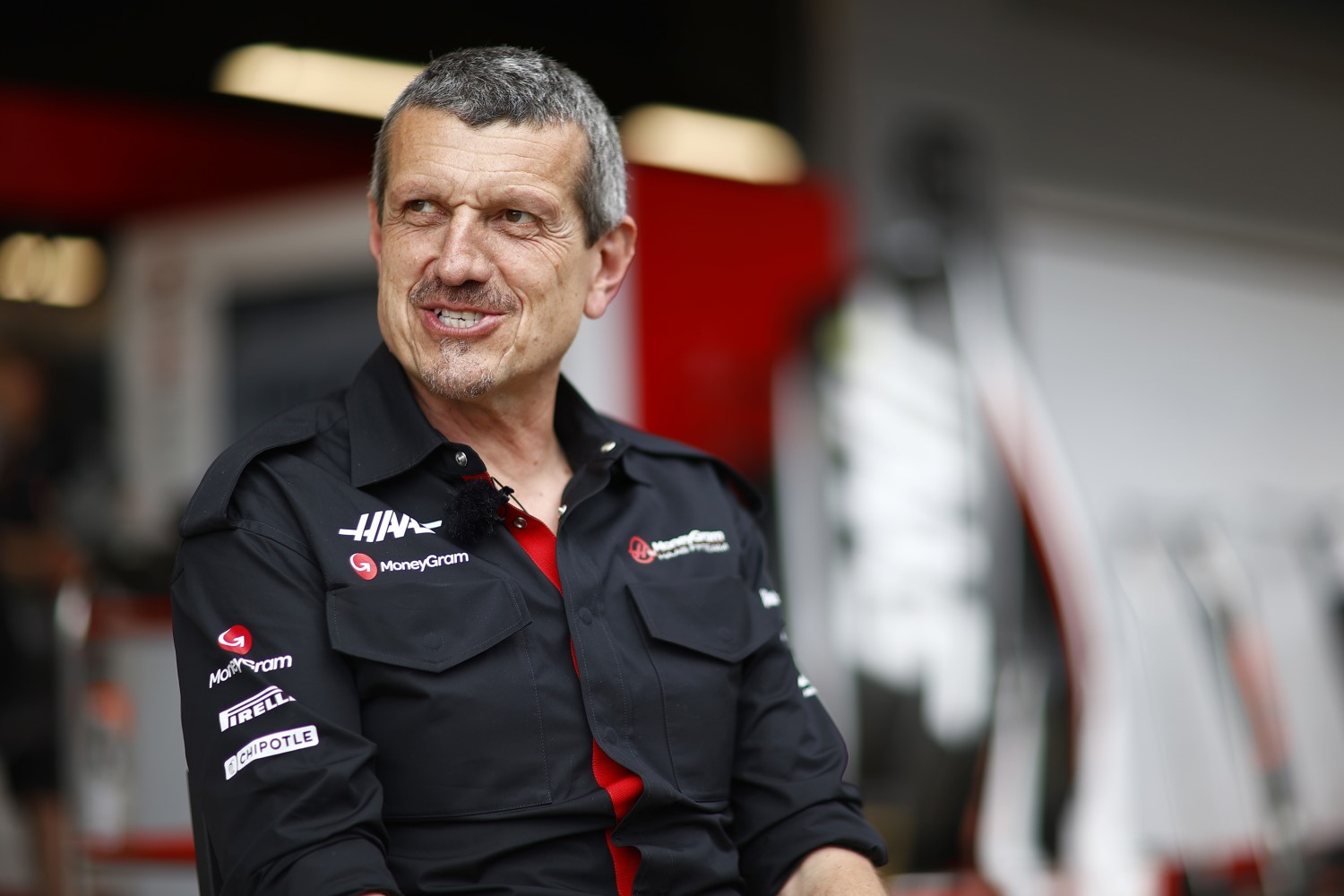 "They are considering options for what to do in the future," he said.
"They just came and asked how we are doing and what we planned to do next. It was an introductory meeting, nothing more because I didn't know the CEO before.
"He just said hello and that was it."
However, it would be a big deal for the small American team, who after ousting Nikita Mazepin's Russian dollars linked up with a new title sponsor – Moneygram – for 2023.
Steiner, a star of the Netflix series and with a new book selling well, says he is a big fan of Formula 1's controversial 'Americanisation' and resultant popularity boom.
"I don't think everyone has to like it, but it's 2023 and there are people who want something more," he told Diario Sport.
"Long-time fans don't need it, they just want to see the race, but I think young people want see more. In the United States, half of the Super Bowl is spectacle – that's why it's such a big event.
"We have 24 races a year, so if we always do the same thing people get bored. Now we have street circuits, night races, sprint weekends – always something different and exciting," Steiner added.
---
May 28, 2023
This rumor, which we broke last September, is close to becoming 'fact' with word that Alfa Romeo are set to join the Haas team starting in 2024.
The deal is said to be worth $20 million per year for the American Haas team running Ferrari engines but with Alfa Romeo (owned by Ferrari) on the engine cowling.
---
February 19, 2023
We are upgrading this rumor from 'Speculation' to 'strong' today.
During an exclusive tour of the Alfa Romeo Sauber team's Formula 1 factory, RacingNews365 spoke with Alfa Romeo CEO Jean Philippe Imparato and Alfa Romeo chief strategy officer Cristiano Fiorio.
Both were very relaxed about the possible final season for Alfa Romeo in Formula 1, after the sponsorship deal concludes at the end of 2023.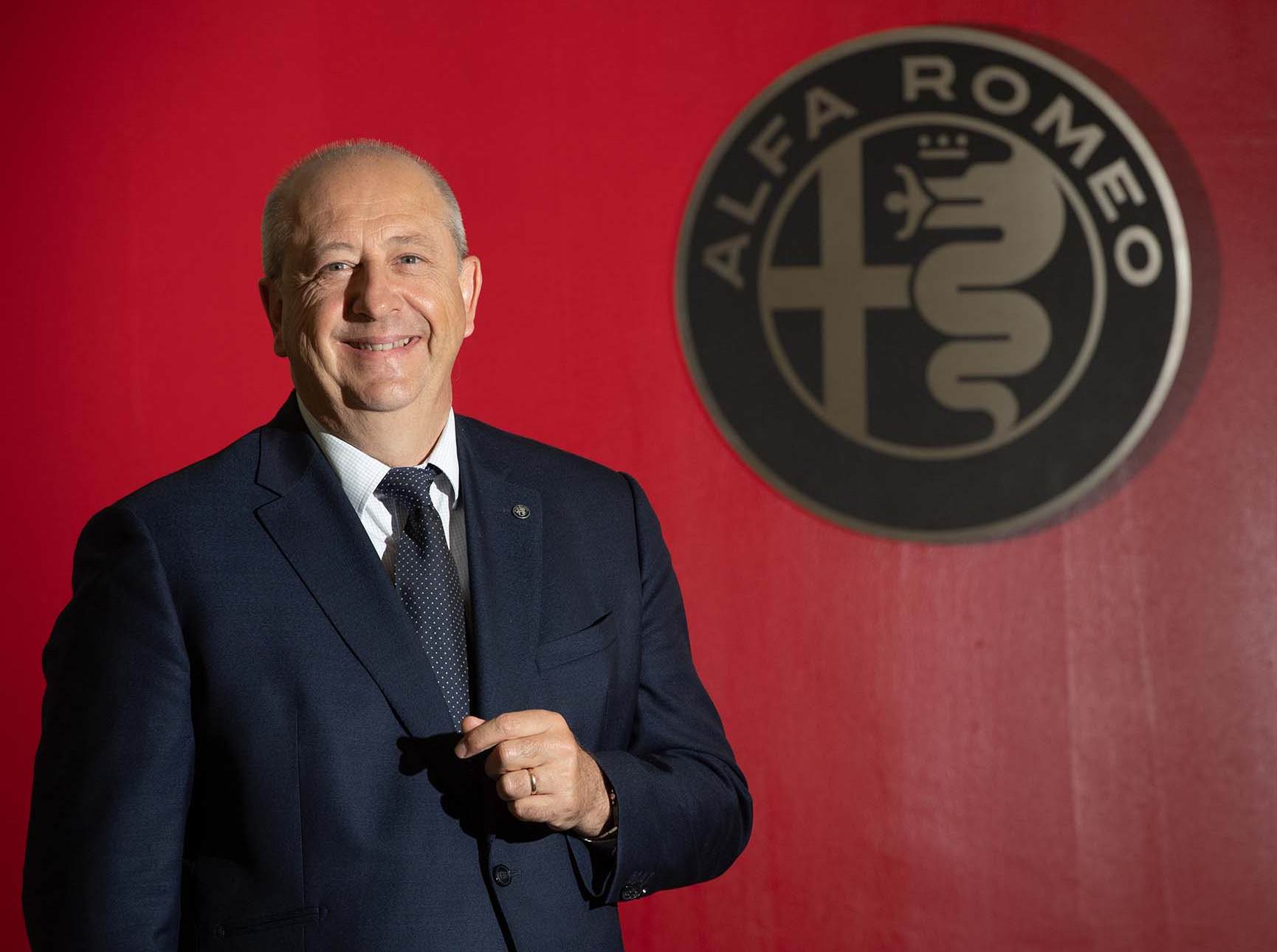 "That's life," Imparato replied when asked about Alfa's impending farewell.
"Although I must say, right away, that we are not yet sure if we will leave Formula 1 after this season.
"We will make a decision on that only at the end of June. Now we are actually still talking about a white paper, in terms of the future, that can still be filled in completely.
"We are looking at all the options in motorsport. At the end of June, our desire is to also communicate to the outside world what we can do.
"Based on our DNA, it is very interesting for us to continue to have a presence in motorsport, and so we have to weigh where we want to be present in motorsport. Everything is on the table right now for 2024 and of course everybody knows that we don't live in an easy world right now. There is a lot going on, inflation, war, regulations.
"That's why we have to make the best decision."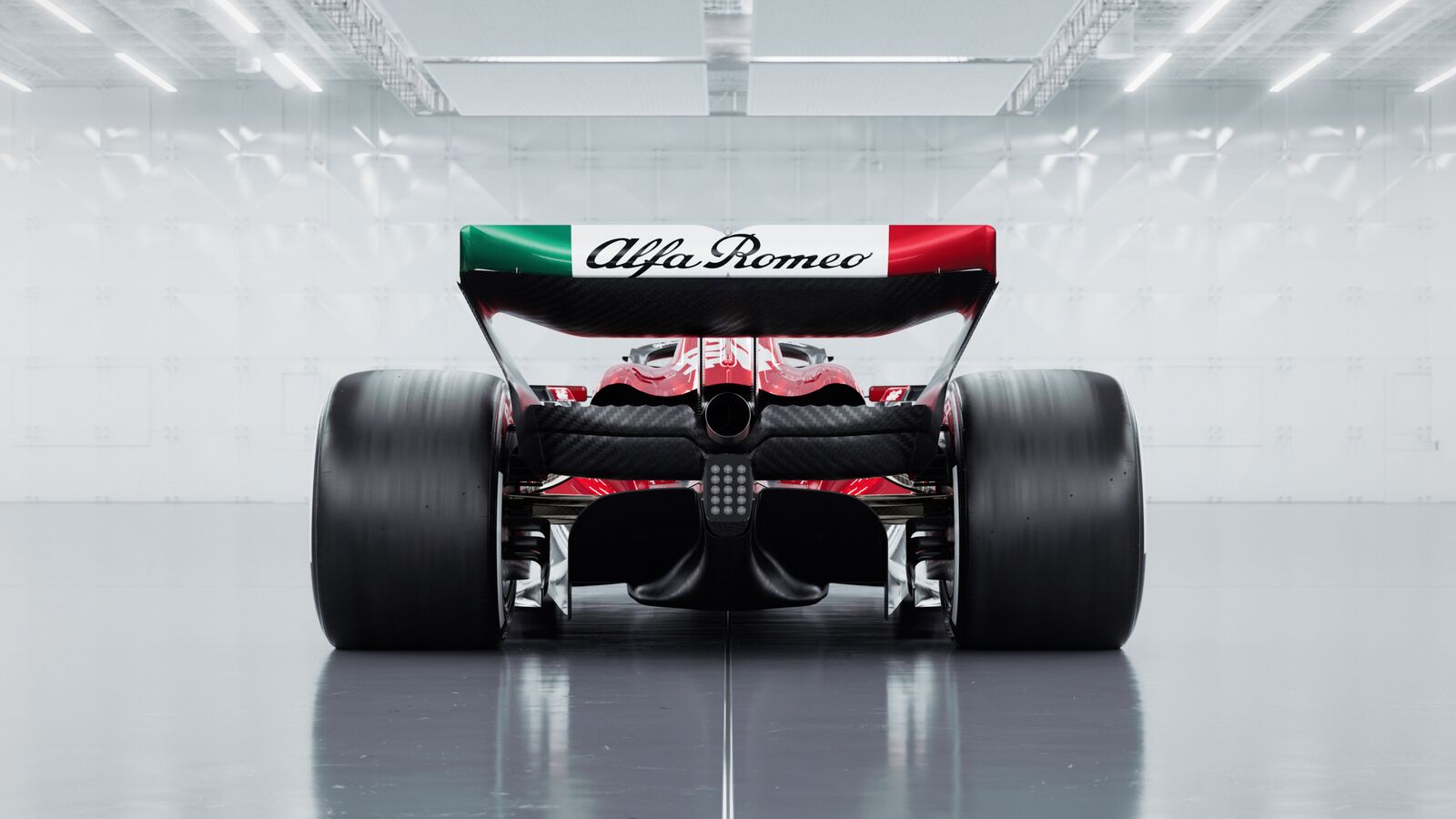 "Last year we made a nice video series about the team, showing a lot of us. We are currently thinking about a sequel to this series, because even Netflix enjoyed our series," Fiorio told RacingNews365.
"They indicated that they found it interesting, and of course we told them that we will not be competition for them. On the contrary, we are doing everything we can to make the sport even bigger, just as they are.
"Above all, we also want to stay close to our roots, which is why Monza is an important venue for us, since our roots are in Italy.
"There we will also come up with an important announcement. In addition, every GP is important for us, precisely because we operate in all countries. Every market is important and therefore in every country where a GP is run, our department has to organize an activation in that specific country.
"Jean Philippe himself just gave that example very well with the example of Zhou doing the activation of us on location in China."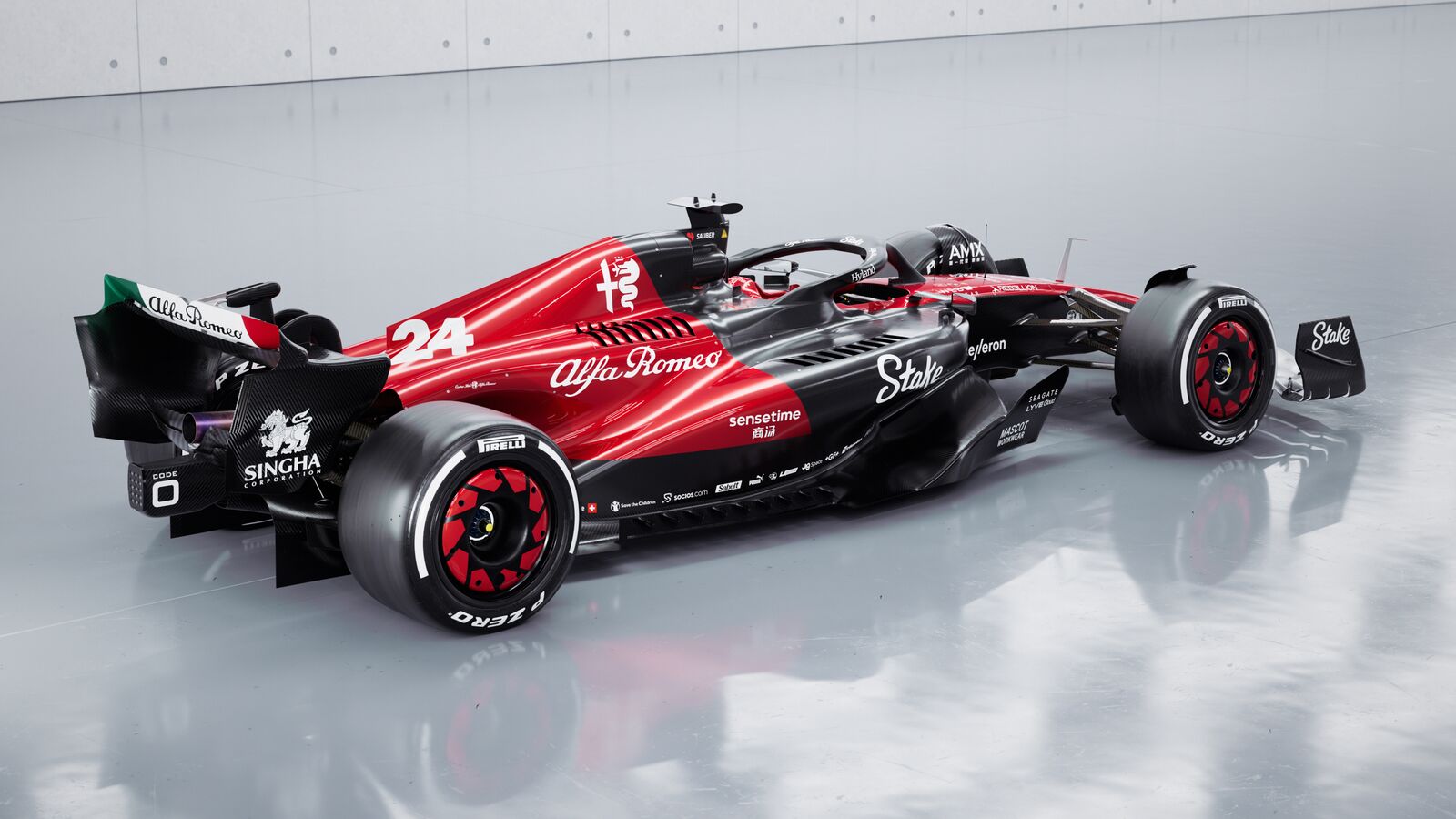 "That fits into the strategy Jean Philippe has in mind with Formula 1. He indicated to us when we started in F1 that we needed to do the most effective marketing around the partnership in Formula 1. For us, F1 is the most important activation of our marketing strategy."
"For us, Formula 1 is the goal and that's why we are totally focused on F1 and the marketing strategy is designed accordingly," adds Imparato.
"After all, we cannot invest unlimited money, and so we have to be as effective as possible and we have to focus."
"America is a great example of that," Fiorio jumps in.
"We have three races there, in three different cities and states. As a result, you have to be specific in that market as well. Miami, for example, is a very important GP for us, because almost 20% of our sales in America are in Florida – the state where Miami is located.
Indeed, the series is enjoying "explosive" growth in America, Imparato keen to "continue to work on scenarios.
"But for the second quarter we are not making a decision yet. Let's focus on this year, try to finish higher than last year, but I would also be satisfied if we finish in the same position as last year," he said, describing the sixth place the team secured in the 2022 Constructors.'
"That's because we always want to win, but we don't want to put too much pressure on our drivers. They are already under enough pressure, so I don't put extra pressure on them," he adds.
"I think it's especially important that the people on the team also have fun, that's important in my eyes because with the amounts of money going around in this world, it's at least important to have fun.
"So let's say as a goal [for 2023] P6 [in the Constructors'] and have fun."
It sure sounds like they want to stay is F1 and the only other team running Ferrari engines (Ferrari and Alfa Romeo are both owned by Fiat) besides Ferrari itself, will be Haas.
---
February 9, 2023
This rumor is upgraded to 'speculation' from 'false' today.
Alfa Romeo's CEO still isn't sure if the Ferrari-linked Italian carmaker will stay in Formula 1 beyond 2023.
After the season finale this year, the naming deal with Sauber expires.
"We have gone our separate ways," Alfa Romeo CEO Jean-Philippe Imparato, referring to the Swiss-based team's 2026 works deal and buyout by Audi, said.
"We have to choose now which category of motorsport we remain in," he added.
"Alfa Romeo's DNA is motor racing. At the same time, we need to be realistic about the economic impact of our racing program, so we have not yet decided what steps we will take."
What he is ruling out is buying into another Formula 1 team.
"I can't even think of such a big investment," Imperato insisted. "With the money that would be needed to buy a team and grow it, you could do something completely different – like a new road car.
"Investing all our money in motor racing doesn't fit with our vision."
Having said that, he says the return on investment of the naming deal at Sauber has been "20 times" the cost.
Therefore, staying in F1 as a sponsor cannot be ruled out.
"We'll be talking about it in June," the CEO reveals. "We'll make a decision internally at the end of May and then announce it either at the Le Mans classic or the British GP or both.
"I love motorsport, and I know that Formula 1 is preeminent. I also love the history of Alfa Romeo, and that history belongs to Formula 1 and to sports cars."
---
October 27, 2022
This rumor is downgraded to 'false' today.
Carlos Tavares, the CEO of Alfa Romeo's parent company, says the brand will simply leave Formula 1 at the end of the 2023 season.
Even prior to Wednesday's news about Sauber teaming up with Audi for the new engine rules in 2026, it was known that the Swiss F1 team would part ways with naming sponsor Alfa Romeo late next year.
And now Tavares, head of Alfa Romeo owner Stellantis, says he is comfortable with the news.
"You have to look things objectively," he told the French sports daily L'Equipe.
"The partnership we had with Sauber was a quality agreement which was very well negotiated by my predecessor. We used it very well through the recovery period of the Alfa Romeo brand in the market.
"Today, the brand is very profitable and in full revival. The conditions are changing and we have no desire at all to put into F1 the enormity of the resources that will be invested by some of our competitors.
"So we withdraw, cleanly and kindly."
It is believed Audi, owned by Volkswagen, will buy a full 75 percent of Hinwil-based Sauber – with the transaction rumored to be done 25pc at a time over the next three years.
Tavares said of the Sauber-Alfa Romeo collaboration: "We used F1 more with this partnership with Sauber than they used us. From that point of view, everything that happened is rational.
"The job is done. We are going to come back to another discipline, which has not yet been decided. Jean-Philippe Imparato, the boss of Alfa Romeo, will submit his options to me.
"But one thing is certain – the brand will be present in motorsport after 2023, when our agreement with Sauber ends. Given the history of the brand, it's a no-brainer," he said.
Formula 1 and the FIA welcomed Wednesday's news of the Sauber-Audi collaboration, as did the Swiss team's founder Peter Sauber.
"It's a big day for my former team," said the 79-year-old. "I can well imagine that the Audi-Sauber project will outlast me."
Audi's F1 project chief, Adam Baker, ruled out getting the collaboration started before 2026.
"No. It will not be before 2026," he told Marca sports newspaper.
Indeed, work is underway on the expansion of Audi's Neuburg facility, where the Formula 1 engine will be designed and built.
That will mean the Audi-Sauber partnership operates completely outside of the mainstream motorsport hub in England.
"Look at Ferrari," said Baker. "They also do it, and it has gone well for them.
"You can be competitive outside the United Kingdom because we also have people with great technical competence, and it is interesting and stimulating for the region and for Germany to have a team there again." (GMM)
---
October 26, 2022
This rumor is upgraded to 'strong' today.
The word in Austin was that Alfa Romeo will likely transfer to the Haas from 2023– logical given their shared Ferrari powertrains.
Coincidentally, Alfa Romeo and new-for-2023 title sponsor Moneygram share the same red/white/black colors.
---
September 26, 2022
(GMM) Sauber's current title sponsor Alfa Romeo has already announced its departure at the end of 2023.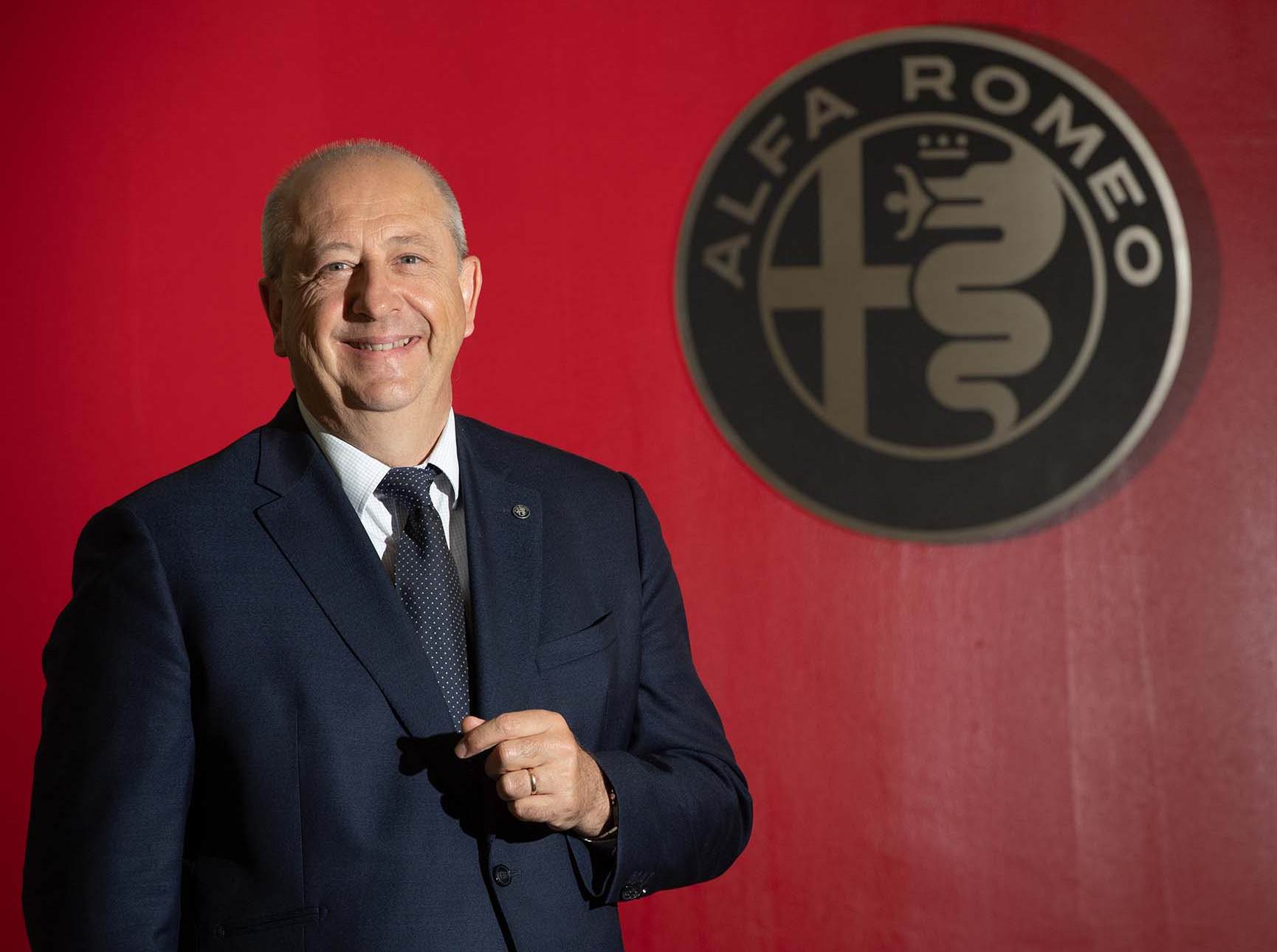 There are rumors that Alfa Romeo may instead team up with Haas from 2024.
"I am completely open to everything," said Alfa Romeo CEO Jean-Philippe Imparato.
"There is absolutely nothing that is definite for 2024," he added.
"Today, I am focused on 2022 and 2023 and in the coming months we will be ready to study the options for 2024, 2025 and 2026.
"What is very clear is that we will never be with any other engine other than Ferrari if we do stay in Formula 1."
So that leaves no other choice – if they stay in F1, it will be with Haas.
---
September 15, 2022
A rumor in the Monza paddock is that Alfa Romeo wants to do a similar deal it had with Sauber, with the Haas F1 team starting in 2024.
Both Sauber and Haas use Ferrari engines, and with Sauber being bought out by Audi, Sauber and Alfa Romeo had to sever their ties after 2023.
So, although word is that the Haas team has lined up a new primary sponsor deal for their sidepods for the next several years, that does not preclude the Alfa Romeo name appearing on the engine cover of the Haas car, even though, like with Sauber, it's a Ferrari engine underneath on the bonnet.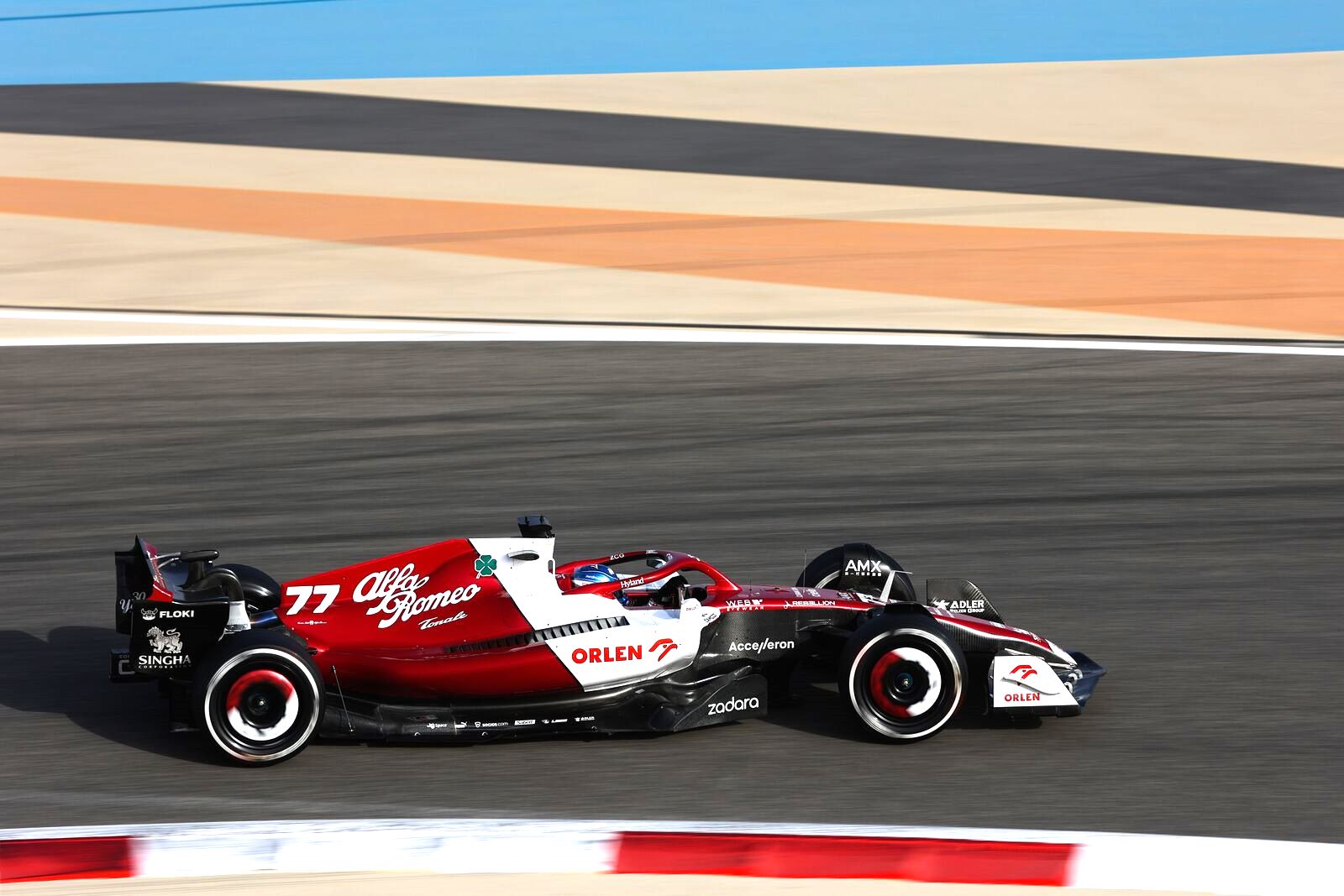 Alfa Romeo's parent Stellantis (PSA Peugeot-Fiat Chrysler) has plenty of shareholders in common with Ferrari. The Ferrari President John Elkann is also President of Stellantis.
Alfa Romeo CEO Jean-Philippe Imparato was trackside at Monza for the Italian GP and he credited the late Ferrari president Sergio Marchionne for the "exceptional" Sauber-Alfa Romeo collaboration.
"The return on investment is the highest in the paddock," he told La Gazzetta dello Sport.
As for what comes next for Alfa Romeo in terms of motor racing activities, Imparato isn't sure.
"In this situation with global warming and a war taking place just an hour and a half flight from Monza, we would be idiots to make plans for five years," he said.
"Let's leave the options open," the Alfa Romeo CEO added.
"All the options are on the table," Imparato repeated.