Rumor: Agustin Canapino to fill 2nd Juncos IndyCar seat – Fact
(2nd Update)
This rumor is upgraded to 'fact' today with the following announcement:
Juncos Hollinger Racing (JHR) is pleased to confirm Argentine racing star Agustín Canapino will join its NTT INDYCAR SERIES driver line-up in 2023.
The 32-year-old will drive the team's No. 78 Dallara-Chevrolet and will partner Britain's Callum Ilott. Canapino will be the first driver from Argentina to contest a full season in America's premier open-wheel series since Juan Manuel Fangio II drove in INDYCAR 25 years ago.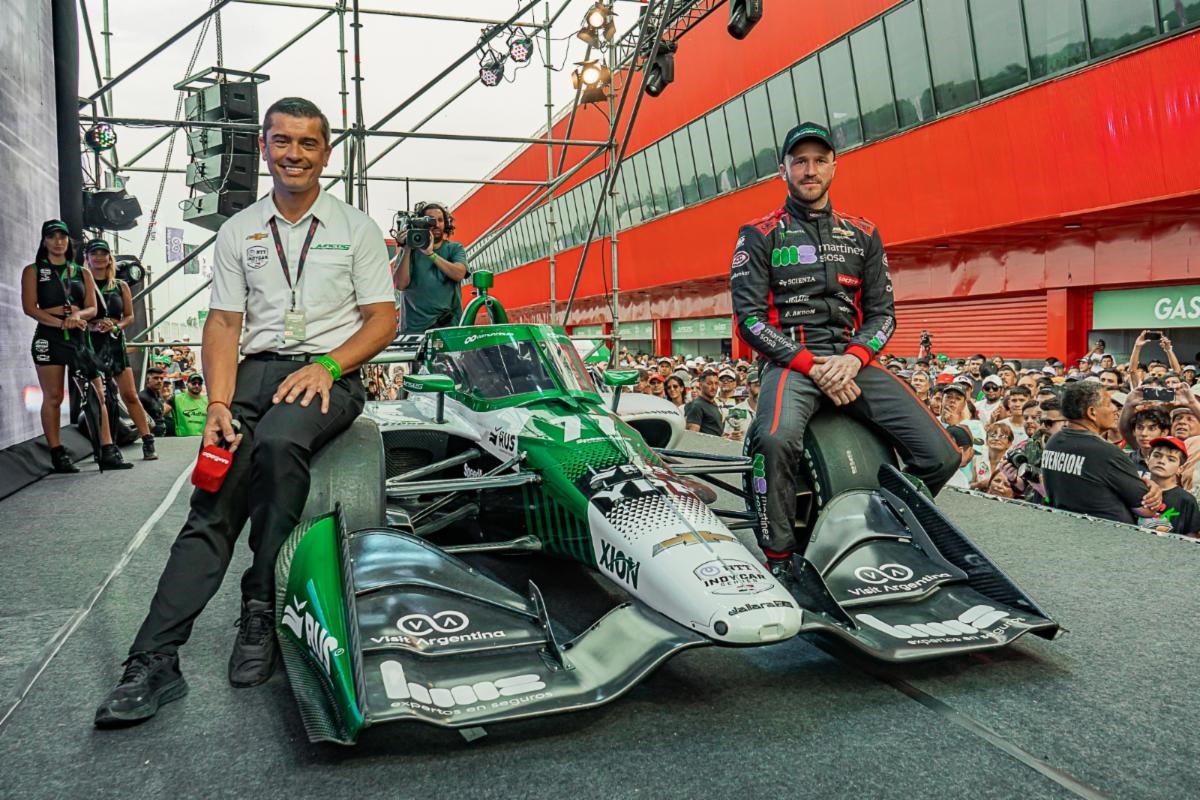 Canapino is one of Argentina's most successful drivers and steps up to INDYCAR after claiming 15 national championships in his homeland – winning multiple titles in the Super TC2000, Top Race V6 and Turismo Carretera categories.
He has previous experience as a JHR driver, having raced for the Indianapolis-based team in 2019 when he formed part of its Cadillac DPi entry at the Daytona 24h and the 12 Hours of Sebring.
Canapino got his first taste of the current generation INDYCAR when he successfully completed a private test with JHR at Sebring International Raceway in October.
Speaking about his NTT INDYCAR SERIES move, Canapino is relishing the challenge that lies ahead and is looking forward to continuing his racing career with Chevrolet power – a brand he's had a successful association with for many years.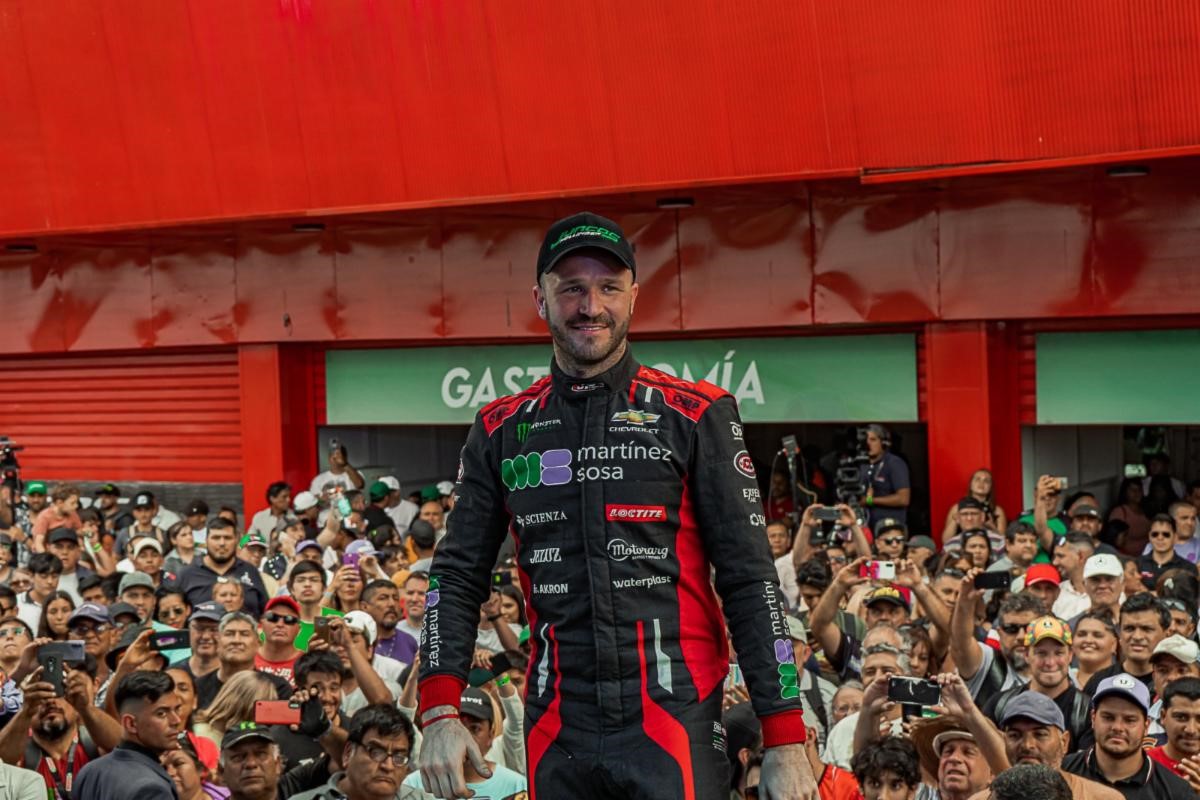 He said: "For me, this is a great opportunity, so I am very grateful to Ricardo Juncos, Brad Hollinger, and all the sponsors that are making this possible. I'm going to do my best in every moment to get the best possible results."
"I'm going in with my mind set on learning and going step-by-step, but I'm also focused on evolving throughout the season. The goal is to finish the races, get to know the car, and the circuits – especially the ovals."
"INDYCAR is the most competitive and difficult category in the world, and the cars are the most demanding and require the maximum effort and preparation on my part. I am happy to take on this challenge and I'm motivated to perform well and repay those that have trusted me with this opportunity."
Ricardo Juncos, JHR founder and Team Principal, is delighted to confirm a two-car NTT INDYCAR SERIES entry in 2023 and believes Canapino's race-winning pedigree will be a huge asset as he bids to write a new chapter in his career during the upcoming season.
"To be able to communicate this news today is incredible for me and my team. It has been more than 20 years since I came to North American motorsports. It has been a long road of uninterrupted hard work in which I have been fulfilling different dreams, and to see this particular one becoming a reality is truly incredible," he explained.
"After a complete analysis of each of the driver options we had to drive our No. 78 car, we have made the decision that Agustín Canapino is the right choice. Both Brad [Hollinger] and I have full confidence in his ability."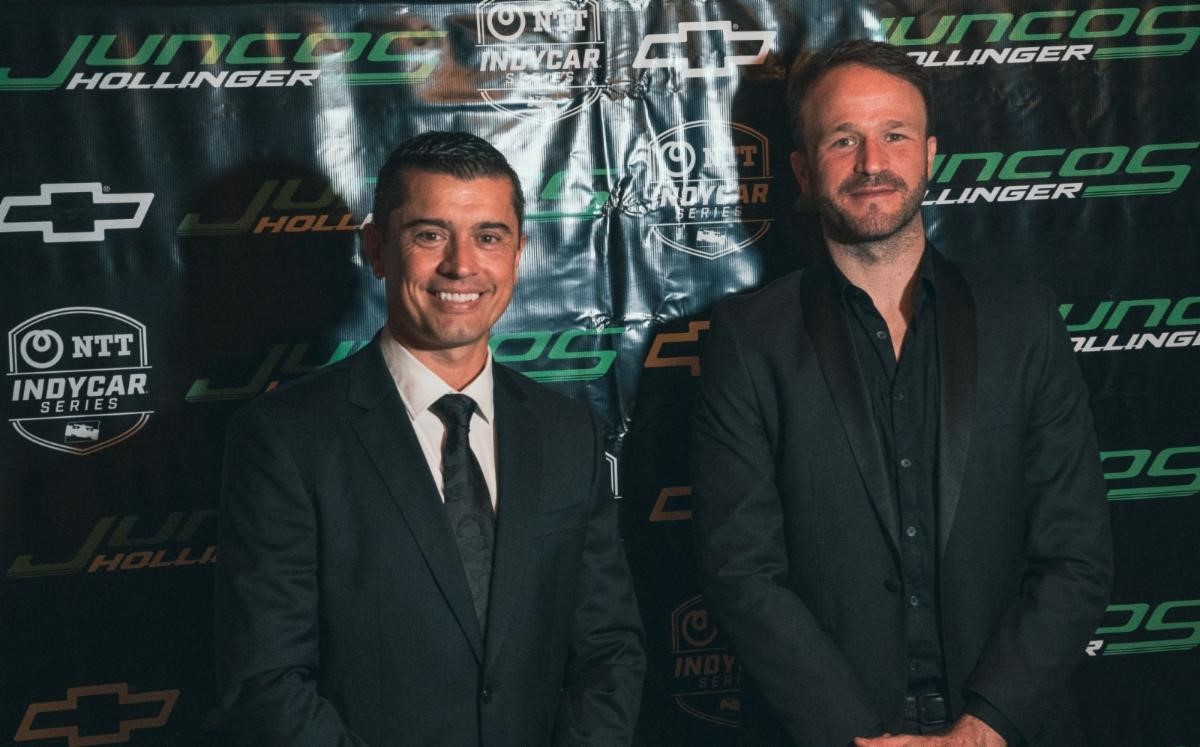 "With a very successful racing career in Argentina behind him, he exceeded all expectations when he trained at Sebring, and he's confirmed that talent with what we've seen in his driving since."
Fellow team owner Brad Hollinger is excited to see what JHR's new INDYCAR driver pairing of Canapino and Ilott can achieve, with the former taking his place on the grid as a determined rookie, and the latter having shown great promise during his first full season of competition on US soil during 2022.
"Callum demonstrated significant potential during his inaugural 2022 campaign as he surprised the field with his strong pace while learning every track. Partnering Agustín with Callum gives Juncos Hollinger Racing an extremely talented and proven driver lineup," he said.
"Agustin brings an unparalleled level of success in multiple race series to the team. His ability to adapt is exceptional and the significant experience he has accumulated winning multiple championships will complement Callum and the team nicely."
"We look forward to competing at the tip of the arrow this year with the goal of multiple podiums."
JHR's decision to give Canapino his INDYCAR chance comes after he and the team partnered to turn a series of exhibition laps and promote INDYCAR in Argentina at the end of last year.
The team and Canapino appeared at the Autódromo de Buenos Aires and the International Circuit of Termas de Rio Hondo during their 'INDYCAR Exhibition'. Their presence marked the first time an INDYCAR had been run in Argentina for 51 years and 75,000 fans (60,000 in Buenos Aires and 15,000 in Rio Hondo) packed the tribunes to witness the historical moment.
Ricardo Juncos believes the team's appearance has reignited his homeland's passion for INDYCAR competition and his ambition is to see the series return there in the near future. Argentina's last INDYCAR race was held at the Autodromo Ciudad de Rafaela in 1971, with Al Unser winning from Lloyd Ruby.
Having brought Argentina and INDYCAR closer together in recent months, Ricardo Juncos is also pleased to confirm a new collaboration between JHR and 'Visit Argentina' to promote the country to motorsports fans in North America during 2023.
He said: "I want to thank the main collaboration of INPROTUR [National Bureau of Tourism Promotion] which is the entity that promotes Argentina throughout the world and who, from the very first moment, believed in this project."
"Representing my country permanently and promoting tourism in Argentina throughout the INDYCAR series, including at the famous Indy 500, fills me with pride and is another dream come true."
Ricardo Sosa, Executive Secretary of INPROTUR said: "The presence of an Argentine driver again in INDYCAR represents a historical fact for the Argentine Republic. The work being done by the team led by another Argentinean in Ricardo Juncos should also be highlighted.
"The arrival of a car in this category to showcase our country and to be the main collaborators and make it possible for Argentina to continue growing with its international positioning, this time in the field of sports tourism, represents a fantastic opportunity."
"It is a historic moment for the country, a big step forward in motorsports and we should all feel proud to be part of this unique story while Argentina continues to show the incredible pool of drivers it has."
"Argentina is once again present in the INDYCAR series, and especially in the US market which is our main source of tourists from non-bordering countries. We are convinced this is the way forward, working together and positioning the sport with Argentina."
---
January 11, 2023
This rumor is upgraded to 'strong' today.
Juncos Hollinger Racing and Agustin Canapino will make a very important announcement at a press conference this Thursday, January 12th in Argentina.
---
September 23, 2022
32-year-old Argentina driver Agustin Canapino posted on Twitter that he spent two days at the Juncos Hollinger Racing shop getting to know the team, the IndyCar and getting a seat fitting.
The team needs a ride-buyer for the 2nd seat and Canapino could be their man.
No stranger to the team, in 2019 he drove the IMSA Juncos Racing Cadillac DPi car in the 24 Hours of Daytona and 12 Hours of Sebring. The team finished 8th at Daytona and 10th at Sebring.
2 días fantásticos en el @juncosracing, conociendo el equipo de IndyCar y haciendo la butaca.

¡Gracias @ricardojuncos por recibirme nuevamente y darme esta oportunidad! pic.twitter.com/qwRQTyYV27

— Agustín Canapino 🇦🇷 (@AgustinCanapino) September 22, 2022