Rumor: NASCAR to race in rain on short ovals
(Update)
This rumor is upgraded to 'fact' today.
There will be up to 15 races with rain tires next year. The move will provide NASCAR with some comfort, knowing there will be fewer races that will have a chance of being postponed.
"I think the overall goal is anything we can do to speed up the drying process, regardless of the technology, to allow us to get back to racing more quickly is a benefit to the fans," Nascar COO Steve O'Donnell said at the time. "We're always trying to innovate, and you saw that with what we've done around the track-drying system and that's worked out well.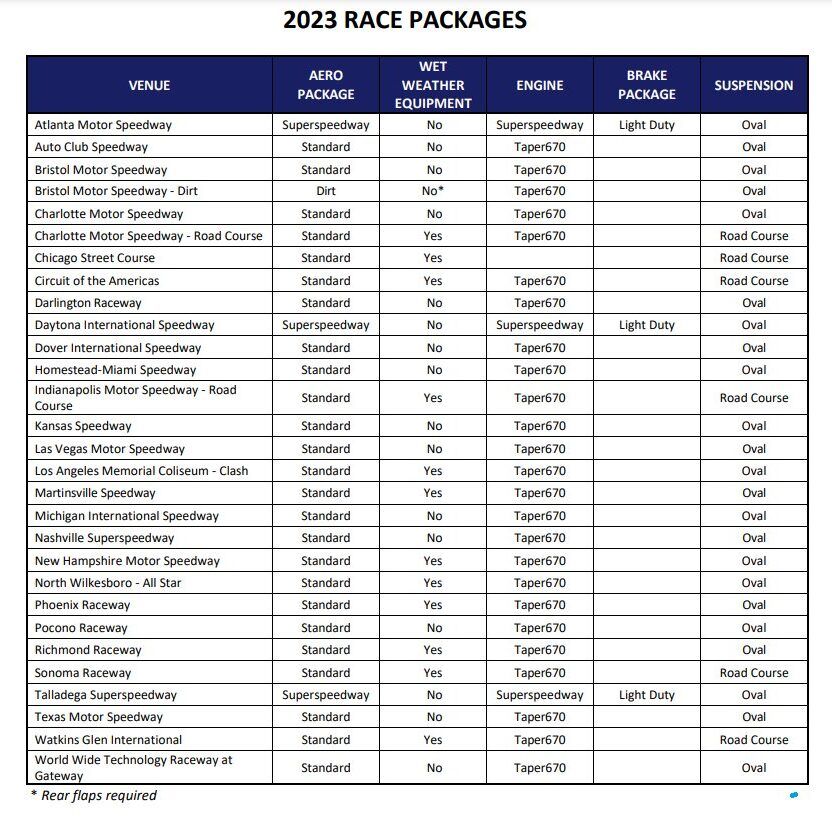 ---
October 17, 2022
According to multiple sources in the NASCAR paddock, the series plans to launch a wet weather package next year with wet tires for some short ovals. Like the pack used on street courses, it will include a windscreen wiper, flaps behind the wheels, rain lights on the back of the car and of course Goodyear rain tires.
Rain tires were discussed and tested prior to the NASCAR Next Gen car's debut. Now, our sources say NASCAR is moving forward with implementing this plan for certain short ovals in 2023. One development in the package that will be seen in 2023 is an updated rain light. It still flashes in wet weather conditions but is now solid when the driver applies the brakes, a big help when visibility is poor and the driver can't tell when the car in front is starting to brake. There are two rectangular lights mounted in the rear window and two lights mounted below between the rear bumper and the diffuser.
Standing water will still delay a race start as it is dangerous to hit at high speed regardless of the track. We can expect this new wet surface solution to help the track surface dry quickly once the race turns green. The wet tires are unlikely to stay on the cars for long as teams will have to switch to slicks once a dry line starts to form, both for the speed advantage and the increased wear of a wet tire on a dry track. This appears to be an advantage for NASCAR in several ways, allowing them to lose less time in the televised broadcast window and start a race earlier in rain delays. It also allows for additional strategy on some of those short ovals when starting a race on wet tires. Source : www.roadandtrack.com
Wondering how they get the vehicles to and from the racetrack? With vehicle shipping companies like a1autotransport.com.