F1: Streetwear sponsors Haas team With Palm Angels Collaboration
Italian streetwear label Palm Angels the latest brand to take advantage of the motorsports' widening appeal, collaborating with American Formula 1 team Haas.
While details of what the collaboration will produce have not yet been revealed, the brand, which was founded by Francesco Ragazzi in 2011, said it will function as "EntArtainment Curator" for the Haas team as part of an ongoing partnership.
Palm Angels' remit will encompass the creation of images, events and also products, a Palm Angels spokesperson said. The partnership will launch in early 2023 at the beginning of next year's season.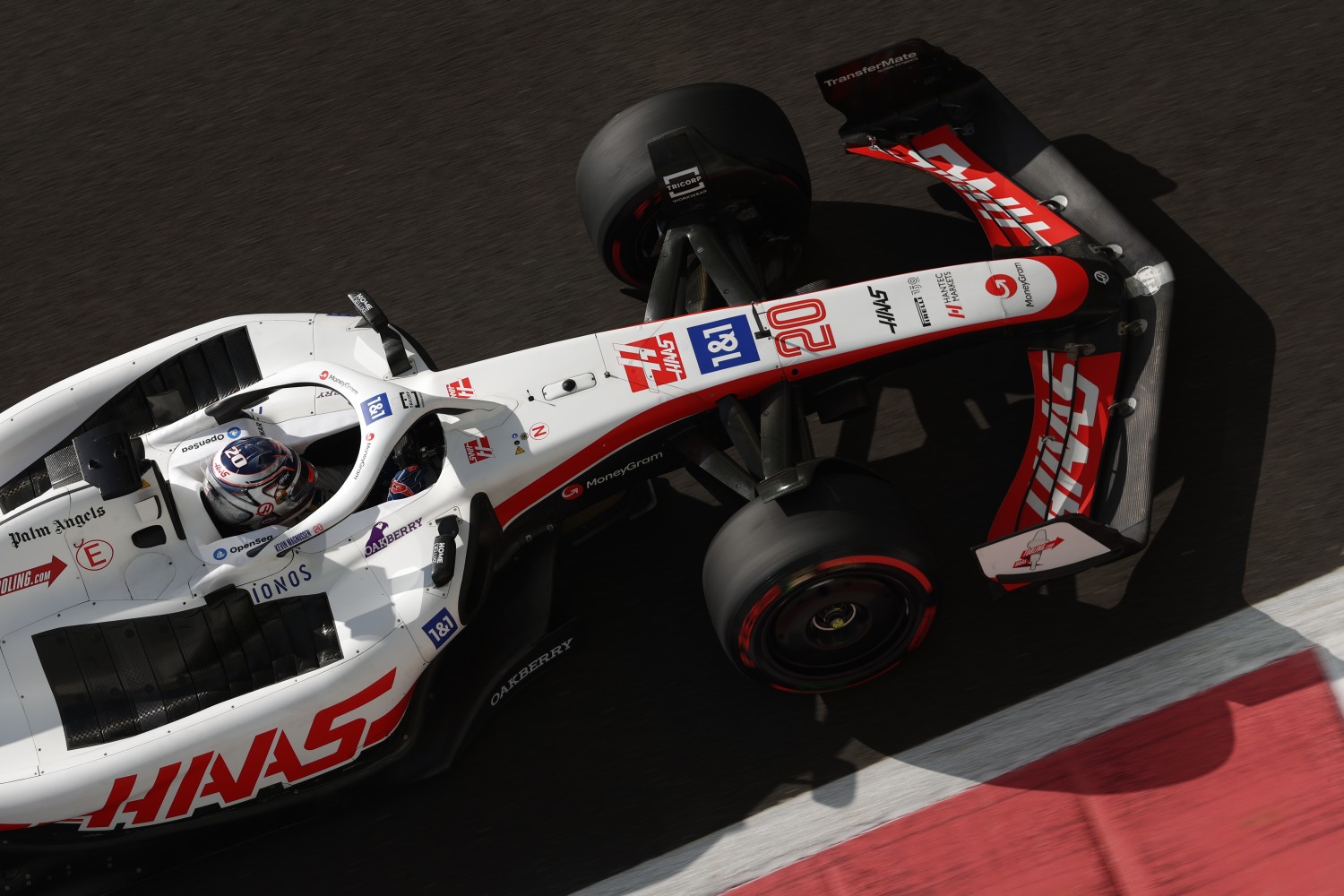 "I'm excited to welcome Palm Angels to the Haas F1 Team and I know it's a partnership that will bring a totally different dynamic into the Formula 1 paddock," Guenther Steiner, Haas' team principal, said.
Ahead of the 2023 FIA Formula 1 World Championship, Palm Angels will become the official EntArtainment Curator of Haas F1 Team, with visibility on the VF-23, driver overalls and garage and hospitality branding, as well as across owned channels.
Haas F1 Team will also work with Palm Angels to activate across key markets throughout the season specifically on the Miami, Italian and Las Vegas grands prix. The partnership joins two brands with a strong visual identity and success-driven mentality, working together to be 'Right on Track'.
"I'm excited to welcome Palm Angels to Haas F1 Team and I know it's a partnership that will bring a totally different dynamic into the Formula 1 paddock," said Guenther Steiner, Team Principal of Haas F1 Team. "As a brand Palm Angels has enjoyed tremendous growth in a short space of time and it's not been afraid to do things its own way – not unlike Haas F1 Team. We share that synergy and that disruptive nature coming into established industries. The Palm Angels line is based on quality and craftsmanship, a desire to produce the best, and that's our focus too competing in Formula 1, it's an obvious alignment between our two companies. More importantly, I know we're going to have a lot of fun and engagement promoting this partnership – it'll be a creative and collaborative relationship a bit different to what's gone before".
"Our identity lies in multiplicity, and I believe in Palm Angels being essentially a perspective onto things, a diverse but precise point of view. Curation is the right way to define my approach and I do often use an image to describe what we do: many different things that magically come together by the simple fact of being one next to the other. The partnership with Haas F1 Team will allow us to delve into both the material and the immaterial, creating a synergy based on optimism and dynamism. These qualities define both Palm Angels as a brand and Haas F1 as team. I completely adhere to the belief that speed is an expression of everything positive. We'll move across different media, and I am sure we will all have great time together," said Francesco Ragazzi, Palm Angels 'Founder and Creative Director'.
Haas F1 Team sits in 8th place in the Constructors' Championship on 37 points with one round of the 2022 FIA Formula 1 World Championship remaining. The series heads to Abu Dhabi next for the Abu Dhabi Grand Prix hosted at the Yas Marina Circuit, Friday 18th – Sunday 20th November.