F1: Abu Dhabi GP Post-Race Quotes
Red Bull Racing
Max Verstappen (1st):  "It was incredible to win here again and to get 15 wins in total this season is unbelievable. It was a good race, the one stop really worked for me and it was all about tire management today. As a Team, we did everything we could to get Checo up there ahead of Charles, we had split strategies, but it didn't work out today. Overall, we've achieved a lot this year as a Team and we can all be proud of that, its great motivation heading into next year. We've had an incredible season and I want to thank everyone in the Team out here in Abu Dhabi and back at the factory, this sport requires dedication, and everyone at Oracle Red Bull Racing has that, it's clear to see. I'm really looking forward to a break now and I hope everyone has a good Winter and much needed time with family and friends."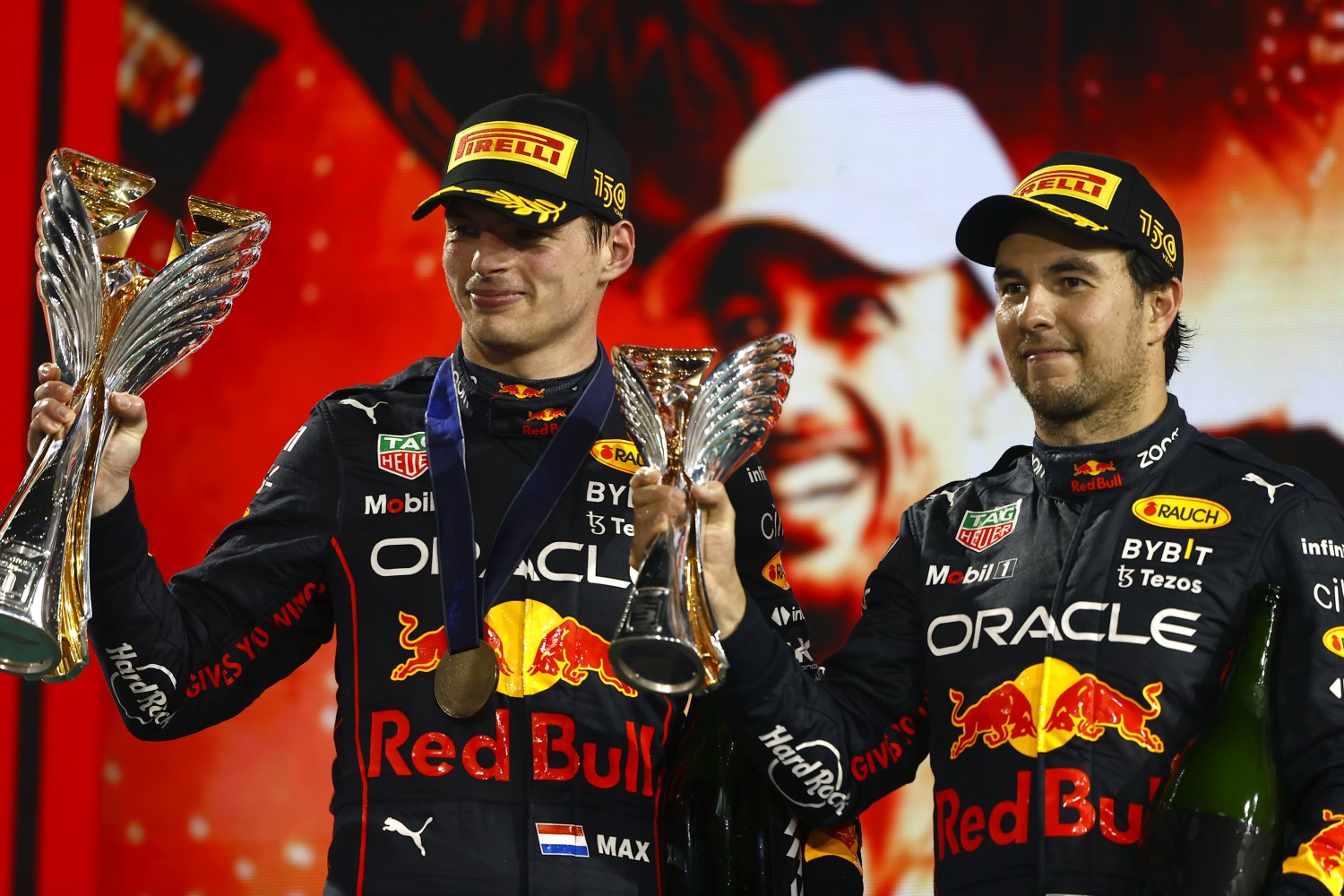 Sergio Perez (3rd): "I am pleased because I gave it my all today. In the end we just didn't have enough, this is how the sport works, sometimes you win and sometimes you lose. It hurts to lose second place in the Championship by one second, there are things we could have done better but at the end of the day what matters is that you never give up in this sport and that is what I have done this season, on and off track, so I can go home happy. What really meant the most this season is that we gave everything, always, and we ended the final race doing just that. The Team has had a tremendous year so it is nice to finish the season well, we will regroup and look to another strong year in 2023."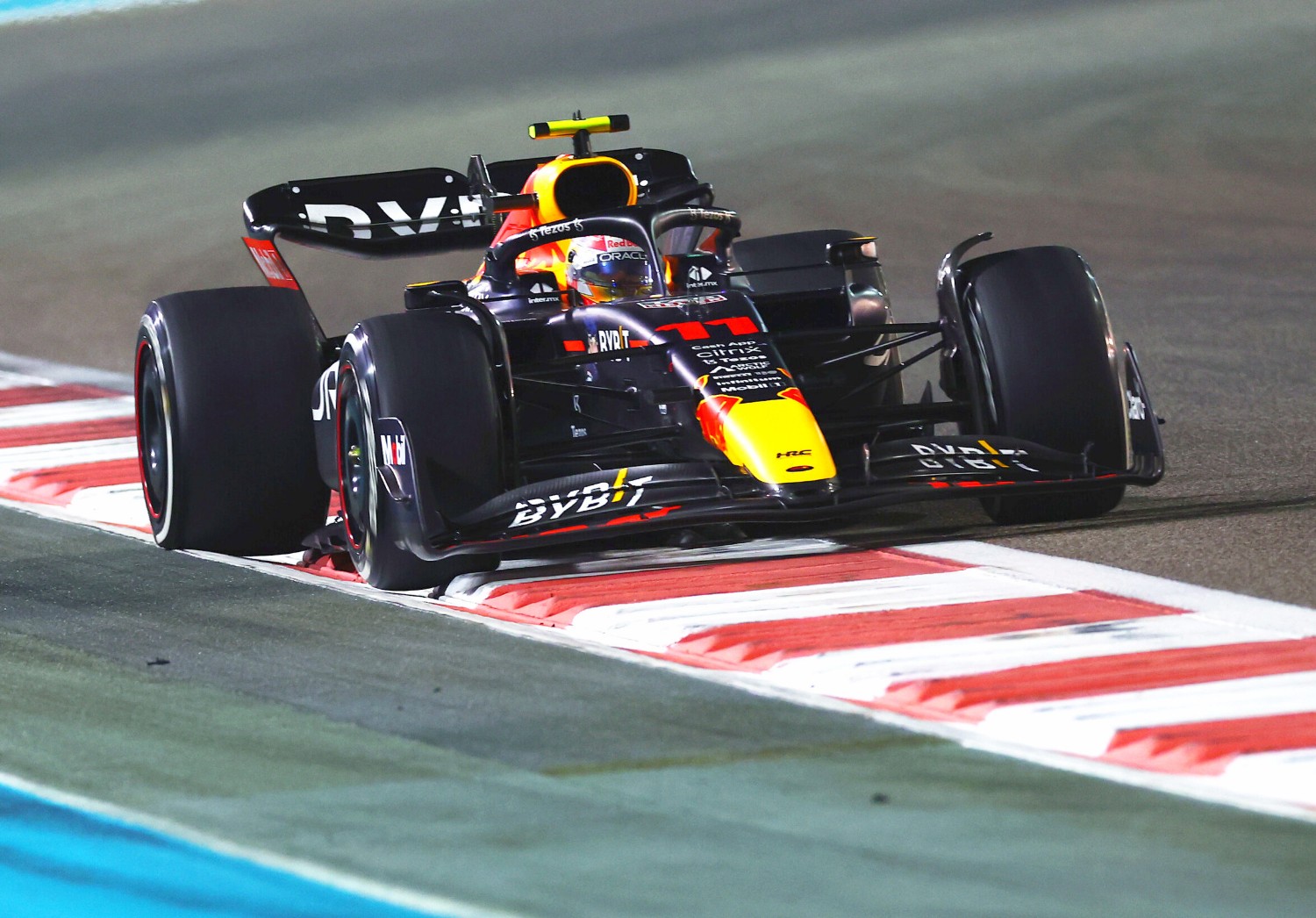 Christian Horner, Sporting Director:  "What a season and what a way to end it. It's just unbelievable. Winning 17 races as a Team. Five 1-2 finishes and being so close to 1-2 in the Drivers' Championship brings to an end what truly has been a remarkable year. It surpasses anything we have ever achieved. The drivers have been exceptional. A record-breaking 15th win this season for Max.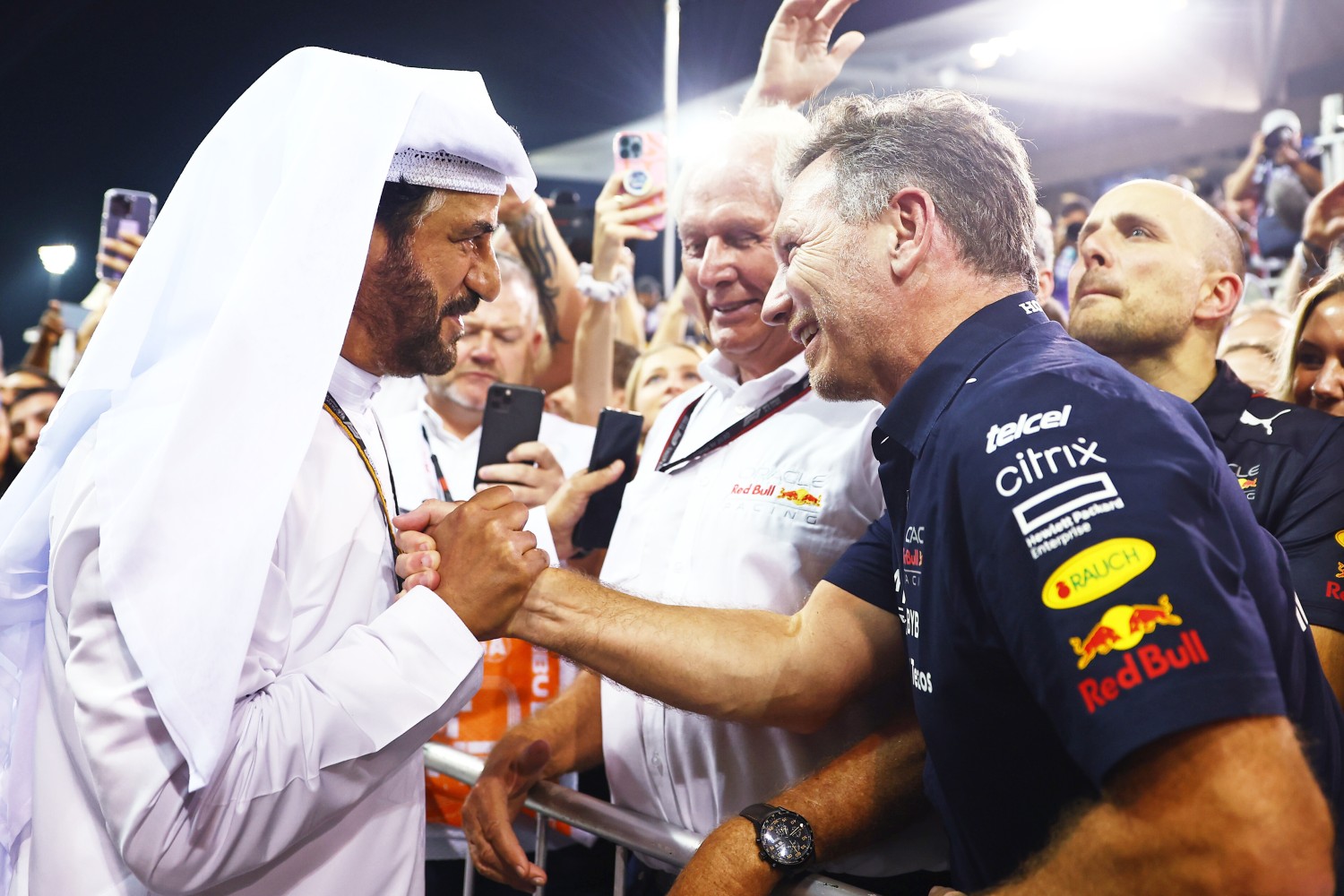 A third straight victory in Abu Dhabi. Exemplary. Checo gave it all he had, coming so close to catching and taking Charles by the end of the race, but sadly it wasn't to be. Third place in the Championship is still fantastic though, and brings to an end his best season ever in F1. Every season in F1 is grueling but it truly has been a herculean effort from everyone this season. From the campus in Milton Keynes, to everyone at track, it has been an immense Team effort. I'd also like to thank our partners who, without their support, none of this would be possible.
When we reflect on this season, there have been some epic highs and equally sobering lows, but we look back on 2022 as a season like no other, one in which we lost our founder
Dietrich Mateschitz. F1 was his passion, his love. We dedicate everything we have achieved this season and the two World Championships to him. Danke Didi."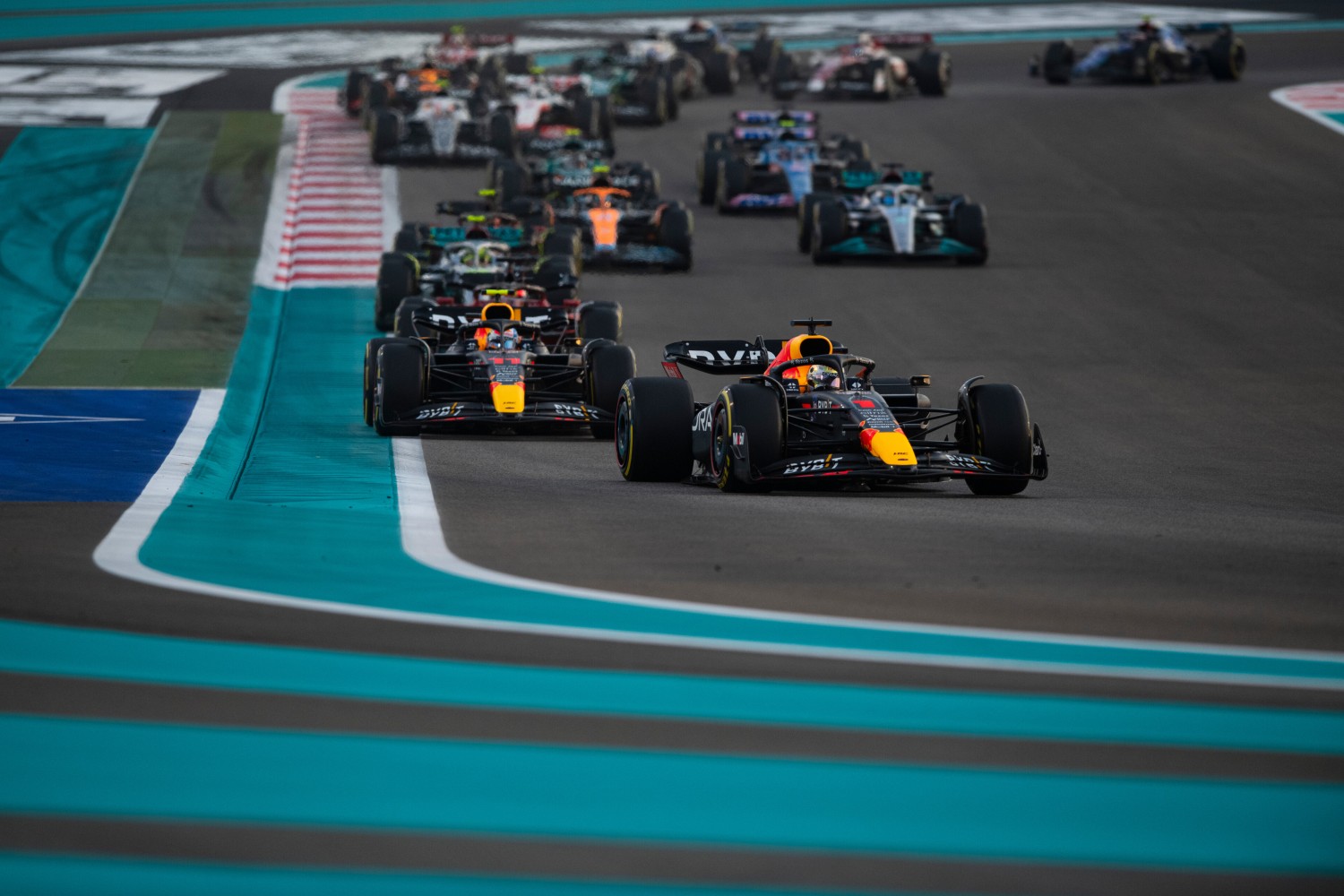 Pirelli Tires
Mario Isola – Pirelli Motorsport Director
"Abu Dhabi provided a worthy finale to this exceptional Formula 1 season. The finishing order at Yas Marina was determined by the choice of different tire strategies; a further demonstration of how Pirelli's work has contributed to making this year's championship so compelling and competitive. As we expected, we saw both one-stop and two-stop strategies today. Generally speaking, degradation was lower than it had been on Friday, which allowed for longer stints. The compound of the race was undoubtedly the hard, which took most of the drivers to the checkered flag. Tuesday will be Pirelli day, with the teams all staying on to test the 2023 tires for the first time. Even though the cars won't be the same as those used next year and the set-up not optimized for the new specification of tire, the teams will still obtain important feedback on the three softest compounds – which are best suited to the characteristics of the Yas Marina track – and the new C1."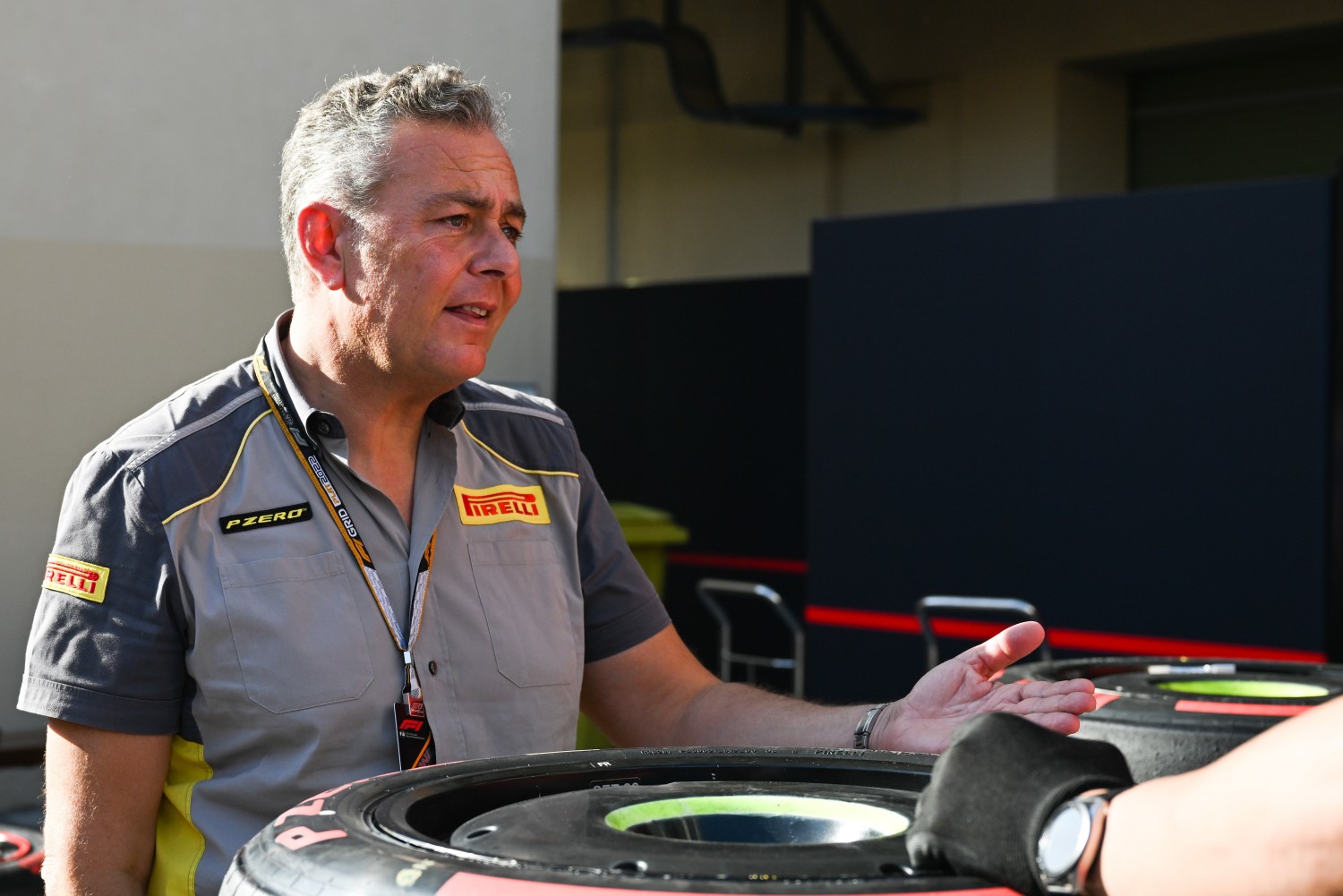 World champion Max Verstappen won the final round of the 2022 season, in Abu Dhabi. The Dutchman finished ahead of Ferrari driver Charles Leclerc and his Red Bull teammate Sergio Perez. All the drivers on the podium ended the race on the P Zero White hard.
The Abu Dhabi Grand Prix took place in partially cloudy conditions and asphalt temperatures that ranged between 31.4 and 34.4 degrees, similar to yesterday's qualifying.
The teams chose a variety of different strategies for the race. As a result of the data gathered in the preceding days, 11 drivers went for a two-stopper while eight selected a more conservative one-stop strategy.
Red Bull split the strategy for its two drivers, both of whom finished on the podium. Verstappen stopped on lap 20 to swap his starting set of P Zero Yellow medium tire for the hard, whereas Perez stopped twice (on lap 15 and 33), running two hard stints after starting on the medium.
McLaren's Lando Norris set the fastest lap of the race on lap 44, thanks to a time of 1m28.391s using the medium. The longest hard compound stint was instead completed by AlphaTauri's Pierre Gasly, totaling 43 laps after starting on the P Zero Red soft.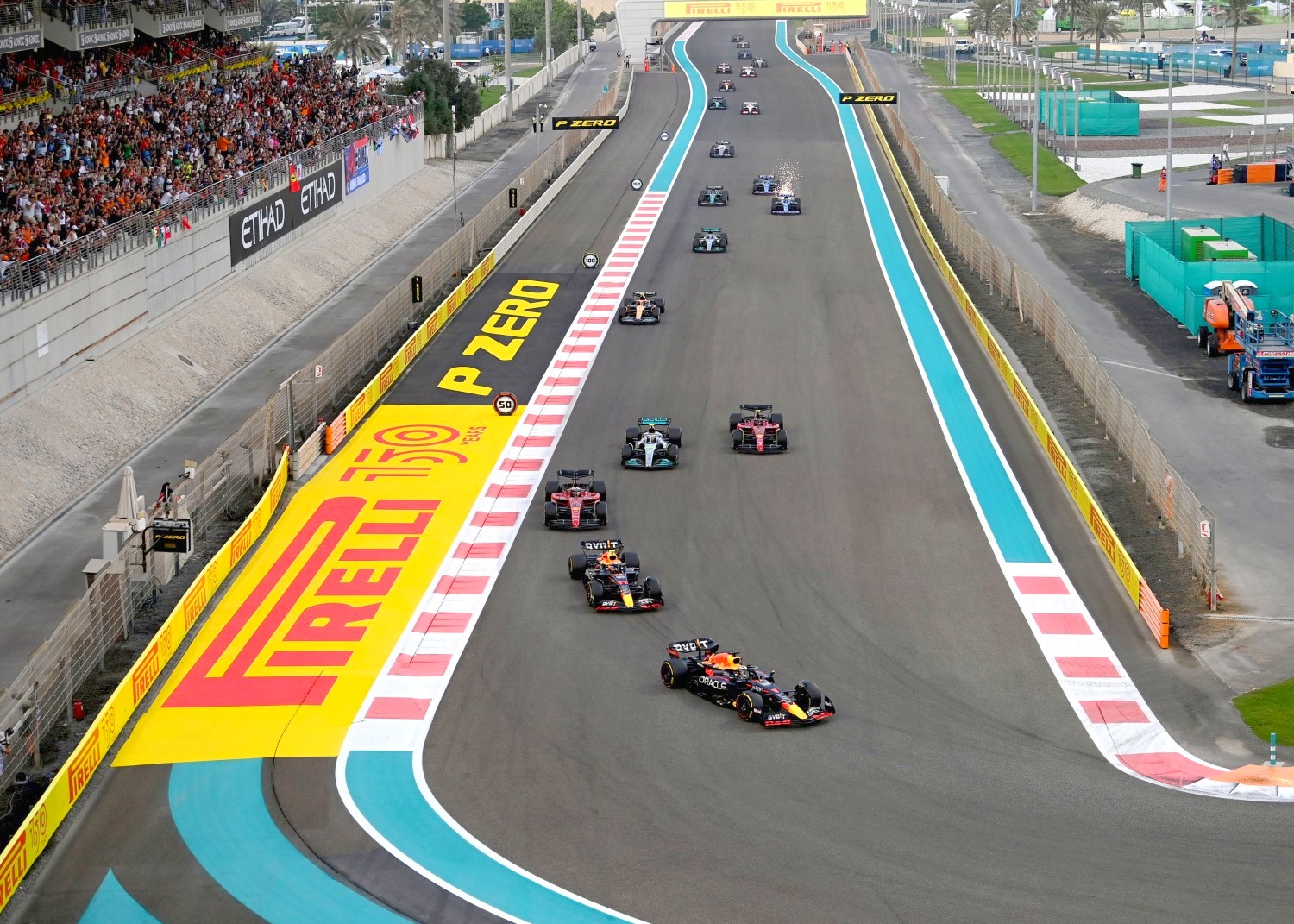 Ferrari
Charles Leclerc (2nd): "It was a good race. We executed it perfectly and, as we didn't have the pure pace to beat our competitors, put pressure on them in the key moments, which paid off. It was a season full of ups and downs, but considering where we came from, we made a good step and can be satisfied with our progress. I want to thank the whole team, both back home at the factory at and at the track, for all their hard work and dedication. P2 in the Constructors' means a lot and we don't want to stop here. We have to keep our heads down and push as hard as we can this winter, with the target of winning the title next year."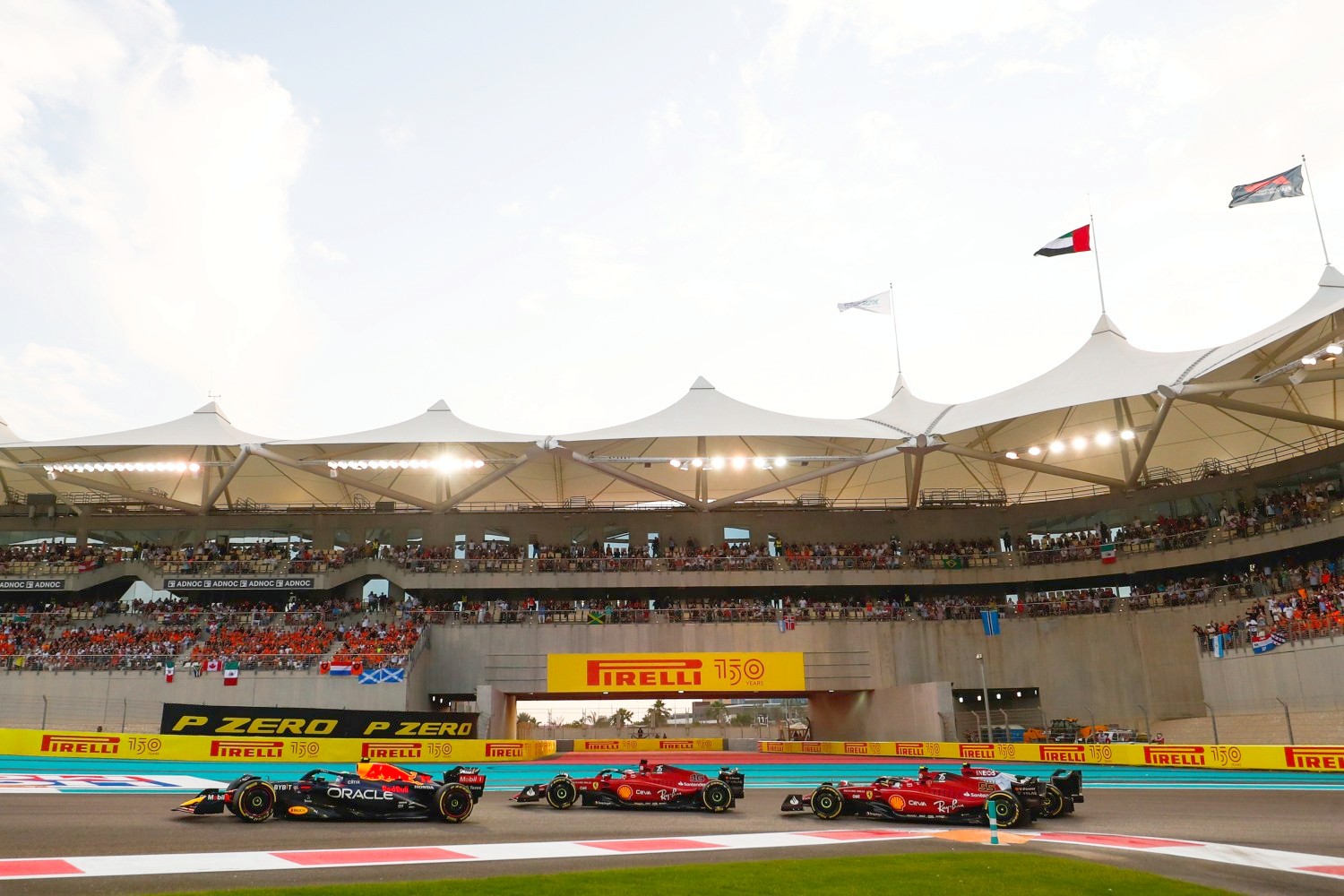 Carlos Sainz (4th): "It was a solid race today. The start wasn't clean but I managed to pull a nice overtake on the Mercedes at turn 6. Unfortunately, I lost time and tire life behind Lewis and from then onwards we committed to the two stop strategy. Overall, it was a strong performance, with good teamwork to finish P2 with Charles in the drivers' championship and P2 in the constructors' championship, which was our target this weekend. It hasn't been an easy season, especially the first half, but I've managed to recover the pace, and my feeling with the car has been much better in the second half. Even though we've only just finished the season, we are fully focused and motivated to push this winter and I am already looking forward to next year. Thank you to every single member of the team for your tremendous effort and determination and to every tifosi out there for your incredible support! Bring on 2023! Forza Ferrari!"
Mattia Binotto, Team Principal: "Second place in the Constructors' and Drivers' championships is down to all the hard work over the course of the season. This has been an important year, in which we had set ourselves the goal of getting back to being competitive and, in that, we have succeeded. However, we know, if we want to win the titles, there is still a lot of work to do. I congratulate the entire team, drivers, engineers, mechanics, here in Abu Dhabi and all those back home in Maranello, because they were able to stay focussed on our goals for this weekend. The season had its difficult moments, but overall it has been significant. We can put 2022 behind us knowing that we made a lot of progress and, as from Tuesday, we will start preparing for the new challenge that awaits us in 2023. I want to thank our fans for their unwavering support this season. Thank you also to Sebastian for everything he has given to Formula 1 and to Ferrari."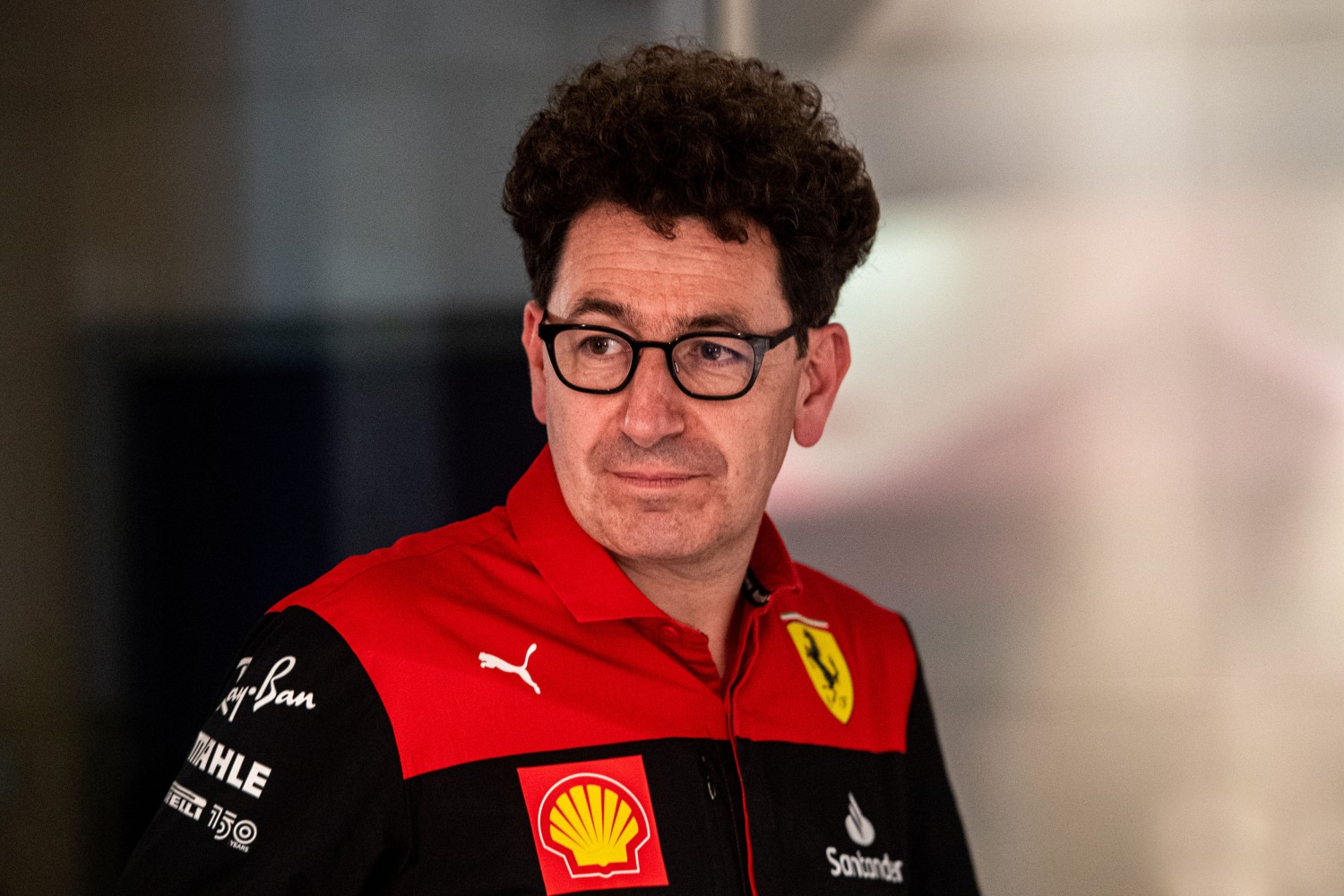 McLaren F1 Team
Lando Norris (6th): "P6 and a fastest lap, the perfect way to end a season. It was a tough race, I wasn't far away from getting overtaken at the end, but we timed it well. We've always struggled a bit more with degradation, especially on a circuit which is front-limited, comparing to other teams, so we knew this was going to be a tough one. I tried to build a good gap, knowing this was going to be the case and we ended with a P6 and a P9 for Daniel. A good double-points finish and a perfect way to end the season, motivate the team and end with some good points. I'm very happy, the team did a great job."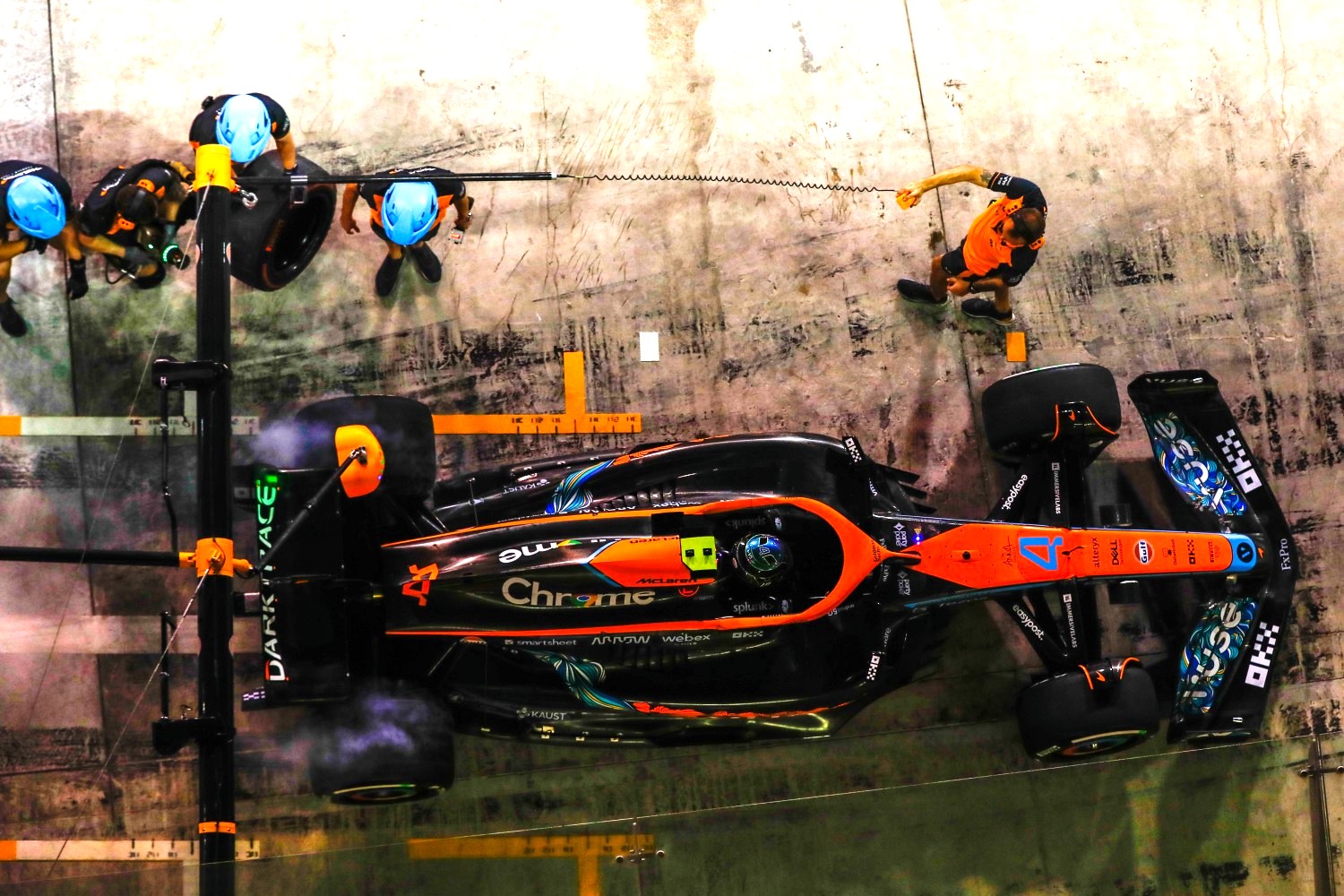 Daniel Ricciardo (9th): "I'm really pleased to get some points in my last race for McLaren. I felt like I did the best I could with the pace I had. I was struggling to keep the front tires alive. That was the biggest limitation, that's where it got a bit tricky. I felt in terms of moves, I defended when I could and overtook when I could, so from that point of view, I'm pretty pleased. Vettel caught me quite quick in the end and trying to hold him off I think I killed the tires a bit but I am happy to have held on and got the points. It was a good end to the season. Big thanks to the whole team – they also put a nice message on the dash after the race, so that was cool. Appreciate that. We've had some high highs and some low lows but throughout it all I've enjoyed my time here racing alongside Lando and hopefully doing McLaren proud. Thank you to everyone who has supported me so far, Papaya army and everyone both trackside and back in Woking – I can't thank you enough. It may have been my last race for McLaren but I'm looking forward to what comes next. I wish the team the very best for next season."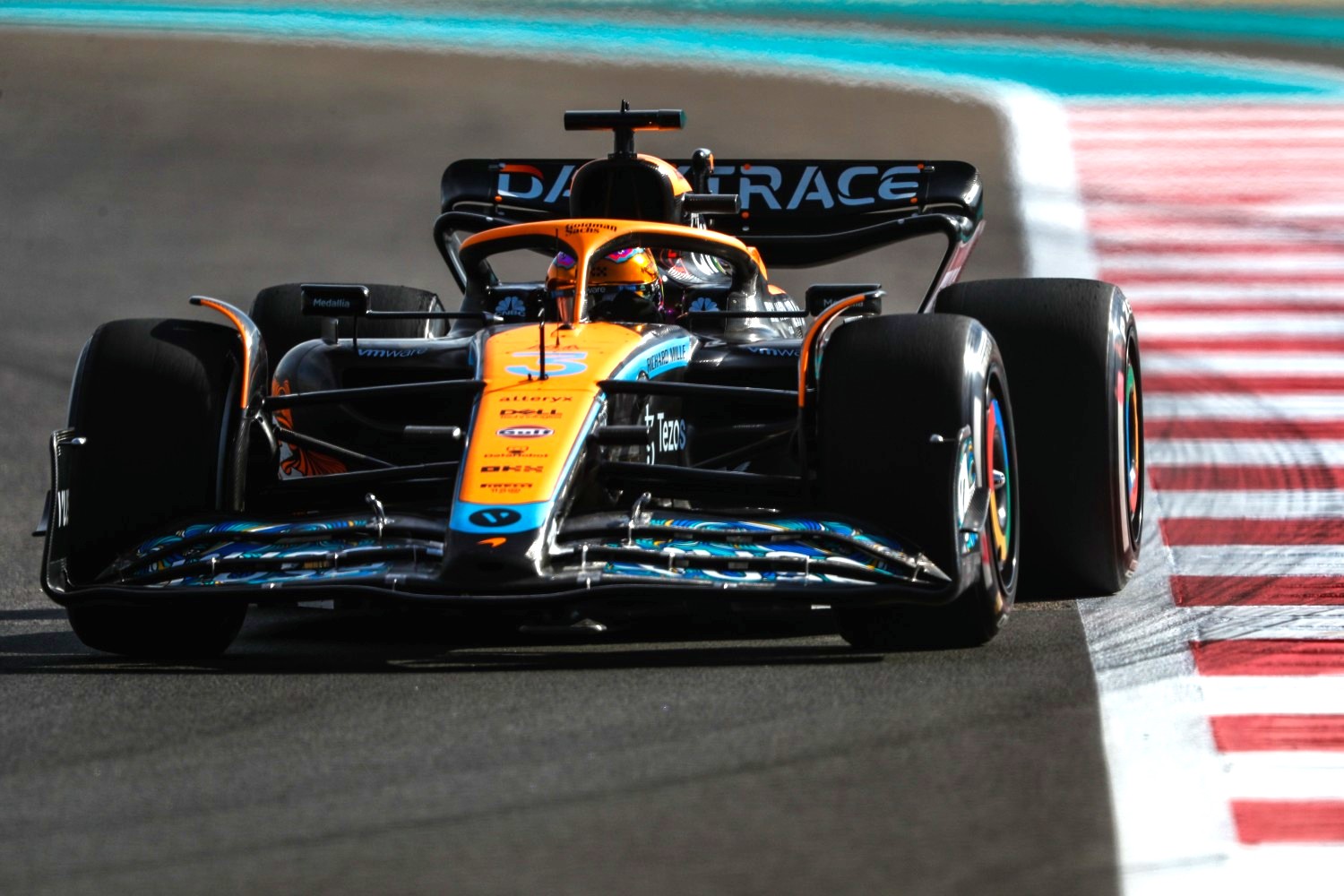 Andreas Seidl, Team Principal: "This was a nice way to finish a long, tough season. The team pulled it off today with a double-points finish at the Yas Marina Circuit, three excellent pit-stops and fastest lap. It was a well-executed race, with P6 for Lando and P9 for Daniel representing a good return for a lot of hard work. Fastest lap for Lando is a nice reward, while Daniel put in a great defensive drive at the end to hold on to his position. We say goodbye to him now after a drive that exemplifies the unflagging enthusiasm and determination he's shown this year. We finish the season P5 in the Constructors' Championship. It is a fair reflection of our overall performance as a team this year. We definitely had some challenges to overcome. At the same time we had many positives including the podium in Imola and we learned a lot to become a better team next season. We start with the preparation of the next season tonight getting ready for the young driver test with Lando and Oscar on Tuesday. Finally, after a long and exciting season of Formula 1, I'd like to say thank you to the entire McLaren team, both at track and at the factory for their constant dedication, support and commitment. Also to Oliver Turvey and Will Stevens, our fantastic simulator and development drivers for their support from MTC. Mercedes HPP have been fundamental partners to our team this year, and we thank both the team embedded within the McLaren race team, and back at Brixworth for their support. We also thank Pirelli for their hard work, collaboration and development which has been so vital to the success of our sport. To the FIA. the race directors and stewards, who's hard work enables us to go racing safely, and to Formula 1, who have organized a spectacular 22 race season, putting on excellent events for fan, we also send our sincere thanks. To our incredible fans, who's support has been felt everywhere we race, it's been fantastic having you back at track at every event. After two years of restrictions in 2020 and 2021, getting back to normal in 2022 has reminded us just how passionate our fan base is, and we work every weekend to try and score the best possible results for you. To our fantastic partners, without your support we simply wouldn't be able to go racing and we're delighted to have you with us on this journey. Whether at the track, or from afar, we've always felt your support, and we look forward to continuing and building our relationships into the new year. Final thanks go to Lando and Daniel for their hard work, positive attitude and dedication to serving the team. Coming into a new era of regulations represents a challenge for the entire team, but the feedback provided by both of them has been crucial to bettering our understanding of these cars and puts us in a strong position to make progress next year. Lando's consistency and performances, including his podium in Imola have been fantastic to see, and we're delighted to see him continue to develop with the team. We also send our deepest thanks to Daniel, for his unwavering commitment and support over the past two seasons. Daniel is a fantastic character and a true team player. Daniel delivered us our first win since 2012, and our first 1-2 since 2011, for that and his impeccable attitude throughout his time with the team, we will always be grateful. We wish him happiness and good luck with the next chapter of his journey."
Mercedes
George Russell
This could have almost been a memorable race, but we probably got more wrong than right today. We didn't have the pace this weekend and tried as hard as we could, but this was actually one of the toughest race of the season for us. It's a shame how the race panned out for me – I had a strong start fighting Carlos, but with the long first pit-stop and the five-second penalty meant the race was over for me. This race brought us back to reality, after our high in Brazil at a track that suited our car much better. Today simply highlighted what we already knew: that we have lots of improvements to make during the winter. Everyone in the team in Brackley and Brixworth is pushing as hard as they can and we're headed in the right direction. And we are confident, we will have a stronger car next year.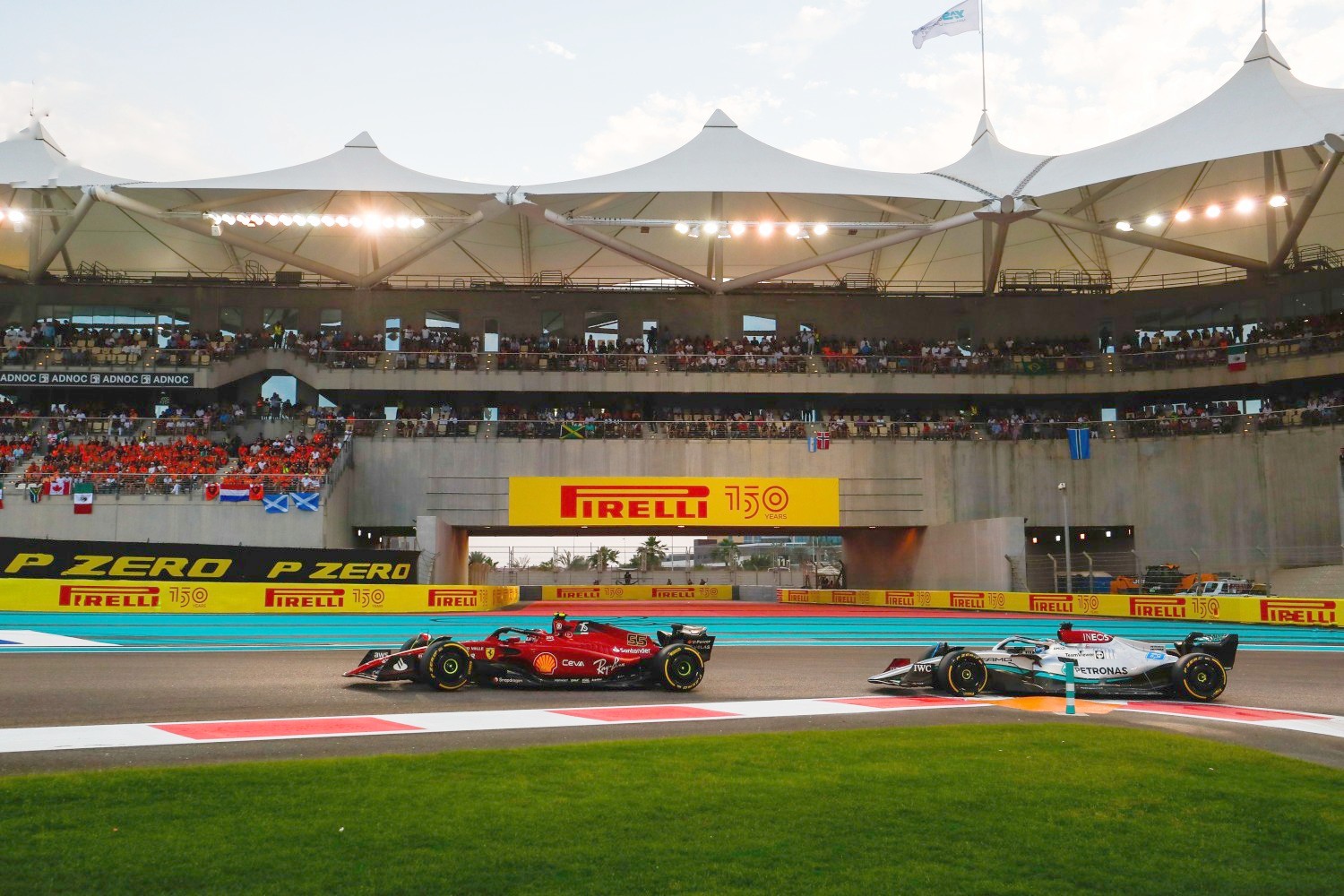 Lewis Hamilton
This last race was just a good reminder of the whole year and I'm glad it's over and that we can now look forward to next year. I had a strong start, but the car floor took a big hit during the contact with Carlos and everything else unfolded from there. When it happens, you just lose a little bit of performance, but the balance basically shifts forwards. It's almost like you have loads of front wing and I had to wait for the stop to take out front wing – which did improve the balance. We had a difficult car all weekend and unfortunately, I had to retire right before the race finish because we lost hydraulic pressure. We will have the next couple of weeks at the factory, where we will work hard to make sure we can come back stronger next year so we will focus on that. I hope that the struggle this year will provide us with the strength and the tools to fight for more victories in the future – the team in Brackley and Brixworth deserve it, given how hard they've worked all year. So, we continue to get up and try – we need to show our strength across this winter and into next season.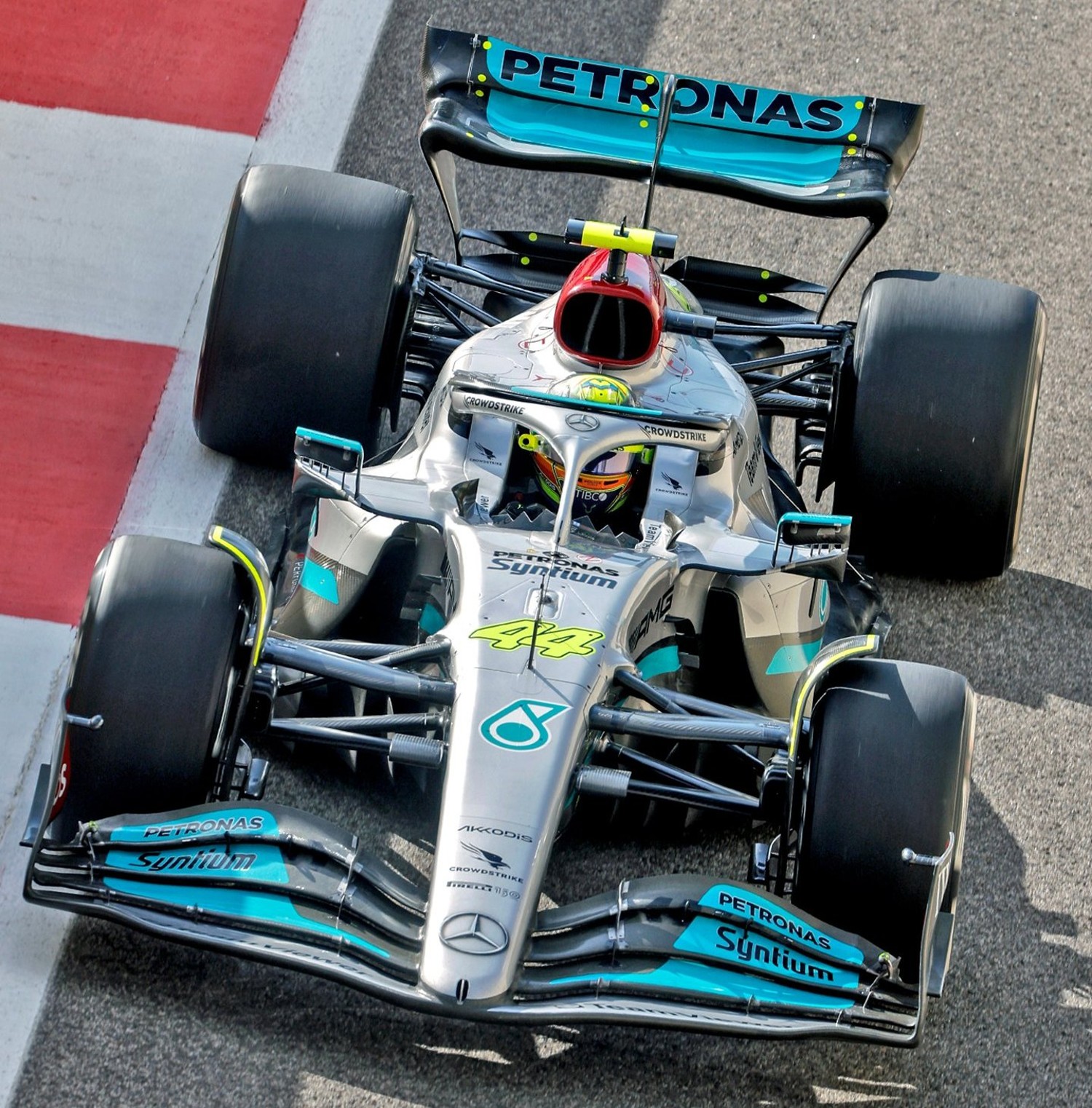 Toto Wolff
Today we really didn't perform well. We did all the mistakes we could possibly have made tonight: we didn't have the pace, one driver breaking down and the other one running out of tires – it's a good summary of the challenges this season for us. We cooked the tires in the first few laps because we attacked. The car seemed strong at the start, but then the front right just gave out and maybe that's something we should've predicted. We knew that Abu Dhabi was going to be a difficult one for us so at least that prediction was accurate but then unfortunately we made mistakes we could've avoided. For us, this was a character-building season and we will put this car on display in the factory as a reminder. We had more bad moments than good ones, but the good ones were spectacular, like a week ago in Brazil, which reminded us how good it can be. It's okay the way we feel right now but we're pushing hard so we can be back next year!
Andrew Shovlin
It wasn't the way we wanted to finish the year, but if we're honest with ourselves it's the way we deserved to. We weren't good enough in many areas today and we'll use that fact to focus our work over the winter. It's been very difficult, but the challenge has brought the team together and it feels like we are more united than we've ever been. We knew our winning streak would come to an end one day and we always knew it would be the biggest challenge the team has ever faced, but if we are to look at the positives of 2022, it's how the team has worked together, how we've looked for solutions, rather than excuses and we will do everything possible to get back into the title fight next year.
AlphaTauri
Yuki Tsunoda
"I did the best I could out there today, so I have to be pleased with that. Unfortunately, the tire just dropped off at the end and I couldn't keep up the pace and make it into the points. It's been a tough year for the team, but on a positive side I've learned a lot, especially from Pierre. It's been a pleasure to work with him over the last two years and I want to say thanks to him for everything he's done for both me and the team."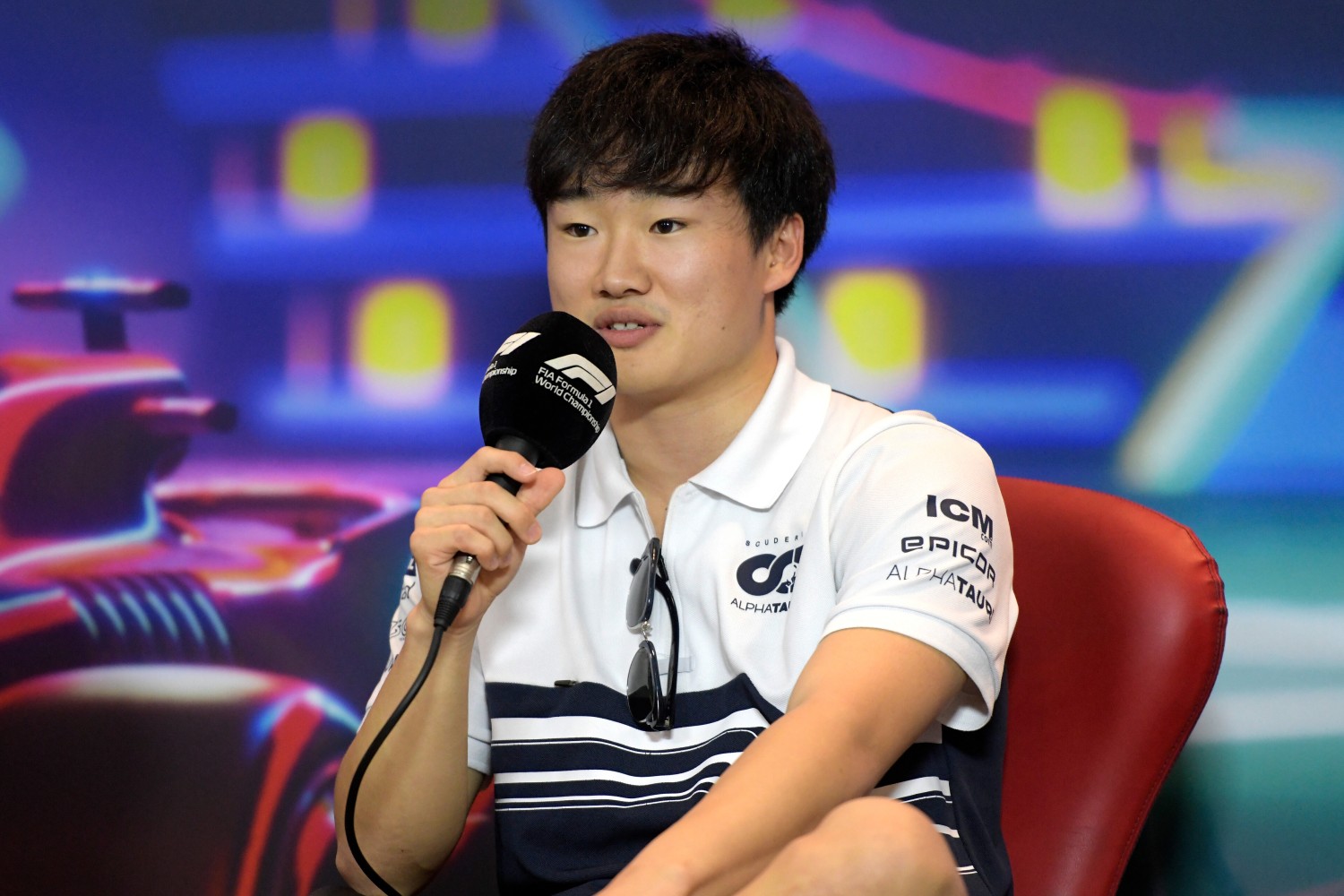 Pierre Gasly
"I don't have many things to say about the race, we tried something different today, but it didn't seem to work. It was my last with Scuderia AlphaTauri, and sadly tonight didn't reflect our time together. I will remember everything I have experienced over the years with the team, my first race in Formula 1, first podium and first win. I know that I am a better driver today because of them and I am so grateful for all these achievements. I want to say a massive thank you to everyone I've worked with, they've all done a tremendous job. We've had three amazing podiums and now it's time to celebrate these unforgettable memories together."
Jody Egginton (Technical Director)
"Yuki put in a solid and consistent race today, fighting for the final points positions. Unfortunately, the timing of the last stop from Albon forced us onto the soft tire a bit earlier than planned. This compound did not quite have enough left in it to keep the pressure up on Vettel and Ricciardo for a top 10 finish. Starting Pierre on the soft tire was aggressive, but given he qualified out of position, we felt we had to take a risk to try and move forward quickly. This tire actually performed reasonably well, meaning he was boxing in phase with the cars around him. Whilst Pierre was outside the points, we extended the middle stint to see if any opportunity to take on the new tire late would come around; however, this was not the case and although we got him ahead of the Haas cars, we could not move him further forward towards the points. It's been a long season and unfortunately, we have not been able to deliver the level of performance of the previous two years in 2022, but the entire team is totally focused on addressing this for next year. Finally, on behalf of the team I would like to thank Pierre for his hard work and dedication, he has been an important part of our success in recent seasons, and we wish him well in 2023."
Williams
Jost Capito, CEO and Team Principal:
I'd like to say a huge thank you to every member of the team both at track and back at the factory. It's been an intense, challenging year and each person put in maximum effort. We can be proud of the progress we made during the year and the points scoring results we achieved on pace and merit. Of course, tenth is never where we want to be in the championship and our focus is fully on progressing in 2023. We go straight onto the young driver's test here in Abu Dhabi so there is no rest for the team quite yet, and we look forward to having a productive day on Tuesday. Finally, I'd like to say a huge thanks to Nicholas for his three years racing with the team. He's a much-loved member of the team and will always remain a member of the Williams family – we wish him all the very best of luck for his future.
Dave Robson, Head of Vehicle Performance:
From the back of the grid, this was a very good race by the team. The tires required careful management and knowing when to push and when to manage was not always obvious, but Alex did an excellent job, helped by advice from his engineers. Losing a place right at the end was a shame but at least showed that we pushed things to the limit in pursuit of the best possible result. It was another example of an aggressive but disciplined drive by Alex, which bodes well for the future.
Nicholas was very unfortunate that an electrical issue ended his final race with the team a few laps early. We are still looking at the problem, but it was clear that the power to the dash was intermittent and completing the race was not possible. He had suffered contact earlier in the race, which caused some damage to the rear of his car that both hurt his pace and led to a long pit stop whilst we inspected the car.
We have a few loose ends to tie up this evening and then we will turn our attention to the test on Tuesday. We go into the test with both Alex and Logan getting experience of the new 2023 Pirelli tires. It is a rare opportunity to have both cars on the track at the same time, and one that will not be repeated until FP1 at the first race next year. With only three days of pre-season testing next year, this single day of running is very important, especially with a new driver in the car.
Alex Albon
I'm really happy with my race today and I think with such a strong start, getting passed four or five cars in those first laps, it was great. There were moments in the race where we kept hitting a degradation point and would get to 15 laps and then suffer a loss of performance, so we were forced to pit quite early. We did fall short at the end finishing on warn tires, but I think starting P19 and finishing P13 is a good job, so I'm really happy. This year has been a massive team effort and we've done our best in maximizing the car. We haven't had the easiest car to drive which is no secret but I'm really proud of everyone. We know our weaknesses and we've maximized our opportunities when we were struggling, and when the car was in a decent window, that's when we scored points. This puts us in a good place for when we have a better car next year. All in all, thanks to everyone at the team for all their efforts this year.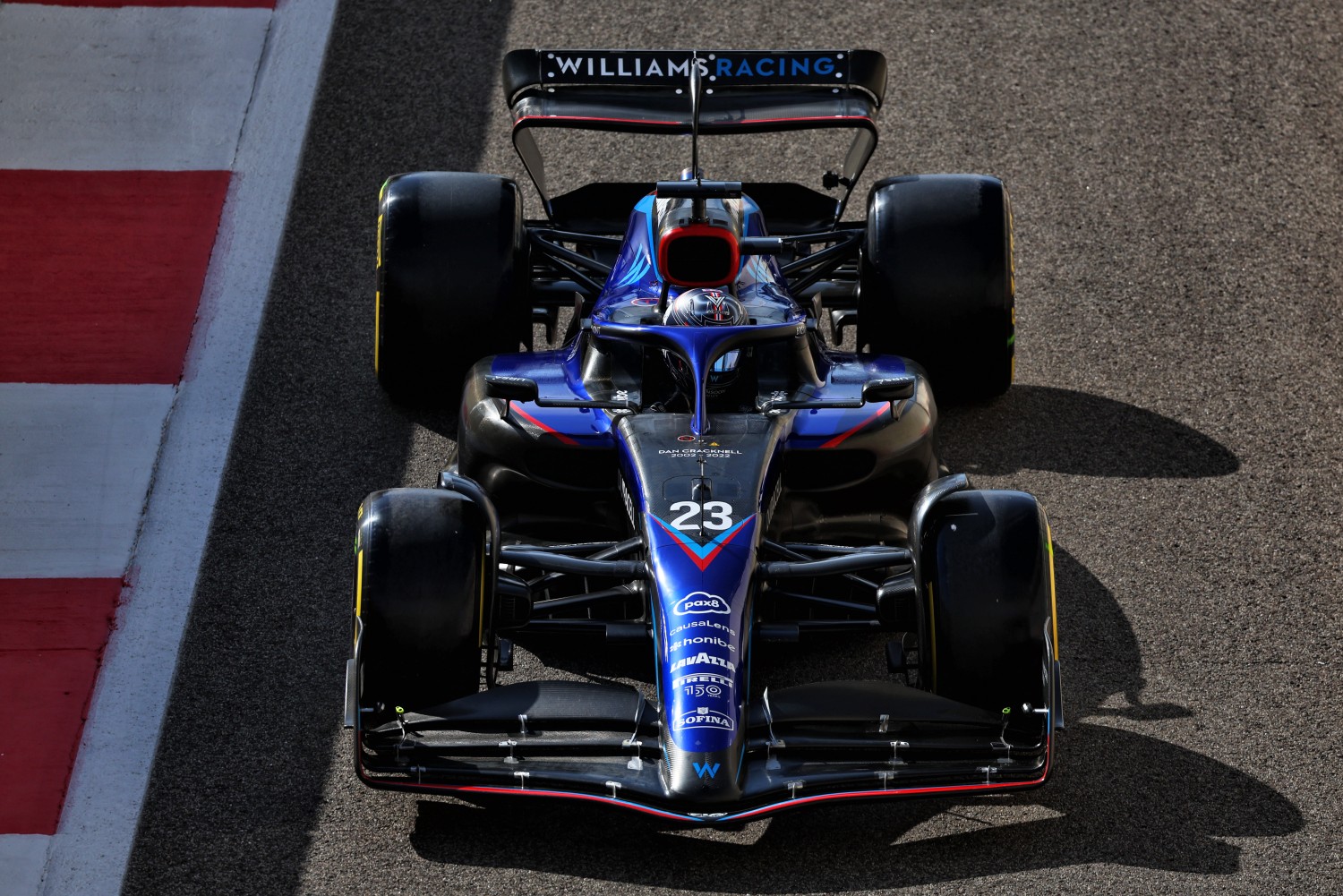 Nicholas Latifi
The incident with Mick [Schumacher] really put us out and then we suffered an electrical issue that forced us to retire. It's not how I wanted to end my last one, but it is what it is. I'm very grateful for the three years I've had with Williams in Formula 1. I'm leaving the sport feeling like I wanted to achieve and accomplish more however it doesn't always work out like that in motorsports. Along the way there's been highs and lows with many strong bonds and friendships that I'll cherish.
Alpine
Esteban Ocon (7th): "I would like to say a massive congratulations to the whole team, here trackside and at the factories in Viry and Enstone, for claiming fourth place in the Constructors' Championship. It's been a long and intense season and it feels good to have reached the goal we set at the beginning of the year. On my side, it is the best points finish of my career, so that is very satisfying. In terms of today's race, seventh place is a great result and, with one more lap, it could have been sixth as I was catching Lando [Norris] at the end. I have enjoyed the last couple of years with Fernando and I wish him all the best for next year. He will always be a legend of this team and, of the sport, and I look forward to racing him on-track next season. Now it's time for a break before getting back to work to prepare for next year."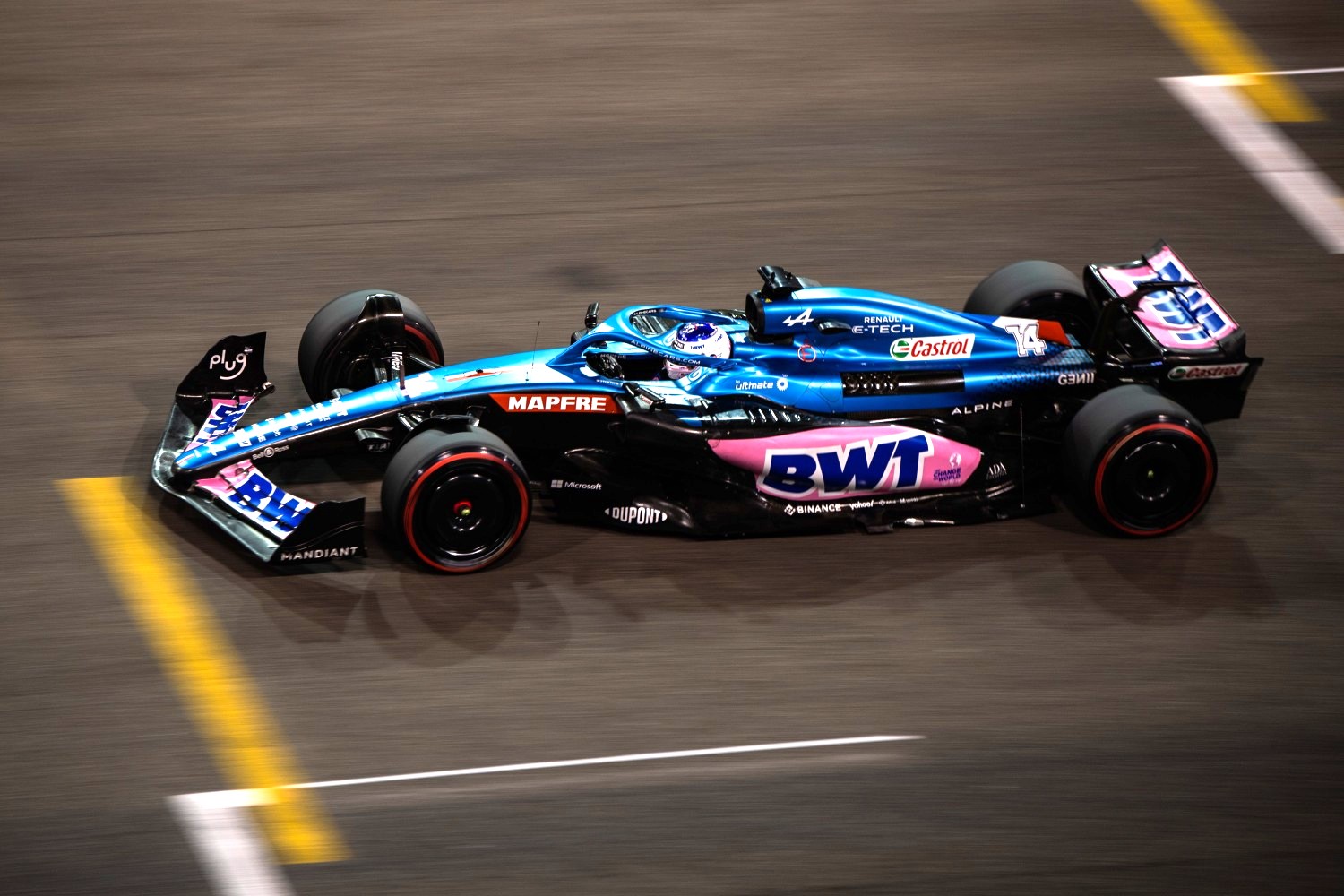 Fernando Alonso (DNF, Water Leak): "Unfortunately, it's another retirement for us today after we were fighting for the points and looking quite comfortable. Importantly the team finished fourth in the Constructors' Championship, which was the goal coming into this weekend, so well done to everyone at the team on achieving this target. Even though it's a goodbye to the team after this weekend, I will always think of Alpine with good memories. I spent nine years of my life with this team and won two championships in the past with Renault, so I wish them well for the future."
Laurent Rossi, CEO Alpine: "Congratulations to the entire team on achieving fourth place in the Constructors' Championship after a very hard-fought season. We knew the campaign would be challenging across many aspects, not least with such significant rule changes and a completely new sheet of paper in terms of car design. Thanks to everyone at Enstone and Viry for bringing a high rate of development to the package to ensure we could make strong progress throughout the year. Achieving fourth place was our objective for this year so it's extremely satisfying to tick that box and meet this milestone. Everyone at Alpine remains hungry and determined to take this achievement as a stepping stone for next season where we want to maintain our trajectory towards the front of the grid. For now, we'll enjoy some time off over the off-season and return next year with our eyes firmly looking forwards. Finally, a special thanks to Fernando for his outstanding achievements at the team over the years and we wish him well on the next chapter of his career."
Otmar Szafnauer, Chief Operating Officer: "Firstly, congratulations to all at BWT Alpine F1 Team on this fantastic achievement of securing fourth place in the Constructors' Championship. This was our target at the start of the year and we certainly deserve it after showing a strong level of competitiveness on a regular basis to pick up good points at most races. This is credit to the entire team across Viry and Enstone who have done a marvelous job to deliver a fast race car. Of course, we've had some high moments and some low ones, but these experiences are all part of our journey and we will continue to learn, develop and grow as a team. I'd like to extend a message of thanks to Fernando for his efforts throughout the campaign and for delivering some performances that we'll all remember forever. We wish Fernando the best for his future. Well done to Esteban on achieving his joint best finish of his career in the Drivers' Championship and we look forward to seeing what he can do next year. Right now, the entire team deserves some time off after a long season and I'm sure we'll return in 2023 feeling fresh and determined to go again and continue meeting our objectives."
Aston Martin
Lance Stroll (8th): "We had a competitive race with a good strategy today to round out the year. I am happy with the performance and the result: it was a great team effort. It was a shame not to pass Alfa Romeo in the Constructors' World Championship at the end. We gave it everything we could as the races ticked by and we were so close to jumping them today. The team here at the track and back at Silverstone did a really good job throughout the year to help us get much more out of the car in the second half of the season. We were able to fight for points on a much more regular basis recently and that progress is a good preparation for next year."
Sebastian Vettel (10th): "I enjoyed the race this evening, but it was a shame that we could not quite get past Daniel [Ricciardo] at the end. The lead-up to the race was a bit different with so many tributes and activities on the grid, but once the lights went out it was full-on race mode. It was not an easy race because it was a close call between a one-stop and two-stop strategy. On my car, we tried to make the one-stop work, but as the tires were getting older it was quite challenging to hold on. It was nice to fight the last couple of laps with Daniel and to have us both finishing in the points, but we just missed out on moving up a place in the Constructors' World Championship. Overall, it has been a big and emotional weekend, so thank you to everybody for all the support. Seeing so many flags and so many smiling faces has been very, very special. I am sure I am going to miss it more than I understand right now. The past two years have been great for me personally so thank you for all the support – all the messages, the letters and all the love in general. I will miss that but it has been an absolute joy throughout my career so thank you all again."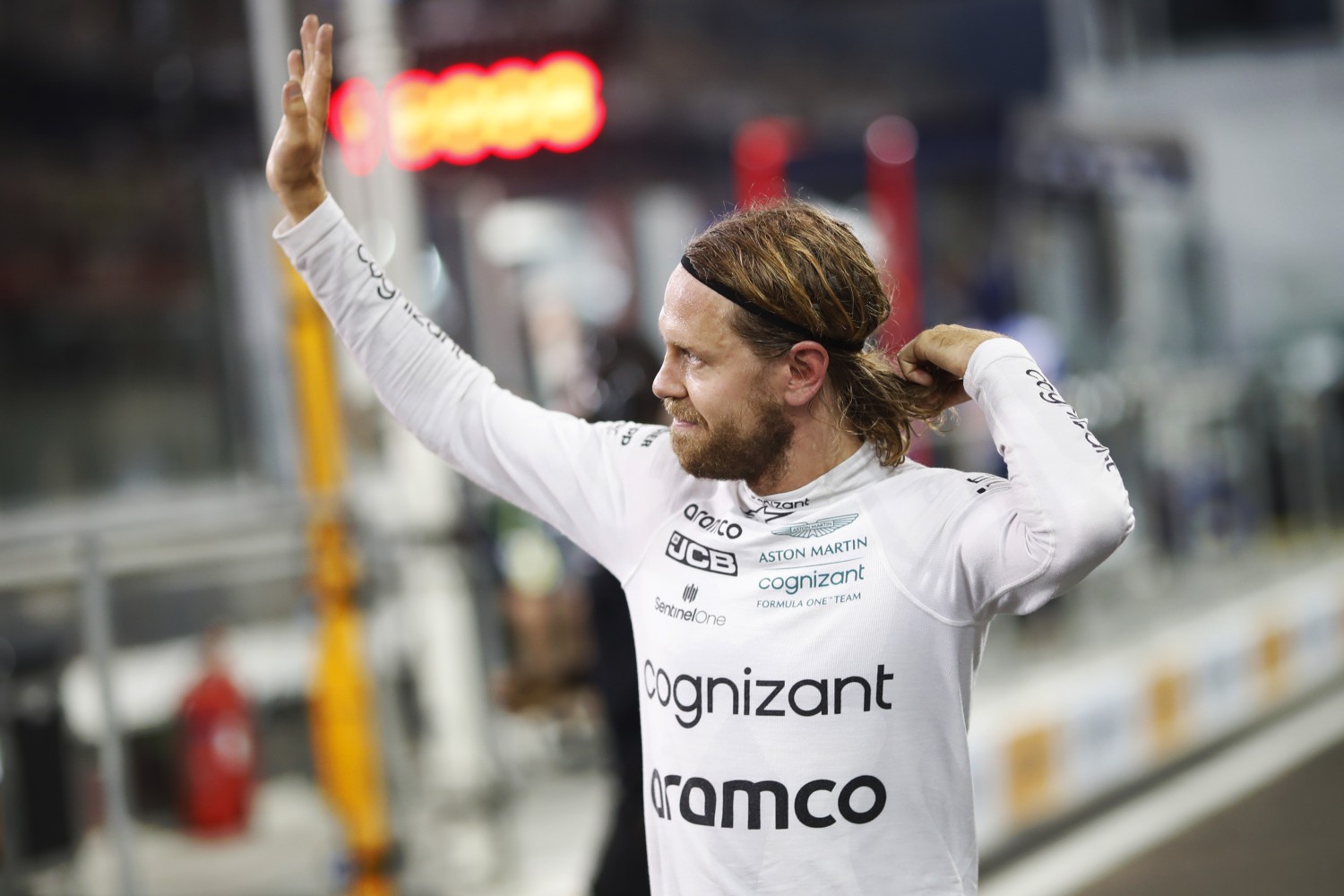 Mike Krack, Chief Operating Officer: "On behalf of all at Aston Martin, I want to pay tribute to Sebastian, who drove his last Formula One Grand Prix this evening. One of our sport's all-time greats – his four World Championships and 53 Grand Prix wins attest to that – he has been a brilliant driver for us this year and last, and his excellent qualifying lap yesterday and his combative race drive to P10 today showed that he has bowed out at the peak of his form. We will miss him. As for Lance, today he drove a strong race to P8. The five points we scored here in Abu Dhabi lifted our total to 55: not quite enough to wrest sixth place in the Constructors' World Championship from Alfa Romeo, whose points total we drew level with, because they stayed ahead of us on countback. Last but very far from least, I would like to say congratulations and thank you to all our staff – at the races and back at Silverstone – who worked incredibly hard all year. Next year we are determined to do better."
Alfa Romeo
Guanyu Zhou (12th): "I am so proud of this team, not just for tonight but for the whole season. We gave everything in the race and, despite not scoring points, we achieved our target, which was finishing P6 in the Championship. We had to sacrifice my strategy to hold on through the last laps, and I think we did a good job with that. We truly gave it all out there, it was an amazing fight on track and I think also the best overtake I've done all season. We got what we deserved after such a long year. It's been an amazing rookie season, we started high and it's good to see we finished on a high as well. Of course, it hasn't always gone as we hoped for, we had quite a few reliability issues, but I'm positive we'll get it all fixed over the winter and have a much better season next year. Overall, I really enjoyed my first Formula One season, with all the support from my team, my teammate Valtteri, and all the fans. I am grateful for all this and I can't wait for the next one."
Valtteri Bottas (15th): "I am really pleased for the team, it's an important result and you can see what it means for everyone of us. It was close, very close in our battle for sixth in the championship, but we did it and I am proud of everyone tonight. The only thing that mattered to us today was the standings results and the strategy we chose was quite defensive, trying to hold position and slow down our rivals when we found ourselves in front of them. It worked, but it was a tense few moments in the final lap: waiting to hear if we had made it gave me a bit of a sense of déjà vu – although tonight we had a much more positive ending than last time around. I am proud of how the team came a long way since winter testing: we scored a lot of points at the beginning of the year and those results made all the difference at the end of the season. The spirit in the team is excellent, we can be proud of our work and this will help us continue our progression next year. There's plenty to look forward to."
Frédéric Vasseur, Team Principal: "Tonight is the crowning of an incredible job by everyone in the team, both trackside and in Hinwil. Finishing in P6 in the championship surpasses our expectations and the targets we had set at the beginning of the season, so we can thoroughly say that this season was a success: I am proud of what we have achieved, but this is just another starting point on which we want to build. Tonight's race was just about the championship result: we knew that, starting from far back, scoring points on our own would have been hard, but we could work as a team and make strategic decisions to make the fight for P6 lean in our direction. In the end, it turned out a bit more tense than we would have hoped after Hamilton's retirement, and the last few laps were a nail-biting affair! But we brought it home, this is what matters, and you can see what it really means to all of us."
Haas F1 Team
Mick Schumacher (16th): "We didn't quite have the pace today, one lap pace was there yesterday, but we knew it would be tough to stay in position. We were hoping for a bit more but at the end we kept eighth in the Constructors' Championship and that was the focus. I'm happy for the team as it means a totally different budget and I'm sure they'll be able to use it."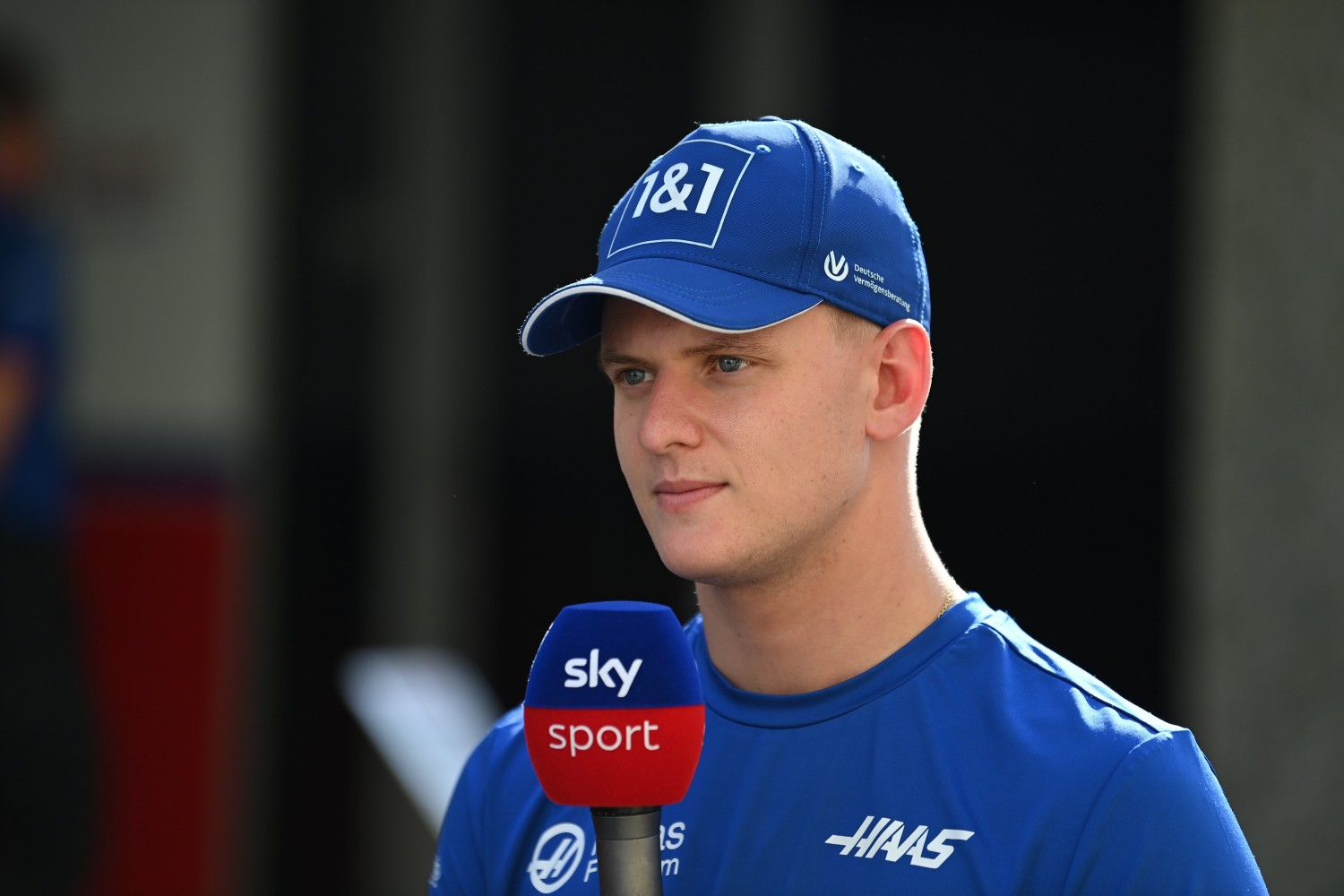 Kevin Magnussen (17th): "P8 was the most important thing of course, we didn't really have a great chance to do much today but at least eighth stuck and that's a good thing for developing over the winter and just a nice step to take forward from the last two years that Haas has had. It's a nice place to build from and I'm looking forward to next year."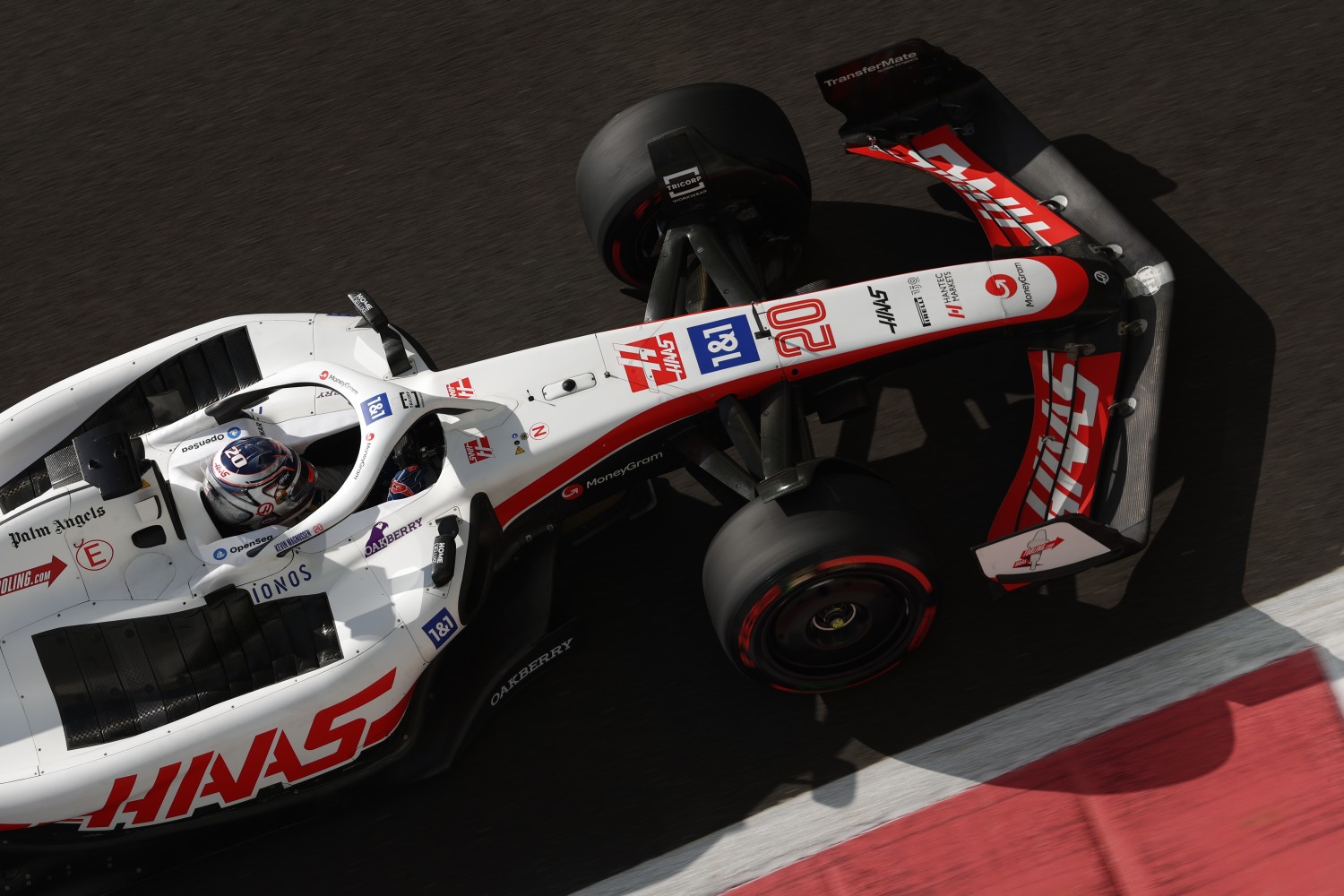 Guenther Steiner, Team Principal: "We finished the Constructors' Championship in P8 which this morning was the objective. That's what we did, we battled all year long through a rollercoaster of ups and downs but in the end, we ended up going forward in the championship which is important and the aim for next year is to make the next step. The race today was not what we wanted but finishing eighth overshadowed everything."