F1: Williams team super happy with Tuesday's Abu Dhabi test
Dave Robson, Head of Vehicle Performance: We've had a very productive day to complete the 2022 season. Both cars ran reliably throughout, which allowed Alex and Logan to run their intended programs. Alex ran through a series of tire tests, exploring the 2023 tires at various track temperatures and fuel loads. Logan got his first experience of a proper day of F1 testing as well as some useful exposure to the 2023 tires. We were able to do a lot more work with him than is possible during an FP1 session and everything he did will set him up nicely for the crucial pre-season testing that we will do next February.
The timesheets don't mean very much today as every driver is completing their own program. However, it was nice to see both drivers near the top having completed some very good laps on the softer compounds. Logan drove exceptionally well and fully deserved to be so close to Alex.
We completed 200 laps of running today across the two cars and almost every one of these was done according to the plan and with a clear purpose. The engineering team put together a very well planned and executed day of testing, which sets us up nicely for the break before we hit the track again early next year.
Alex Albon: Today at the post-season test we got good mileage in and everything went to plan. We got to test all the different compounds for next year and there will be a lot of data to look at over the winter months to try to understand the differences of the tire, but inevitably there's not a huge difference, I think it's all small things. The hard work starts now working to make sure that we enter into Bahrain with the best possible car we can and I think today, with all the data that we have learned, is going to help us do that.
Logan Sargeant: Today went well. Throughout the day we gradually progressed, got through our test plan and completed all the laps we needed to do. By the end of the day I felt super comfortable. It was really nice to get a full day rather than a FP1 to properly get to grips with everything. My season hasn't ended, there's a lot of work to do over the next three months to prepare myself for next season. I'll strictly be in the gym, on the simulator and working with everyone at Grove to ensure no stone is left unturned. I can't wait to be back out on track for winter testing for my first season in Formula 1.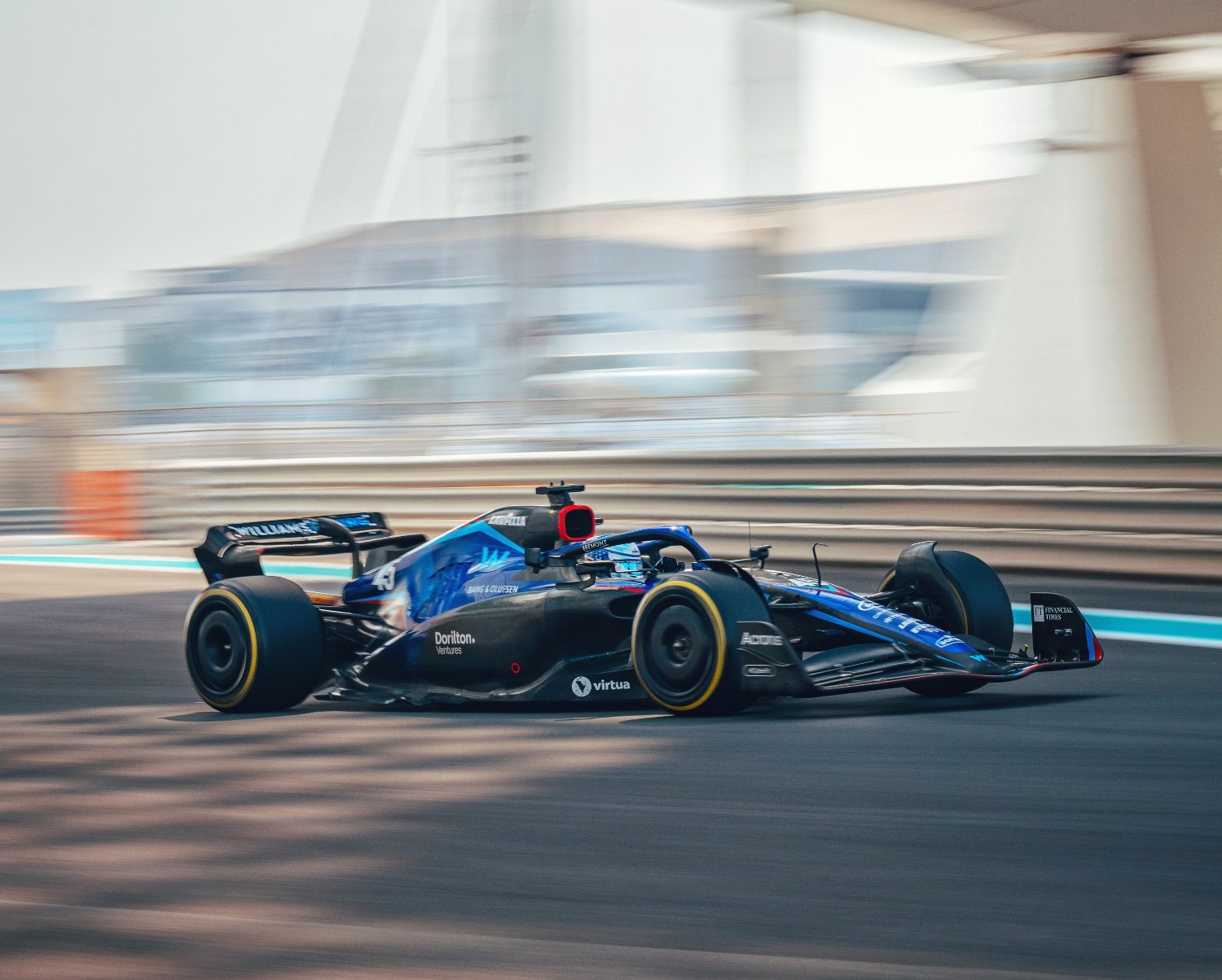 Yas Marina Circuit, Abu Dhabi | 5.281 km
 
Fastest Lap
Laps
A. Albon
1:25.959
118
L. Sargeant
1:26.063
82