Supercars: Mostert heads WAU 1-2 in Adelaide opener
As far as scripts go this one could not have been written better.
In Holden's final ever round of racing in the city it was founded, the former Holden Racing Team finished first and second in one of the most memorable races witnessed in the Repco Supercars Championship.
Walkinshaw Andretti United's Chaz Mostert and Nick Percat (who started 20th) claimed the top two steps on the podium in front of Tickford Ford's James Courtney who was third. Courtney was the last winner for Walkinshaw in Adelaide in 2016.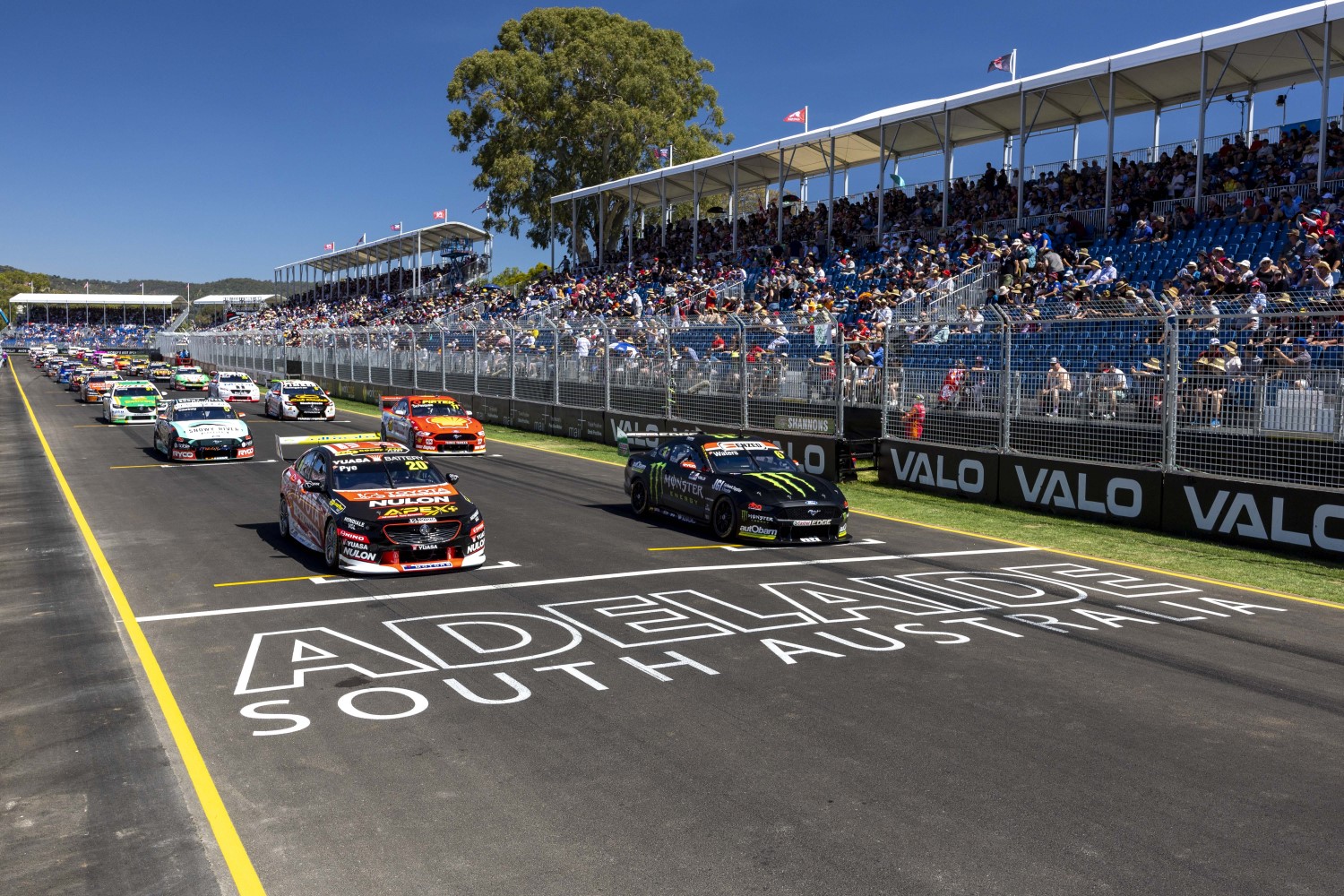 It was a chaotic return to racing at the only event to claim Hall of Fame status, that hadn't hosted a race since 2020.
On the newly resurfaced circuit Champion Elect Shane van Gisbergen ran into a wall, Cam Waters who was leading the race slipped and lost the lead and Scott Pye, on his home track, crashed into a wall while fighting for his first victory since 2018.
In searing Adelaide heat, drivers had to fight from start to finish with the tough conditions and in the end it was the two-time Bathurst winner, Mostert, who came out on top.
It was Mostert's fourth win of 2022, 20th of his career and first since Darwin in June.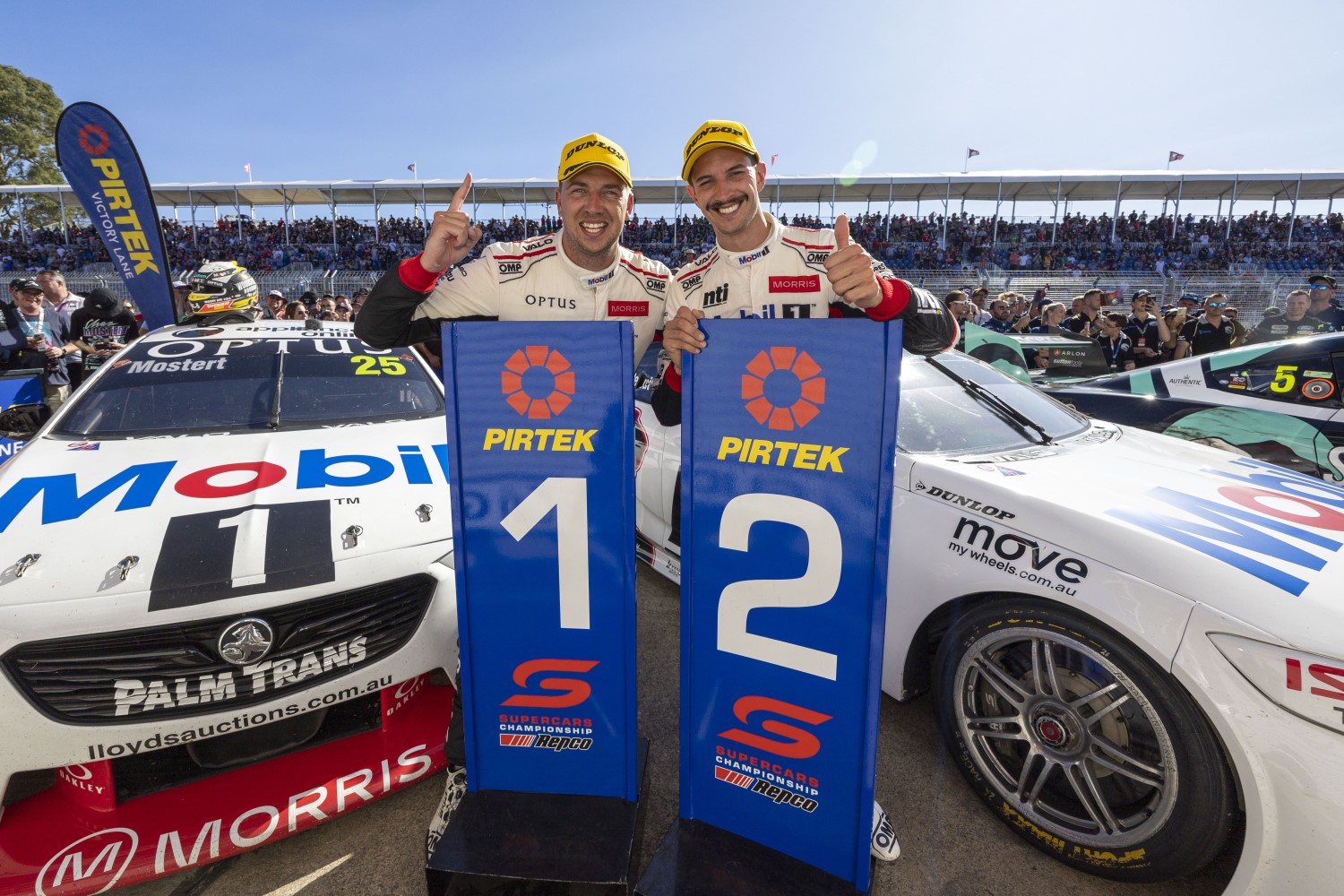 The stage is now set for an incredible farewell to Holden tomorrow.
Today's win was Walkinshaw's 188th win in a Holden. Triple Eight Race Engineering has 189 wins in a Holden. If Mostert or Percat wins tomorrow it would mean the two former factory teams finish equal on 189 victories for the Red Lion.
Standing in the way of that fairy tale is van Gisbergen.
The Red Bull ace found the barriers twice and narrowly avoided suffering his first DNF since August 2020.
Pole man Waters, meanwhile, first hit the Turn 11 barriers before being penalized over his role in a late-race crash.
Waters and van Gisbergen finished 13th and 20th respectively.
Mostert avoided trouble and perfect strategy placed he and Percat at the front when it counted.
It was the first WAU podium for Adelaide-born Percat, and his first since Sydney 2021.
Mostert also set a new race lap record — a 1:20.288s — en route to victory.
"It was pretty edgy out there, had to get my elbows out with a few people," Mostert said.
"It was a tough race… these 250km races, they never pan out what you think.
"So good to get a one-two for the team, so good for Nick for the year he's had."
It was a huge celebration for the team, that will now prepare for a huge send off for the Commodore tomorrow.
Drivers will now prepare for the final race of the Holden Commodore vs Ford Mustang era which will take place tomorrow afternoon from 2:45pm.
There will be a qualifying session and Shootout to decide the grid earlier in the day.
Regardless of tomorrow's result, van Gisbergen will finish the day as the 2022 Repco Supercars Champion.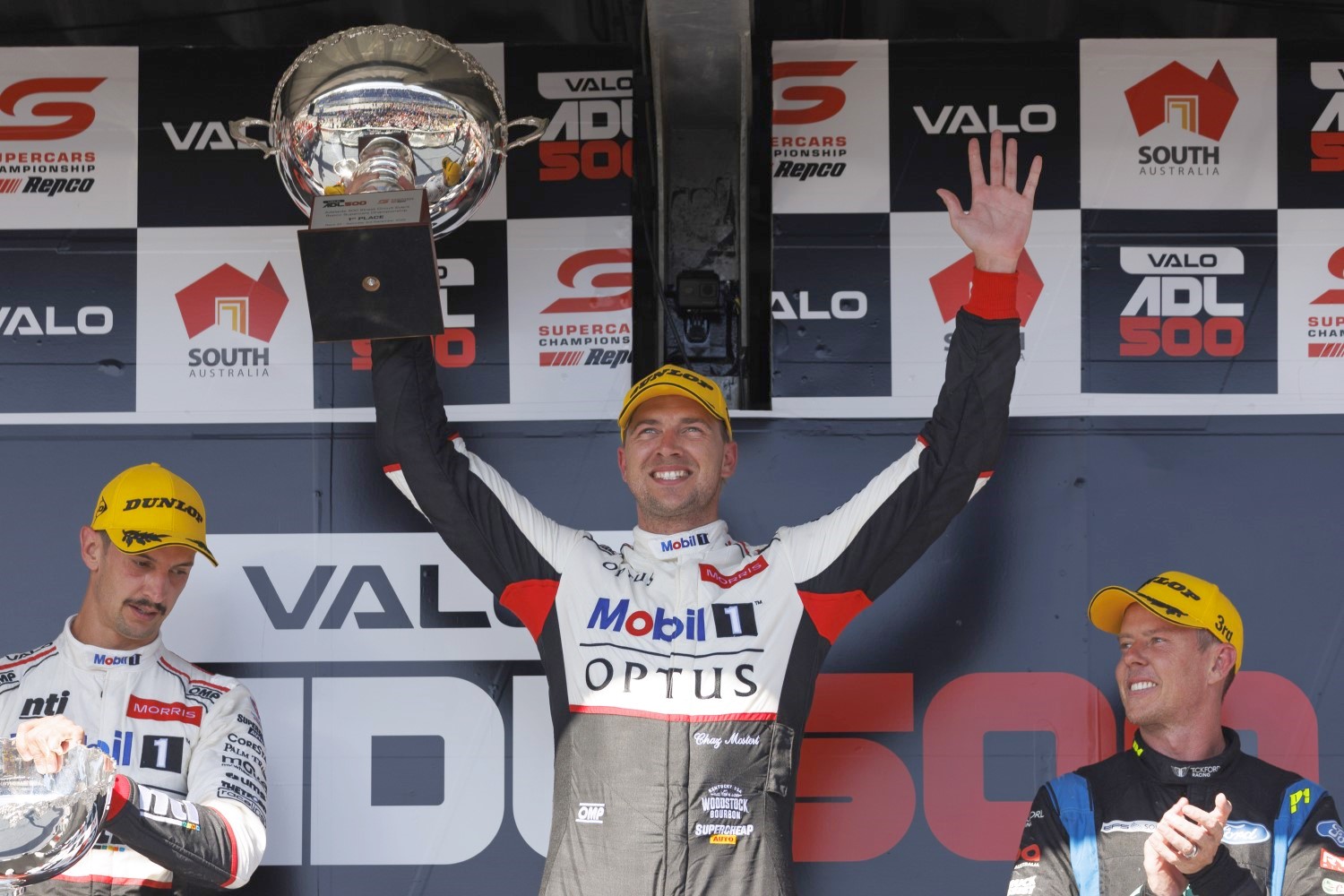 Race Results
| | | | | | |
| --- | --- | --- | --- | --- | --- |
| POS | NO. | DRIVER | TEAM | BEHIND | POINTS |
| 1 | 25 | Mostert | Walkinshaw Andretti United Ltd | +0.000s | 150 |
| 2 | 2 | Percat | Walkinshaw Andretti United Ltd | +1.980s | 138 |
| 3 | 5 | Courtney | Tickford Racing 1 | +2.695s | 129 |
| 4 | 99 | B. Kostecki | Penrite Racing – Erebus | +4.496s | 120 |
| 5 | 3 | Slade | CoolDrive Racing | +5.762s | 111 |
| 6 | 18 | Winterbottom | Team 18 | +7.942s | 102 |
| 7 | 17 | Davison | Shell V-Power Racing Team | +13.258s | 96 |
| 8 | 88 | B. Feeney | Red Bull Holden Racing Team | +14.291s | 90 |
| 9 | 8 | Heimgartner | Brad Jones Racing | +15.645s | 84 |
| 10 | 10 | Holdsworth | Penrite Racing | +16.197s | 78 |
| 11 | 26 | Reynolds | Penrite Racing | +18.921s | 72 |
| 12 | 96 | M. Jones | SCT Motor Sports | +19.764s | 69 |
| 13 | 6 | C. Waters | Tickford Racing 1 | +22.212s | 66 |
| 14 | 11 | A. de Pasquale | Shell V-Power Racing Team | +28.952s | 63 |
| 15 | 55 | T. Randle | Tickford Racing 2 | +30.329s | 60 |
| 16 | 56 | J. Kostecki | Tickford Racing 2 | +30.856s | 57 |
| 17 | 14 | B. Fullwood | Brad Jones Racing | +52.255s | 54 |
| 18 | 34 | J. Le Brocq | Matt Stone Racing | +3 Laps | 51 |
| 19 | 22 | C. Pither | PremiAir Coca Cola Racing | +7 Laps | 48 |
| 20 | 1 | Van Gisbergen | Red Bull Holden Racing Team | +13 Laps | 45 |
| 21 | 4 | J. Smith | SCT Motor Sports | +17 Laps | 42 |
| 22 | 9 | W. Brown | Penrite Racing – Erebus | +17 Laps | 39 |
| NC | 20 | S. Pye | Team 18 | +21 Laps | 0 |
| NC | 35 | T. Hazelwood | Matt Stone Racing | +26 Laps | 0 |
| NC | 31 | J. Golding | PremiAir Subway Racing | +67 Laps | 0 |