F1: Australian GP Formula 1 tickets sell-out in hours, record crowd in 2023
(Update)
Last year's Australian round drew a four-day attendance of 419,114 at Albert Park, beating Melbourne's previous benchmark which was achieved when it hosted the world championship for the first time back in 1996.
Four-day and race day tickets for 2023 sold out within a hours of going on sale in December last year and sales are said to be "months ahead" of the corresponding period for the 2022 event, pointing to another bumper turnout this time around.
"It's no April Fool's joke," race boss Andrew Westacott said regarding the demand for tickets in the latest episode of the KTM Summer Grill on Speedcafe.com.
"We set the bar very high in 2022. It was the bookend of COVID after the awful events of March 13, 2020 and everyone has now seen that Formula 1 puts on a great show in Melbourne.
"To have Formula 2 [and] Formula 3 there as well, I think we're going to actually surpass the numbers that we had in 2022.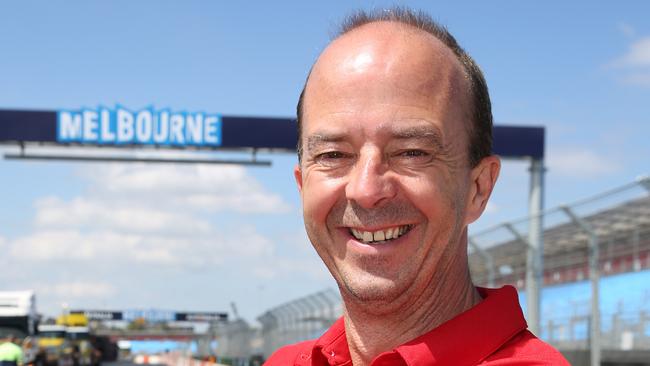 "We're probably two months ahead of where we were in terms of those sales so what it means is that the [event promoter] team can really fine-tune those fundamentals and make sure that spectator viewing, toilets, amenities, food and beverage, wayfinding, entertainment, and just the show goes to the levels that are expected everywhere.
"There were some shortcomings just because of COVID and staff shortages, but we'll make sure we're better prepared, so it's really, really exciting.
"We're very, very pleased with where things are at."
---
December 6, 2022
Remember when the Indy 500 tickets used to sell-out within days before Tony George nearly destroyed the sport?  Today, F1 tickets sell-out within hours at all 24 venues.
Next year's Australian Grand Prix at Albert Park is on track for a record attendance after tickets for the Sunday race day sold out in three-and-a-half hours on Tuesday.
The appetite for Formula One among Australian sports fans is continuing its resurgence with a bumper crowd of up to 130,000 on the cards for race day in Melbourne and a weekend crowd of over 400,000.
Tickets for next April's event went on sale at 10am on Tuesday in Australia and organizers were surprised by the rapid take-up.
The renewed interest in F1, especially from non-traditional markets and sparked by the Drive to Survive Netflix series, means the success of 2022 is almost certain to be repeated if not improved on.
Drive to Survive has been a smash hit for the streaming service and its success has been credited with introducing new demographics to F1, particularly younger women.
Organizers anticipate that crowds for both the Friday and Saturday sessions of next April's grand prix could also reach the Albert Park capacity of between 125,000 and 130,000 people.  There are also events on Thursday (such as a pit walk for fans and concerts) that will bring attendance over 400,000 for the 4-day weekend.