Formula E: Andretti unveils livery for its first Porsche season
Avalanche Andretti Formula E today unveiled the team's new driver line-up and Gen3 challenger powered by Porsche ahead of Season 9 of the ABB FIA Formula E World Championship. 
Twenty-seven-year-old Jake Dennis enters his third season with Avalanche Andretti and in Formula E, following a positive set of seasons with the team including back-to-back wins in 2021 and 2022 at the London E-Prix and being in contention for the 2020 Drivers Championship. In 2023, Dennis will be joined by 2012 World Endurance Champion and Formula E podium sitter, Andre Lotterer. 
In 2022, Avalanche Andretti Formula E had a season of mixed fortune with a podium finish at the start of the season at the Diriyah E-Prix, a strong finish with a win and podium in London and another podium in the season finale in Seoul. As the team goes into the Gen3 era for 2023, opportunity arises with all teams on a level playing field for Season 9 as the paddock continues to understand and develop the performance of the new Gen3 car.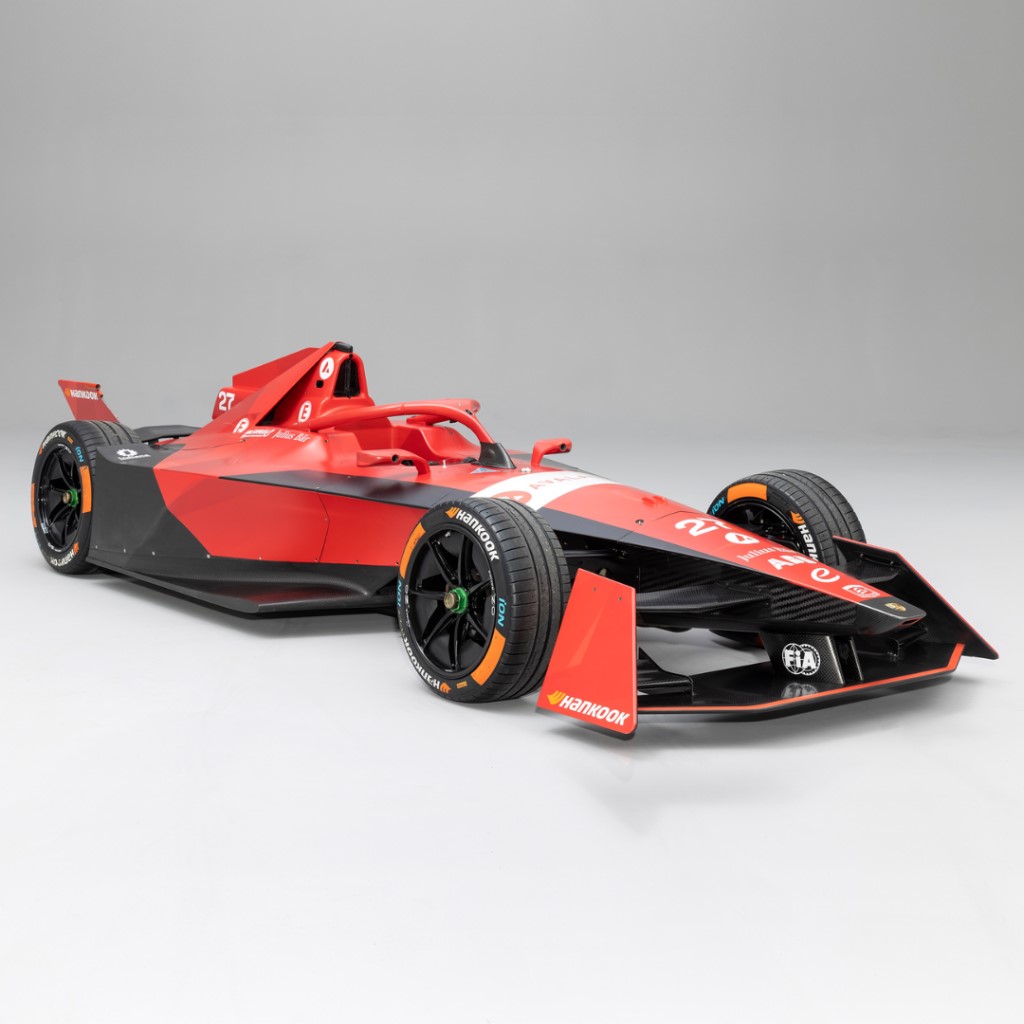 The livery is an evolution of the Season 8 design and maintains the iconic red that the team debuted in 2022 upon the signing of title partner, Avalanche, which continues in to Season 9 The 2023 car retains the strong Avalanche banner, while incorporating black and a patterned texture for a dynamic look. The team heads into its ninth year of Formula E competition with a strong portfolio of sponsors and a growing group of fans as the team continues to build interest on and off the track. 
Alongside these developments comes the introduction of a new powertrain, supplied by Porsche. Andretti and Porsche have worked together collaboratively ahead of the season in testing and trackside development of the package. 
Dennis and Lotterer will first drive the 2023 contender in Valencia from December 12 – 16 as part of Formula E's pre-season testing week. The team makes its first official outing at the Mexico E-Prix at the Autodromo Hermanos Rodríguez on January 14.
Michael Andretti, CEO & Chairman, Andretti Autosport, said:
"We're really excited to see what this next year brings for Avalanche Andretti Formula E. We are entering our ninth season and each year for us in the World Championship gets stronger. We're proud to again showcase the Avalanche colors, and happy to welcome Andre to the team alongside Jake as we enter the Gen3 era."
Roger Griffiths, Team Principal, Avalanche Andretti FE, said:
"A new look, a new line-up, a new car and a new manufacturer partnership, there is a lot to be excited about for Avalanche Andretti Formula E as we embark on our ninth campaign in the ABB FIA Formula E World Championship. We couldn't be more excited about what the future might hold for the team as we kick off our assault on the Season 9 championship starting out with the pre-season test in Valencia."
Jake Dennis, Driver, Avalanche Andretti FE, said:
"I'm looking forward to my third season with Avalanche Andretti Formula E. Season 9 brings a lot of changes and getting up to speed with these changes as quick as possible will allow us to excel in the field. Everyone starts on a level playing field and the new racetracks on the calendar will also be a challenge for everyone. I'm excited to get started and working with my new teammate to get our team to the front of the field."
Andre Lotterer, Driver, Avalanche Andretti FE, said:
"Joining Avalanche Andretti Formula E is an exciting start to an already exciting season of Formula E with the new changes and new racetracks. I'm looking forward to working with the team and Jake to challenge for podiums and wins this season, getting this team back to the front. I've already enjoyed my time working with the team in the off season so I'm excited to get started!"