IMSA: Wright Motorsports Assembles Impressive Lineup to Defend Rolex 24 Victory
The highly-anticipated 61st Rolex 24 At Daytona will kick off the 2023 IMSA WeatherTech SportsCar Championship next month, and Wright Motorsports has assembled another impressive lineup to defend last year's unforgettable victory. Ryan Hardwick, Jan Heylen, and Zacharie Robichon all return to the Wright Motorsports No. 16 1st Phorm Porsche 911 GT3 R (type 992) in defense of the win and will be joined by veteran Wright driver Dennis Olsen.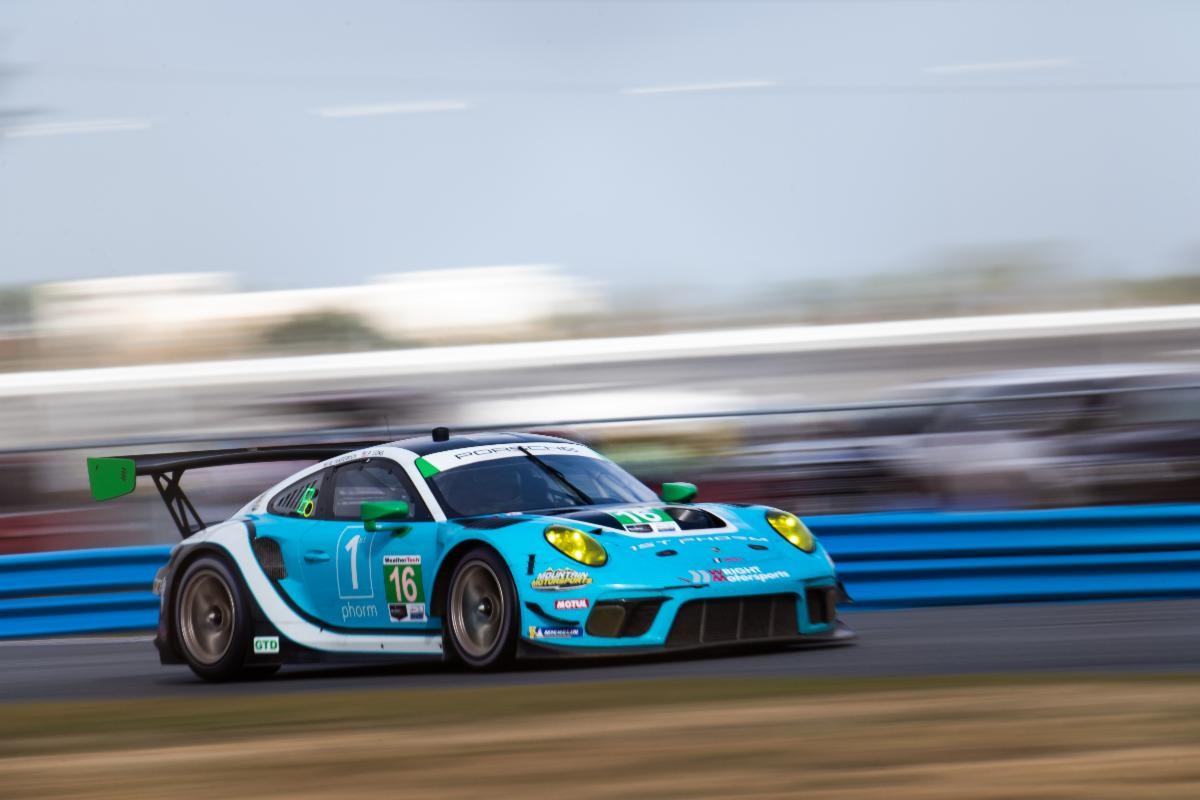 The full-season entry will begin the year with the longest race on the 2023 IMSA WeatherTech calendar and the first of four endurance races. As Olsen returns to the team for January's Rolex 24 only, the fight for the IMSA Michelin Endurance Cup title will be in the hands of Hardwick, Heylen, and Robichon for the three other endurance races of the 2023 season. Announcements for the seven IMSA WeatherTech Sprint races will follow at a later date.
The trio, then joined by Porsche factory driver Richard Lietz, were a critical part to the team's Rolex 24 victory last year, leading 258 of 761 laps. The impressive performance set the tone for another championship-contending season where the team ultimately finished second in the GTD class.
Olsen last raced with Wright Motorsports in 2019, where he earned four podium finishes in what is now the SRO Fanatec GT World Challenge America championship. He also participated in the team's Indianapolis 8 Hour effort that season, racing alongside Dirk Werner and Matt Campbell. More recently, driving another team's Porsche 911 GT3 R, the Norwegian racer stood third on the Daytona podium while watching Wright celebrate it's Rolex 24 At Daytona win last season.
New to 2023 for Wright Motorsports is a technical partnership with Motul. The two brands will work together to develop further products such as iconic 300V engine oil, RBF 700 brake fluids, gear oils, and other performance lubricants/chemicals. In addition to Wright Motorsports utilizing Motul lubricants on the No. 16 Porsche, the French lubricant's company has also formed a partnership with Ryan Hardwick's Mountain Motorsports, one of the largest retailers of motorcycle and powersports vehicles in the nation. Motul has been a strong supporter of other privateer Porsche programs having supported championship-winning 911 GT3 Rs for the last two years.
Sabelt, offering tailor-made design and manufacturing solutions for racers, has also joined Wright Motorsports for the new race season. With premium racing gear and custom designed equipment, the Italian company manufactures original car seats, seat belts, and motorsport products, in addition to seatbelts for military, aviation, and aerospace applications.
The brand-new No. 16 1st Phorm Porsche 911 GT3 R (type 992) will begin the 2023 season at Daytona International Speedway, January 20-22 with the Roar Before the 24, the first full-field test for the IMSA WeatherTech SportsCar Championship competitors. All teams will have five on-track sessions to shake down their cars before qualifying on the final day. The following week will be filled with official practice sessions in anticipation of the start of the Rolex 24 At Daytona on Saturday, January 28 at 1:40 PM ET. The 61st running of the event will air live, flag-to-flag on Peacock. For more information, visit wrightmotorsports.com.
DRIVERS QUOTES
Ryan Hardwick
I am excited to be returning with Wright Motorsports and Porsche in the brand-new type 992 GT3 R! This team has become like family to me, and I truly enjoy competing alongside them. We also have our winning driver lineup back together again, with both Jan Heylen and Zach Robichon joining me in the No. 16 car for the IMSA Endurance Championship. I'm really looking forward to returning to Daytona next month, with the goal of defending our Rolex 24 victory from last season.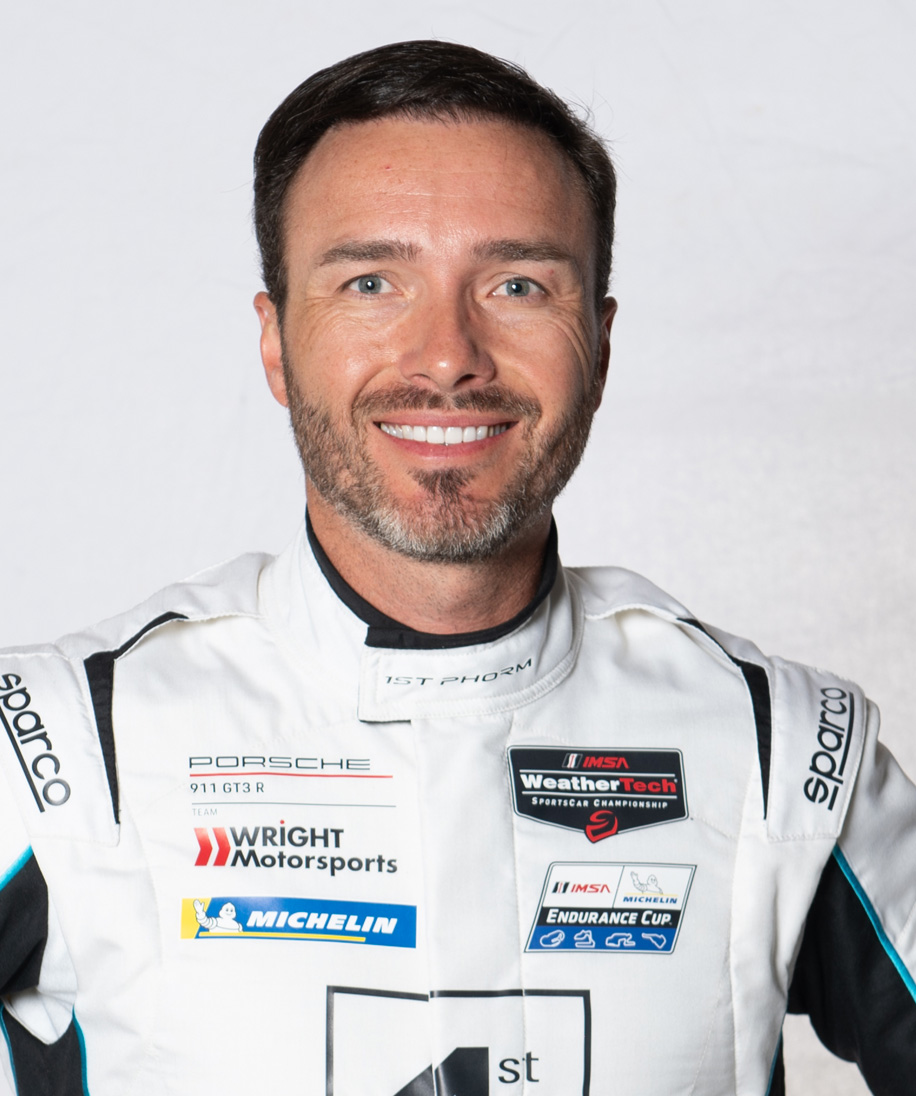 Jan Heylen
I'm really looking forward to going back to Daytona with Ryan and Zach! We have a good track record as a driver pairing and we have the best team to support us. The goal is obviously to try and win the IMSA Michelin Endurance Cup, and I know we'll have all the tools to be in contention for the title. Consistency is key and Ryan and Wright Motorsports made sure we have exactly that.
On top of all this we'll be starting the 2023 season with a brand-new Porsche. There's a lot to be excited about and I can't wait to get started.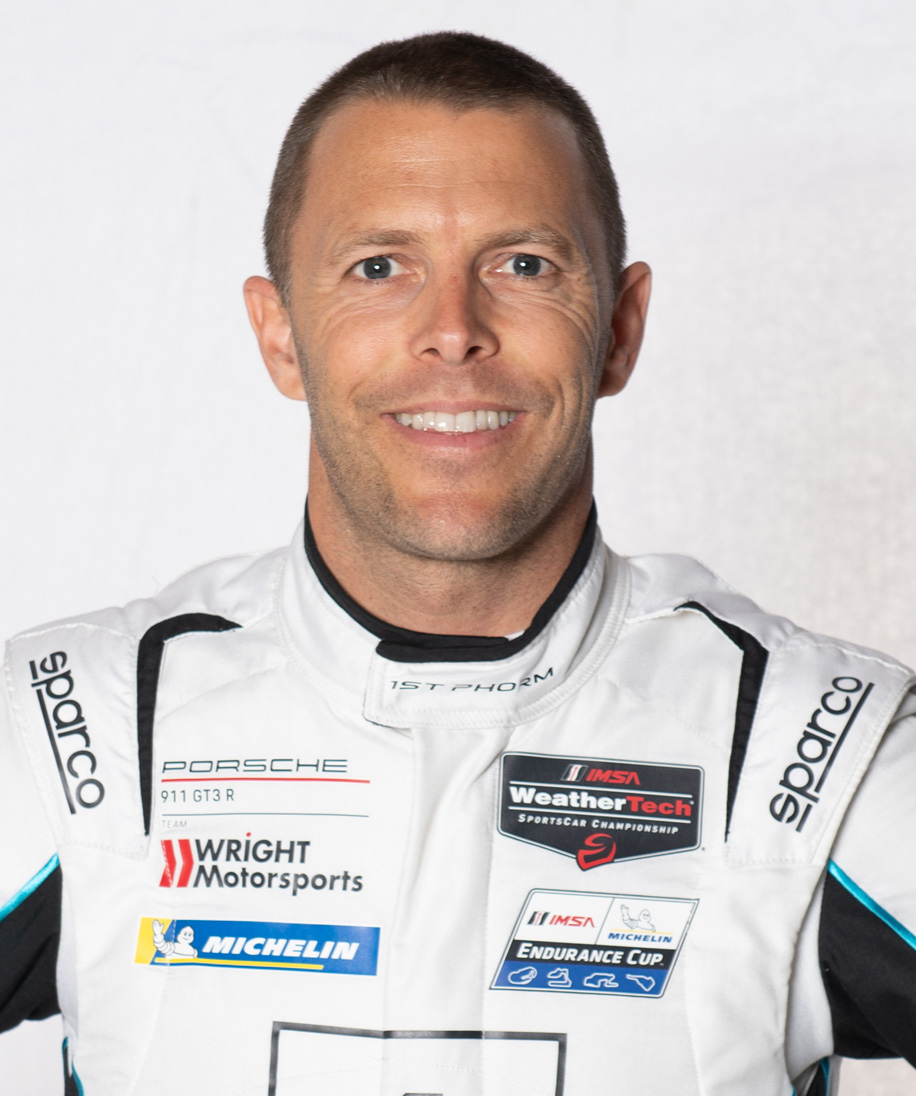 Zacharie Robichon
I'm excited to be back with Wright Motorsports and of course to once again be sharing the car with Ryan and Jan. We had a little bit of everything last year but obviously our highlight was the victory at the Rolex 24 At Daytona. This year we're looking forward to rolling out with the all-new 992 generation Porsche 911 GT3 R and we hope we can continue our success. We have our work cut out for us, but I am looking forward to supporting the guys once again in our push to win the Michelin Endurance Cup.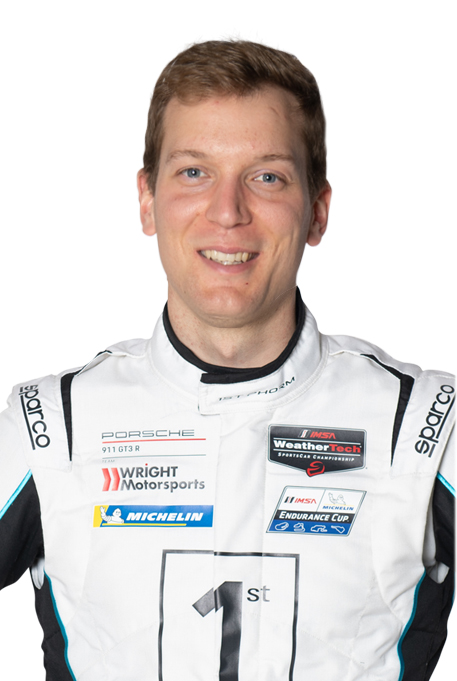 Dennis Olsen
I'm very happy to be a part of Wright Motorsport for the Rolex 24 At Daytona. I know the team very well from a few years ago, and they have developed a lot since then and are definitely one of the top teams! I think we got a strong line up in GTD with Ryan, Jan and Zach. There is a new factor for everyone in the team which is the latest generation Porsche 911 GT3 R – but I have great trust in Porsche's development of the car, and we have a strong package. I can't wait to get started with Daytona Roar.