F1: FIA bans drivers from making sport 'a platform for their private personal agenda'
(3rd Update)
Speaking to select media at the Dakar Rally, FIA president Mohammed Ben Sulayem said the change was "done with the acceptance and consultation and approval of the World Council", noting the importance of neutrality.
"I am a big believer in the sport," said Ben Sulayem.
"We are concerned with building bridges. You can use sport for peace reasons and all of this.
"But one thing we don't want is to have the FIA as a platform for private personal agenda. We will divert from the sport.
"What does the driver do best? Driving. They are so good at it, and they make the business, they make the show, they are the stars. Nobody is stopping them.
"There are other platforms to express what they want. Everybody has this, and they are most welcome to go through the process of the FIA, to go through that."
"I have my own personal things, OK, but it doesn't mean I will use the FIA to do it.
"The FIA should be neutral, I believe, and we need the superstars in to make the sport. And they do such a great job when it comes to the competition that all of us enjoy."
---
December 28, 2022
McLaren Racing boss Zak Brown is in support of the FIA's new rule that restricts drivers from making political statements and protests at races.
Brown gave his thoughts on the decision to ESPN, saying that motorsports needs to find a balance for these statements.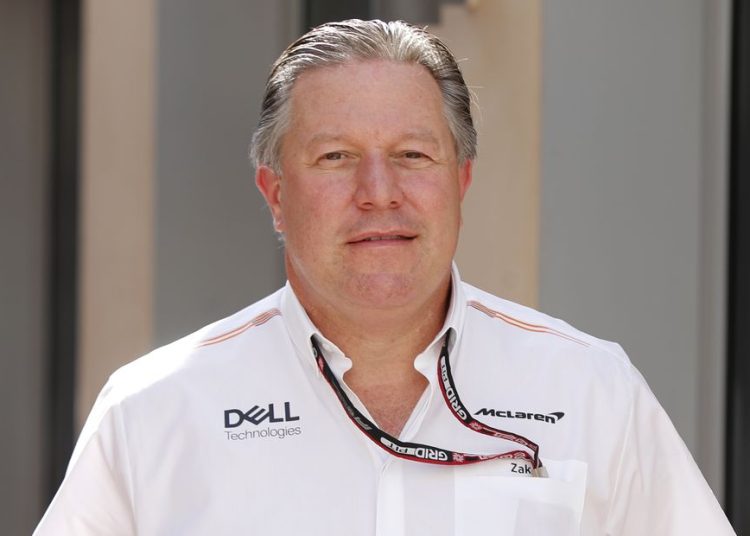 'I think in general we want to be a sport that is doing good. We just need to find a balance there and not have every start of a race being a new political agenda for someone. I don't think that's healthy as it can detract from what everyone has tuned in to, which is they want to watch a grand prix.'
'I'm glad the door is open for drivers and teams to talk to the FIA if there's an issue they want to discuss. It wasn't a 'You can't do it.' It was 'You can't do it without our permission.' So at least the door is open.
'Everyone is allowed freedom of speech. It did get out of control at times with so much messaging going on … does it detract from the focus of the sport? These drivers can do this stuff in their own time, so I think it is within Formula One and the FIA's right to say here's the code of conduct we expect for you to follow during a grand prix weekend.
'You're free to do whatever you want to do Monday through to Friday, so to speak, but obviously it's at a grand prix weekend the drivers have the most cameras on them.'
'Politics is tricky by nature. That's what they're probably, at a macro level, trying to avoid is let's not have Formula One become a political hotbed for various topics. But it is damned if you do, damned if you don't, on some of these topics.
'I think that's what we're trying to avoid, let's not turn Formula One into a political sport. Let's just go racing and be respectful of where we're racing. There's not a one-size-fits-all in this world for political parties or political agendas, so I think there's a good way that every team, driver, can carry their values in a way that's noncontroversial.
'It's becoming a hot topic in all these sports. In NFL it was taking a knee, that started there. You've got the armbands in Qatar. I think those things can start to deviate away from sport, and that's where we need to find the right balance.'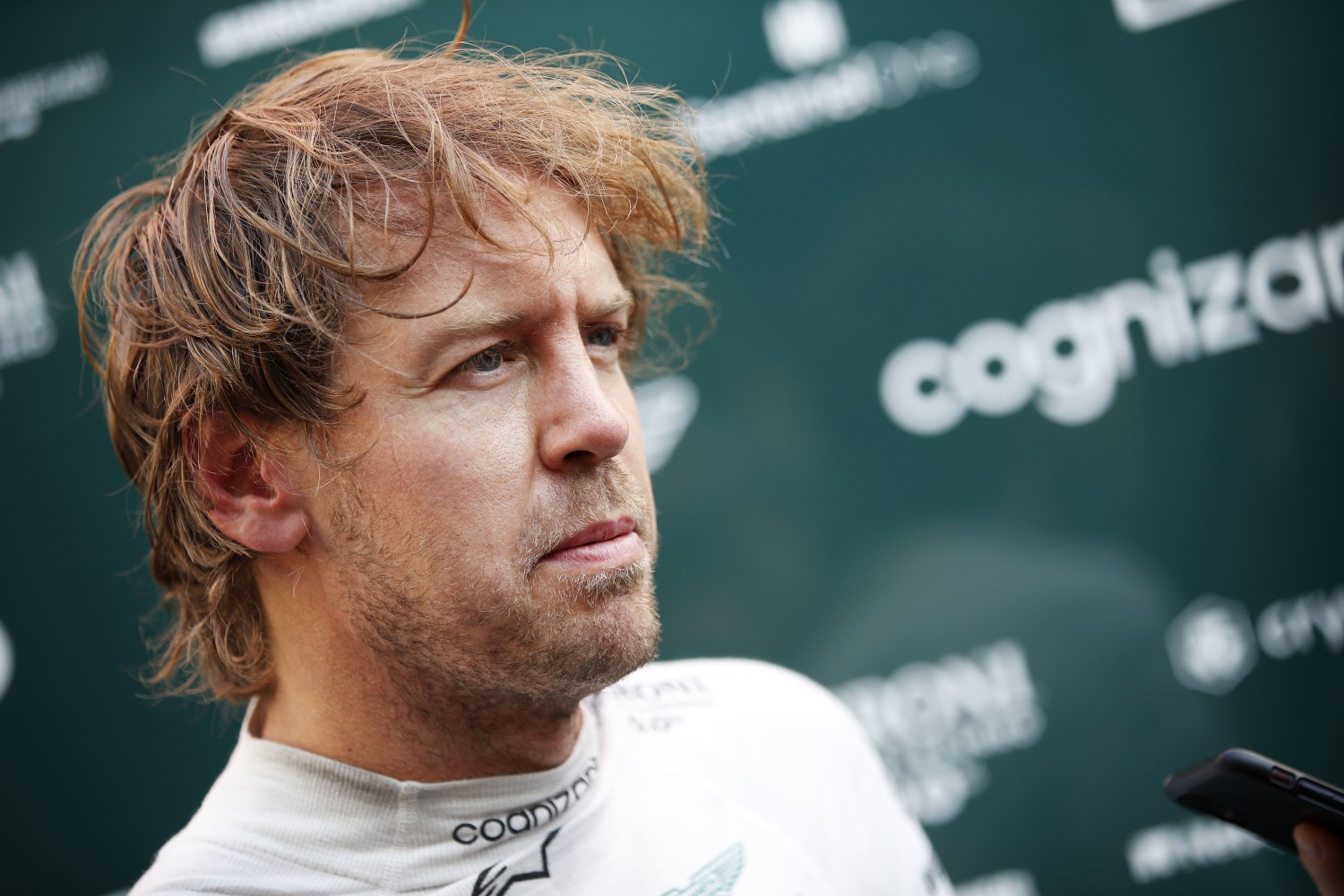 ---
December 20, 2022
(GMM) Formula 1 is clamping down on political gestures and statements by drivers at grands prix.
The FIA has revealed a ban on "political statements" from the start of the 2023 season, following the emergence of social activism by drivers including champions Lewis Hamilton and Sebastian Vettel.
No longer allowed is "the general making and display of political, religious and personal statements or comments" that compromise F1's "general principle of neutrality".
The only exceptions will have to be "approved in writing".
Earlier in 2022, new FIA president Mohammed Ben Sulayem hit out at the way drivers were politicising their public platforms.
"Niki Lauda and Alain Prost only cared about driving," he said.
"Now, Vettel drives a rainbow bicycle, Lewis is passionate about human rights and (Lando) Norris addresses mental health."
However, Russian driver Nikita Mazepin lost his seat at Haas early this year for no other reason than the outbreak of the Ukraine conflict.
Since then, he has been campaigning for political neutrality in sport.
"We need to get back to a place where international competition was time for athletes to interact on a fair and neutral playing field and not be pushed into public debate," Mazepin, 23, said on social media earlier this week.
"Efforts to use sports to impact politics have failed miserably and resulted in the destruction of careers and dreams of talented and dedicated athletes.
"It's time to admit that we in the sporting community have lost our way."
---
December 20, 2022
Formula 1 personnel and all involved with FIA-sanctioned events will now need permission to speak out on matters of interest to them.
In an updated version of the FIA's International Sporting Code, which governs the running of all sanctioned motorsport competitions from the start of 2023, the governing body outlined a new offense.
A new Article 12.2.1.n states that drivers will be deemed to have committed a breach of the rules if they show "the general making and display of political, religious and personal statements or comments notably in violation of the general principle of neutrality promoted by the FIA under its Statutes, unless previously approved in writing by the FIA for International Competitions, or by the relevant ASN for National Competitions within their jurisdiction."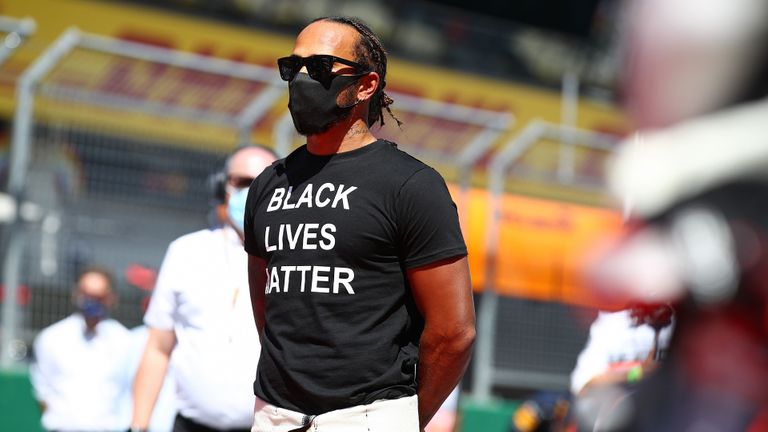 In recent years there has been a growing trend among the Formula 1 drivers to use their platform to shine a light on issues of importance to them, this led by Lewis Hamilton and Sebastian Vettel. Hamilton is still racing and could cause further damage if not for this rule, but luckily Vettel has retired and is off hugging a tree somewhere in a forest.
At the 2021 Hungarian Grand Prix Vettel was reprimanded for having failed to remove a 'Same Love' T-shirt for the pre-race national anthem.
Last year he wore a t-shirt to the Canadian GP stating: "Stop mining tar sands – Canada's climate crime", relating to the oil sands operation in Alberta.
Vettel then drew negative reaction over in Italy when he criticized the allowance of two pre-race flyovers at Monza. After the race, he boarded his personal jet and flew home. The hypocrisy of tree huggers is hilarious.