F1: Lewis Hamilton's Disabled Brother Tests F1 Simulator
Lewis Hamilton's Brother has become the first Disabled Person to Drive an F1 Simulator.
Hamilton has been spreading nothing but words of joy after paying tribute to his brother, Nicolas Hamilton, on Instagram. The F1 driver referred to his brother as a "fighter" after the 30-year-old was able to try out the Mercedes' Formula 1 simulator.
Nicolas Hamilton, younger brother to Lewis Hamilton, is a British racing driver competing in the British Touring Car Championship. Nicolas was diagnosed with cerebral palsy as a child – a long-term condition which affects around 1 in every 400 children in the UK. Cerebral palsy is the most common motor disability among children and can cause problems with movement and posture and can also cause painful joints in later life. Many people with cerebral palsy may also suffer from impaired vision or hearing, language and speech problems.
For Nicolas, the condition affects his legs and his balance, which prevents him from being able to flex his ankles and use conventional foot pedals when driving. As part of his British Touring Car Championship, he uses a specifically modified car, enabling him to compete similarly to other drivers.
Speaking to CNN in 2020, Nicolas spoke about how he overcomes the issues caused by his condition, "It's made of carbon fiber, the hand clutch operates like a regular foot pedal. When you release the clutch, and you feel the bite point in your foot, but for me, it is through my hands."
Upon trying out the F1 simulator earlier this week, Nicolas was able to share the moment with his older sibling, Lewis. The seven-time world champion wrote about his younger brother's incredible experience.
Lewis told his 30.9 million Instagram followers: "Earlier this year @nicolashamilton and I asked my team if we could make this day happen and here we are. Time in the sim is incredibly rare, and not something that is accessible for someone like my brother. It took custom modifications to the seat, steering wheel and pedals to make this possible."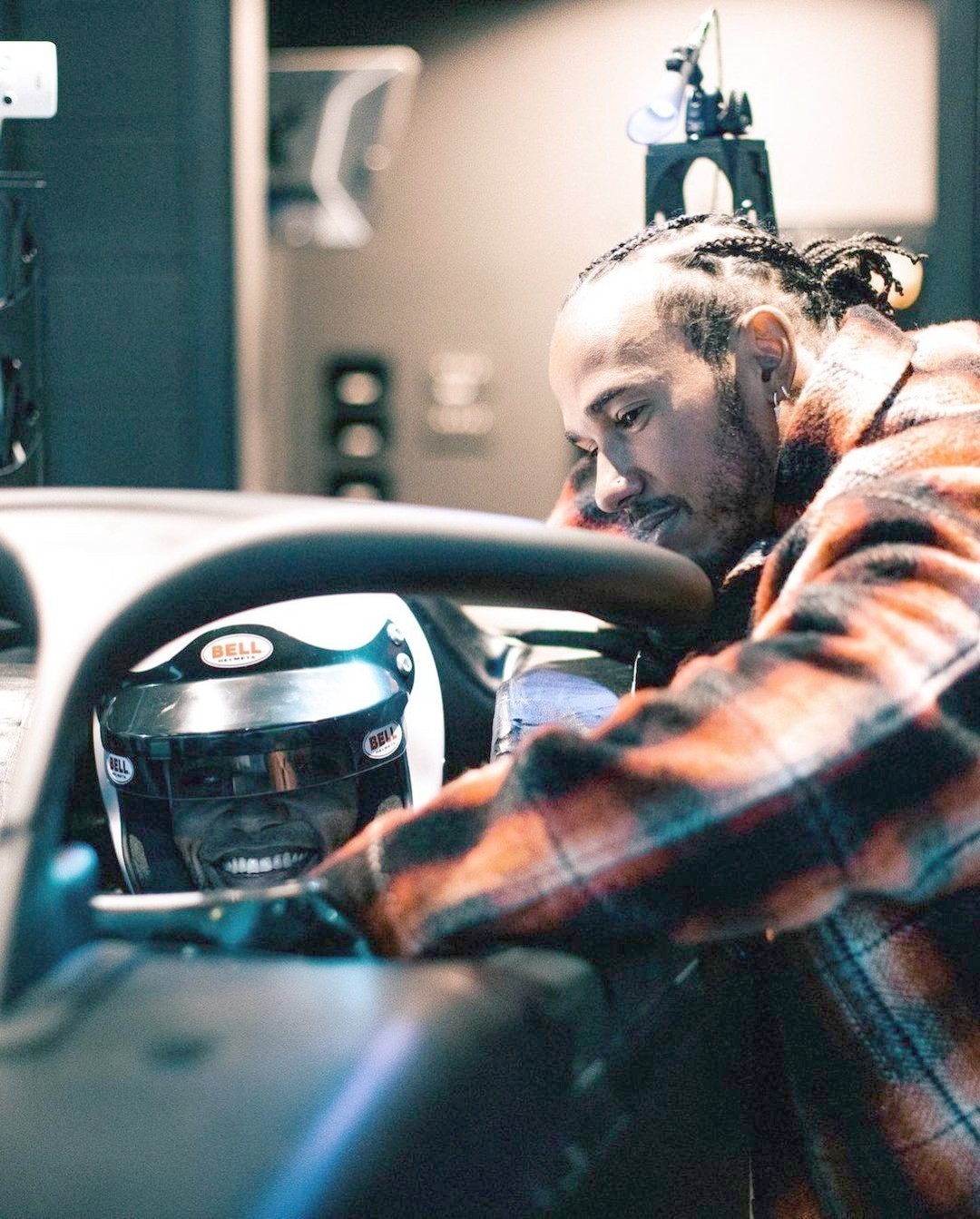 Lewis then continued to say, "He spent the whole day in it, and is the first disabled person to ever do so. He's always been a fighter and seeing him have this day is an honor. The smile you see here never left his face. Can't wait to share more of this special day, thank you @mercedesamgf1 for the time and work put in to make this possible and make my brother's dream come true."
The driver's post was flooded with positive comments, while fans continued praising the star's younger brother for his great achievement.  One user wrote, "Oh my goodness, this made me tear up. What an awesome brother you are, and what an awesome team, to make this happen for @nicolashamilton. That smile says it all. Good to see your dad was able to be there too."
Another user wrote, "This is why the Hamilton brothers are my favorite."
This isn't the first time Nicolas has pushed the boundaries, either. The 30-year-old is known for his fearlessness after becoming the first disabled driver to compete in the British Touring Car Championship – his debut came out in 2015. Whilst many fans may have wagered their money on Lewis through his F1 Champion success over the years, they may start turning to the star's younger brother as another way to gamble on the prodigious Hamilton family.
Players from all over the world can gamble on Hamilton's races, and new players can even take advantage of generous sign-up bonuses when joining a new site, such as a 200% matched deposit bonus of up to 20,000 Thai Baht ($580 USD). With so many online sports betting sites to choose from, it's important that players consider the safety, service, and bonuses of a site before signing up. Lewis has always been a big supporter of his brother's career and has helped him whenever possible, even while busy with his F1 career.
Supported by his family throughout his career, Nicolas had a major operation and did years of physiotherapy to strengthen his legs – at age 17, he could walk unassisted. Last year Nicolas also helped launch the UK's first race academy for disabled drivers, called Team BRIT.
"Motorsport gave me a purpose," the driver said. "It gave me a reason to overcome my condition. I would love to see disabled people be able to access circuits and access the industry," said Nicolas. "Hopefully, through this academy, we can give people more opportunities, more happiness, more purpose." Lewis has also openly spoken about his life plans after F1, which comes at a crucial time as his brother's career goes from strength to strength.