F1: Big News – Andretti to team with Cadillac for F1 entry
Today Andretti Global and General Motors, two American powerhouses in the automotive and motorsport sectors, have announced their intent to pursue the opportunity to compete in the FIA Formula One World Championship. GM would be represented by the Cadillac brand. The Andretti Cadillac team would be based in the U.S. with a support facility in the U.K.
In a conference call held Thursday morning Michael Andretti made the announcement, and he was joined by Mark Reuss, the President of General Motors, to announce a partnership seeking entry into Formula 1.
The two announced that Andretti Global would be partnering with General Motors to submit an expression of interest to the FIA, with the goal to join the F1 grid. The team would run under the Cadillac brand.
This reunites two iconic American companies with deep motorsports pedigrees and provides the opportunity to build on previous racing accomplishments while expanding international reach for both brands. F1 has seen consistent growth globally and most recently in the U.S. with 2023 races in Austin, Miami and Las Vegas. The Andretti Cadillac team is planning to submit an Expression of Interest when the FIA opens the formal process. If selected, the team is seeking to compete as soon as practical with at least one American driver.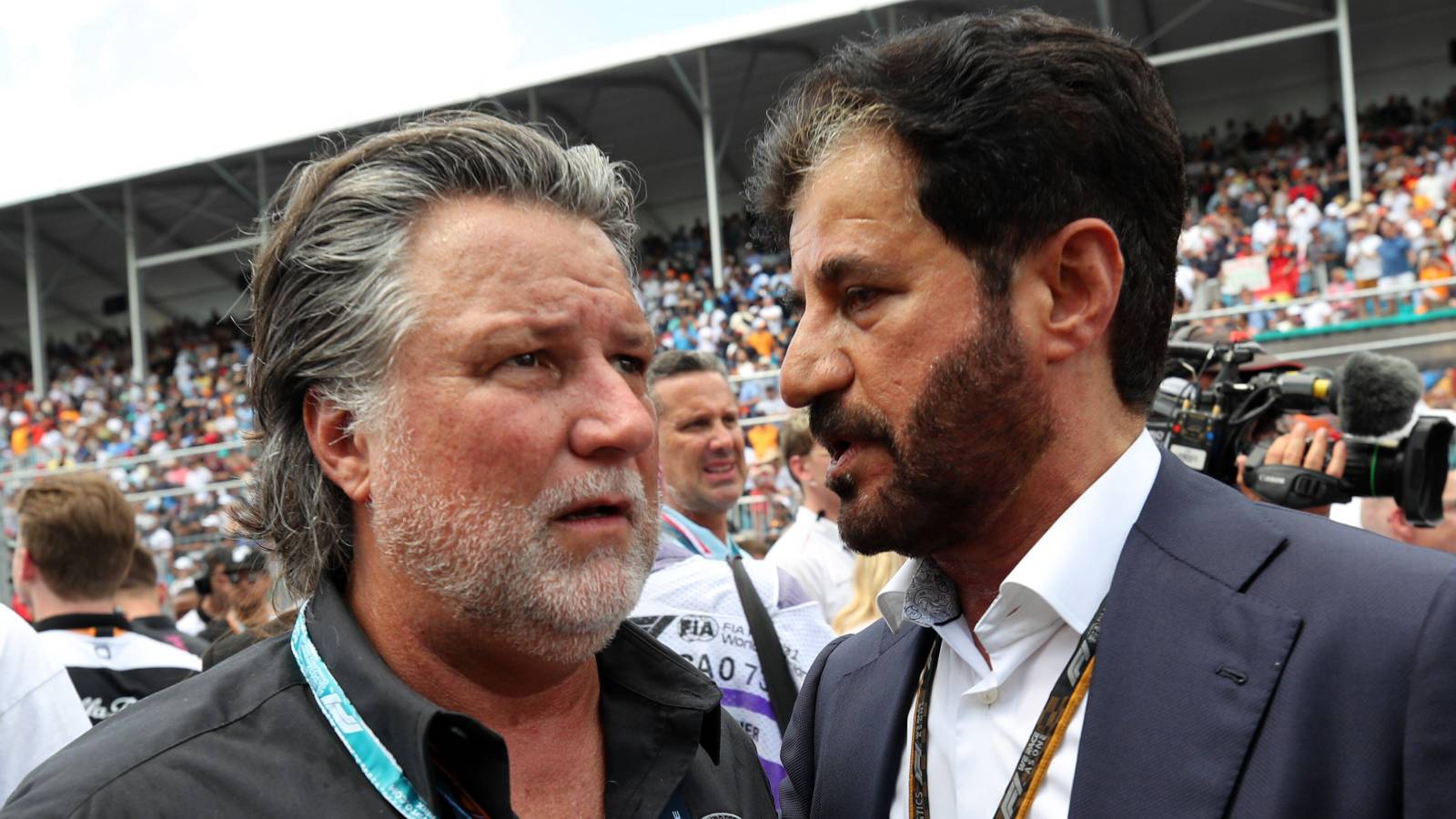 According to Reuss, a previous relationship between Andretti and GM made the partnership feasible. In his words, GM "…couldn't be more excited to write this new chapter of racing."
The vision is clearly an all-American approach to F1. As Reuss framed it, "…this all-American team would run under the Cadillac racing mark." Andretti himself outlined how, in his mind, this partnership would be the biggest story of the year in racing. "[An] American manufacturer behind an American team with an American driver will be the biggest story of the year."
Cadillac V-Series has a legacy of success on the track in the IMSA WeatherTech SportsCar Championship and Pirelli World Challenge. Since 2017, Cadillac has been competing at the forefront of American sports car racing in IMSA, achieving numerous wins, podiums, and championships with the Cadillac DPi-V.R. Cadillac will continue in sports car racing with the all-new hybrid Cadillac V-LMDh, which will compete globally in the IMSA WeatherTech SportsCar Championship and FIA World Endurance Championship.
Andretti Global is a global racing enterprise and parent company to Andretti Autosport and other Andretti racing ventures. Andretti racing teams currently compete in seven different top-tier series worldwide and have found success in each avenue of competition. Andretti and GM last paired for the return of Chevrolet to the NTT INDYCAR SERIES in 2012, together capturing nine wins across two seasons. The pairing additionally claimed the Driver, Team and Manufacturer titles in 2012.
Michael Andretti, Chairman and CEO, Andretti Global:
"We are continuing to grow Andretti Global and its family of racing teams and always have our eyes on what's next. I feel that we are well suited to be a new team for Formula One and can bring value to the series and our partners, and excitement for the fans. I'm proud to have GM and Cadillac alongside us as we pursue this goal. GM and Andretti share a legacy born out of the love of racing. We now have the opportunity to combine our motorsport passions and dedication to innovation to build a true American F1 bid.
"Together, we will continue to follow procedures and steps put forth by the FIA during the evaluation process. In the meantime, we continue to optimistically prepare should we be fortunate enough to have Andretti Cadillac formally approved as a Formula One contender."
Proud to announce our Andretti Global partnership with GM @Cadillac as we pursue the opportunity to compete in the @FIA @F1 World Championship. #CadillacVSeries #AllAndretti pic.twitter.com/c1juJtra11

— Michael Andretti (@michaelandretti) January 5, 2023
Mark Reuss, President, General Motors: 
"General Motors is honored to team with Andretti Global on this historic moment in racing. We have a long, rich history in motorsports and engineering innovation, and we are thrilled with the prospect of pairing with Andretti Global to form an American F1 team that will help spur even more global interest in the series and the sport.
"Cadillac and F1 both have growing global appeal. Our brand has a motorsports pedigree that's more than a century in the making, and we would be proud to have the opportunity to bring our distinct American innovation and design to F1."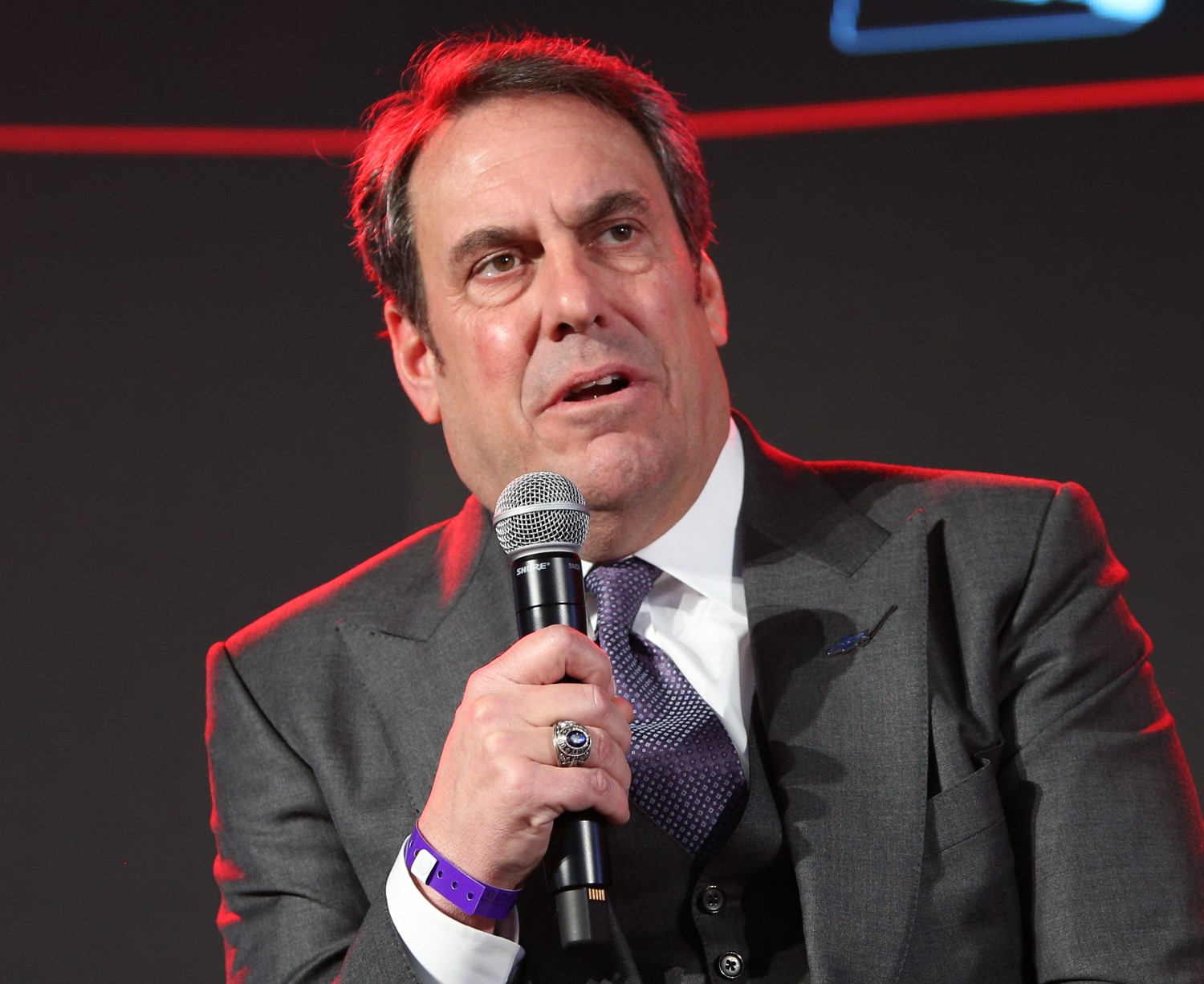 Andretti continued: "We're bringing one of the biggest manufacturers in the world with us…that was one box we didn't have checked that we do have checked now…it's hard for anyone to argue with that now."
Andretti was also confident that the relationship with GM would put the team on the same level as the current teams on the F1 grid. "Capabilities that GM has is on the level of any F1 team out there."
Regarding the power units for the cars under this agreement, Reuss addressed that. "We have a signed agreement with a power unit supply to begin with."
According to Reuss, GM has long been interested in making a move to F1, but for various reasons, those efforts failed to materialize. However, this partnership gives GM a chance to finally realize that dream. "This opportunity and Michael was just really, really important to us….we weren't searching necessarily, but Michael kicked it off, but I was personally over the moon…it just evolved in a really positive way."
Andretti also said the eagerness shown by Ben Sulayem gave him confidence that the bid would be a success
"The president has definitely shown that he really would like to have an 11th team," the 60-year-old said."He is a racer, and he understands the importance of that for this series itself.
"We feel very confident [about their entry]. Once the expression of interest goes out, especially having a great partnership with Cadillac, we have a very good shot at checking every box and being able to be on the grid soon."
I welcome the news of the @Cadillac and @FollowAndretti partnership and the @FIA looks forward to further discussions on the FIA @F1 World Championship Expressions of Interest process pic.twitter.com/LQgbYDW0qM

— Mohammed Ben Sulayem (@Ben_Sulayem) January 5, 2023