Supercars: Andretti teams with GM in F1, after splitting in Supercars
It's rather ironic that Michael Andretti is going to hitch a ride with General Motors in Formula 1, but was forced to stop racing with them in Supercars.
Up until now, Walkinshaw Andretti United (WAU) had been a General Motors Team and Michael Andretti announced a blockbuster deal last week to team with GM brand Cadillac in F1.
Between 1990 and 2022, Walkinshaw team cars were Commodores, stretching back to the birth of the Holden Racing Team.
The team did it all with General Motors — in 32 years and 910 races, the team won 188 races, six drivers' titles and eight Bathurst 1000s.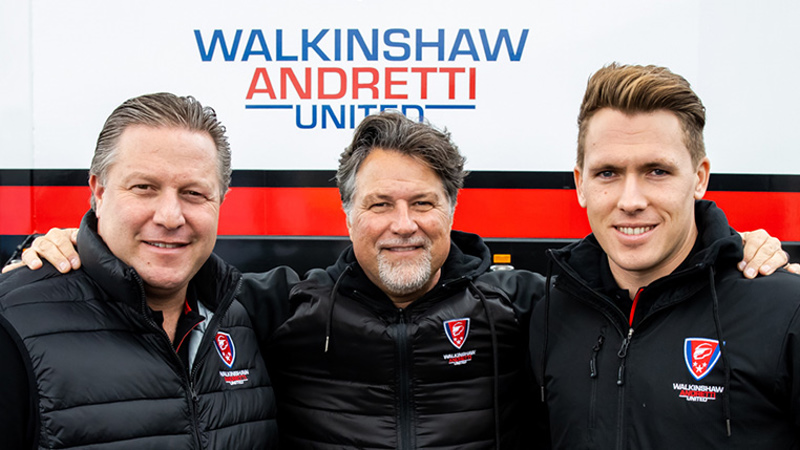 Holden, formerly known as General Motors-Holden, was an Australian subsidiary company of General Motors. It was an Australian automobile manufacturer, importer, and exporter which sold cars under its own marque in Australia. I
In its last three years, it switched entirely to importing cars. It was headquartered in Port Melbourne, with major industrial operations in the states of South Australia and Victoria. The 164-year-old company ceased trading at the end of 2020 so the WAU team had no choice but to hitch a ride on the Ford bandwagon.
WAU drivers Chaz Mostert and Nick Percat will trade Gen2 Commodores for Gen3 Mustangs in 2023.
The swap comes at a good time given all teams will be running brand-new cars this year.
WAU has big ambitions and factory backing is crucial for the team, which will be out to prove changing brands is a risk worth taking.
Key is that, aside from changing brands, little will change in the way of personnel for WAU.
It's arguably coming out of the switch stronger given it will have factory support for the first time since 2016.
How will the team fare?
The team ended 2022 with a famous one-two in Adelaide, putting an emotional full-stop on its Holden history.
However, WAU has made no secret it wants to challenge for titles, and despite the change, 2023 is looming as a big year.
Away from the track, the team s moving into a new workshop, with the move centered on the Gen3 builds.
At the track, the ingredients are certainly there for results — Mostert and Percat are proven front-runners, despite the latter's struggles in 2022.
At 30 and 34, Mostert and Percat are yet to show their absolute best.
The team's form has typically fluctuated event-to-event in recent years, so a title push will be centered on consistency.
Key to that is how both drivers perform. Should one driver be fighting for wins, the other must be towards the front with him.
 'We're going places'
On the other side of the coin is the fan sentiment. The announcement polarized fans, but both drivers have significant star power.
At the time of the announcement, WAU Team Principal Bruce Stewart said it best.
"Firstly, we love our fans," Stewart said.
"They're super passionate, they love our team and they've enjoyed the successes along the way.
"Holden doesn't exist anymore at the end of the year, so we've set a direction going forwards with Gen3.
"We will be proudly representing Holden to the end of the year. We hope our fans can join us. We sympathize with some of the fans.
"We hope most of them can see that we're still the same team, with the same values. We hope and expect to retain a lot of our fans to stay with us.
"If some can't make that leap we understand and we thank them for their support, but we're going places."
Will the blockbuster brand switch turn WAU back into genuine title contenders? Only time will tell.
The 2023 Repco Supercars Championship will commence in Newcastle on March 10-12.